Drab purveyors of subpar coffee and boring pastries in the Vancouver, British Columbia, area may need to watch their backs. Nemesis Coffee, whose inventive Gastown bakehouse and multiroaster bar is a fixture for top-shelf coffee in central Vancouver, is opening two new retail locations and a roasting operation of its own.
The first new retail location opens this month, directly across the Vancouver Harbor from the first. A 1,600-square-foot space on the street-facing side of The Polygon Gallery in the Lower Lonsdale neighborhood of Vancouver's North Shore is half bakery and kitchen, and half coffee shop that maintains the brand's focus on Nordic and Australian-style light roasts from a variety of quality roasters.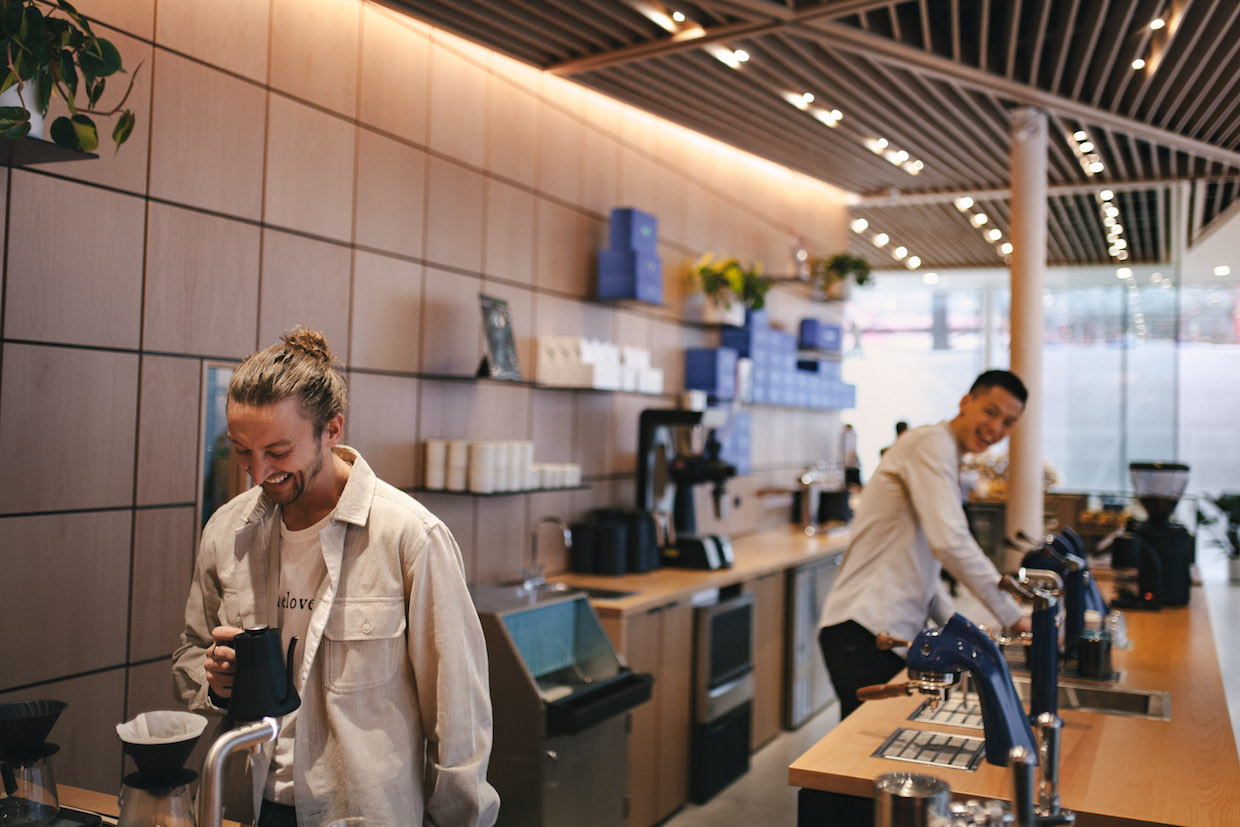 The full suite of advanced equipment on the bar at Nemesis Polygon involves a custom blue powder-coated 3-group Modbar espresso installation that includes two AV groups and one EP, plus a pair of Modbar steam heads.
Three Mahlkönig Peak grinders are poised to make quick work of Mod-bound beans, while an EK43 and an EK43S stand by for manual and batch drip brews. The latter will be prepared via Hario V60 and Fetco, respectively. Various temperatures of water will issue from dual Marco Fonts into Fellow Stagg kettles.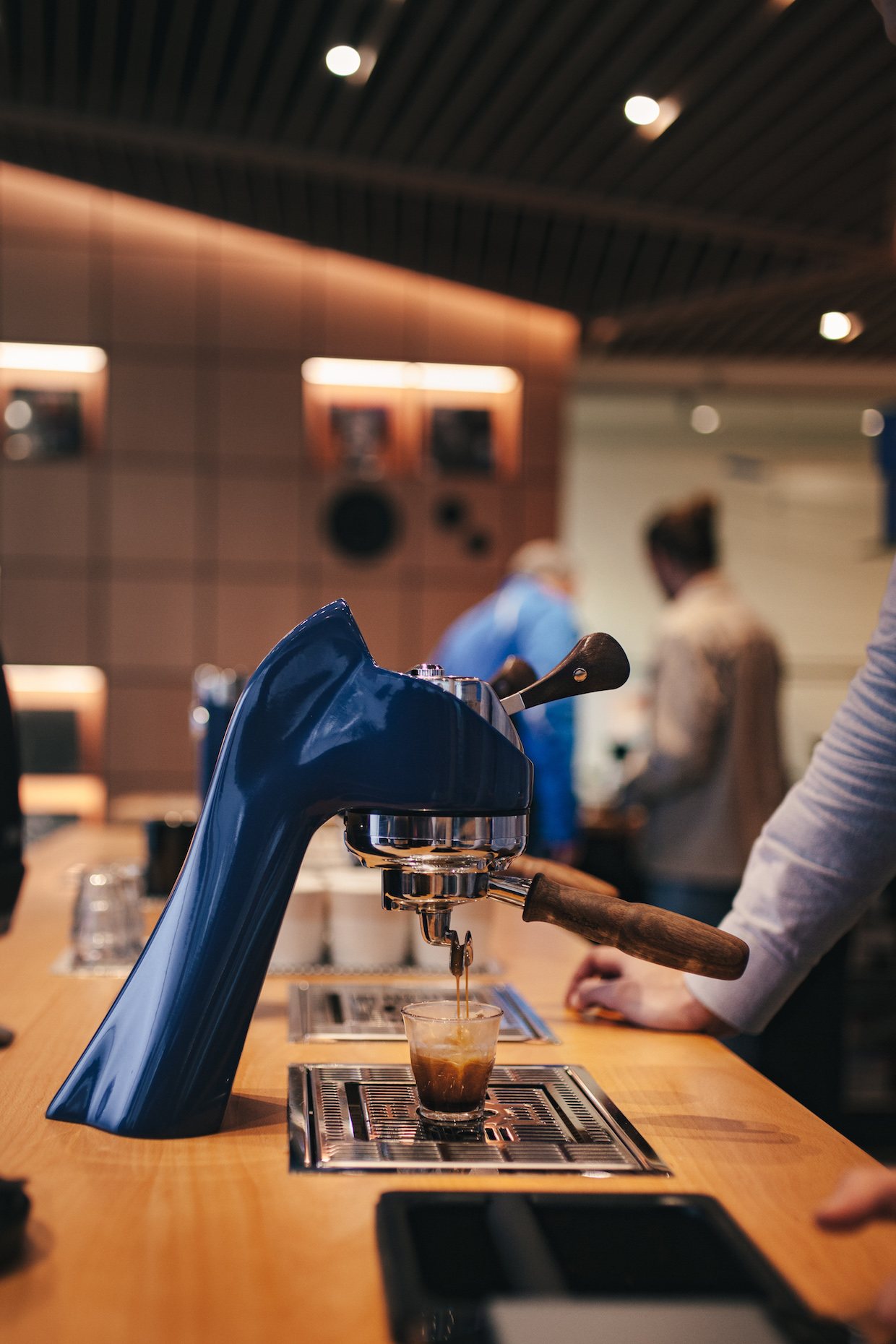 "Polygon is an evolution of our Gastown location," Nemesis Coffee Program Director Jamie Smith said of the new shop, which builds upon the clean lines, lush potted greenery and warm wooden surfacing of its predecessor. "We have maximised the light that we have available from the incredible glass structure that The Polygon is. We have kept our back of the house as open as possible, and we have separated our bakehouse by a glass wall to enable our customers to see exactly how we do our thing."
Waissbluth Architecture and general contractors Tetherstone Construction were collaborators on the new interior whose transparent glass wall under busy lines of wood panel ceiling echoes the Gastown design. Yet the new shop also emphasizes square patterns and a bolder shade of blue that coordinates with the company's new blue boxes for pastries and other baked goods.
Seating for roughly 35 people offers views of the bakers and the baristas, the former creating a range of colorful pastries and whole breads under the company's in-house Dope Bakehouse brand.
Toronto's Pilot Coffee provides the Nemesis house espresso, available alongside a weekly rotation of guest roasters for the company's single-origin espresso offering. One the drip side, Lüna Coffee roasts a perennial Nemesis brew, while other guests roasters pop in and out on the bar and on retail shelves.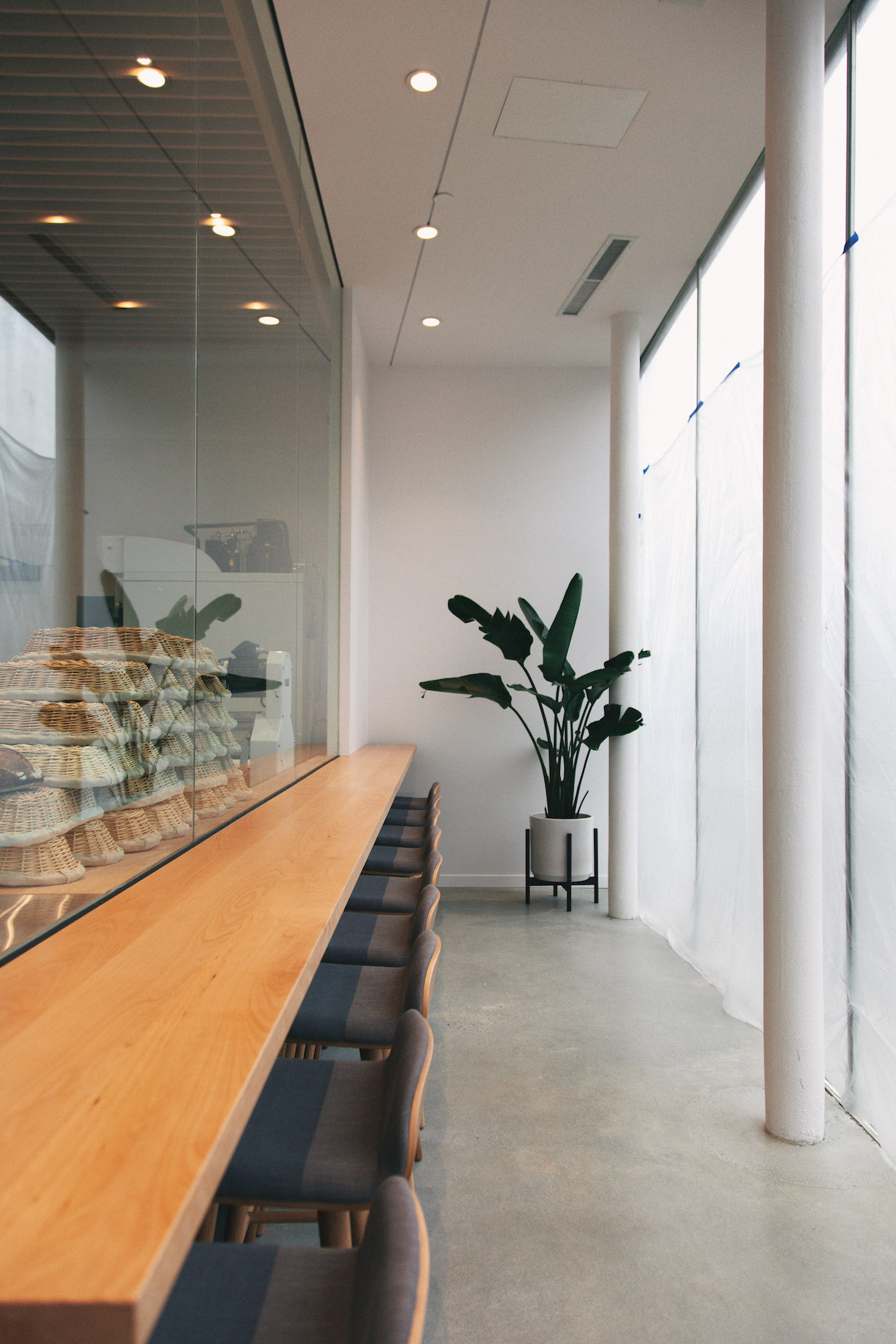 "We only buy coffee from people that we know are doing great things for the coffee industry as a whole," said Smith. "Relationships are also hugely important to us. We're a family, and that same ethos carries through to who we buy coffee from. A good amount of my time is spent engaging with other roasters, and this, in turn, helps us to personally tell the story of the farm or the roaster to our customers when they have questions."
Soon that kind of information will come from first-hand knowledge, as Nemesis plans for its roasting operation to go live in the summer of 2020. In the Mt. Pleasant neighborhood, a bright red tile roof slopes down like a collection of flower petals over the exterior of an enclosed pavilion in which a Loring S15 Falcon roaster will be installed, powering the roasting operation and providing a centerpiece for a "mind-blowing" third retail location as well, according to Smith.
"The plan is certainly to continue the multiroaster model in some aspect," said Smith. "We have worked so hard to curate these friendships and relationships and we can't let that slip. Plus, we owe it to our community to continue to make incredible world-class roasters accessible."
Nemesis Polygon is open now at 101 Carrie Cate Court in North Vancouver. The Nemesis roastery and third cafe will open next year at 505 Great Northern Way.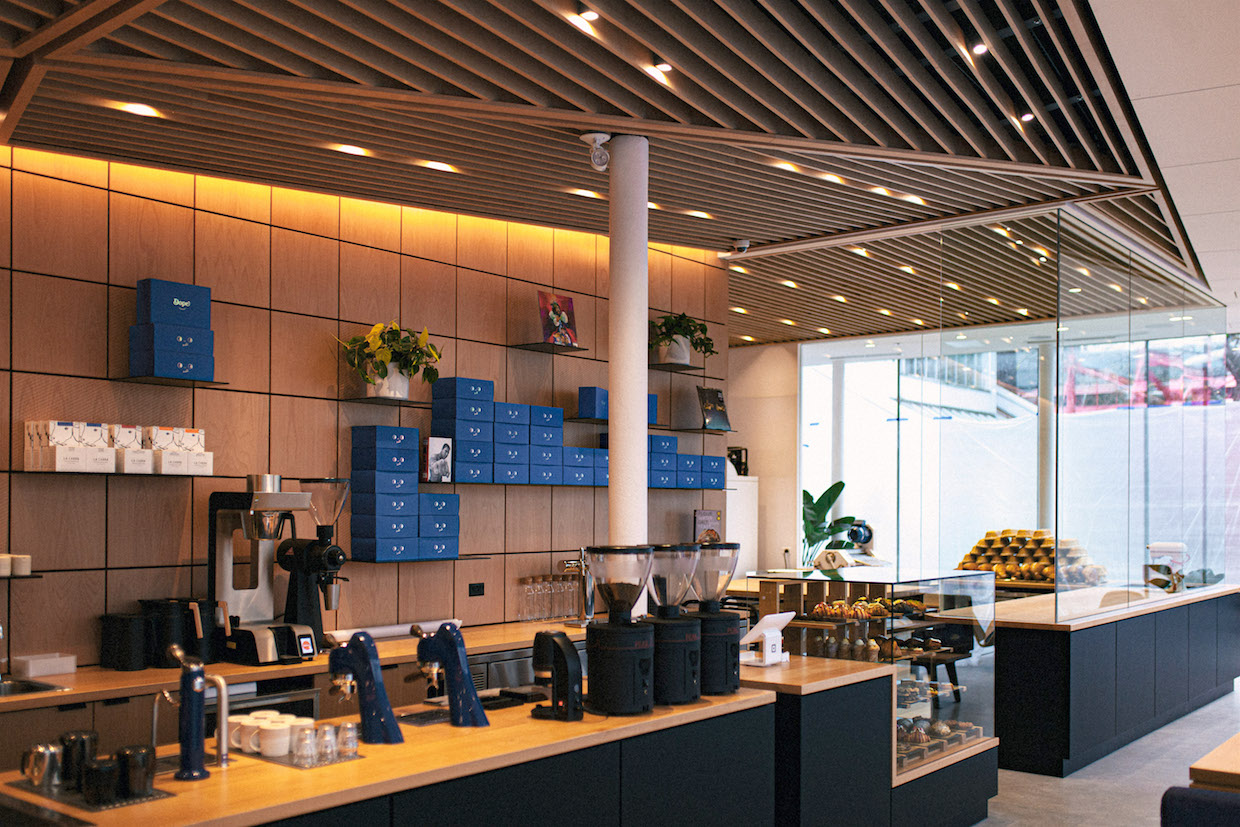 Howard Bryman
Howard Bryman is the associate editor of Daily Coffee News by Roast Magazine. He is based in Portland, Oregon.