While so many new retail coffee ventures pay lip service to the concept of community building, few begin as intently focused on the concept as has R&P Coffee Co. in rural western Pennsylvania.
The nonprofit coffee shop is so committed to providing a place — above all else — for the surrounding community that it opened with only the hope that an espresso machine would follow.
"One of the biggest struggles and hold ups on opening that we have wrestled through is the decision of opening without an espresso machine," Bri Sherman told Daily Coffee News. Sherman, along with her husband, Justin Sherman, is among the five nonprofit board members in charge of the Armstrong County location.
"Ultimately, we can accomplish the mission of creating community without this piece of equipment… for now," she said. "And, opening will start to generate some funds that we can save up for the addition of an espresso machine — something we hope to add sooner rather than later."
Since last month, R&P has instead been serving its guests in Rural Valley batch-brewed coffees and cold brew with roasted beans supplied by Ispirare Coffee out of nearby Kittaning, Pennsylvania. Iced and hot loose-leaf teas from Tupelo Honey Teas in Millvale, Pennsylvania, are also on offer, as are Italian sodas and various bottled beverages from Humankind Beverages, which donates a portion of its sales to clean water projects.
Though neither Bri nor Justin have any coffee experience, they have envisioned a community coffee shop for nearly five years, while also hosting pop-up events and launching all kinds of grassroots fundraising initiatives, mostly involving donations or commitments of a few dollars at a time.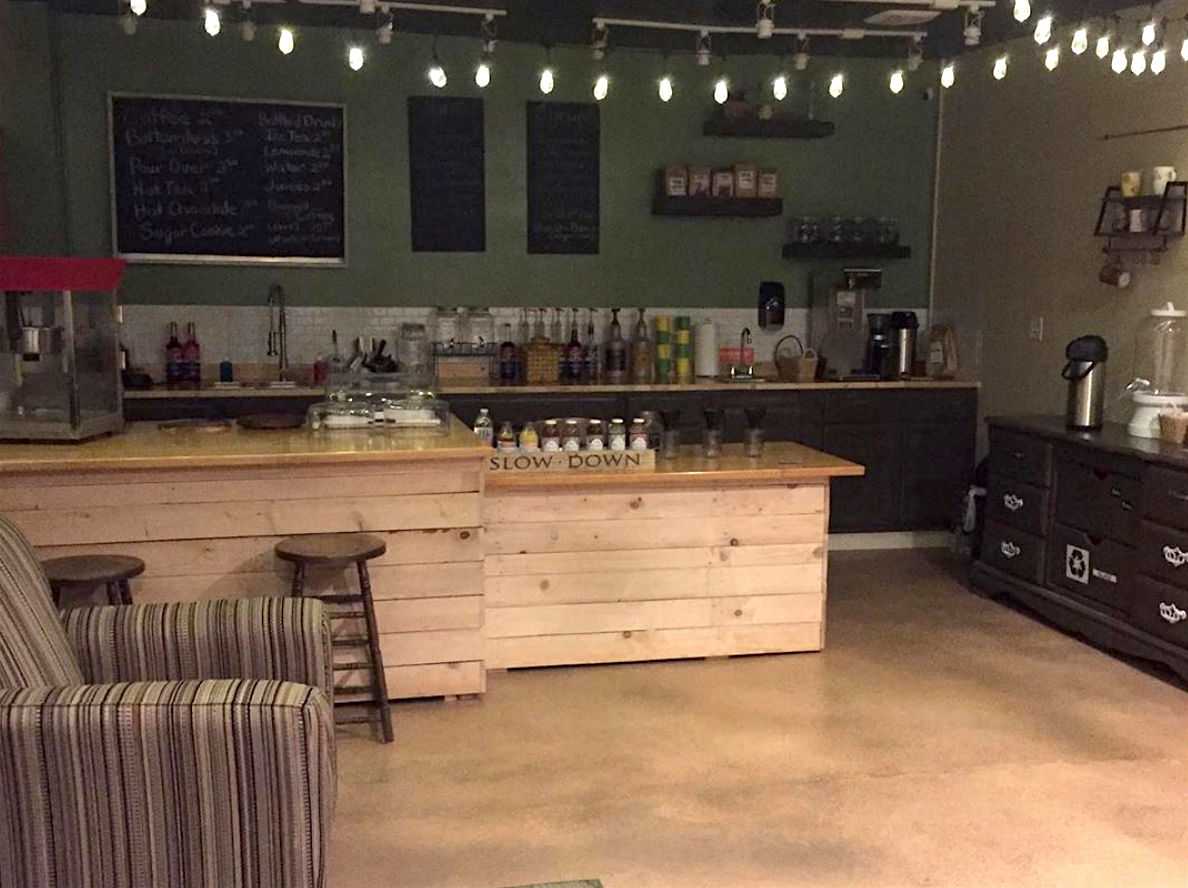 "In our area, we don't have anything even resembling a coffee shop — gas stations, country restaurants, but not a true coffee shop," Justin Sherman told DCN. "Young people struggle to find a place to go to after hours since everything shuts down early. Older people want a place to sit, drink their coffee and chat, and the young families in our community don't have very many options or opportunities to enjoy a moment outside of their homes or the bar."
Though that business landscape may suggest market opportunity, the Shermans are more interested in providing a safe place for all residents to feel welcome. Justin said the concept is in part a response to witnessing churches turning struggling people away.
"Armstrong County is fourth in the state of Pennsylvania for drug overdose and Pennsylvania is fourth in the country. Drugs are a real problem here, as is suicide, with higher-than-average rates as well," he said. "We believe that authentic community is the answer; the type of community where we can be our true selves, where we can share our mountaintop moments and successes as well as our darkest moments and failures; where we feel fully seen and fully accepted at the same time."
The shop itself is located in a former car dealership building that required an extensive interior renovation. The shop's name is therefore a sort of threefold reference, nodding to the work that was needed to open the business as well as to the effect the company hopes to have on the community, as R&P is in part short for "restoration and place-making." With numerous historic local elements also incorporated into the updated retail environment, the Rochester & Pittsburgh Coal Company (R&P for short) is also acknowledged for its multiple generations as the economic engine of the county prior the economic downturn that has stretched from the second half of the 20th century through to today.
"Without the history of the coal mines and concurrent railroad system, our area wouldn't be what it is today," Bri said. "Our name pays tribute to our past and points us toward the future."
R&P Coffee is now open at 521 Main St. in Rural Valley, Pennsylvania. 
Nick Brown
Nick Brown is the editor of Daily Coffee News by Roast Magazine.