An in-house roasting program has come to life at Midland, Michigan-based Live Oak Coffee. The company is transitioning its offerings away from beans roasted by fellow Midlanders at Creation Coffee in favor of house roasts that will soon come from a 10-kilo Mill City roaster manned by Live Oak head roaster Sean Bartley.
Bartley has served as manager of the company's Bay City location since its doors opened in January 2019, roughly two years after Live Oak's original shop in Midland welcomed its first patrons. Prior to Bay City, Bartley trained Live Oak baristas in Midland, which is where the new Mill City machine will soon take up residence.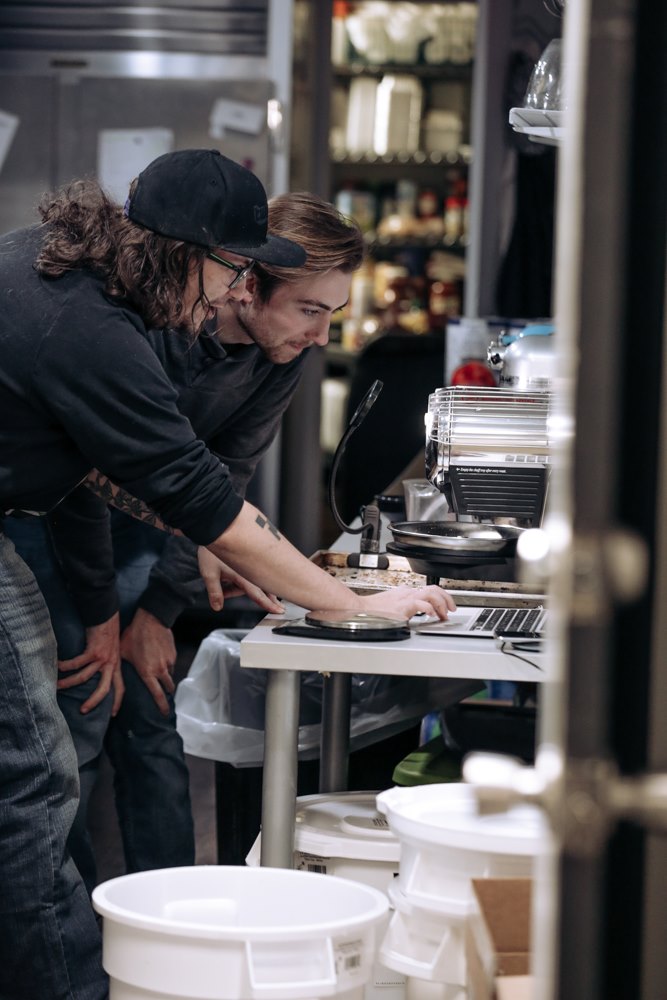 While the first larger batches of Live Oak coffees won't hit the cooling tray for another week or two, profiles are being set with the help of a countertop Hottop machine, a high-end consumer-class electric drum roaster Bartley has connected to Artisan roast-logging software. Green coffee so far has been sourced through Minnesota-based importer Cafe Imports.
"We've been doing some samples with it, but we are also roasting 8-ounce merch bags and selling those in the cafes," Live Oak General Manager Daniel Terhune told Daily Coffee News. "We started selling in November, and I've gotten a lot of great feedback on our first couple roasts — sold about a hundred pounds that way."
The owners of Live Oak own the entire 16,000-square-foot building that houses the Midland coffee shop.  Built in 1937 to serve as a Knights of Columbus meeting hall, Live Oak has utilized the abundant space for community events such as art classes, trivia, game nights, swing dance, movie nights and more. With the roastery, Live Oak will now also host public cuppings, introductory roasting classes, "roast your own" events and other educational coffee programs.
"[We're] trying to demystify the coffee world for our patrons, while giving them a more deep understanding and appreciation for all that goes into a 'simple' cup of coffee," said Terhune. "It's always been part of our vision and mission to start roasting our own. We are planning to hit the ground running."
Live Oak's new roasting limbs will grow in the direction of wholesale after first meeting demand at the two Live Oak cafes. Additional Live Oak retail locations may spring forth in the future.
Said Terhune, "We are always looking for the next right move, and will hopefully be adding additional cafes, additional offerings and more in the months and years to come."
Howard Bryman
Howard Bryman is the associate editor of Daily Coffee News by Roast Magazine. He is based in Portland, Oregon.