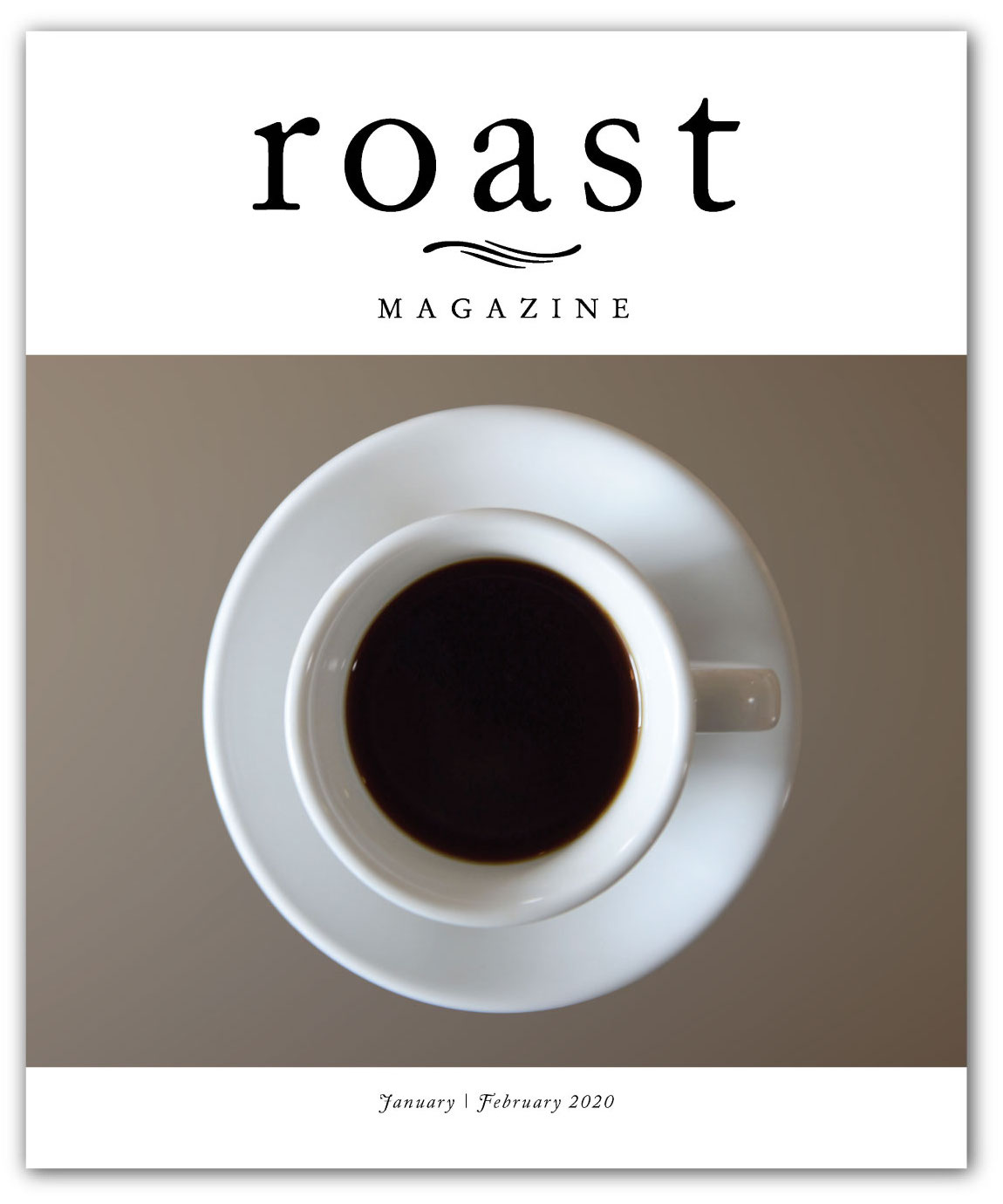 The January/February 2020 issue of Roast has been released, featuring in-depth articles on quality variations in coffee from production to preparation, gender equity in the coffee value chain, green grading for physical defects, the impacts of the recent fires in the Amazon rainforest, as well as coverage of new products and other industry news. The January/February issue also introduces a new look and layout for the magazine with a redesign for 2020.
Subscribe to the print edition of Roast to receive upcoming issues, or purchase the print version of the January/February issue here. Roast print subscribers also receive complimentary digital access to the issue.
Inside This Issue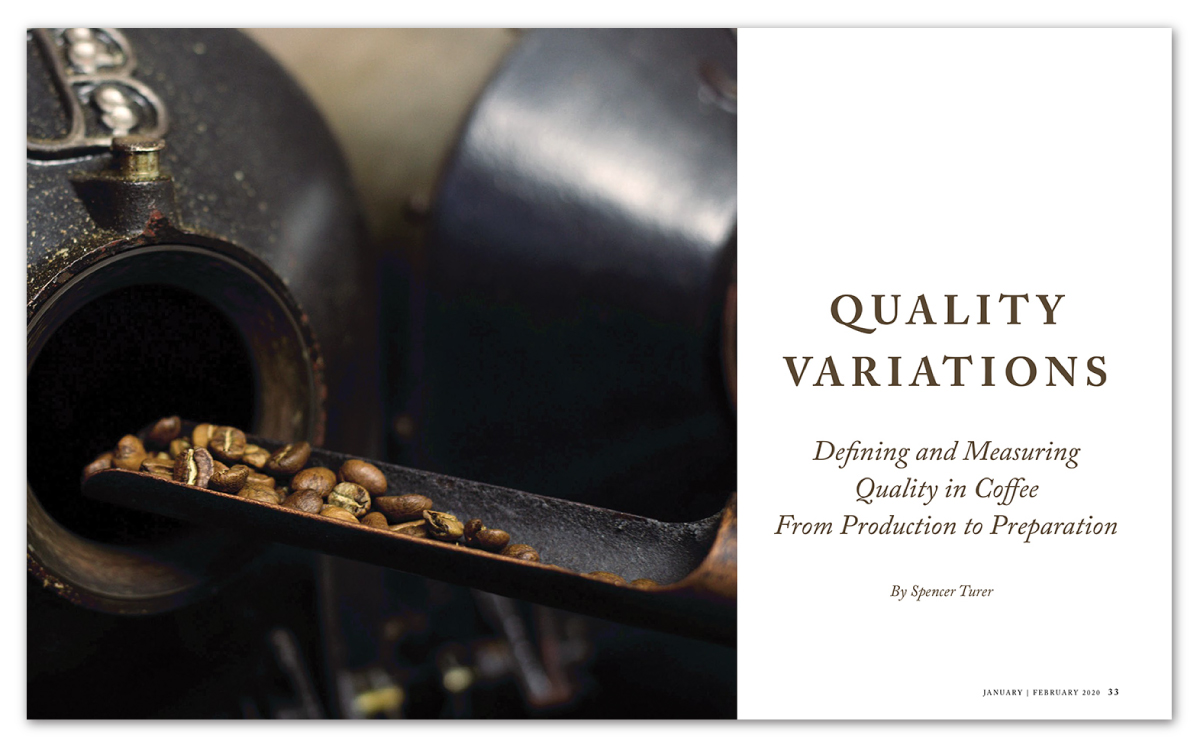 In "Quality Variations: Defining and Measuring Quality in Coffee From Production to Preparation," Spencer Turer of Coffee Enterprises examines quality control throughout the chain. The article discusses the ways in which coffee quality can be measured, identified, and categorized at each step — providing valuable definitions that show the diversity in types of coffee quality. Turer also takes a look at some key differences between professionals and consumers in terms of quality ratings, preference determination, and purchase intent decisions. Here is an excerpt that explains the premise of quality variations:
A natural progression for quality variations occurs throughout the supply chain, beginning with coffee buyers, then roasters, and ending with baristas. At each control point, new technology, innovation and creativity increase quality based on what is possible and how each company can differentiate its coffee for an individual quality personality. Each coffee has its own identity and expectation for physical attributes and sensory characters.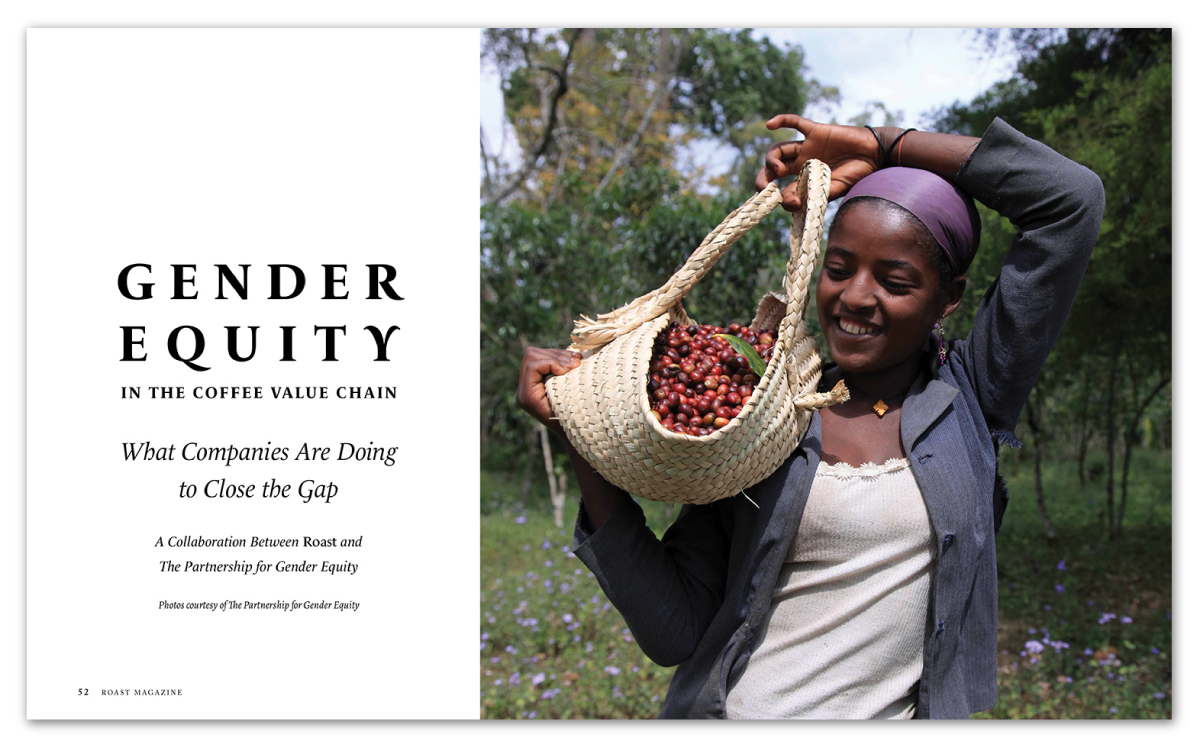 A collaboration between Roast and The Partnership for Gender Equity, the article "Gender Equity in the Coffee Value Chain: What Companies are Doing to Close the Gap" shares results of a recent industry survey about coffee sourcing practices that seeks to shed light on the current actions and aspirational goals of coffee companies with regard to their participation in gender equity programs. The article shows that while there is still a long way to go on the road toward gender equity, there is a growing awareness in the coffee industry of how these efforts can help support and sustain farming communities around the world.
Some companies have already taken the first steps to ask their suppliers about gender equity. Of the 162 company respondents from the Roast survey, 47 — or 30 percent of total respondents — are asking their suppliers whether they have gender programs. Of those who reported that they are seeking information, between 5 percent and 75 percent of their coffee is sourced from suppliers who have broadly defined gender programs.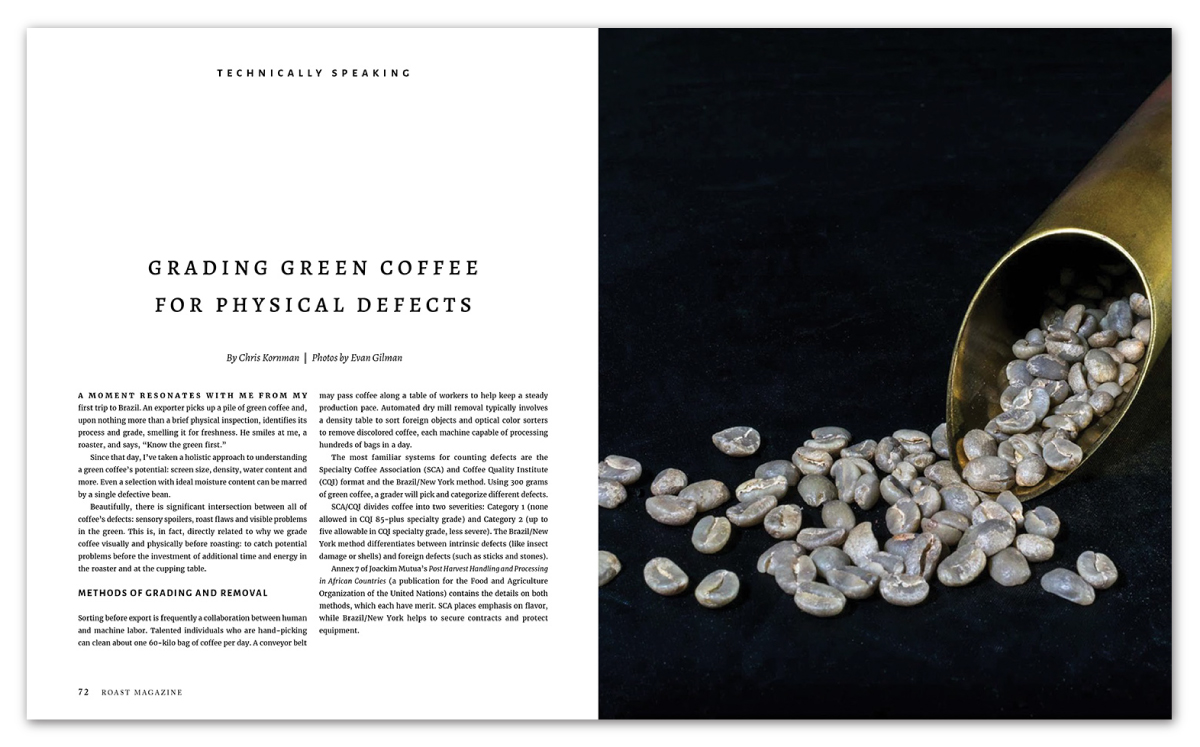 And in this issue's Technically Speaking, Chris Kornman of Royal Coffee sheds light on the various methods of grading and removal of green coffee defects, the causes and effects of specific defects, and how these issues can be mitigated during processing and storage. The column also explores the impact of defects on flavor and cup quality.
Beautifully, there is significant intersection between all of coffee's defects: sensory spoilers, roast flaws and visible problems in the green. This is, in fact, directly related to why we grade coffee visually and physically before roasting: to catch potential problems before the investment of additional time and energy in the roaster and at the cupping table.
Features
Quality Variations
Defining and Measuring Quality in Coffee From Production to Preparation

Gender Equity in the Coffee Value Chain
What Companies Are Doing to Close the Gap
Columns
From the Publisher

The Spark
Artist Spotlight
News Item
The Amazon Rainforest Fires and the Impact of Climate Change on Coffee
First Crack
New Product Spotlight
Technically Speaking
Grading Green Coffee for Physical Defects
Coffee Review
Coffees of El Salvador 2019: Naturals and Change
Flamekeeper
Coffee Roasters Guild Camp 2019, Annecy, France
Fresh Press
Advertiser Index

Parting Shot