Although Coffea Arabica and Coffea Robusta remain by far the world's two most popular coffee species for commercial cultivation, plant breeders and coffee experts alike have long held the door slightly open for Coffea Liberica.
Representing just a portion of 1% of the world's commercially grown coffee, liberica is native to parts of West Africa, although its development in the past has been largely in Southeast Asia, mostly concentrated in Malaysia.
While the plant is difficult to harvest, and farmers may immediately find cash crops such as palm to be more immediately lucrative, a Daily Coffee News report from earlier this year showed organized efforts already afoot in Malaysia and elsewhere to bring more liberica to market.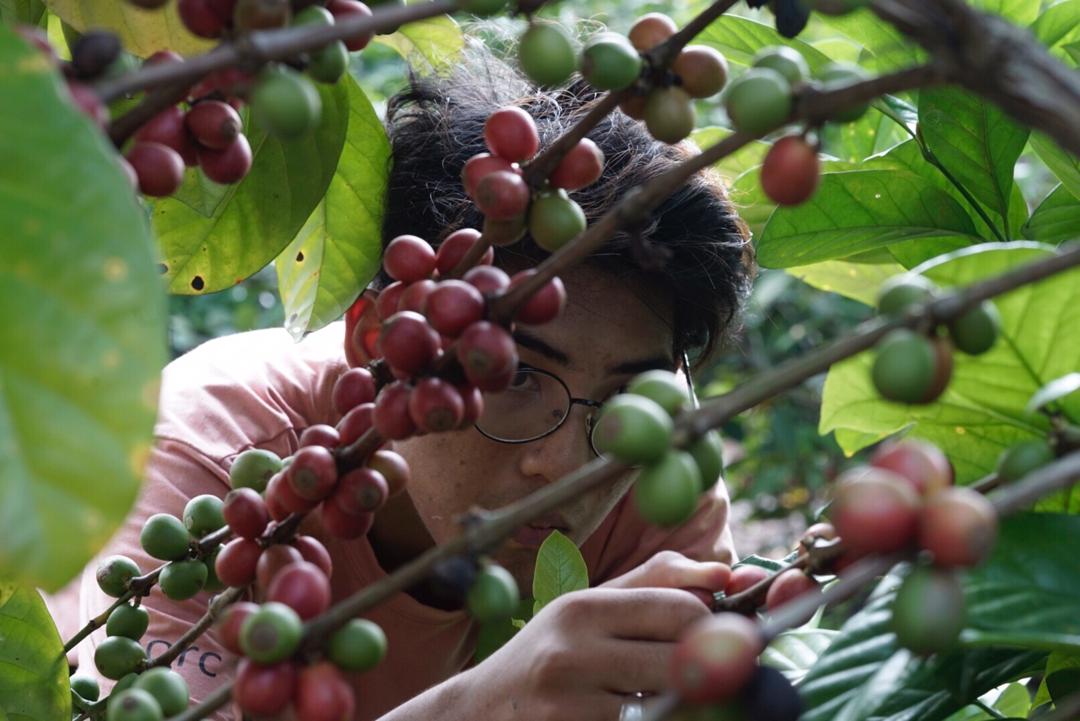 One of the private players actively working to promote liberica production and consumption is the roasting company House of Kendal, based in Bagan, Malaysia, owned by Esham Salam and his son Adam. Esham and Adam have been working with coffee farmers and the ASEAN Coffee Federation, or ACF, to rejuvenate liberica coffee production in their home country, with a major premise being the potential for high quality in the specialty coffee market.
Esham told DCN that in the first half of the 20th century, liberica coffee production was widespread in Malaysia, after liberica plants replaced arabica following a leaf rust outbreak in the 1880s. The Malaysian coffee industry began to shrink in the 1960s as farmers turned to more profitable and easier-to-produce crops, while industrialization also affected the agricultural sector as a whole.
"Economically, other crops bring greater returns with minimal labor," Esham said. "The low priced robusta coming from Indonesia and Vietnam is also to blame, and of course the vicious cycle of quality and price."
Over the past two years, the Salams have been seeking out decrepit or abandoned coffee farms with the goal of giving them new life. After they find a farm and a landowner with whom to work, any remaining salvageable liberica trees are pruned and otherwise tended to; the land is cleared of debris; and soil is added or amended where necessary. Coconut trees are planted for shade and new liberica is planted beside them. Within eighteen months, the rejuvenated farm will start to see healthy liberica plants.
"These farmers have rare liberica species," Esham stated. "We want to teach them how to bring their coffee to the rest of the world."
House of Kendal also provides milling and processing for all of the farms that they've helped or taken over. Much of House of Kendal's acumen in the cultivation of liberica has grown out of the work of German coffee consultant Dr. Steffen Schwarz of the Coffee Consulate. 
Producing and roasting liberica also depends on a market for the finished product.
"The Malaysian specialty market is still at its infancy. It is unknown to the outside world," said Esham. "We have to go the specialty coffee route to get better pricing… We have been reaching out to specialty importers, roasters, and members of the SCA to bring awareness about liberica." 
Esham said that that roasting liberica requires a completely different approach than for arabica or robusta given the beans' relatively large size, density, and high sugar content.
"If you use the standard arabica and robusta roasting profiles you will get totally rotten outputs," Esham explained. "Liberica has to be seen as a separate segment. You cannot use arabica and robusta as ways to gauge liberica." 
Liberica beans have the highest sugar content among all the commercially cultivated coffee species, potentially resulting in a sweeter flavor profile if roasted correctly. Esham also believes some of liberica's sweetness and overall profile comes from the coastal clay soil it's grown in, as well as the natural intercropping of fruit trees such as durian, jackfruit and coconut. 
Yet as so little is known about liberica — including by potential green buyers who may have no idea how to adequately roast it to bring out the most desirable characteristics — Esham is hoping a new generation of coffee drinkers seeking unique experiences will help carry the species forward.
"In Malaysia, coffee is very much driven by millennials," Esham said. "A generation or two before them became disinterested in coffee because of the low returns and the better choice [of crops] they had… The move to specialty coffee and better quality premium is the only hope [for liberica]."
Craig Batory
Craig Batory is a writer, marketer and coffee professional working and living in Detroit.