Cold brew coffee company Kyoto Black, which specializes in Kyoto- or Dutch-style slow-drip cold brew, has opened a retail storefront in owner Justin Doggett's Chicago home neighborhood of Edgewater.
Even though the Kyoto Black brick-and-mortar location opened to a city whose residents remain encouraged to stay at home, Doggett told Daily Coffee News that the new retail component has been a lifeline for the business.
With the wave of closures and cutbacks due to COVID-19, the four-year-old cold brew company's wholesale revenues dropped by 70%.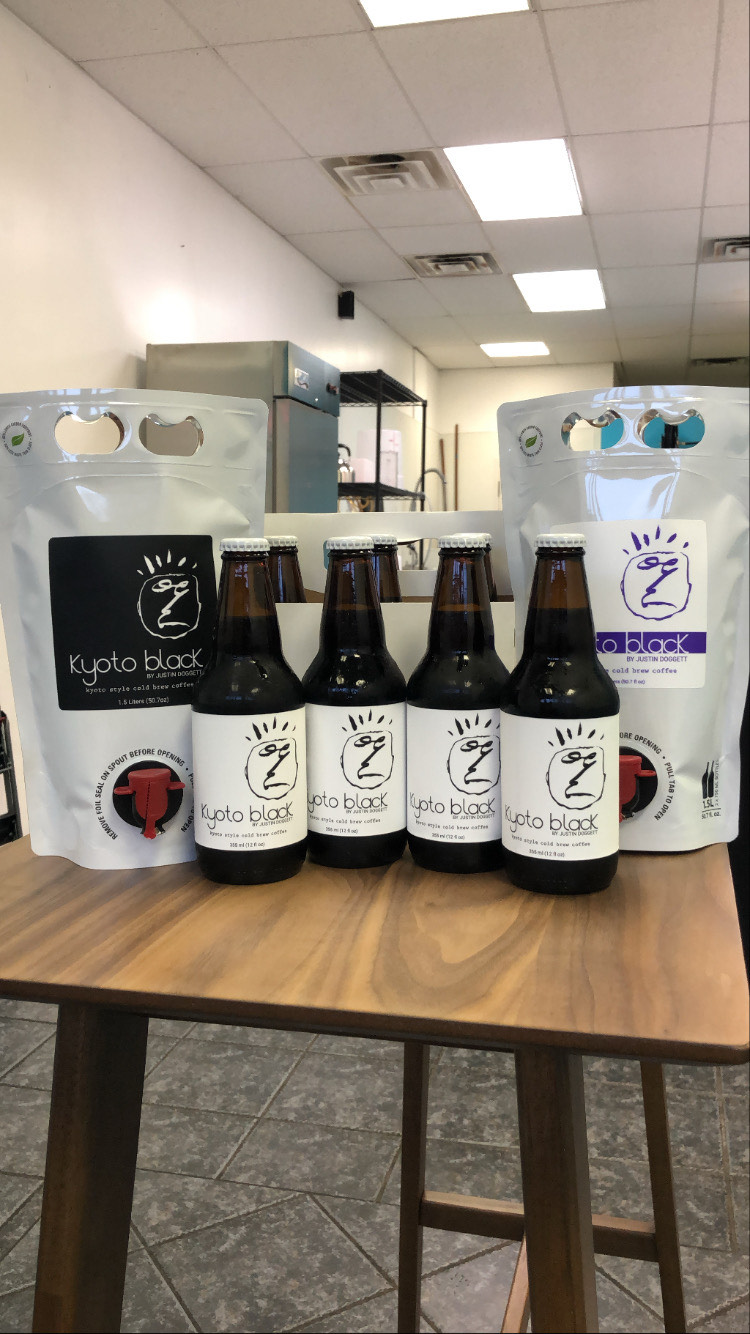 "I've recouped about 25% of the loss at this point," Doggett told DCN about the boost from direct-to-consumer sales, which so far have focused on nitro cold brew by the cup, bottled still brew and pouches of Kyoto Black concentrate. "Currently we keep it simple. Once things are more relaxed with the virus, I'm going to add signature drinks. A lot of people are asking about the Toasted Raisin, Bananas Foster Iced Latte."
The new 800-square-foot spot located at 1445 W. Devon Ave. is only about one mile from Kyoto Black's previous base of operations, which was the backroom of bakery Edge of Sweetness. Doggett said that while he no longer brews there, that shop will continue to carry his products once it reopens.
"I've been trying to find a space for about two years," said Doggett. "This one came along purely by chance. I was walking by and noticed that it was essentially a turnkey space, so I went for it."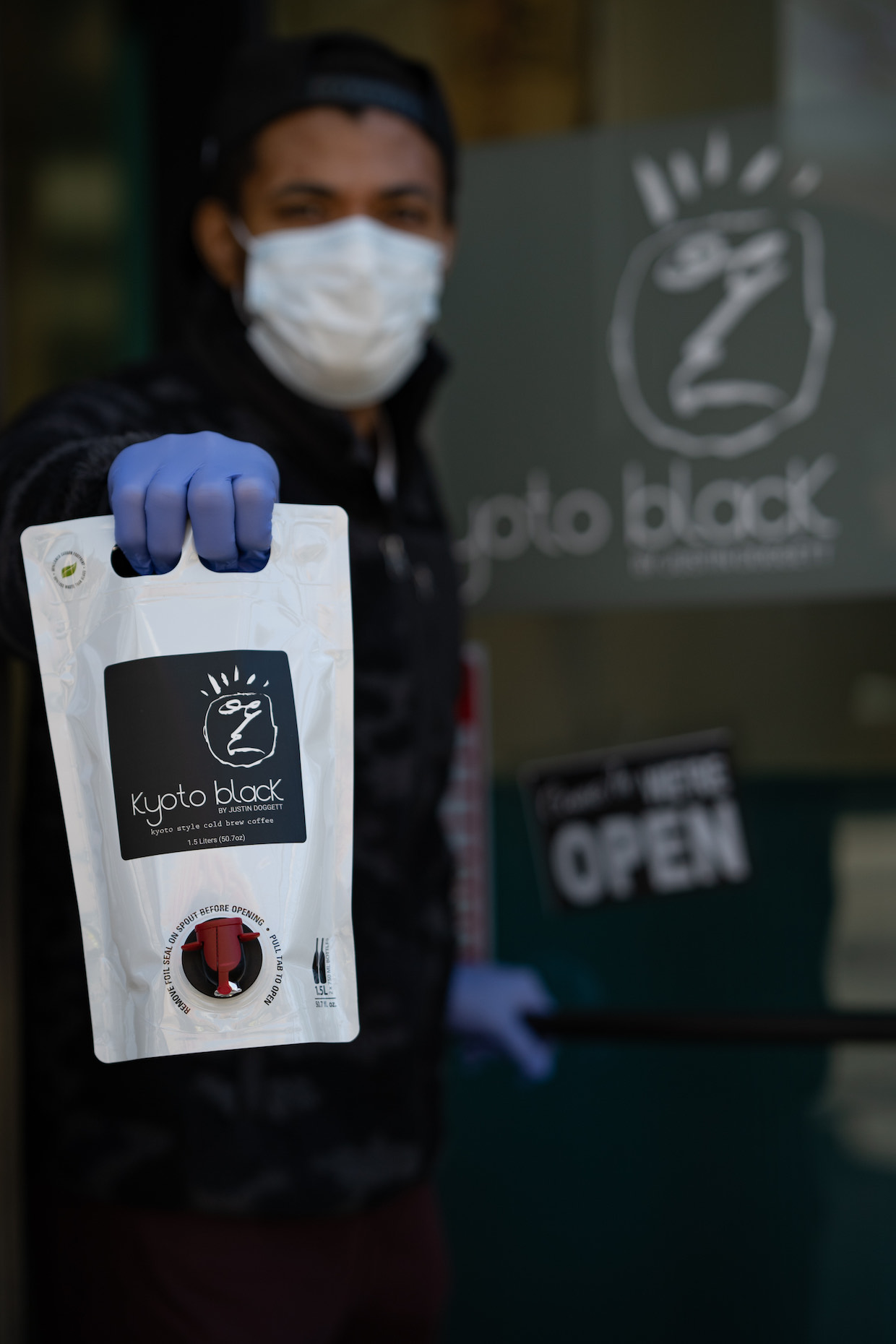 Kyoto Black opened its doors on April 2 with a small menu of coffee drinks, one standing table and some additional space containing displays and shelves for the sale of packaged RTD and concentrated coffee products. The atmosphere remains straightforward and utilitarian for now, reflective of its use as a production space.
"I'm bootstrapping everything from profits, so the interior is very minimalist," said Doggett. "I never actually wanted to open a cafe per se. Instead, I opened a coffee bar. The aesthetic is similar to what you might feel at a beer tap room that doubled as a laboratory."
After a few very quiet opening days due to Chicago's official stay-at-home order that has reduced normally bustling foot traffic to crickets and tumbleweeds, Doggett took to social media to announce his presence in the neighborhood, and to lay bare the struggles his company was facing. Local cold brew drinkers responded, credit cards in hand, providing some light for Kyoto's Black's new path.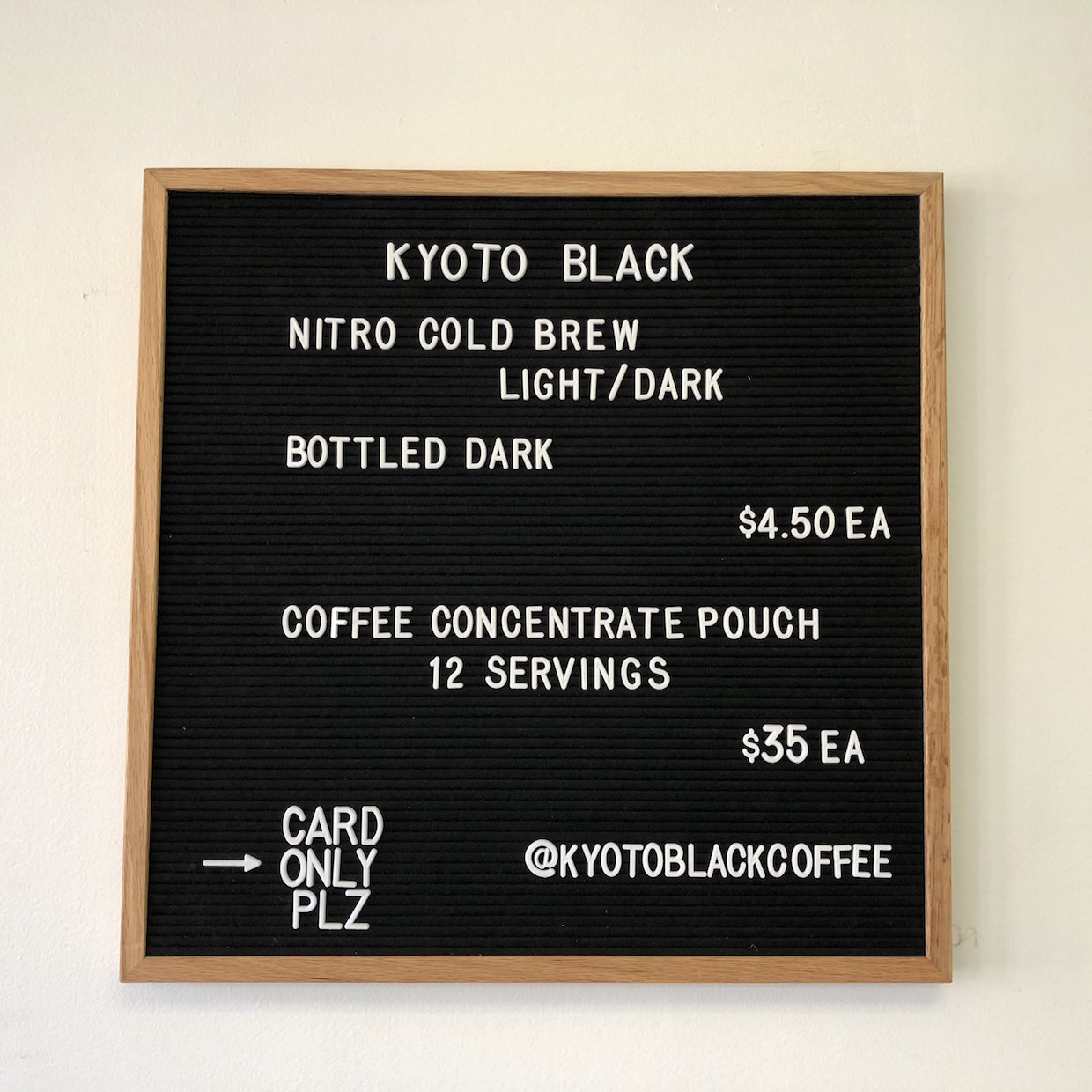 As Doggett works to increase sales through multiple channels, some other promotional projects are also in the works.
Said Doggett, "I partnered with an incredibly talented bartender, David Mor, and we created a coffee cocktail book that we are pitching to publishers."
Howard Bryman
Howard Bryman is the associate editor of Daily Coffee News by Roast Magazine. He is based in Portland, Oregon.