Like the lumber from which its seating counter and bar surface are made, the destiny of 1802 Roasters was reclaimed this week with its re-opening as a drive-through and curbside pickup roastery cafe in Los Angeles.
The roasting company, founded in 2015, soft-launched its Cypress Park retail operation late last year in anticipation of expanding the cafe to full-time hours by February. Instead, in response to the COVID-19 downturn and "safer at home" orders, the shop closed entirely for two months.
Now, drinks and whole beans roasted on-site in a San Franciscan SF6 roaster are available through a drive-through window, as well as from a table on the sidewalk for patrons on foot.
In-house dining is still prohibited, though a wholesome and earth-friendly environment is awaiting customers for when the time is right.
"More than anything we wanted to reduce our ecological impact when we designed the interior of the shop," 1802 Roasters Owner Christian Degracia told Daily Coffee News. "We used natural earth clay plaster on a majority of the interior walls inside, which is non-toxic and mold resistant. Low-VOC paint was set as a minimum standard for the remainder of the finishes. We used natural wool insulation, repurposed old beams, and have reused whatever we can from the space, [such as] light box signage, railings, etc."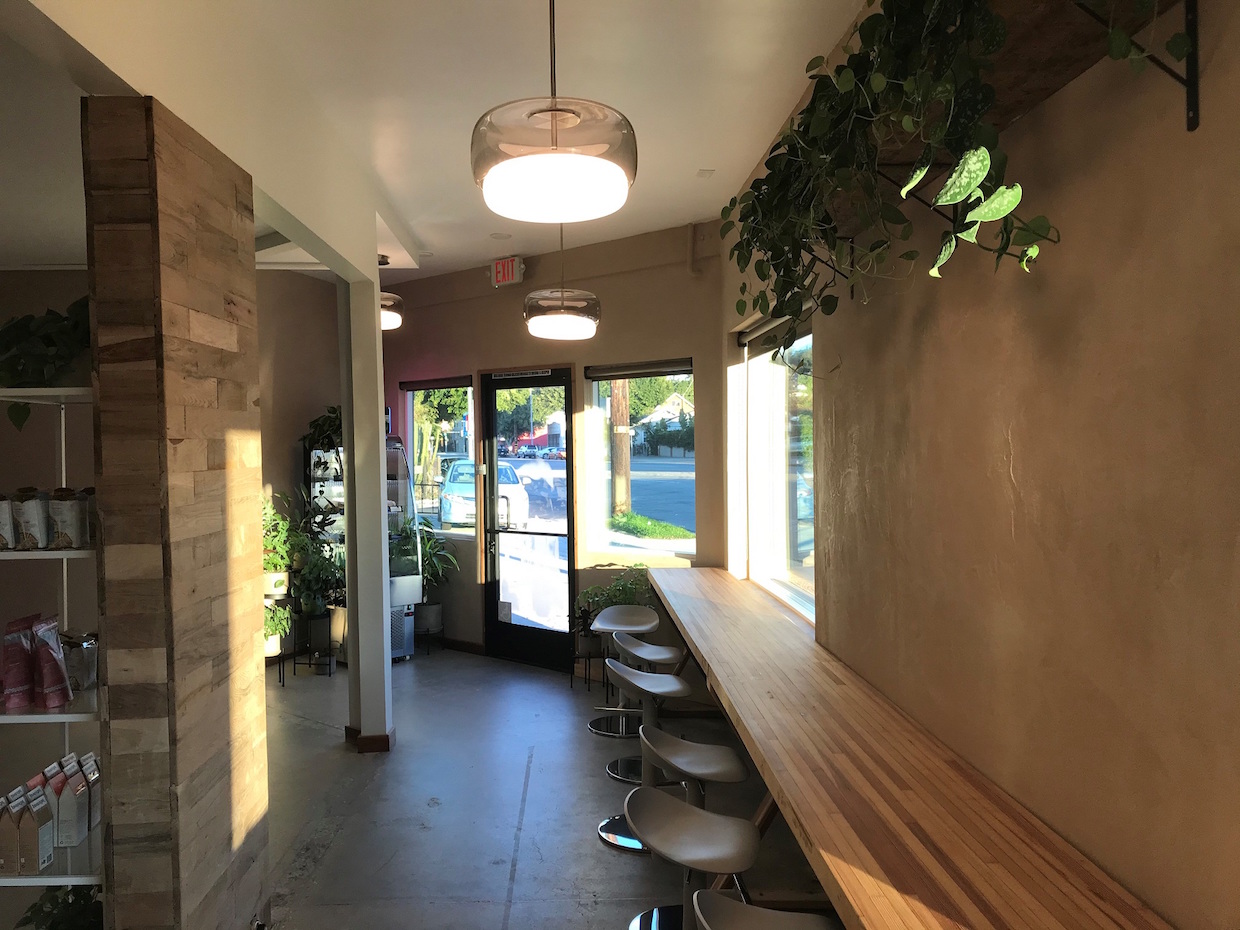 Wood reclaimed from the flooring of a bowling alley adorns the coffee bar and a long counter where customers will someday sit and enjoy drinks prepared on a 2-group Synesso MVP espresso machine paired with a Mahlkönig K30 Twin grinder. Manual pourovers are performed on a 3-bay Hario V60 bar paired with Baratza Forte BG grinders and a Wilbur Curtis five-gallon water tower.
Side paneling on the bar is made from redwood reclaimed from Northern California ranches, while structural framing was done using Sustainable Forest Initiative (SFI)-certified wood. The seats inside the 2,000-square-foot space are made from wood waste and recycled plastic, according to Degracia, who looks forward to the day when those seats can be filled.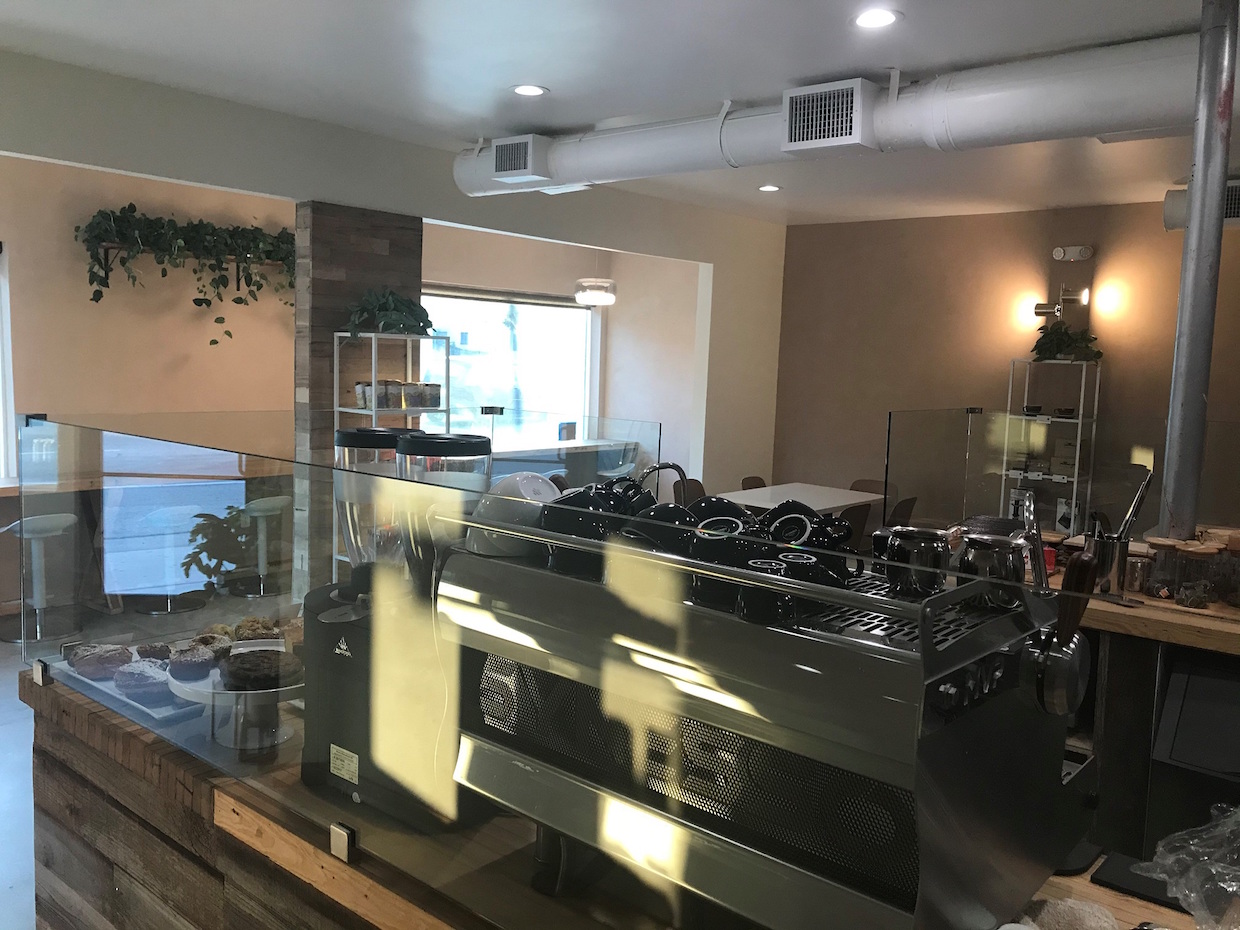 "At the moment only 1802 team members are allowed to enter the café/roastery," said Degracia. "Fortunately we are able to do the whole menu through the window."
1802 Roasters is open now at 1206 Cypress Ave. in Los Angeles.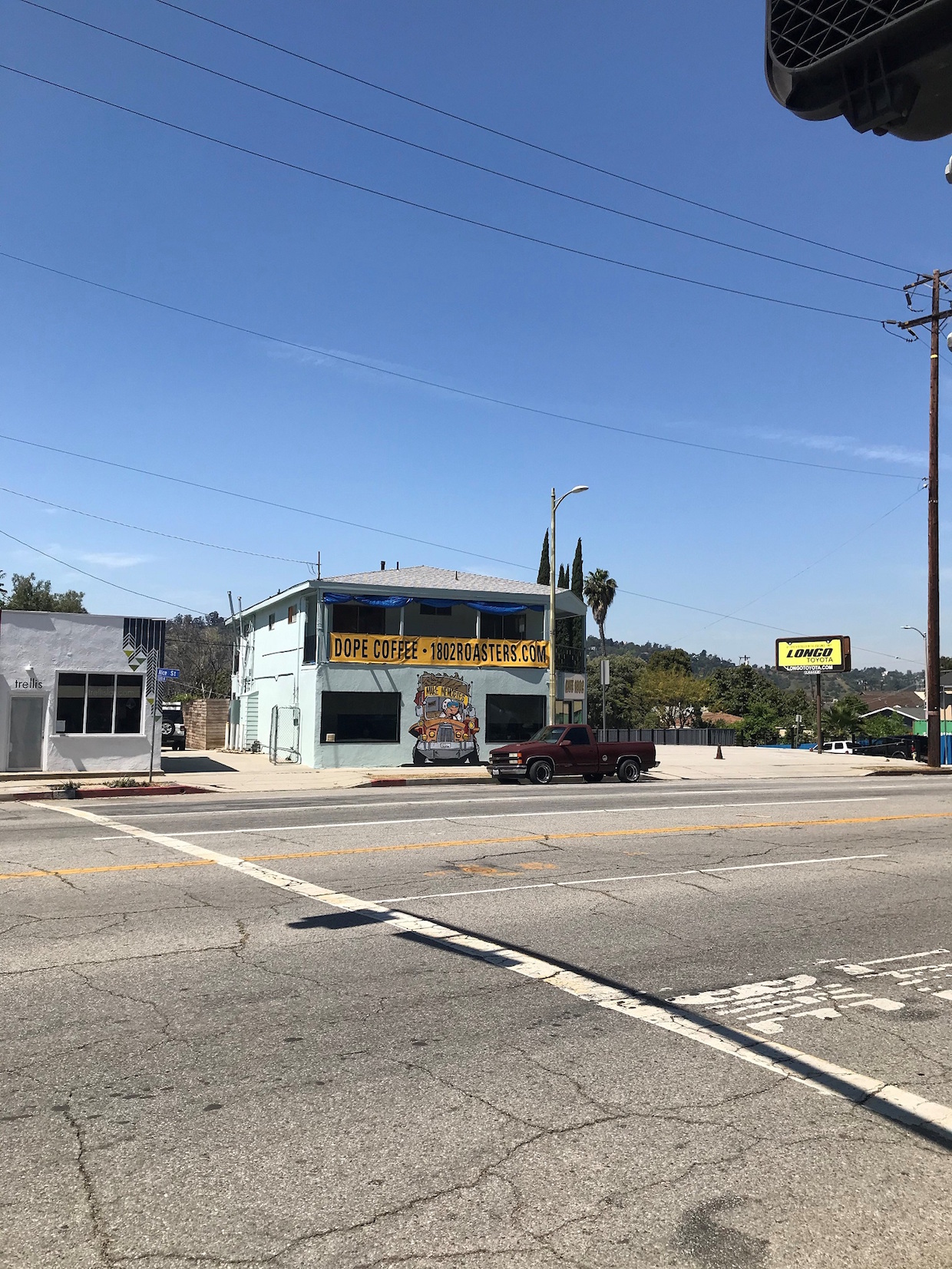 Howard Bryman
Howard Bryman is the associate editor of Daily Coffee News by Roast Magazine. He is based in Portland, Oregon.