In Detroit, the COVID-19 response has put up a red light for small businesses everywhere, but it didn't stop the opening of the Motor City's newest coffee operation, Yellow Light Coffee and Donuts.
Created by glassblowing artist Niko Dimitrijevic and Detroit restaurateurs Jaques and Christine Driscoll, the business officially opened last month in the Jefferson-Chalmers neighborhood on the city's east side.
While the initial name was tied to the concept of slowing down, the founders certainly didn't anticipate the complete halt that took effect through a shelter-in-place order in late March, right when the coffee and donut shop was scheduled to open.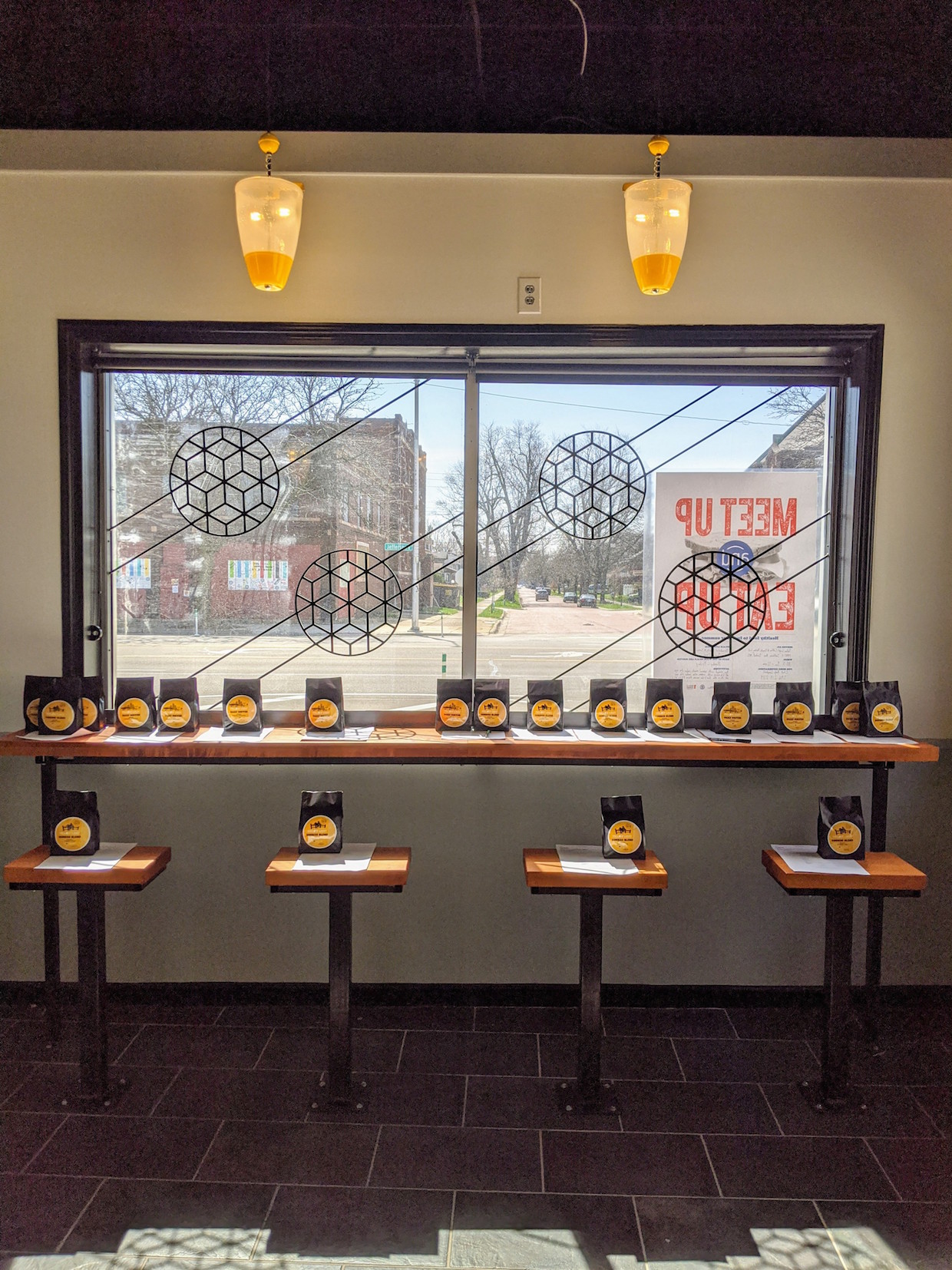 "We had a very, very soft open at the beginning of April, only serving bags of coffee to-go for customers," said Dimitrijevic. "Now we're open just a few days a week from nine to noon for coffee and bean orders, and we've been doing donuts on the weekend."
Although a number of new staff members were unfortunately laid off before the business even got past the starting line, the pandemic-period launch has allowed for the softest of soft openings.
"We own the building; we own all of our equipment," Dimitrijevic said. "Despite the shelter in place order, there's really no better time for us than to start roasting and selling coffee safely for our customers."
Dimitrijevic developed his taste for specialty coffee while working as a glassblower in Seattle. He started learning the new craft on a HotTop roaster before last year moving back to Detroit and drawing up plans for a commercial roastery with longtime friends the Driscolls, the pair behind local eateries Green Dot Stables and Johnny Noodle King.
Dimitrijevic then purchased a Diedrich IR5 roaster and took a class from the manufacturer at its headquarters in Idaho.
"I learned a ton from the class, and also a lot from the folks taking the class," said Dimitrijevic. "If there's anything I've gleaned, the coffee network seems to be a group of folks that like to share info, and it's been really helpful."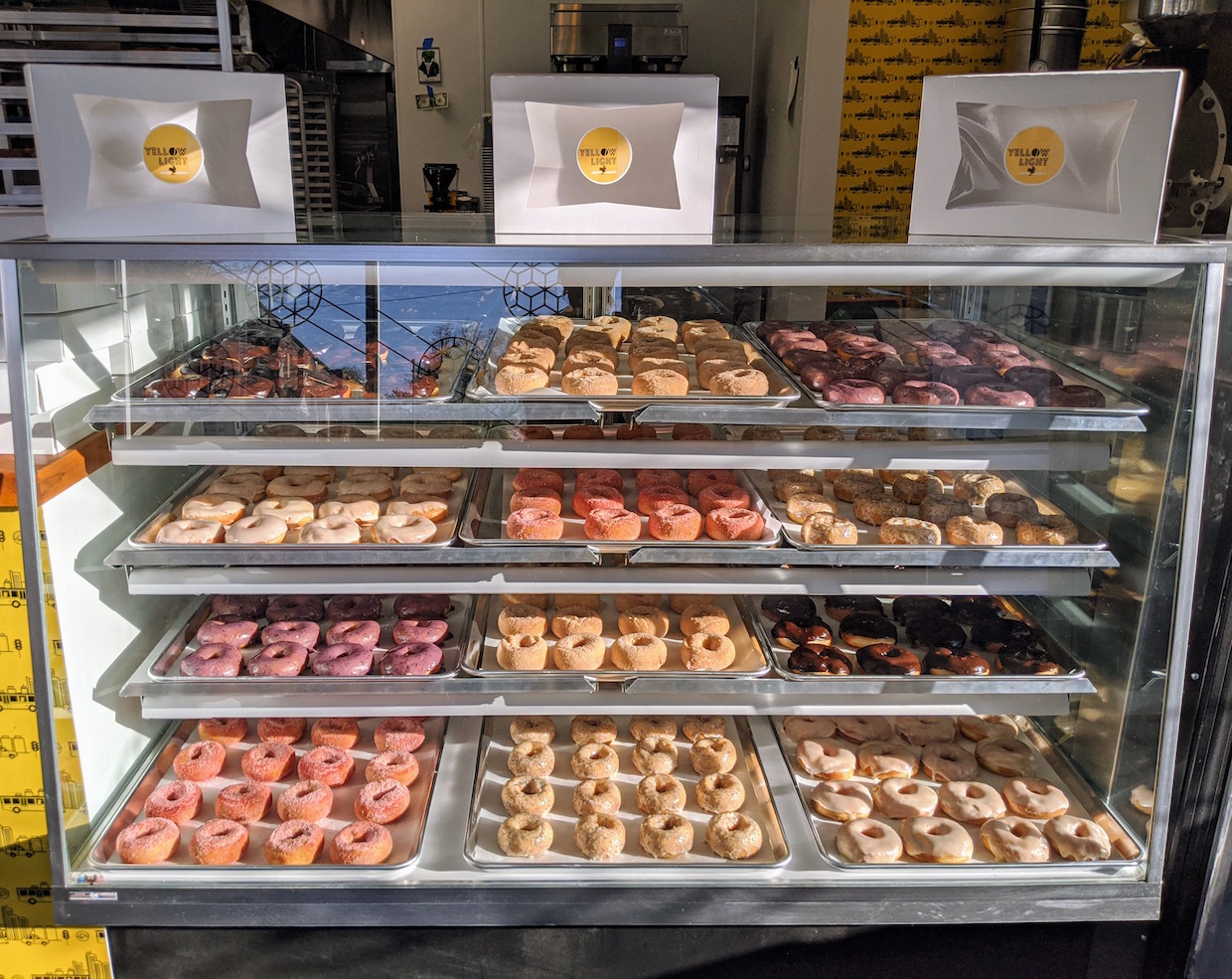 The hum of the Diedrich now complements the gurgling of the fryers in the Yellow kitchen, which was outfitted with brand new appliances prior to Yellow Light moving in.
"There were deep fryers ready to use from a fried chicken place that never opened," said Dimitrijevic. "I never intended on doing donuts, but with the fryers already installed, it was sort of a no-brainer."
Yellow Light also intends to start making biscuits and will feature a fried chicken sandwich later this summer. The cafe also has a drive-through window and a small area inside with a bar and few seats.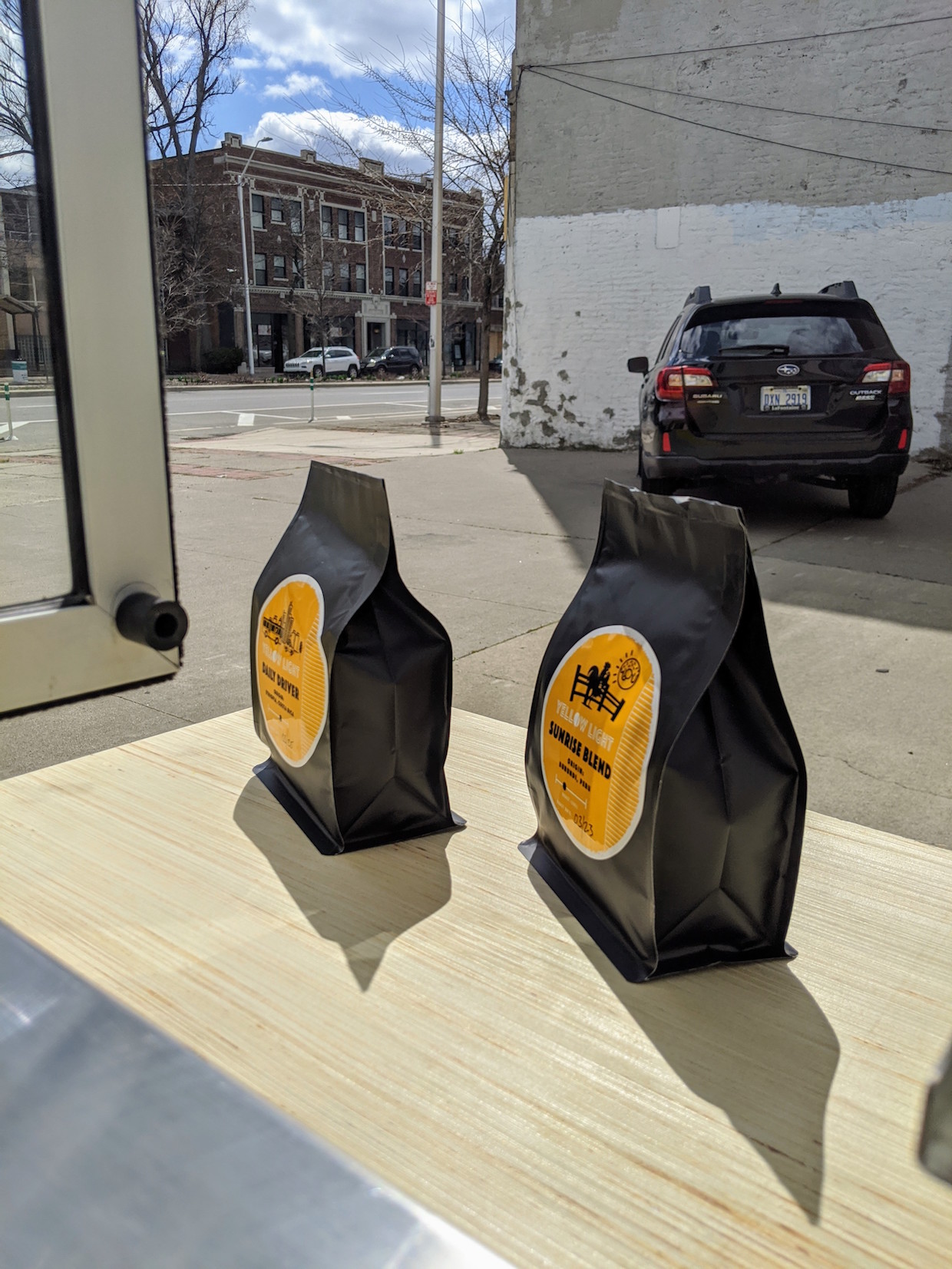 Building upon the collaborative design led by the Driscolls and Detroit illustrator and designer Mark Penxa, Dimitrijevic hand-built furniture within the new shop and created welded metal window inserts that resemble stoplights. He also blew the glass to create the pendant lighting fixtures that resemble antique donut batter dispensers.
Yellow Light currently sources green coffee from Minneapolis-based Cafe Imports and South Bend, Indiana-based Theta Ridge Coffee. The shop has two introductory blends, the lighter roast "Sunrise" and the darker "Daily Driver."
"We're trying to keep things simple right now and affordable for our customers," said Dimitrijevic. "One major thing we're focused on is quality with affordability. We're trying to find that middle ground price point for everything without having to sacrifice the quality."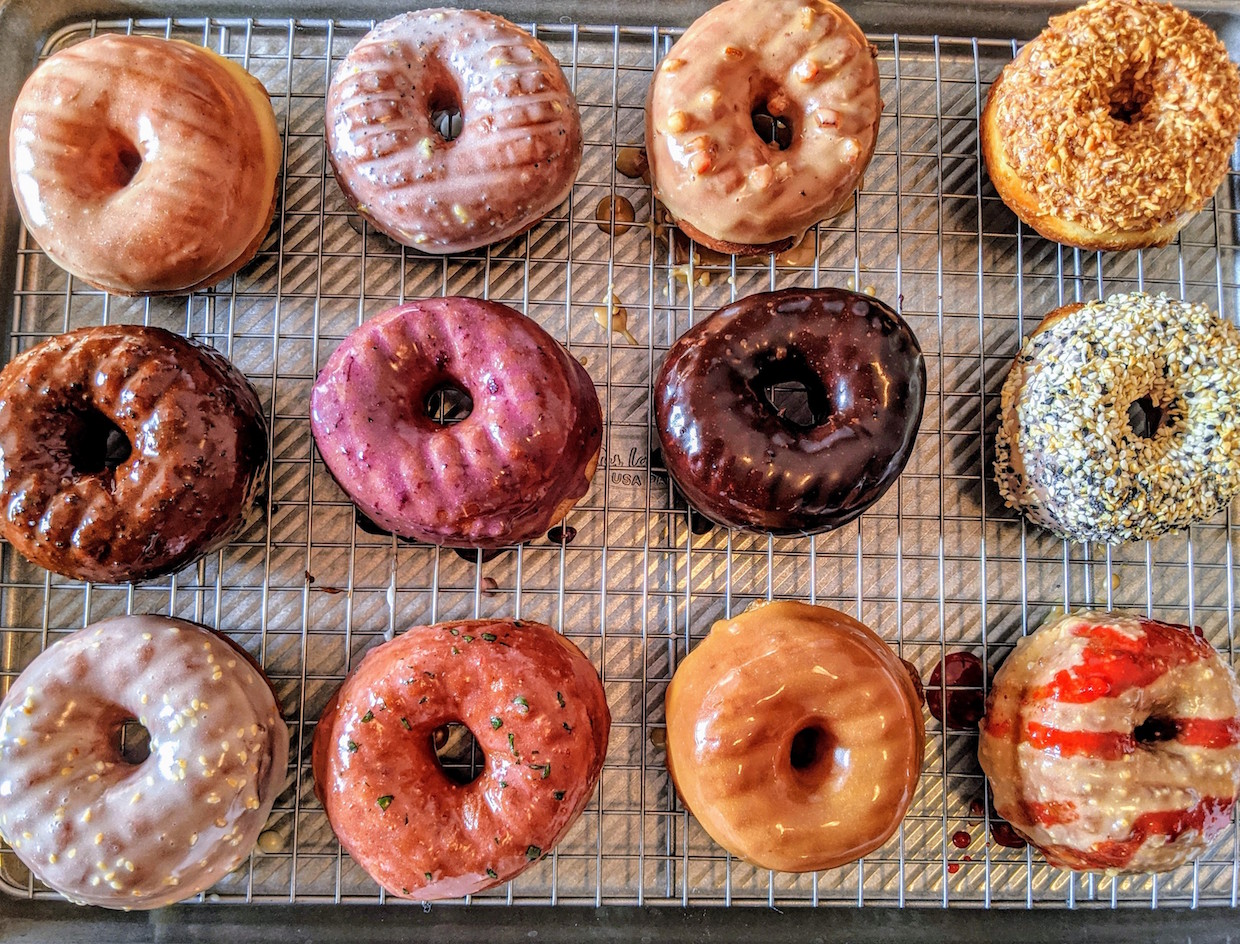 As it waits to expand its menu and operations in general, Yellow Light is content for now to go with the flow of traffic. 
"We'll start extending hours and we're going to keep the online ordering active, too," said Dimitrijevic. "The community here in Detroit is strong, so we're all going to get through this together, however long it takes."
Craig Batory
Craig Batory is a writer, marketer and coffee professional working and living in Detroit.