Oklahoma City-based U.S. Roaster Corp has revealed the latest in its Revelation line of roasting machines, the Revelation F5.
Compact and fully automated, the new 5-pound roaster features a heat recirculation system for low emissions and fuel efficiency and a touchscreen interface running USRC's own roast profiling software.
"We have our own control system, but you can use Cropster for additional data logging," USRC President Dan Jolliff told Daily Coffee News. "We have a lot more experience in profiling, and ours provides some safeties that Cropster and Artisan cannot supply on our machines. Also, roasting with a PC can be dangerous."
The F5's built-in catalyst is electrically preheated, while the burners under its drum are fueled by natural gas. Beyond the information on its screen, the machine also includes gas pressure as well as fan suction air pressure gauges.
Though venting is still recommended, the company said the F5 is almost entirely "smokeless," save for extra-dark roasts. And while five-pound batches are the F5's sweet spot, Jolliff said it is capable of slightly larger as well.
"We can get a 15-minute medium roast with six pounds," said Jolliff. "We have a lot better control and, at 5, it can walk the line."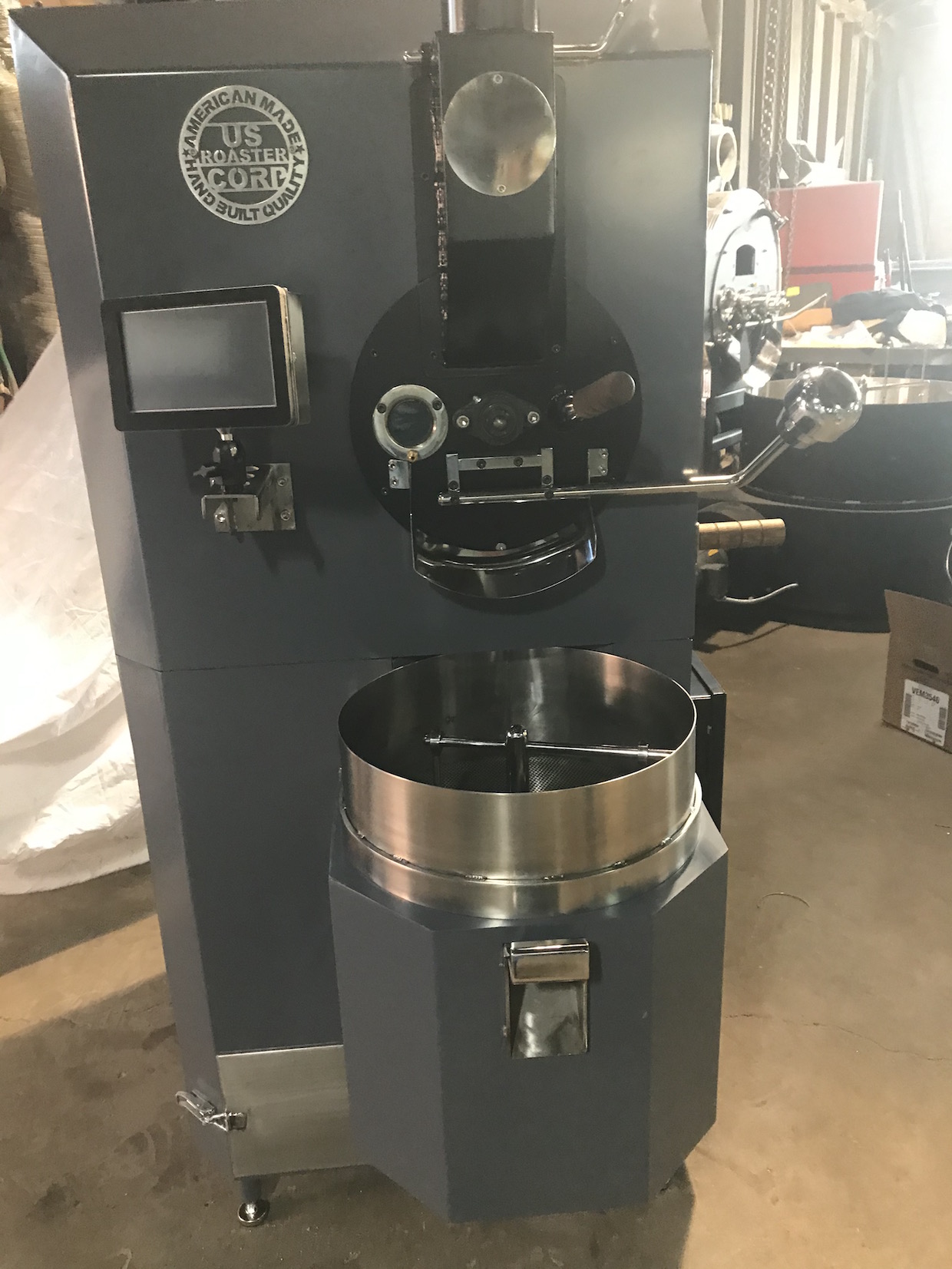 With its built-in automation features and its emphasis on recirculated heat, the F5 enters the USRC product line as the next size up from the Mini Rev machine released in 2017. Buyers of the F5 can also tap into the same green coffee and downloadable roast profile service offered to Mini Rev customers.
Machines continue to be built from scratch at the company's 120,000-square-foot factory in Oklahoma City — the largest coffee roaster plant in the United States, according to Jolliff. This now also includes the company's new four-bag 330 series machines, of which Jolliff said they have sold three so far.
"We see a lot of growth with the larger roasters," said Jolliff. "When we have sales moving well on the F5, we are looking at larger models, like an F22 next."
Revelation F5 machines are shipping now as US Roaster Corp is ramping up production of the new model to 3-5 units per week. Pricing on the F5 starts at $19,500.
Howard Bryman
Howard Bryman is the associate editor of Daily Coffee News by Roast Magazine. He is based in Portland, Oregon.