A new company in Arlington, Texas, is leaving no one out of the joy of freshly roasted and skillfully brewed specialty coffee, apart from those being temporarily kept out due pandemic-related capacity restrictions.
Inclusion Coffee opened its expansive coffee shop last month across the street from Arlington's downtown library and roughly one mile away from the UT Arlington campus, hoping to keep students and other locals fueled and focused in a productive, social and comfortable setting.
With roughly 4,700 square feet on the ground level and an additional 2,000-square-foot mezzanine designed for meetings, performances and community events, the space itself is ripe for inclusion. The COVID-19 pandemic, however, has put some of that activity on hold, as occupancy is currently reduced by 25%.
"We've changed so many things in order to promote caution and safety for our employees and patrons alike," Inclusion Coffee Owner Joshua Moore told Daily Coffee News. "For one, we require that all patrons sanitize their hands upon entry, as well as requiring that all employees wear masks while working. We also disinfect tables much more regularly whether they look dirty or not, and sanitize the register area between every customer."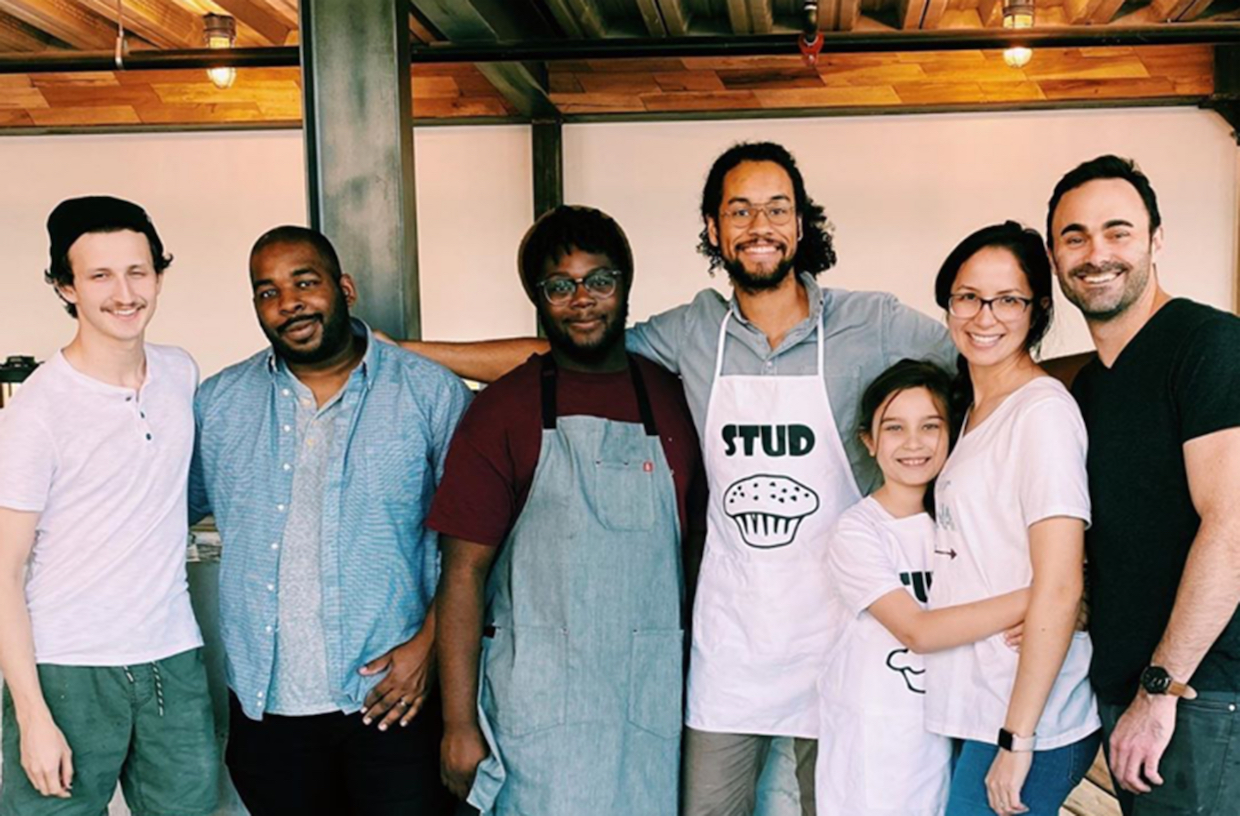 Even at three-quarters occupancy, more than 100 people can potentially spread out downstairs, while the occupancy upstairs has yet to be determined, according to Moore. That's plenty of room considering the nearby library is only open for drive-up service, school is mostly out for the year, and UT Arlington classes are occurring remotely.
Guests venturing inside the shop will encounter inlaid wood designs on the mezzanine, abundant natural light from 12-foot-tall windows, comfortable seating options, lush plant life and other stylish touches feeding the industrial/mid-century modern interior aesthetic. Moore and company, including some baristas, undertook as much of the roughly year-long buildout as they could do on their own.
"We poured the concrete, cut the metal, sawed the wood," said Moore. "If it didn't require a license, we did it."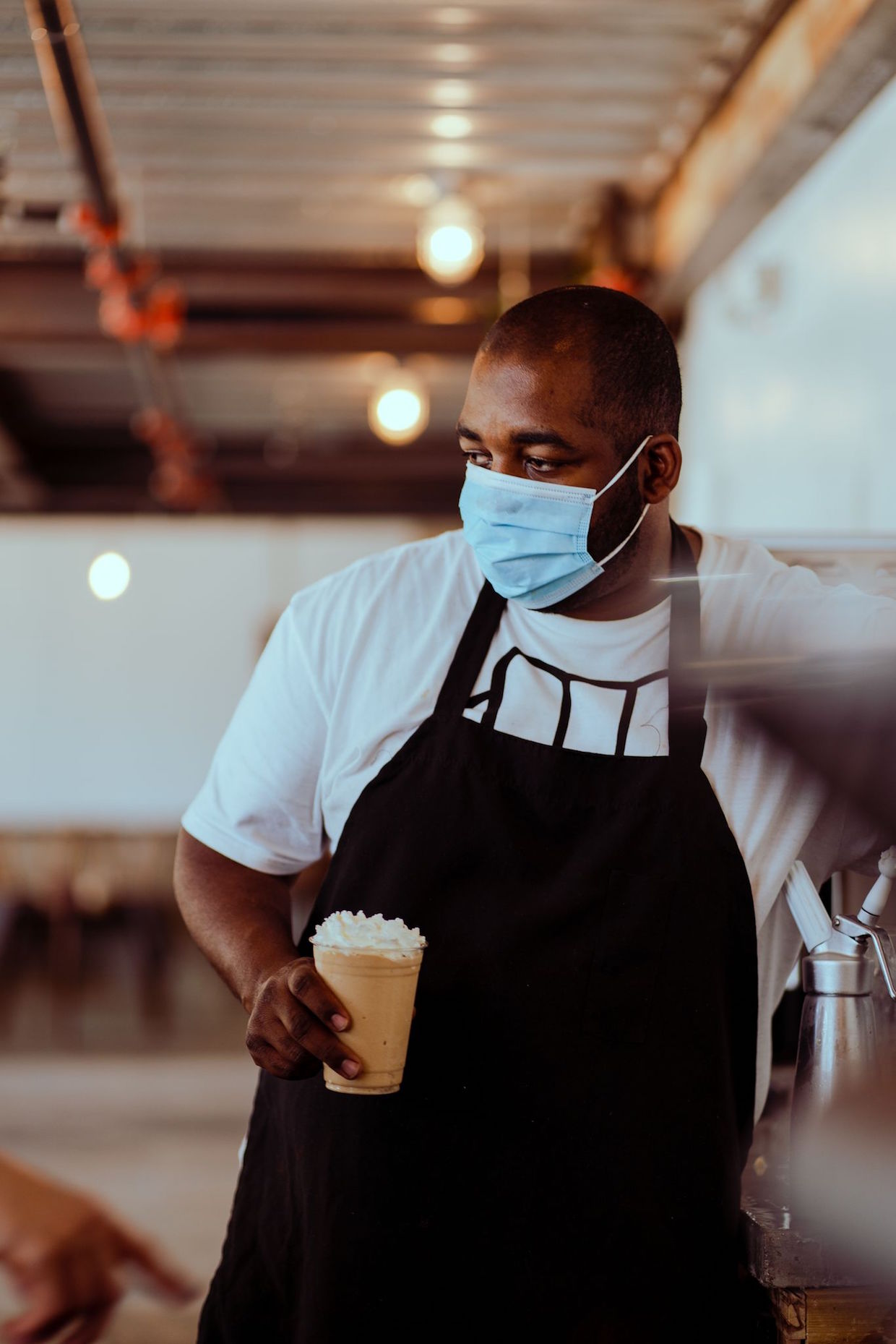 The plan is for Inclusion to eventually include its own roastery on site, though for now the roasting program is in a way even more inclusive. Moore splits production up using three other companies' equipment, including a Giesen drum roaster, a Loring and a Diedrich. Inclusion also partners with Buon Giorno Coffee — the company that trained Moore to roast — for some additional roasted coffees, and a multiroaster rotation of beans by an assortment of other local companies is also on offer.
Also on the menu is an item that grew out of the pandemic: a take on the kind of whipped, sugary instant coffee and milk drink that can be found throughout much of the world, but most recently has been popularized as Dalgona coffee, a name that references a Korean candy.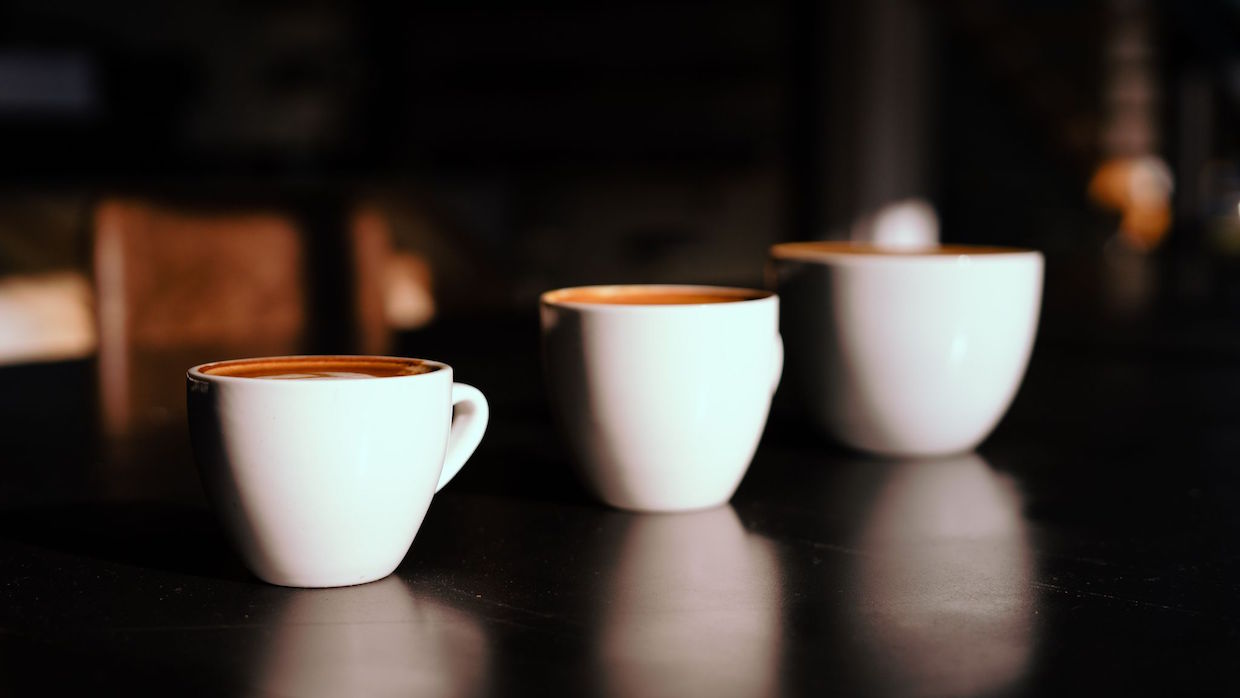 "We use all the traditional ingredients as well as our own espresso, and a few others ingredients that bring out all the sweet, smooth textures and flavors people are hoping for, but [are] having trouble replicating at home," Moore said. "We've figured out a way to simulate the same process and create the same affect and taste, while balancing the sweetness people look for with the instant coffee flavors."
Moore said that while the Inclusion crew may also have fun with melted vanilla ice cream lattes, they take equal pride in more traditional espresso and brewed coffee offerings alongside fresh food like their house-made hand pies.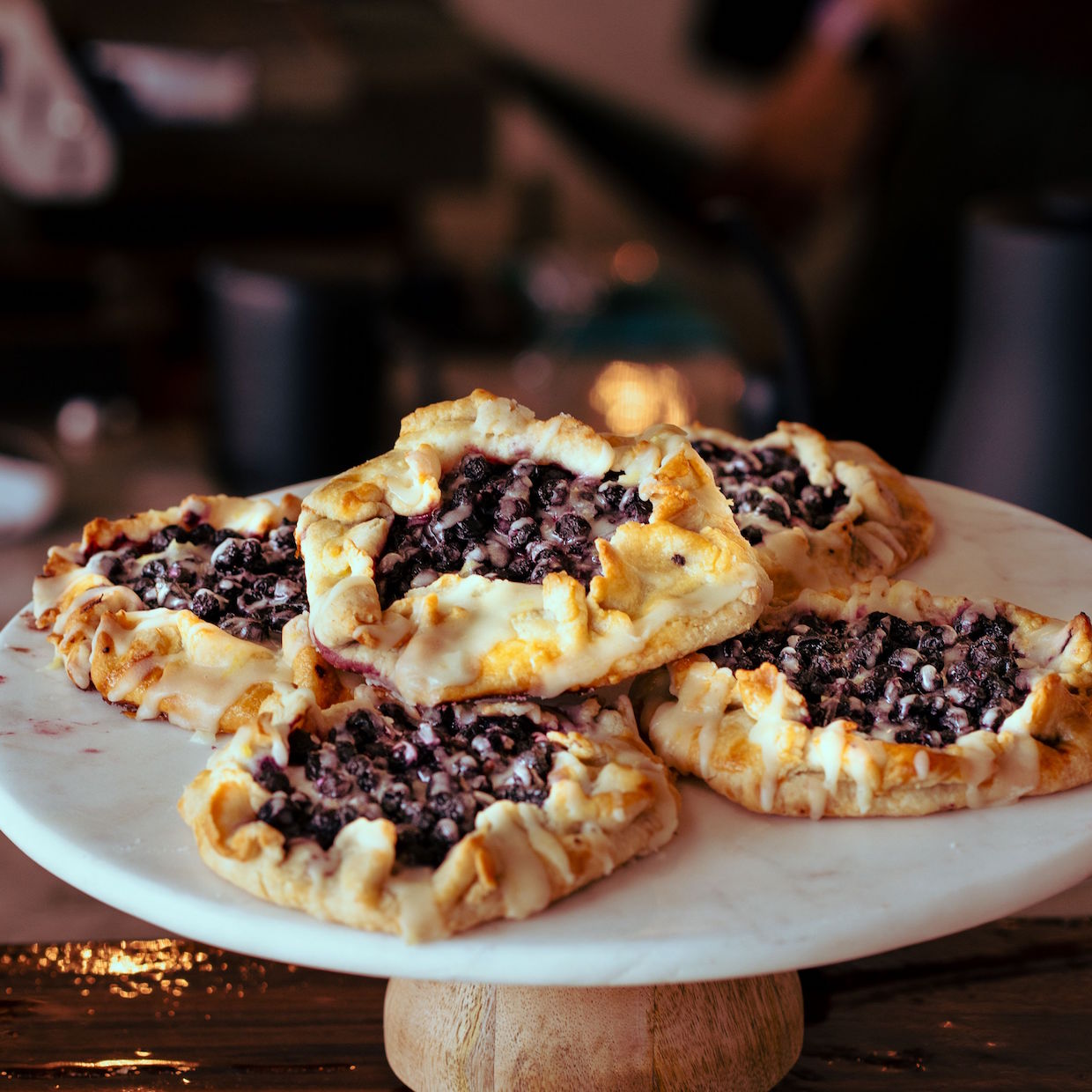 "Right now we are taking each day as it comes," said Moore. "My thoughts are 100% consumed with how to make the place we have rich with community and culture. We have lots of improvements to make, more mistakes to make, more things to fix, and so much more to our vision to accomplish. We are excited to see how people build community here."
Inclusion Coffee is now open at 101 E. Abram St., #101, in Arlington, Texas.
Howard Bryman
Howard Bryman is the associate editor of Daily Coffee News by Roast Magazine. He is based in Portland, Oregon.