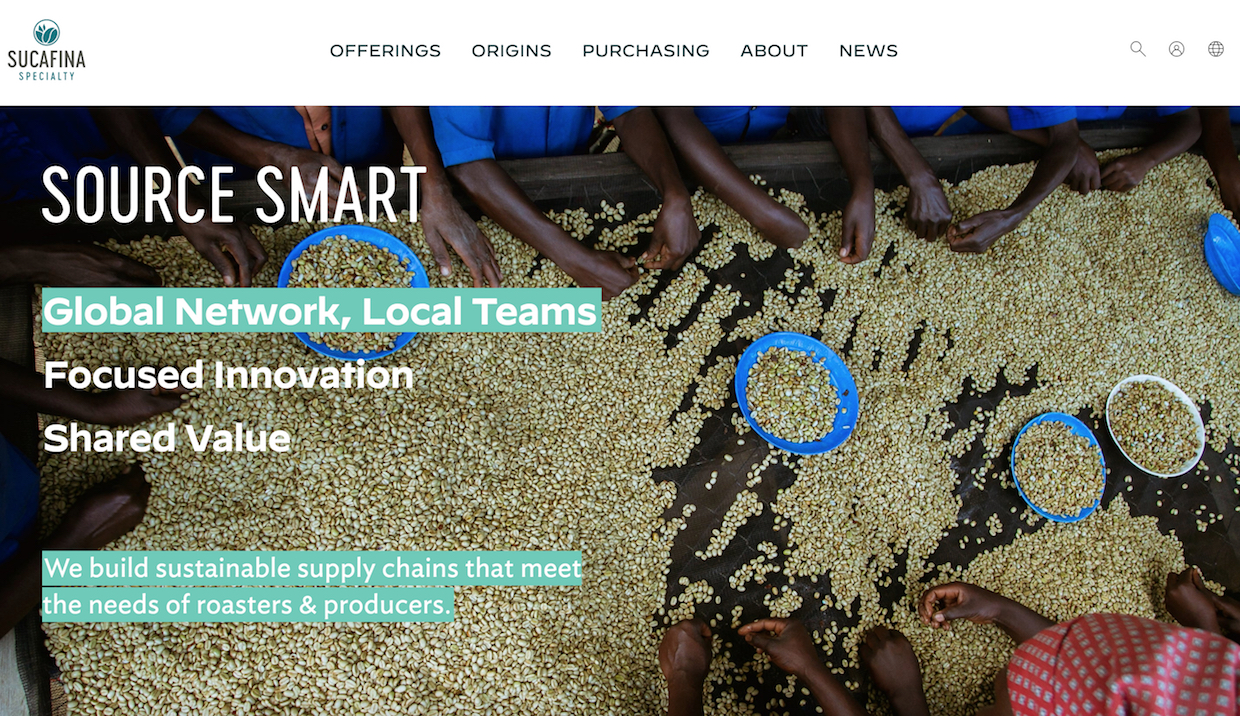 Geneva, Switzerland-based global green coffee trader Sucafina has brought its various coffee merchant brands under one new unified brand, Sucafina Specialty.
Previously, the Sucafina group encompassed 32Cup Specialty Coffee, based in Antwerp, Belgium; Australia-based MTC, which it acquired in 2018; and Sucafina North America. All three of those operations now fall under the Sucafina Specialty name, creating a unified front for the global coffee company, which has increasingly devoted itself to the specialty coffee market.
Sucafina Specialty, which remains family owned, can trace its origins back to the orange trade in Palestine beginning in 1905. Over the decades, the small company was involved in the trade of numerous commodities, including sugar, although it eventually focused exclusively on coffee. In recent years, as the company has focused more on the specialty coffee market and sustainability, the company says it has grown to 950 employees in 28 countries.
"Sucafina Specialty is simultaneously merging our resources and expanding our impact," Sucafina CEO Nicolas A. Tamari said in an announcement of the reimagined brand. "As a global specialty brand, we will improve efficiency, allowing us to offer better services and information to customers and suppliers alike."
With the new brand, Sucafina Specialty offers a new website designed to give customers in three primary regions — North America; Europe, Middle East, Africa; and Asia Pacific — a portal through which to place orders. Coffees from more than two-dozen countries of origin are presented as new arrivals, fresh crop, discounted, spot offerings or arriving soon. In addition to Geneva, Sucafina Specialty maintains trading operations in Seattle, New York, Antwerp, Beirut, Hong Kong and Sydney.
The website also reflects Sucafina Specialty's commitment to new technology and digitization in its supply stream. The company says it is embracing emerging efforts within the specialty coffee sector towards traceability and transparency.
"For us, specialty is an approach to live by," said Sucafina Specialty European Managing Director Cory Bush. "Our rebrand highlights how important specialty is to who we are as a company. Specialty coffee — and Sucafina Specialty — add meaningful value that resonates throughout the supply chain."
[A previous version of this story incorrectly stated that Nicolas A. Tamari is the CEO of Sucafina Specialty. Tamari is the CEO of Sucafina.]
Nick Brown
Nick Brown is the editor of Daily Coffee News by Roast Magazine.