Between a sleepy underworld and zippy, caffeinated paradise, there is Perkatory Coffee Roasters, a creepy-kitsch skate punk coffee company whose second location just kick-flipped open in Southington, Connecticut.
The new bar expands upon the retail front that started with the company's Middletown flagship coffeehouse, opened by owners Johanna and Joey Perazella one year ago. Coffees for both locations are roasted there with a white Diedrich IR-12 emblazoned with the company's coffee-loving Reaper logo.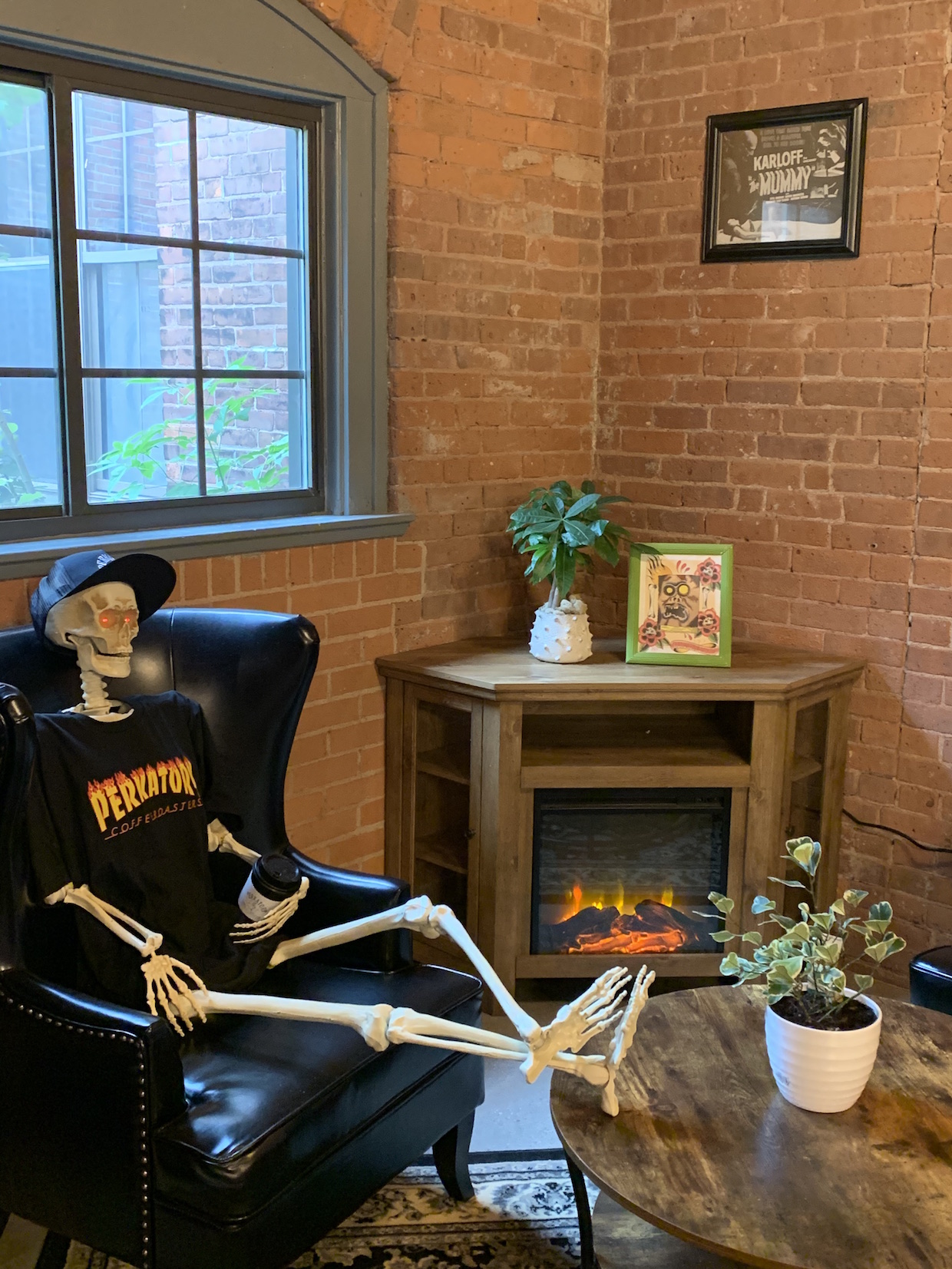 "My wife and I both grew up skateboarding and listening to punk rock," Joey Perazella told Daily Coffee News. "We felt a different vibe in cafes located in California, and felt Connecticut didn't have anything with that vibe — just a place to relax, let loose, have fun, and enjoy some great drinks with friends and family."
Perkatory established that vibe in its first shop with an interior design featuring wood paneling, high ceilings, concrete floors and various appearances of its playful mascot-centered logo that's easy to riff upon, like so many other fun punk rock emblems. In most cases, the Perkatory Reaper dons sunglasses and holds one bony hand in the shaka sign with a steamy cup of joe in the other.
"Johanna and I try to have as much fun as we can in everything that we do because life is so short," said Perazella. "Why spend it drinking bad coffee?"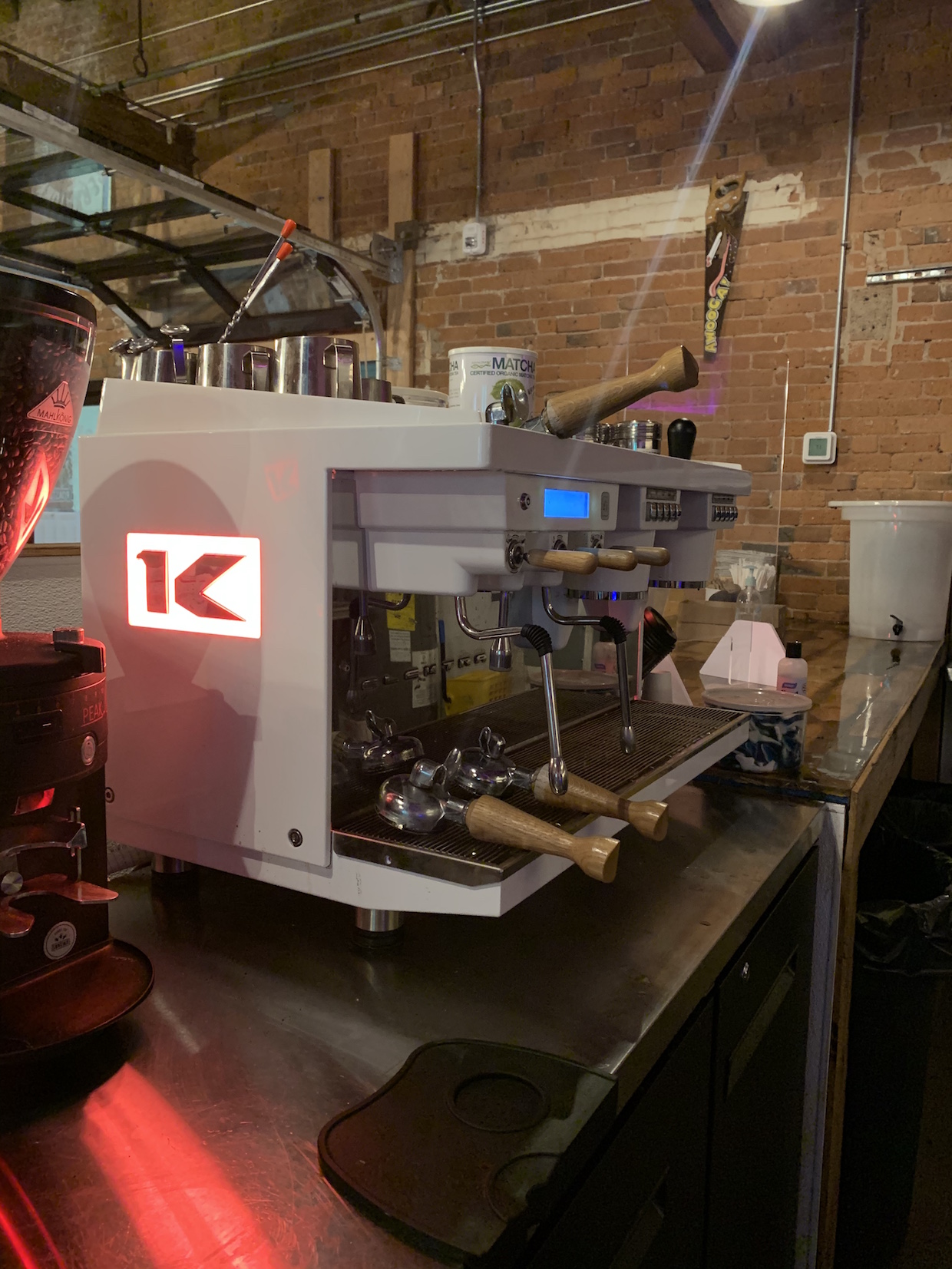 That sentiment takes on new weight in the era of the COVID-19 pandemic, which slowed the opening of the Southington location. The 1,000-square-foot shop opened in early May, a modest two months behind schedule.
"When COVID first became a big issue in the U.S., our Southington location was in the middle of construction," said Perazella. "We decided to keep moving forward with construction until the state told us we had to stop, which luckily never happened."
Inside a former factory building dating back to the 1880s, Perkatory Southington features brick walls everywhere, while echoing the first shop's concrete floors, high ceilings custom wood surfaces. Corrugated metal on the front of the bar and color-shifting lights under the under and along the back wall maintain a sort of rock-club liveliness while an electric fireplace in one corner ties it all together, according to Perazella.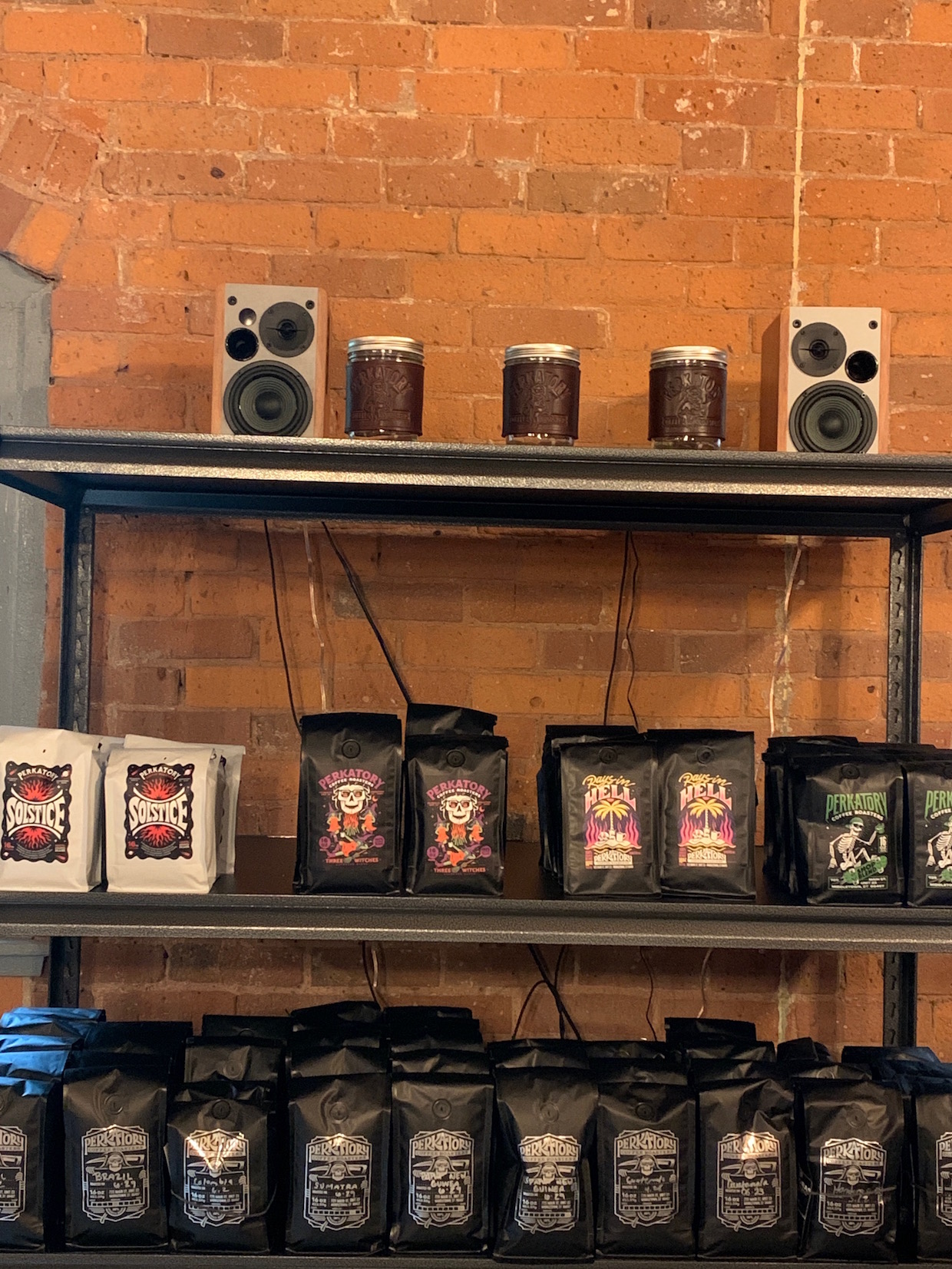 "We will definitely be adding skate and punk culture to the cafe, but it will be done a little bit nicer I think," said Perazella. "The longer we are there, the more 'lived in' it will begin to feel as we add more artwork, plants, and decorations."
In the meantime, the Perkatory team has been implementing new operational protocols related to COVID-19, which may have slowed but not altogether stalled the retail side of the business.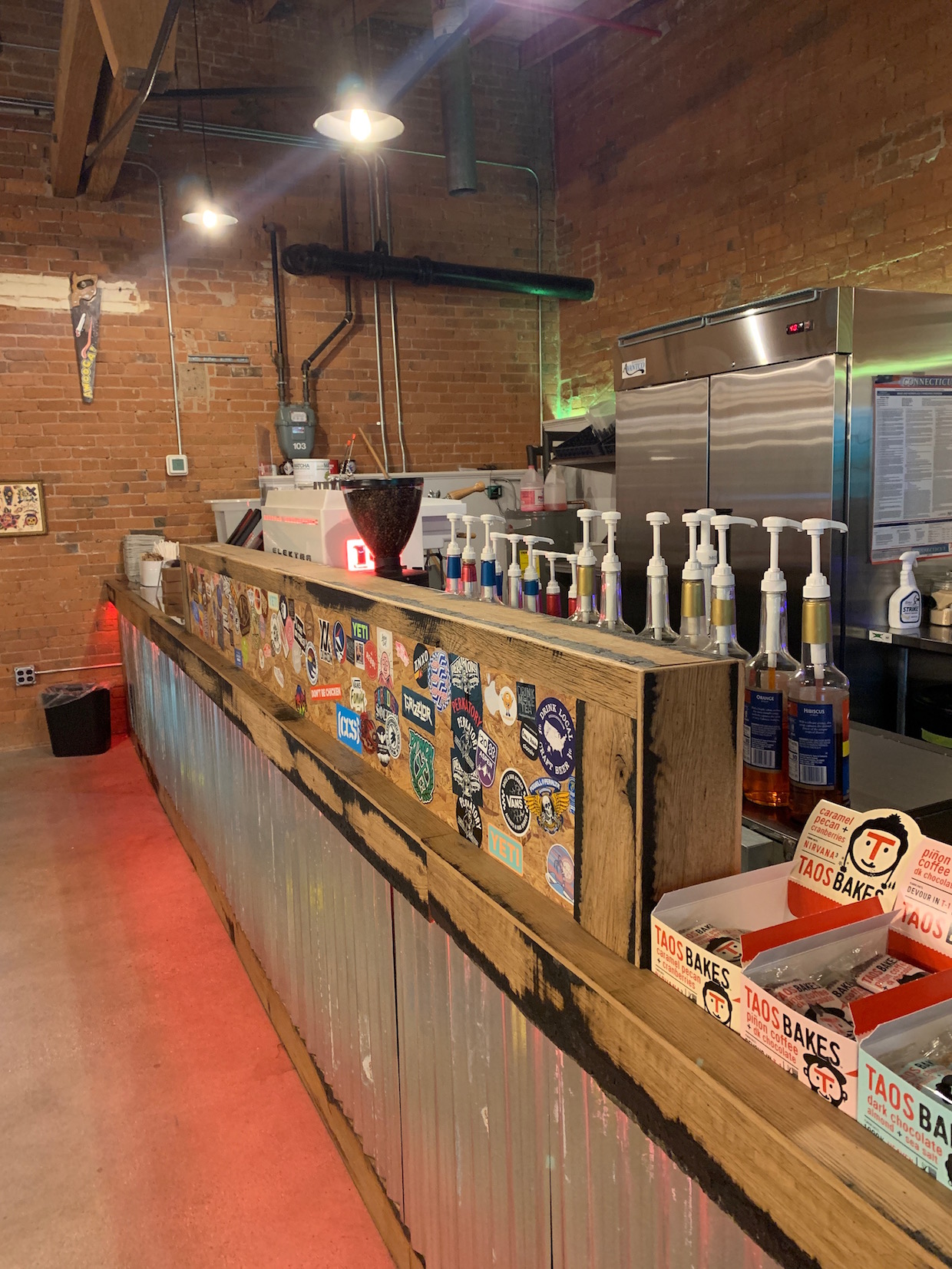 "Sales have been coming back day after day," said Perazella. "Now that Southington is open, it is a whole new approach [that] we had to make, to open and gain sales. It was far more difficult to do that during this time. However, we feel that we are being safe and have been advertising in a way that customers are still comfortable coming to our locations to get their coffee fix. The fact that we are able to be open and not lose money is an extra vote of confidence that we will be okay and make it through this."
Perkatory Coffee Roasters' second location is now open at 168 Center St., Suite 108, in Southington, Connecticut.
Howard Bryman
Howard Bryman is the associate editor of Daily Coffee News by Roast Magazine. He is based in Portland, Oregon.