Wandering no more, Nearby Coffee Co. has settled into its first brick-and-mortar coffee shop and roastery in Pflugerville, Texas, next to Austin.
Until now, Nearby had been serving the Austin area through its mobile coffee trucks and pop-up coffee stands, both of which are still active.
Founded as Wanderlust Coffee in 2014, the company rebranded into Nearby Coffee two years ago, determined to be present at a moment's notice wherever great coffee is needed.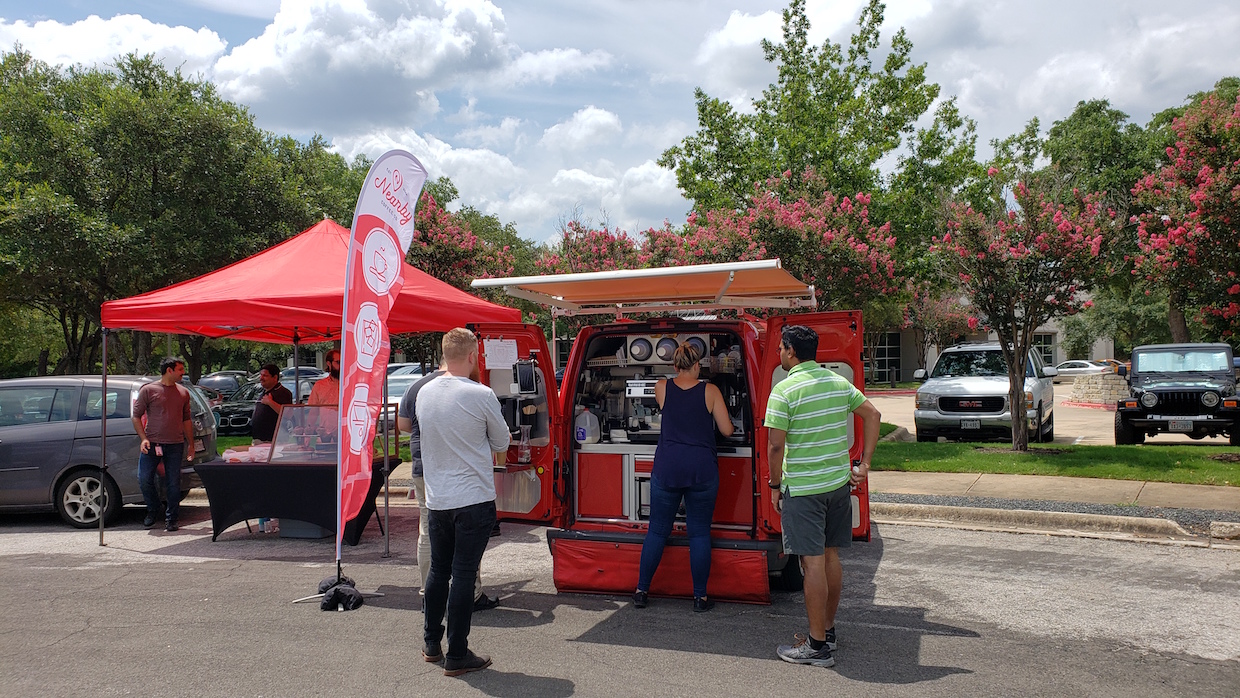 "We wanted to maximize the potential for experiencing delicious coffee and great service by offering services that are always nearby," Nearby Coffee Owner Maggie Porcher told Daily Coffee News. "Whether outside at a wedding in Austin's hill country, [in a] top floor office downtown or backyard private party, we realized our specialty was bringing excellent coffee literally anywhere in the Austin area. Our new brick and mortar allows us to finally have a permanent spot for our customers to find us, and we can now ship our roasted coffee anywhere in the U.S."
The small, clean space through which customers can now meander is bright with white and walnut surfaces, offering one tucked-away booth plus seating for about six more at different tables. Stools and picnic tables are also available for relaxing outside the shop.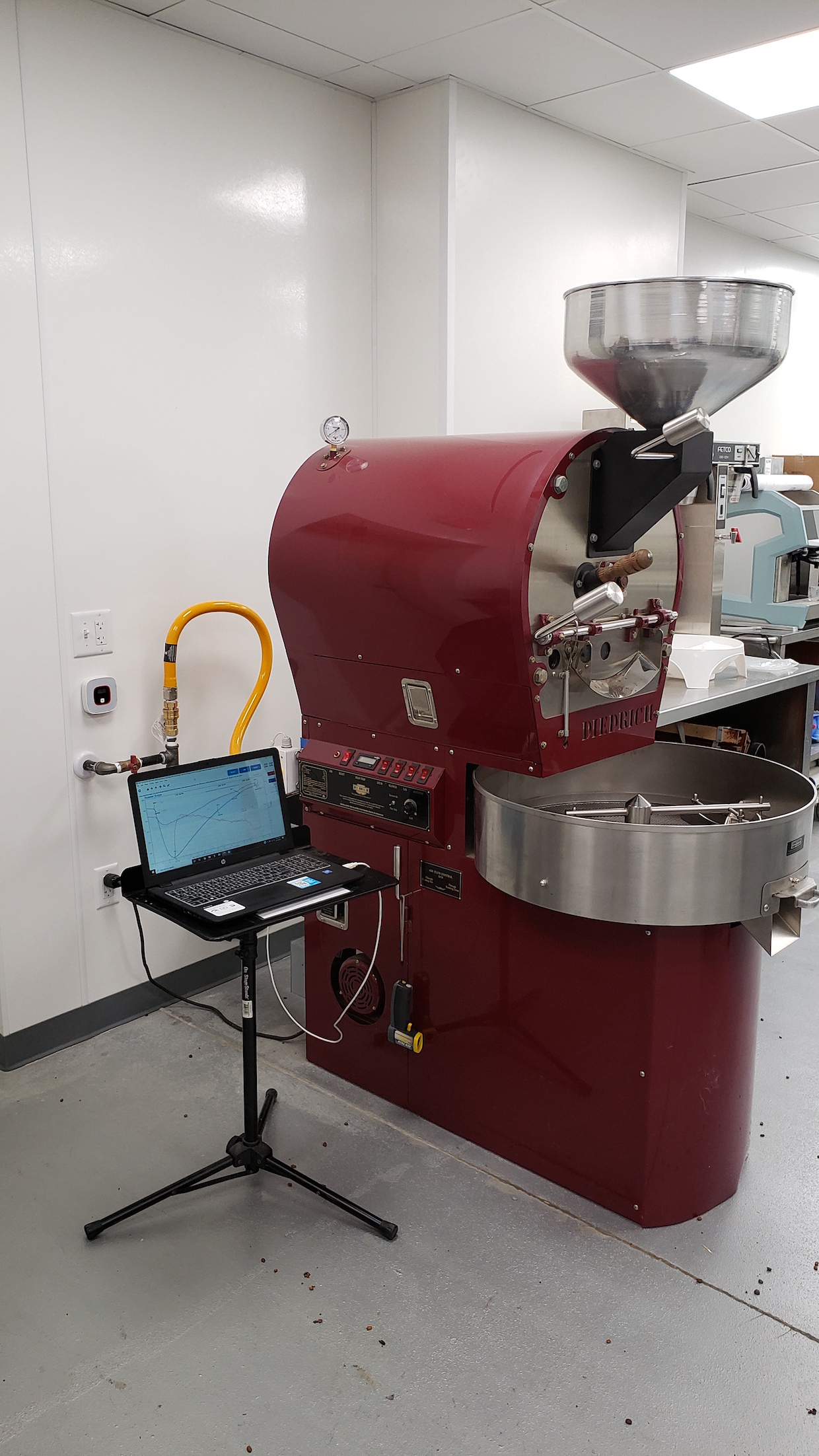 Through a glass wall in the cafe, guests can peer into the Nearby cupping room, where a large TV screen provides a live feed from the roastery, where production occurs on the company's Diedrich IR12. Other windows around the shop provide views into the green storage room as well as the mobile truck's parking spot.
"Even though the shop is small and separate, customers really get a window into every space of our facility, except our mezzanine office," said Porcher. "We wanted them to be able to see all of what we're doing and working on, to get a strong feel for our business and what we're about."
Developing the roasting operation has been a major turning point for the company during the COVID-19 pandemic. Aside from its regular truck route, Nearby previously relied largely on serving offices, meetings, parties and other events.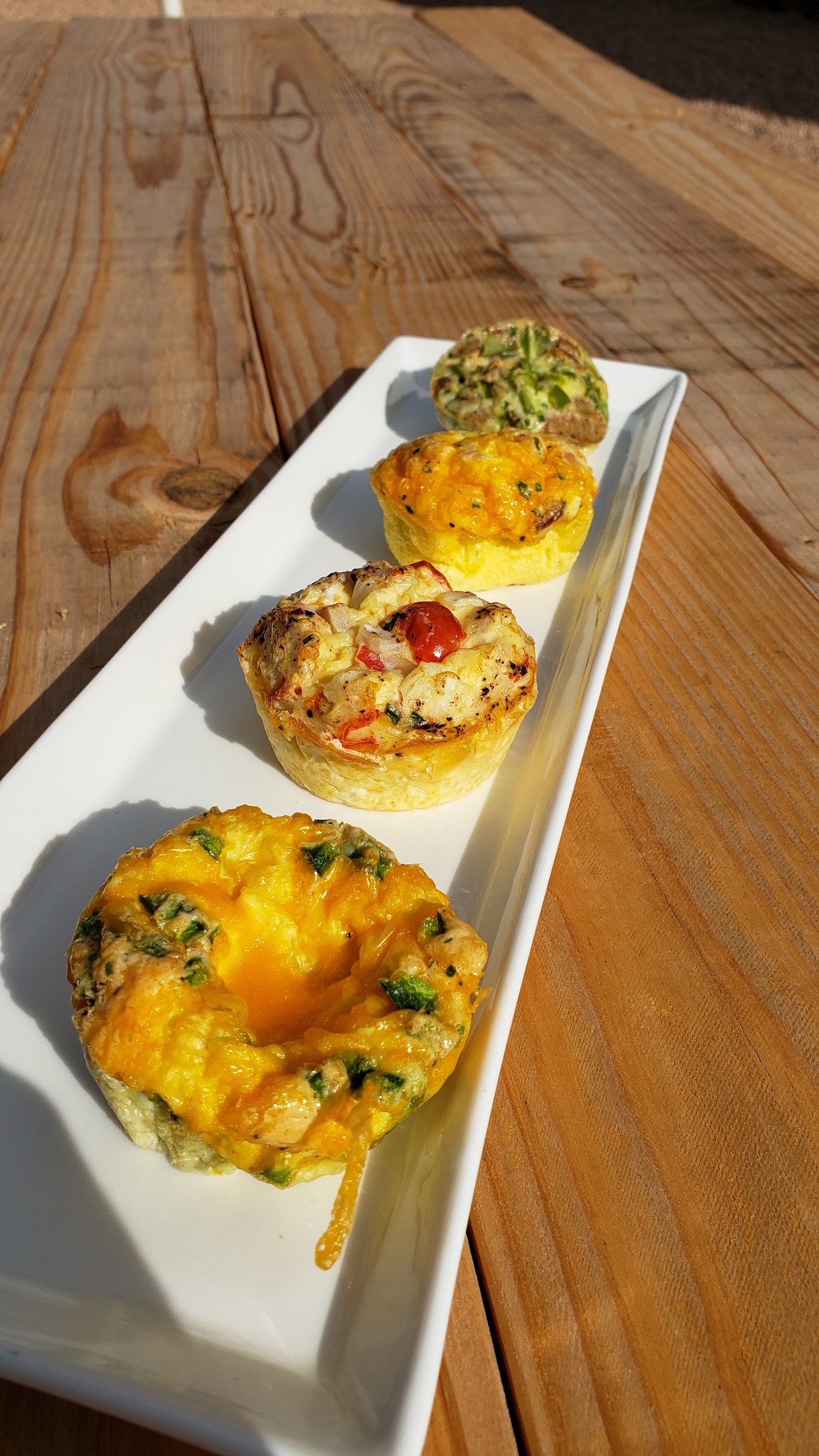 "Then suddenly the offices were emptied, large gatherings were canceled and there are no big events," said Porcher. "We continuously tried to get creative. We ran a fairly successful t-shirt campaign and developed contactless neighborhood delivery routes. It still does not come close to the type of income we were making running on all pre-COVID cylinders. Opening the roastery and coffee shop have helped, but we still have a long way to grow."
While the truck is still rolling and Nearby's pop-up services are still available, the business is now also building a following among its neighbors in Pflugerville.
"It feels difficult to plan beyond that, as we do not really know where this pandemic or 'new normal' our country is facing will lead us," said Porcher. "We have the benefit of always having been adaptable and flexible, but this is still just a really hard time for most business owners. Still, we have an excellent community who is excited to have us nearby, and we are excited to see where that takes us."
Nearby Coffee is open now at 16921 Joe Barbee Dr, Unit B in Pflugerville.
Howard Bryman
Howard Bryman is the associate editor of Daily Coffee News by Roast Magazine. He is based in Portland, Oregon.