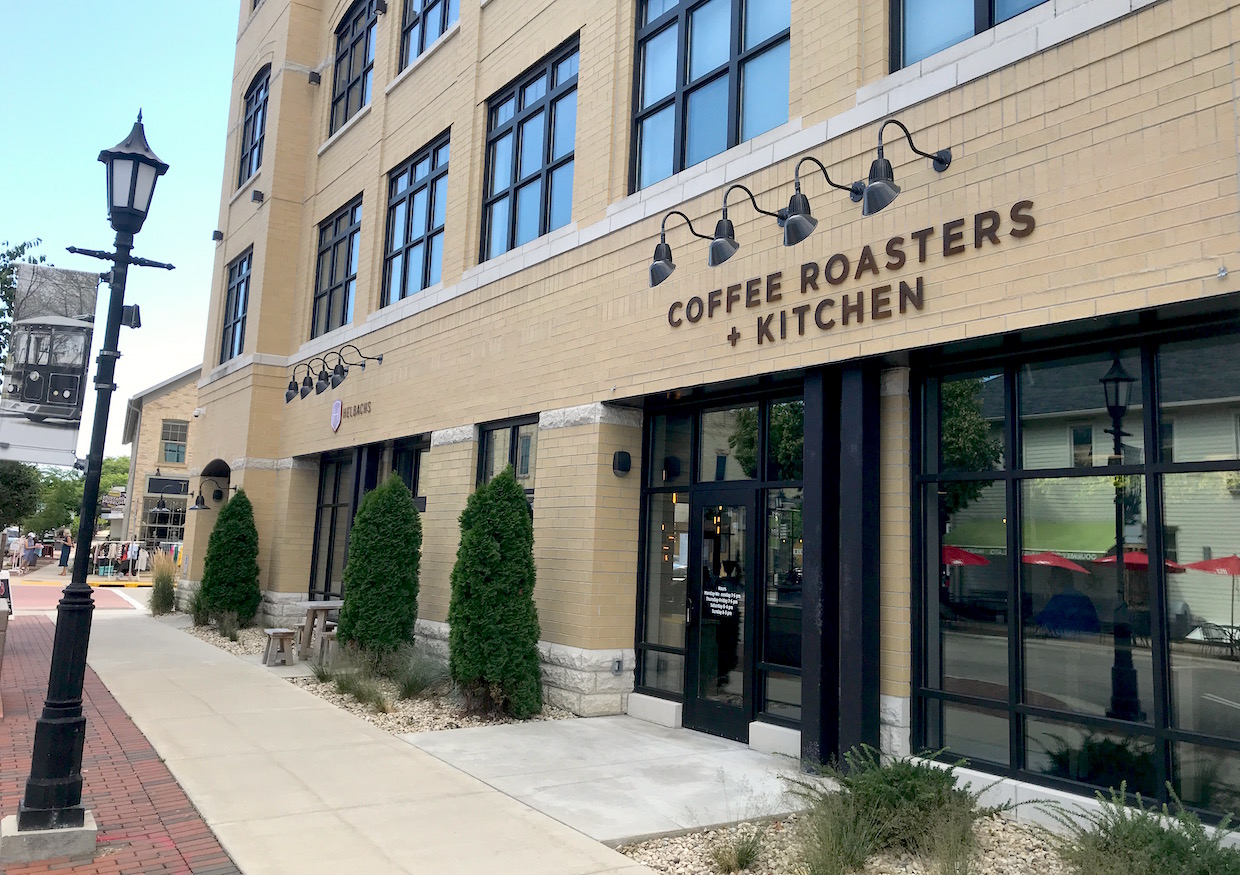 The Wisconsin coffee roasting and retail company that has been hellbent on defying a local mask ordinance amidst the COVID-19 pandemic, Helbachs Coffee Roasters has announced it is closing its flagship location.
In an Instagram post yesterday, the suburban Madison company said that it has lost its lease "due to the enforcement actions, negative public statements, and continued vindictive and hostile behavior towards Helbachs Coffee taken by Public Health Madison & Dane County."
The company, whose original Madison retail location closed in June, said that its Middleton roastery cafe will be closing at the end of this month.
Helbachs has drawn national attention since July, when a photo of a sign on the roastery cafe's front door stated that the location was a "mask free zone" and asked patrons to remove masks before entering.
That sign appeared on the same day a Dane County-wide emergency ordinance requiring face coverings at businesses took effect. In subsequent weeks, county documents show, local public health officials intervened at the Middleton cafe, issuing warnings and multiple citations to the business for disobeying the ordinance.
Helbachs subsequently launched a Gofundme campaign named the "Freedom Fund" for legal expenses that has, as of this writing, raised more than $14,000. Earlier this month, the Madison and Dane County Public Health Department signaled its intention to revoke the company's food and drink license, scheduling a public hearing for Aug. 25.
That hearing has been stayed as city and county officials await the outcome of a civil lawsuit filed against them by Helbachs that alleges targeted harassment and infringement on U.S. Constitutional 1st amendment rights. That lawsuit has moved on to federal court.
"This case concerns action by the City of Madison and Dane County targeting a business in retaliation for engaging in political speech against the actions of the City and County," the Helbachs lawsuit states. "The business, while still complying with the plain language of the County's Emergency Order, placed a sign in their window which stated 'Mask Free Zone' as a way to demonstrate their objections to this government policy."
As of this writing, there were more than 5.5 million confirmed COVID-19 cases in the U.S., with more than 174,000 deaths. There have been 4,955 confirmed cased in Dane County, resulting in 39 confirmed deaths.
Just yesterday, the county's public health department said the average number of daily cases has dropped by more than half since the face covering ordinance took effect in mid July.
Nick Brown
Nick Brown is the editor of Daily Coffee News by Roast Magazine.