A couple blocks in from the rolling waves of Harbor Cove in Gloucester, Massachusetts, Fiona is hard at work, warming the kitchen and darkening the beans at the first retail location of Breakwater Roasters.
Fiona is the company's bright orange Diedrich IR5 roaster that turns out fresh roasted coffees that have been brewed at the new shop since opening in July.
The main customer area offers a homey interior constructed with a variety of recycled materials, such as a salvaged multi-pane window separating two tables, an old wooden door surfacing the front of the counter, and glass milk bottles repurposed into hanging light treatments.
"The cafe is a warm, open, inviting space that utilizes natural wood, plant life, and earth tones," Breakwater General Manager Tom Martin told Daily Coffee News. "It all fits together."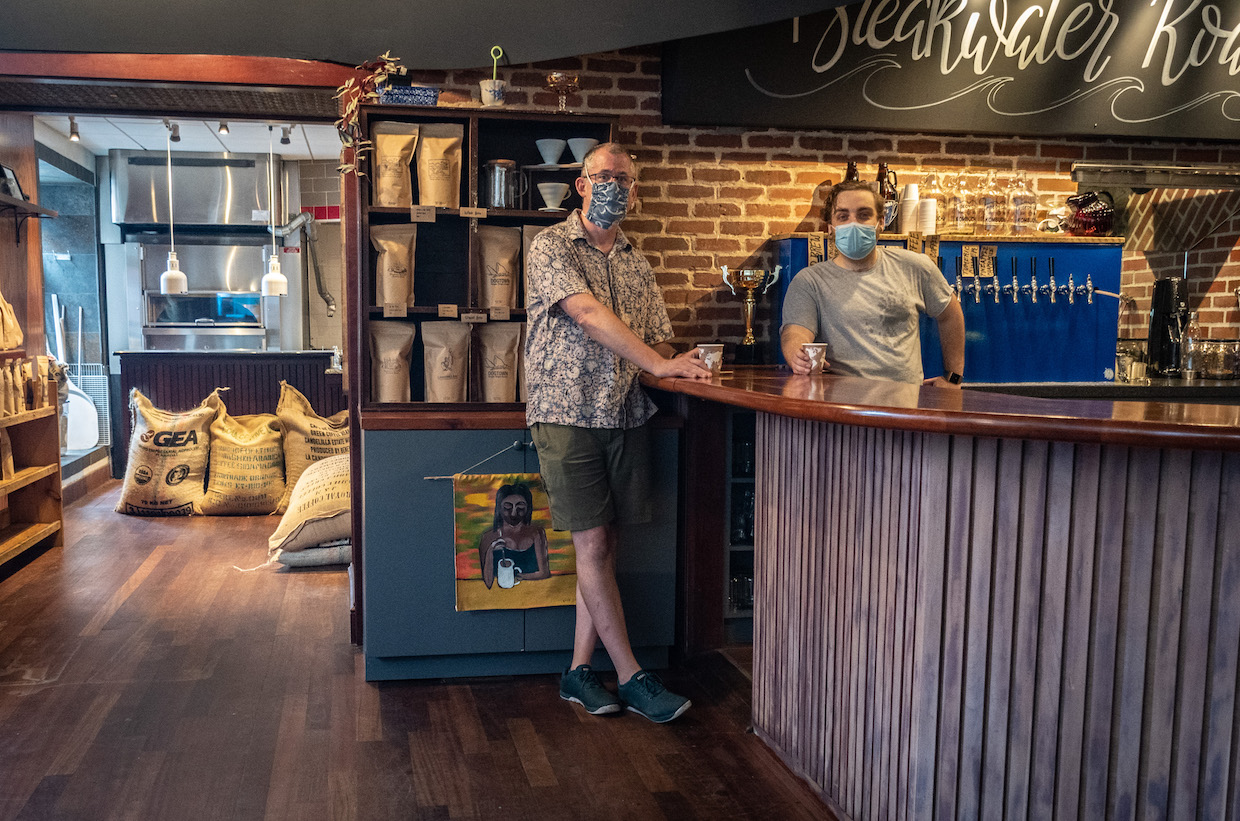 Martin pitches in on the Diedrich for a roasting program primarily helmed by head roaster Eoin Vincent, who sources green coffees imported by Royal New York and takes inspiration from the other culinary activities in the commercial kitchen.
"Coffee is like the other cooking process that we surround ourselves with," Vincent, a self-proclaimed student of Scott Rao's roasting methods, told DCN. "Quality ingredients, a great recipe, and nurturing the cooking process creates a great tasting product. Our approach to crafting coffee is taking our time, making it repeatable, and enjoying the process."
As part of the Serenitee Restaurant Group, Breakwater initially roasted coffees to supply the multiple restaurants within the family of establishments around Massachusetts. Recently the coffee operation expanded into sales at local farmer's markets and through local grocery stores prior to opening the Breakwater Roasters cafe.
Martin said that while COVID-19 required new safety protocols for all of Serenitee's restaurants, it also added some urgency to the coffee shop opening.
"A significant impact came from the farmer's markets going to virtual farmer's markets," said Martin. "This created a barrier between our coffees' smells and tastes for new customers and the ability to get our coffee to existing fans. The cafe was sped up to help support [during] this gap in getting our quality cups of coffee and beans to the community."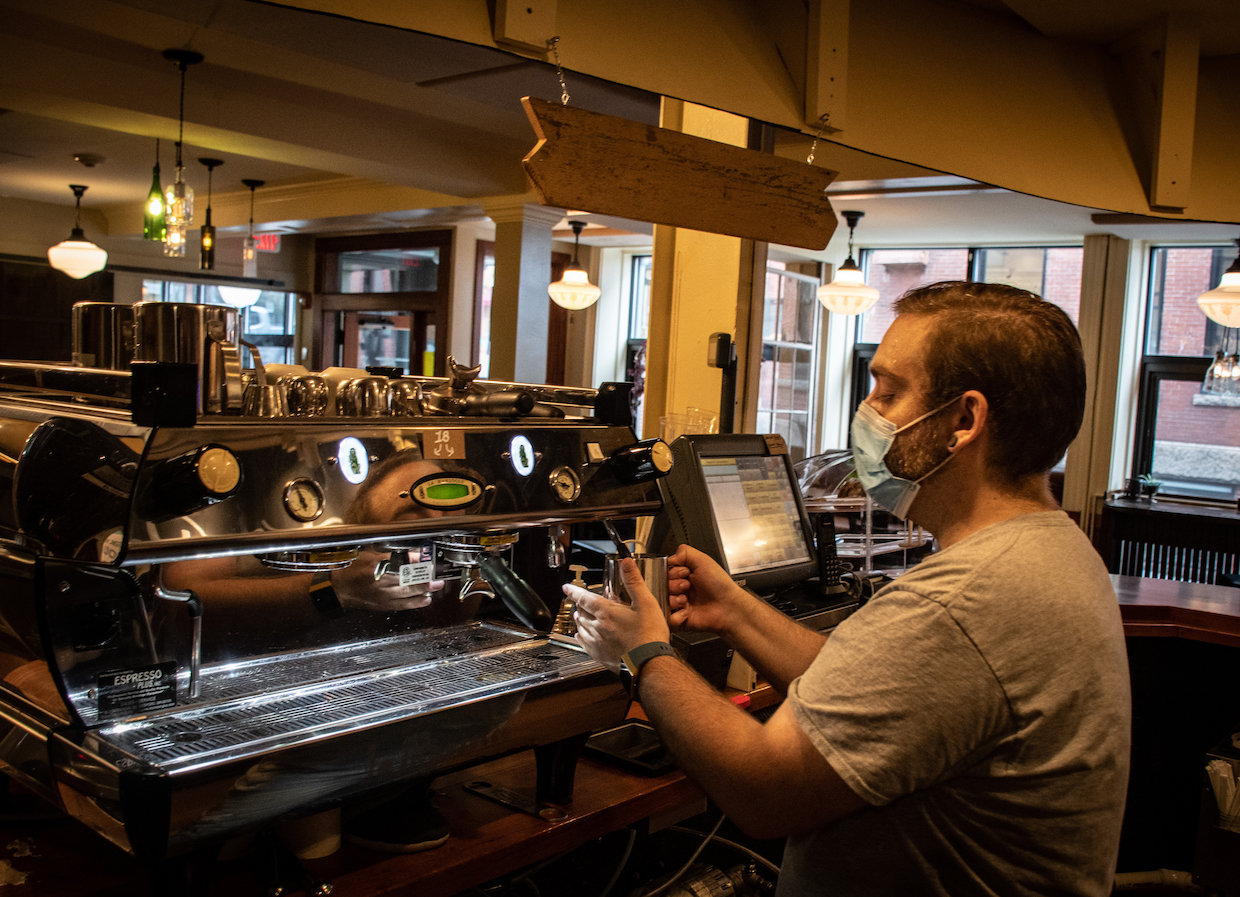 This month the cafe will be joined by Taj, another member of the Serenitee group and the first Indian restaurant in Gloucester, according to the company. Taj will share space with the cafe, operating in the evenings after the coffeehouse has closed for the day.
"Eventually, we plan to have to-go sandwiches and other food offerings inspired by the Taj menu, as well as cold brews or lattes that incorporate the unique spices found in Indian cooking," said Martin.
Breakwater Roasters is open now at 3 Duncan Street in Gloucester.
Howard Bryman
Howard Bryman is the associate editor of Daily Coffee News by Roast Magazine. He is based in Portland, Oregon.