Customer loyalty is critical to the life of any consumer-oriented business. A dramatic case in point is Goshen Coffee, which was founded in the southern Illinois city of Edwardsville in 2002 and then entirely bought by loyal customer Jay Beard when its original owners were planning to shut it down.
Now the almost 20-year-old company is poised to further grow its customer base with the opening of its first coffee shop in Edwardsville, in the far eastern St. Louis metro region.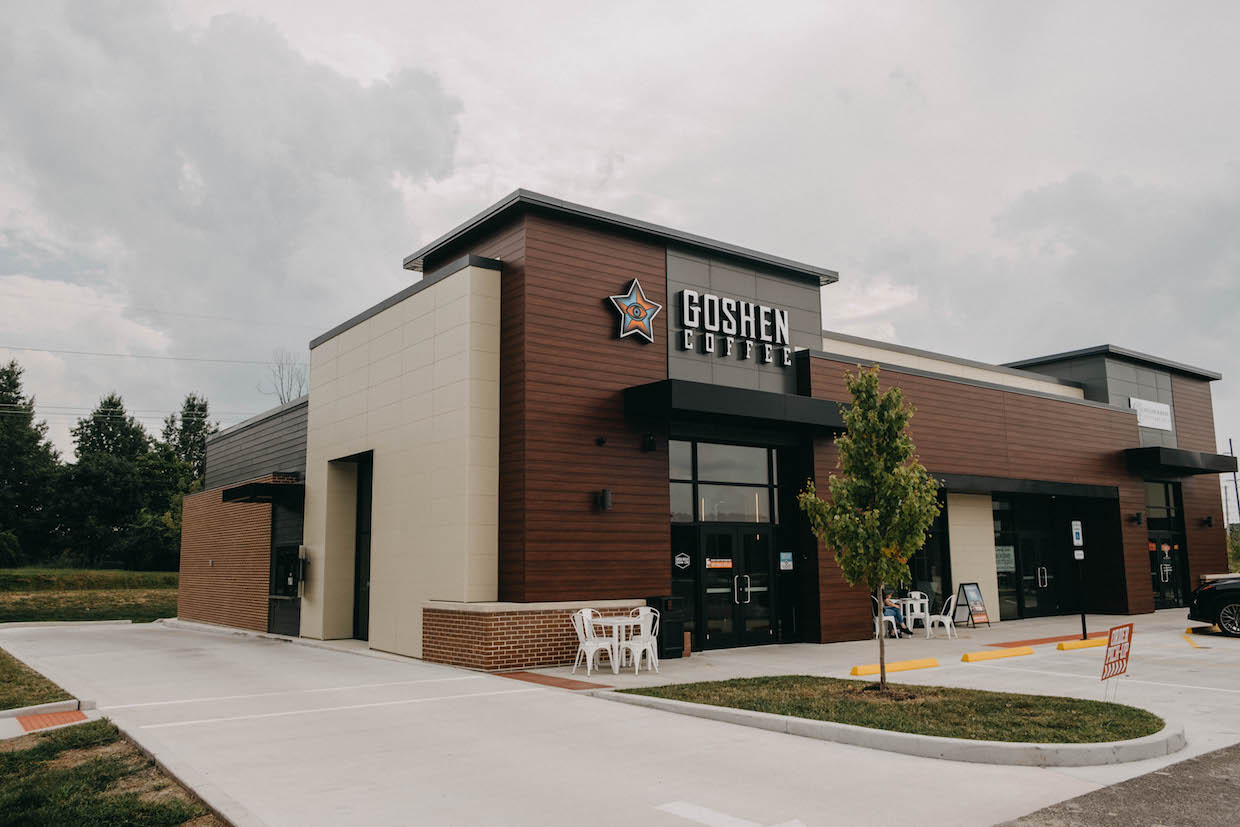 "I used to drink Goshen coffee every morning, and in 2011 [the Goshen founder] was getting ready to move out of the area and was just going to stop roasting and move on," Beard told Daily Coffee News. "I loved the coffee so much I bought the company, so I could continue to drink the coffee every morning, because it was that good."
The company's original packaging in the early 2000s, including plain black bags and lifeless white stickers, didn't necessarily reflect the quality of the coffee, said Beard. Today, the company's eye-catching design centers on a "Rosie the Riveter"-esque character played by Canadian model Ann-Sophie Moisan, with whom the company has worked for almost eight years.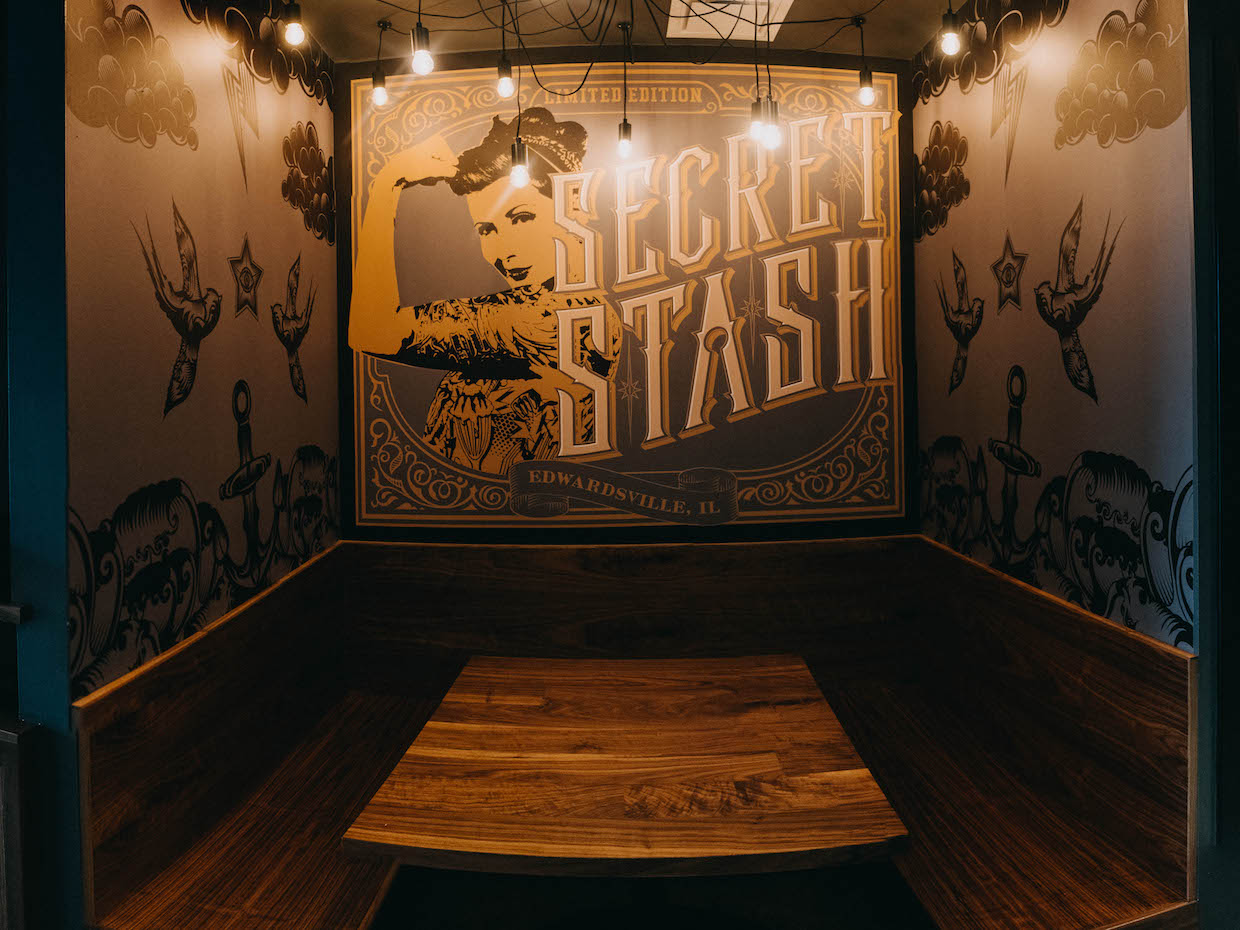 "I wanted branding that spoke to empowerment, and was bold yet soft," said Beard. "I completely rebranded Goshen Coffee so it would attract the audience that it deserved. I grew the company to four times its size within about three years, and now we do close to $1 million in sales each year."
That success is now reflected in the colorful interior of the company's 1,250-square-foot cafe, designed by Beard's business partner and wife Julie Beard.
The bar is equipped with sleek Modbar counter-mounted equipment for espresso, steam and a pourover station, all paired with Mahlkönig grinders. It forms a low profile that someday, after the COVID-19 pandemic has abated to safe levels, will allow for greater connections between baristas and customers.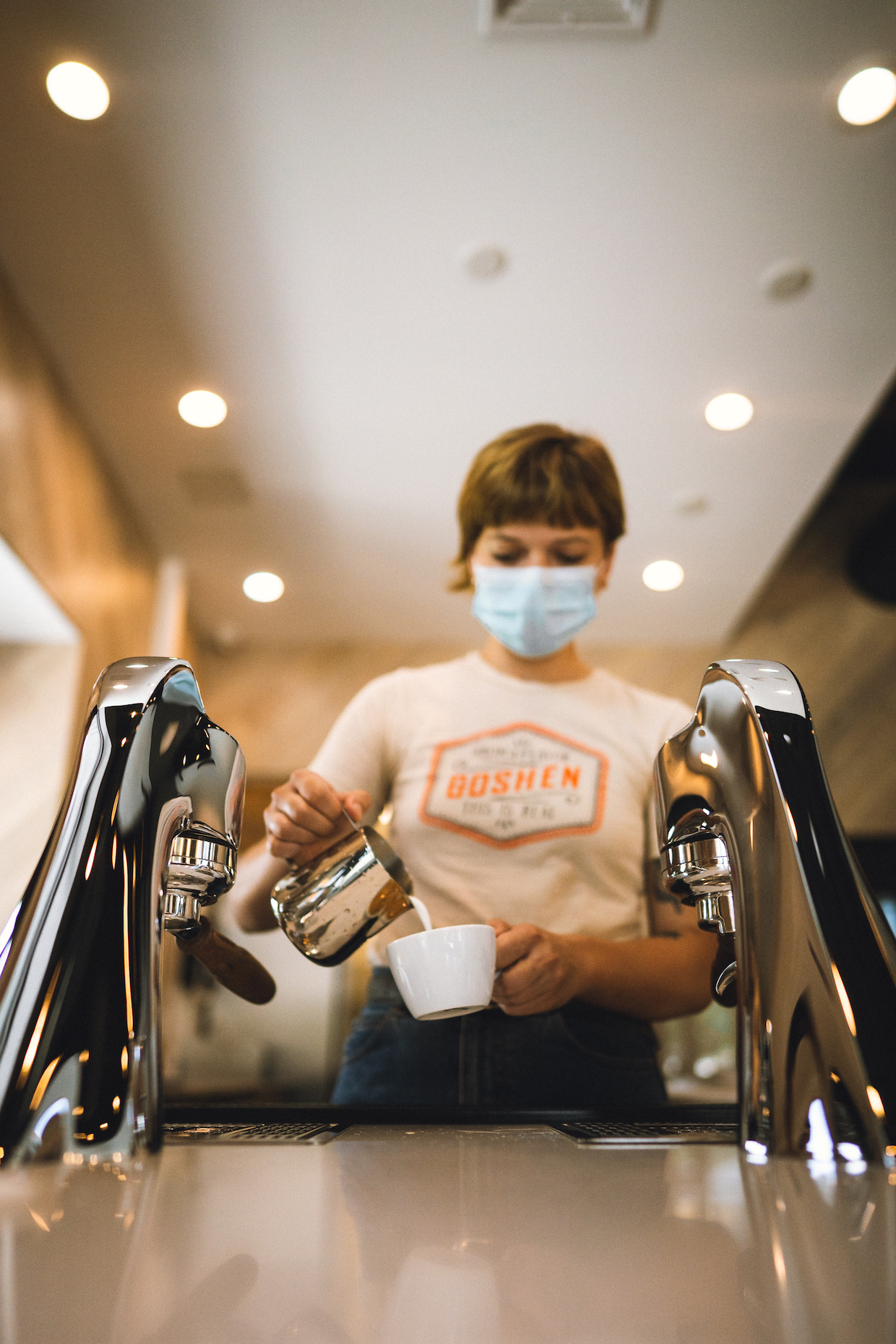 "As beautiful as the interior turned out, unfortunately we have still not allowed customers in," said Beard. "For the safety of our employees and customers we decided to stick to online orders that you pick up outside the front doors, and we have a drive-through."
Murals and branding burst from the walls thanks to artwork by an artist known by Beard as Chalk Art Joey. A cozy booth is wrapped in a design based on Secret Stash, the independent branding Goshen gives its seasonal microlot offerings as roasted by head roaster Carl Bringenberg.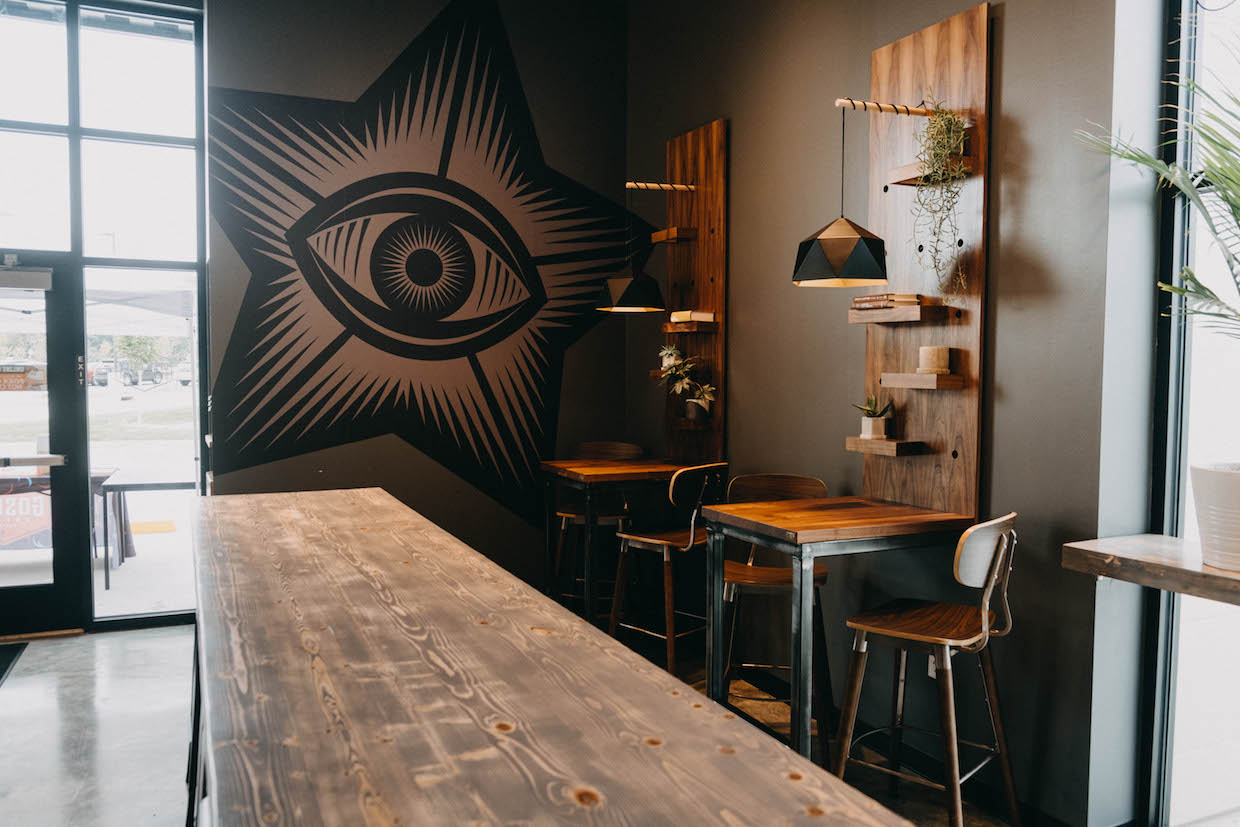 Said Beard, "The previous owner had a custom air roaster built, and it is the same machine we roast on today."
Goshen's wholesale business has taken a hit during the pandemic, with many of its restaurant and office customers shut down for several months now. An uptick in online sales and larger orders from grocery store partners has helped soften that blow, and the warm reception to the new shop has helped to provide another lifeline.
"We beat all projections for our first month," said Beard. "The response to the drive-through and our outdoor seating area has been insane."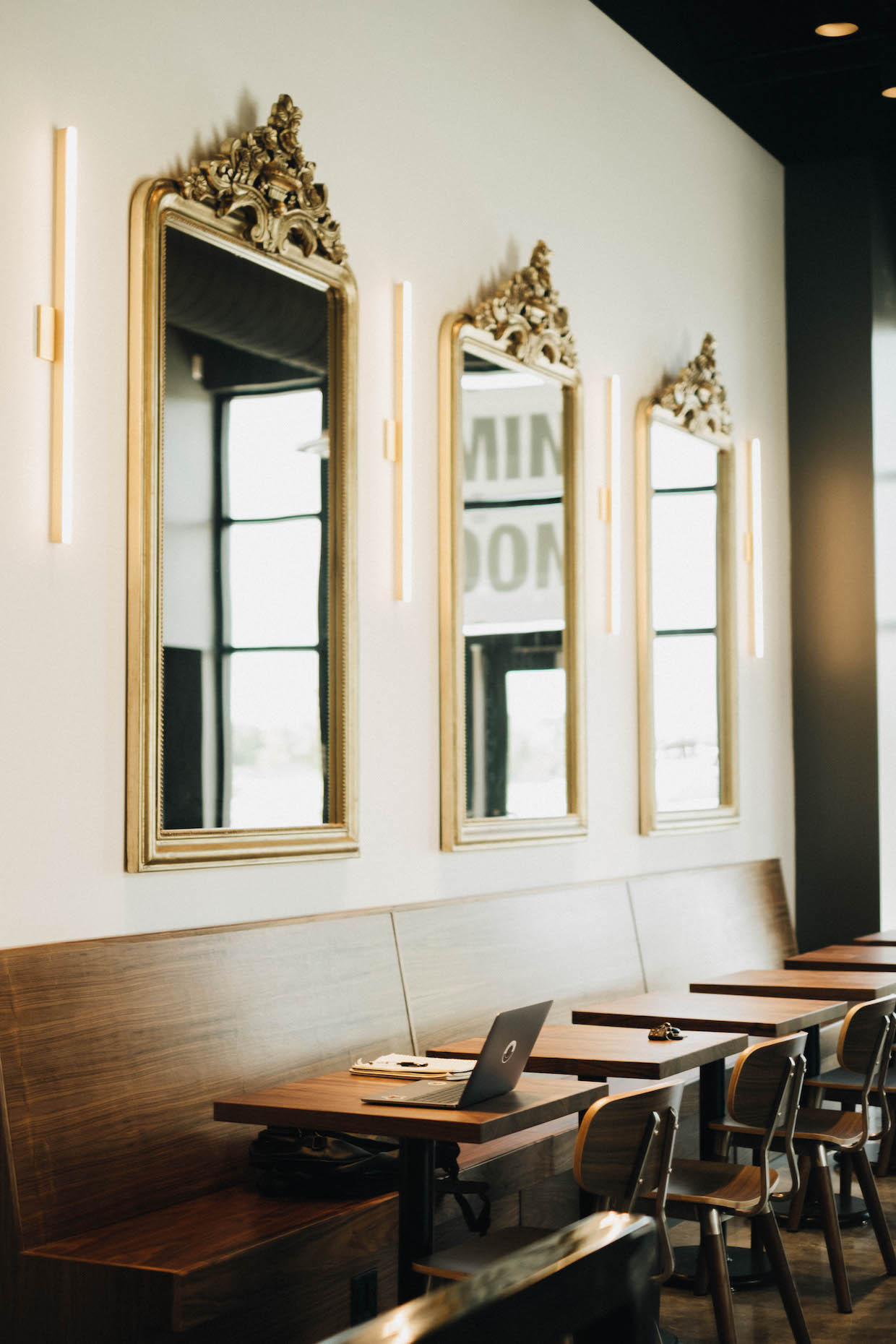 Goshen Coffee is open now at 6120 Shoger Dr., Suite A, in Edwardsville. 
Howard Bryman
Howard Bryman is the associate editor of Daily Coffee News by Roast Magazine. He is based in Portland, Oregon.