Specialty coffee as the daytime side of a coin that flips to cocktails as the sun goes down is a well-established trend in the retail world.
Now condensing that formula into a single vessel is the Hibear All-Day Adventure Flask, a portable, convertible camping accessory that has been barreling through a crowdfunding campaign approaching $70,000 as of this writing.
The top portion of the insulated Hibear flask detaches and flips over to act as a pourover brewer, complete with flow-promoting ridges on its inner side. Meanwhile, removable parts that nest inside provide cocktail shaker and strainer functionality.
Additional parts along for the ride include a metal mesh strainer for loose-leaf tea, cold brew coffee, and water infusions, and a freezable thermal core for chilling without dilution.
A protective silicone sleeve at its bottom slides off to double as an additional 350-milliliter cup or bowl for sharing drinks. Coffee, water and other drinks can be consumed with all parts nested inside, or with all removed for fuller capacity in the insulated 32-ounce bottle.
"You may choose to remove all the components or have them all in, it just depends on what you are using it for," Hibear Founder Mark Tsigounis, based in Truckee, California, told Daily Coffee News. "Its modularity really makes it customizable for the situation, but ultimately you're the captain."
The flask weighs 29.21 ounces with all internal components in tact, and 23.03 ounces without them.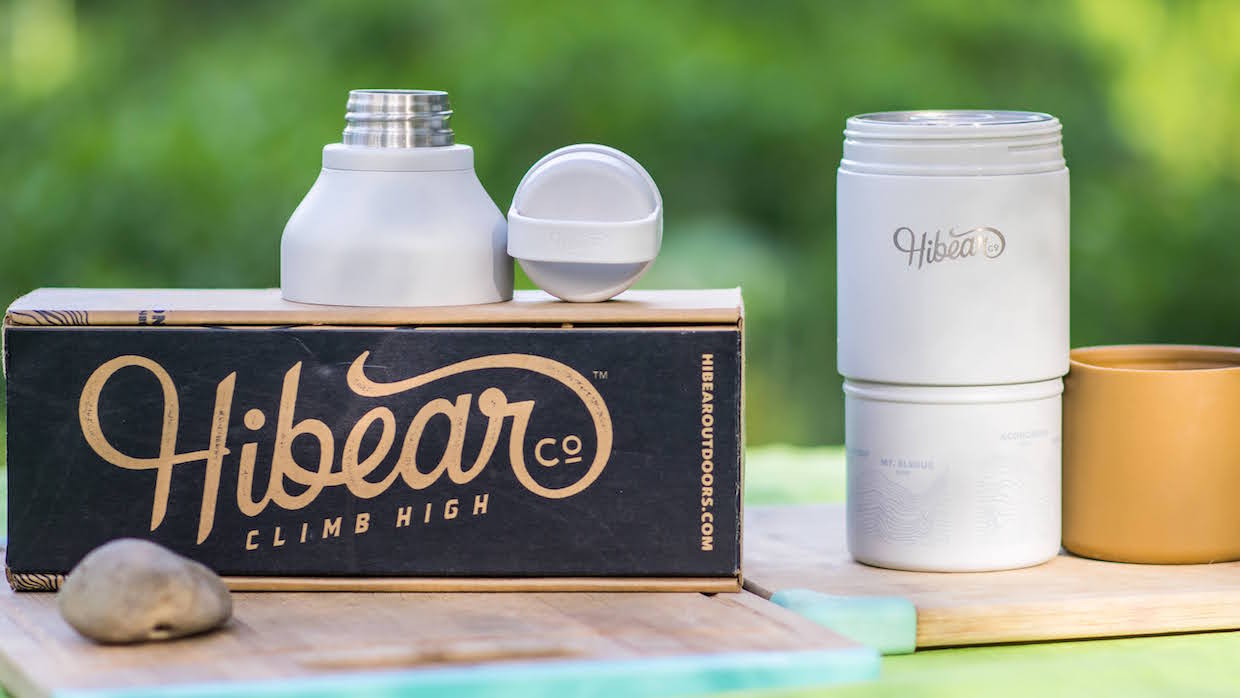 Aiding in the transition from coffee to water to cocktails and back again is what Hibear refers to as Glass Shield technology, an ultra-thin glass coating applied to the stainless steel that offers the nonabsorbent benefits of glass without the fragility, according to Tsigounis.
"Because of how thin the glass is applied, it becomes unbreakable and pliable," said Tsigounis. "It is what really makes the jump from coffee to water possible as it helps protect against flavors or smells that might otherwise leach to stainless steel. There have been variations of this material application in the marketplace for years. One, notably, is in some plastic squeezable bike bottles."
For the pourover brewer, Tsigounis said they'd originally hoped to build it with spiraling ridges inside, but wound up with straight ridges as a compromise in transferring the design from CAAD software into the manufacture. Additional tweaks came about in collaboration with the coffee professionals at Glory Cloud Coffee Roasters based in Reno, Nevada.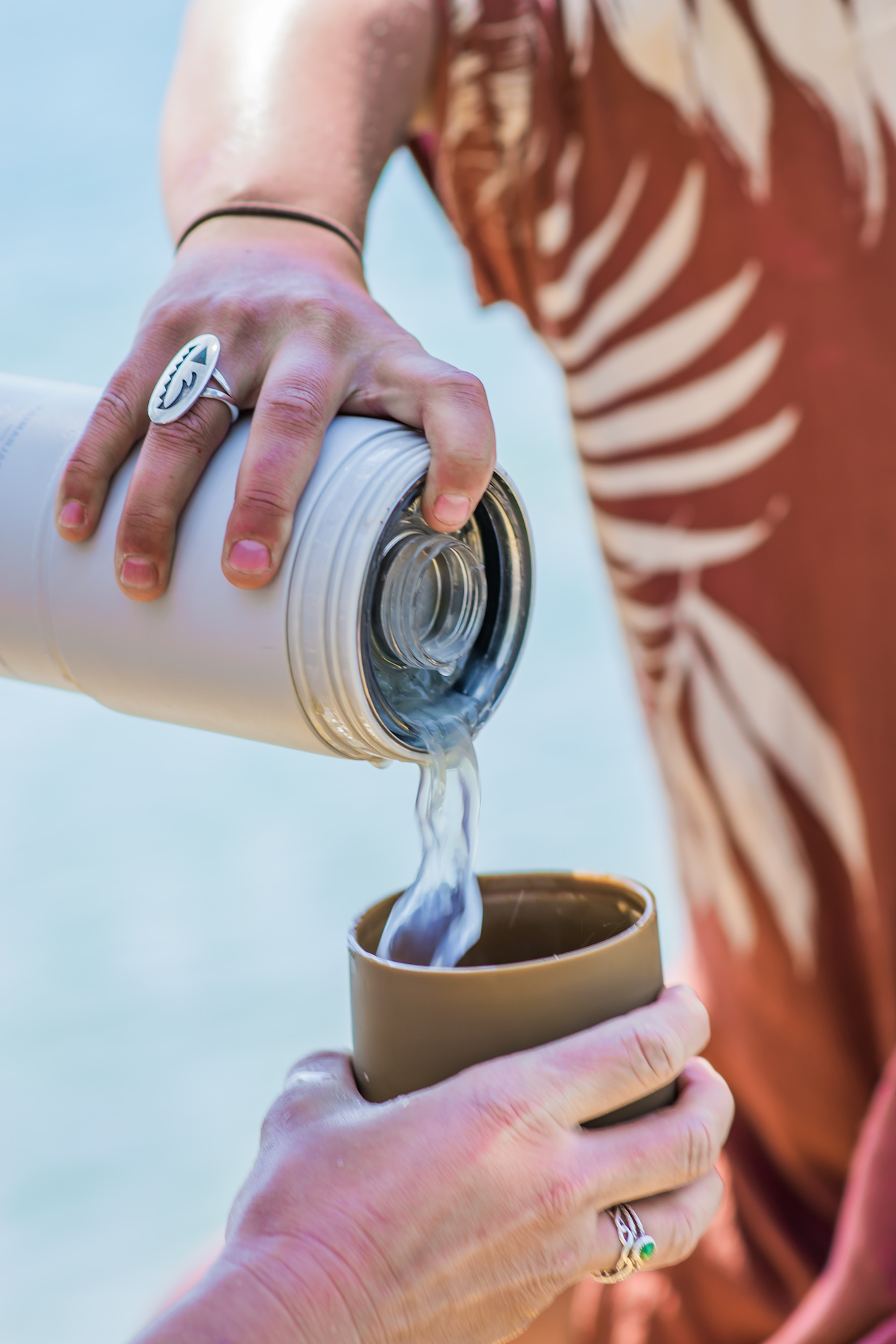 After more than two years in development, Tsigounis told DCN that tooling for the Adventure Flask is just about ready for initial pre-production manufacturing runs, with the finished product on track to ship to backers in May 2021. The retail price will be set at $85.
Howard Bryman
Howard Bryman is the associate editor of Daily Coffee News by Roast Magazine. He is based in Portland, Oregon.