A former bus driver for the Lansing, Michigan, public school district is continuing to make drop-offs, but with different, quieter cargo. Named after the area code of the founding partners' homes, 517 Coffee Company is now delivering fresh-roasted coffee throughout the area.
James and Amanda Dufrees and Jamie and Rebecca Ladronka, friends and neighbors from the same Lansing neighborhood, run the coffee company. After starting with a Behmor home roaster in the Dufrees' basement, the business now leans on a Mill City Roasters machine inside a shop formerly occupied by the bakery Bake N' Cakes on the city's south side.
"I put about 1,000 pounds of coffee through that [Behmor] over about three years," said James Dufrees, noting that the Mill City was purchased in 2016.
Dufrees said that the partners initially had "much larger, more ambitious plans" for a different storefront, although the COVID-19 pandemic plus a series of cost increases dictated a more measured approach.
"Considering how we've done things to grow the business up to now — which has been a slow, intentional process, trying to stay away from large loans, large investors that we have to answer to — this actually seems like a more logical choice," said Dufrees. "It's a smaller but more intentional step in the direction of continuing to grow the business."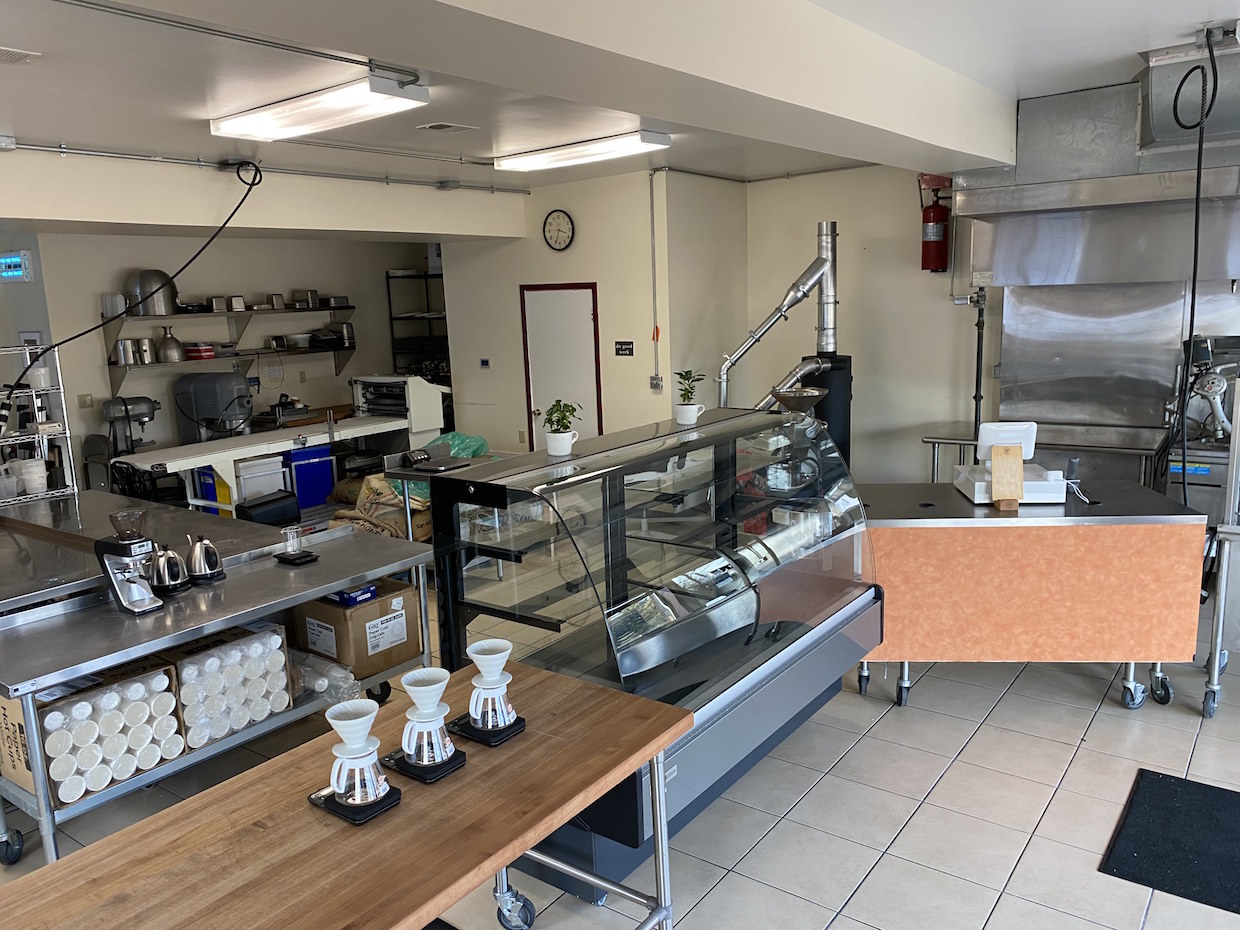 Dufrees partners with importer Ally Coffee for most offerings, and it turns to Invalsa Coffee for help sourcing one particular coffee from the small family farm in Bolivia run by the wife-and-husband team of Carolina Villalobos and Rolando Cucho.
"They don't produce a lot but the quality is consistent year after year, like little to no defects — probably one of the highest quality coffee crops I've gotten," said Dufrees. "It's really easy to drink, and some years it has some surprise stuff, like one year it tasted like it had a little bit of banana in it and people went crazy for it. I had never tasted anything like that in coffee before."
The new shop's interior keeps the focus squarely on coffee and its production, with some photography from the Dufrees' daughter and artwork from a friend who recently passed away. Dufrees said the 517 shop is likely to remain unadorned and approachable.
"The word 'community' is thrown around a lot, particularly in coffee shops," said Dufrees. "Our philosophy is a little bit different, where we're not focused on the community that happens within the four walls of our business; we're more concerned with the community that happens on the outside. We're not here to attract people to this neighborhood, although that can be a good thing and we certainly don't discourage it, but our focus is more on, 'How can we be a presence in the neighborhood that we're in?'"
517 Coffee Company is now open at 6030 S Martin Luther King Jr Blvd in Lansing. 
Howard Bryman
Howard Bryman is the associate editor of Daily Coffee News by Roast Magazine. He is based in Portland, Oregon.