Opening like a postage-paid package from the coffeelands of Honduras, Coffeestamp has arrived in St. Louis.
The roastery cafe was opened in the Fox Park neighborhood in the latter half of last year by brothers Patrick and Spencer Clapp, who eight years ago moved to the United States from Tegucigalpa, Honduras. With a father from Connecticut and a mother from Honduras, the Clapps not only maintain dual citizenship, but contacts in both countries that made coffee an obvious choice for a business venture.
"My brother Spencer and I have always shared a love for food and wanted to own our own business here in the States," said Patrick Clapp. "Since we have connections with coffee and we love it so much, that's what we decided to build."
The Clapps childhood friends, Miguel and Hernan Giron, own and operate Finca la Alondra, a small farm located in Lepaterique, just outside of the capital city Tegucigalpa.
"[Lepaterique] is a nontraditional coffee region because most of the specialty coffee in Honduras comes from Santa Barbara or Copán," said Clapp. "But Miguel has a degree in agronomy and is constantly trying new things with fermentation and processing. [He] and Hernan are really bringing a lot of new things to the industry with their research and coffees."
Coffees from Finca al Alondra are served alongside freshly roasted coffees from other parts of Honduras and the world inside the Coffeestamp shop.
"We want to represent our home country but also have options," Clapp said. "We don't need to serve just one coffee."
For years, the Clapps had worked throughout St. Louis as carpenters with the hope of saving enough cash to open a full-fledged roastery. That experience came in handy once the brothers found the more than 100-year-old Fox Park Coffeestamp building, which formerly housed an auto repair shop.
Handling the renovation work themselves, the brothers maintained some of the building's vintage industrial charms, including restoring an old factory belt that used to transport tires between floors.
Said Clapp, "It's actually how we transport our green beans up to our roastery, so it's not just for looks."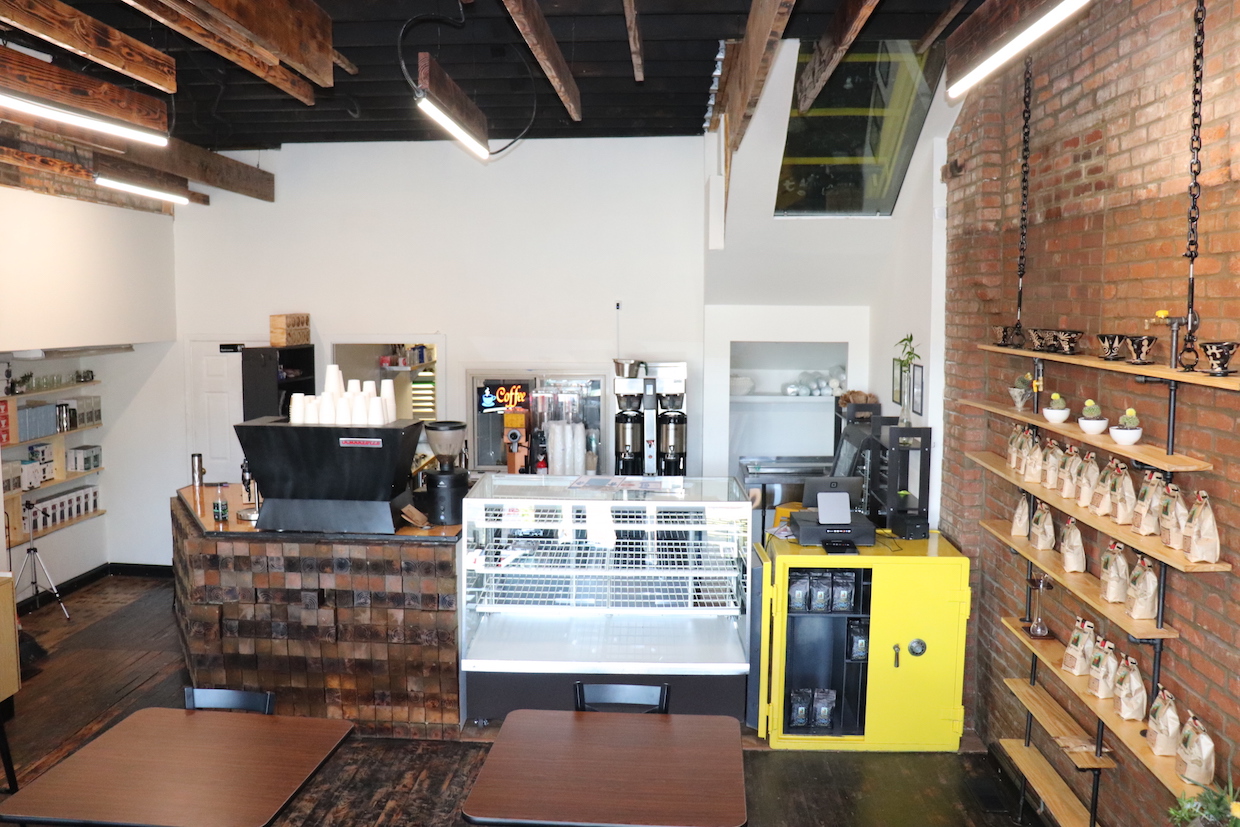 On the ground level of the two-story building, a refurbished 2-group La Marzocco Linea espresso machine sits atop a custom-made bar composed of reclaimed 4x4s. The bar area also includes a Fetco batch brewer, pourover cones, retail shelving and a pastry case filled with a selection of sweet and savory house-made baked goods, including empanadas.
Upstairs, a 3-kilo Primo Roasting machine has been receiving a steady supply of beans from the conveyor belt.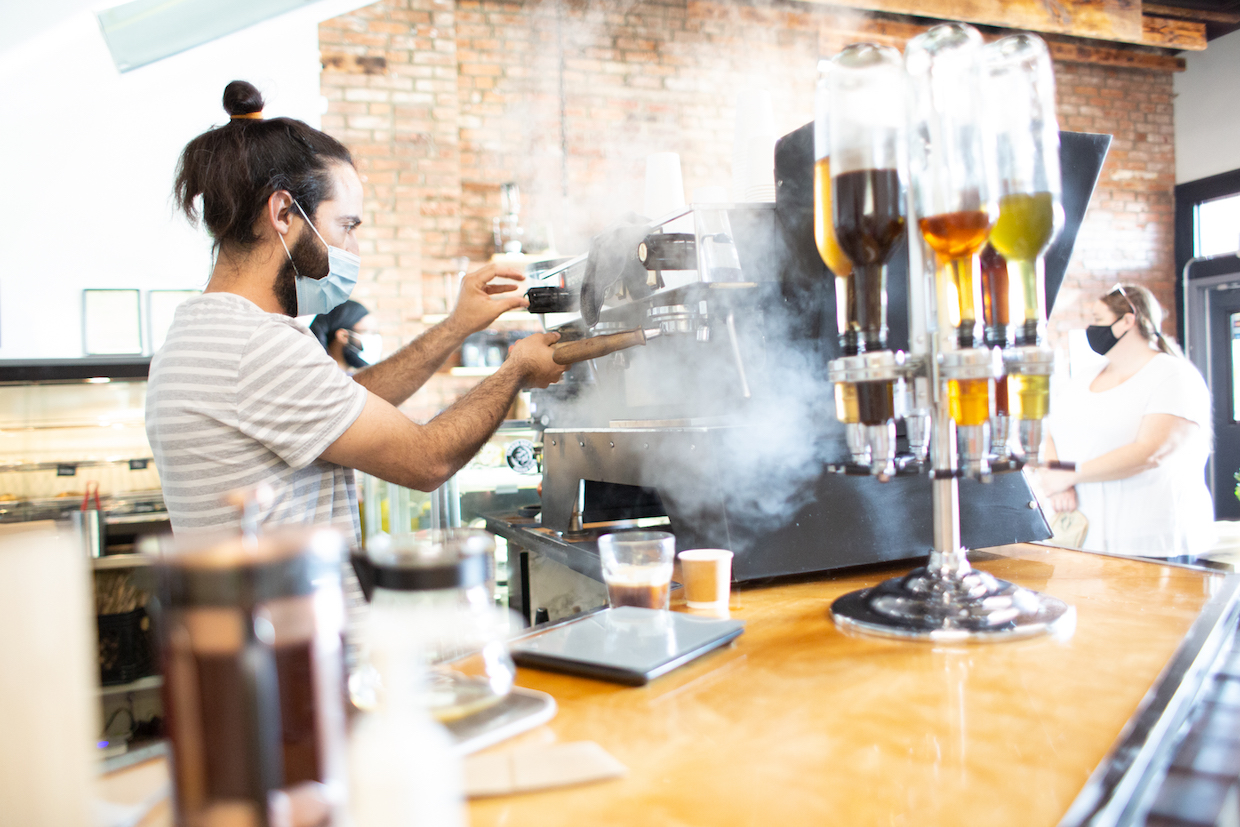 "We're looking to expand our operation and get another roaster, because we've been busy roasting all day every day. It's a good problem to have!" said Clapp. "Coffee has a really special place in our hearts, and we're so happy to be able to share it with people."
Coffeestamp is located at 2511 S Jefferson Ave in St. Louis. 
Craig Batory
Craig Batory is a writer, marketer and coffee professional working and living in Detroit.