A Montreal-based boutique machine startup called Lapera is soon to release its debut product, the Lapera DS, a high-quality, direct-plumb manual lever espresso machine.
The single-group machine is built from top to bottom as a sort of practical statement against technical obsolescence in this age of overwrought digital display screens.
An abundance of steel is one aspect of that statement. The frame, group, body, boiler, heat exchanger and other parts are made of sturdy steel. Oiled mahogany hardwood makes up the trim, knobs and handles.
"The absence of a screen on the exterior of the machine is part of the overall approach, which is one of pairing down to essentials," Lapera Founder Thomas McIntosh told Daily Coffee News. "There is one, but you have to lift up the lid to get to it, and it is tiny. It is inside and out of the way because it is used only occasionally and is not considered a part of the actual user interface of the machine – which consists of the portafilter, the lever, the steam and water taps, and the other the parts of the machine your non-dominant hand tends to rest on while you are making coffee."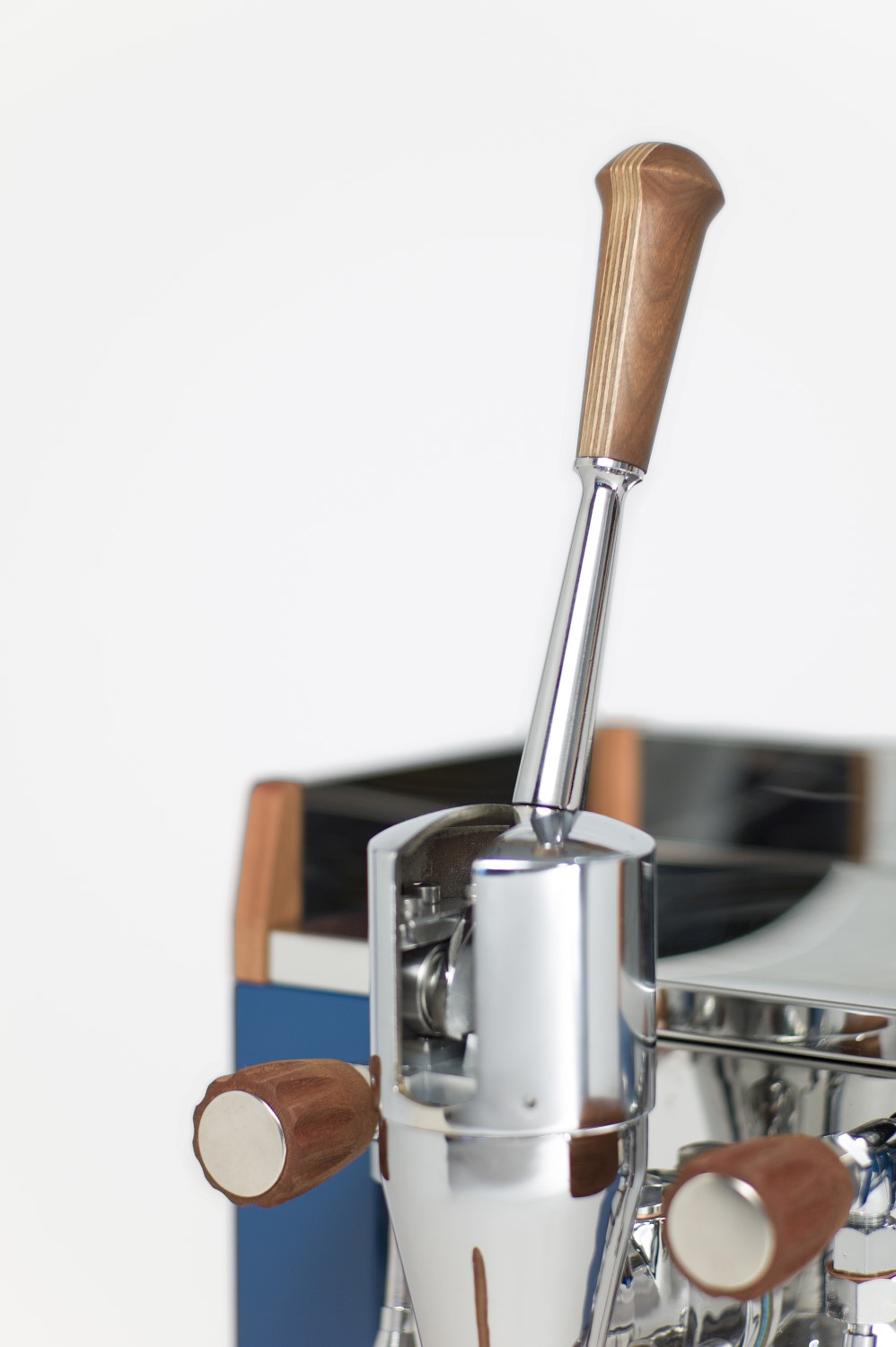 The screen displays settings adjusted through three small buttons that are part of Lapera's proprietary control system handling the boiler PID and a startup/shutdown scheduler.
McIntosh, who is also an architect and artist, took the first concrete steps towards creating his idea of an ideal espresso machine in 2016. The pursuit is in line with his artistic career, which has focused on the roles technology plays in society.
In the late 1990s, McIntosh toured internationally with experimental Montreal-based art collective The User to perform the "Symphony for Dot Matrix Printers," a half-hour long orchestral performance involving the clicks, buzzes and whirs of obsolete office equipment.
Said McIntosh, "Fast forward twenty years, after many art projects that investigated questions of technology and obsolescence, and an awful lot of time spent looking for good coffee while on tour, it occurred to me that coffee is one of the very few areas of everyday life where steam engines — i.e. technology from the 18th century — are still considered cutting edge."
With a workshop in Montreal's Mile End neighborhood, McIntosh has spent the past few years developing, testing and refining components that have resulted in today's production of the DS. The machine is centered on an original spring-assisted lever group with a self-centering articulated piston designed to extend the longevity of its gaskets.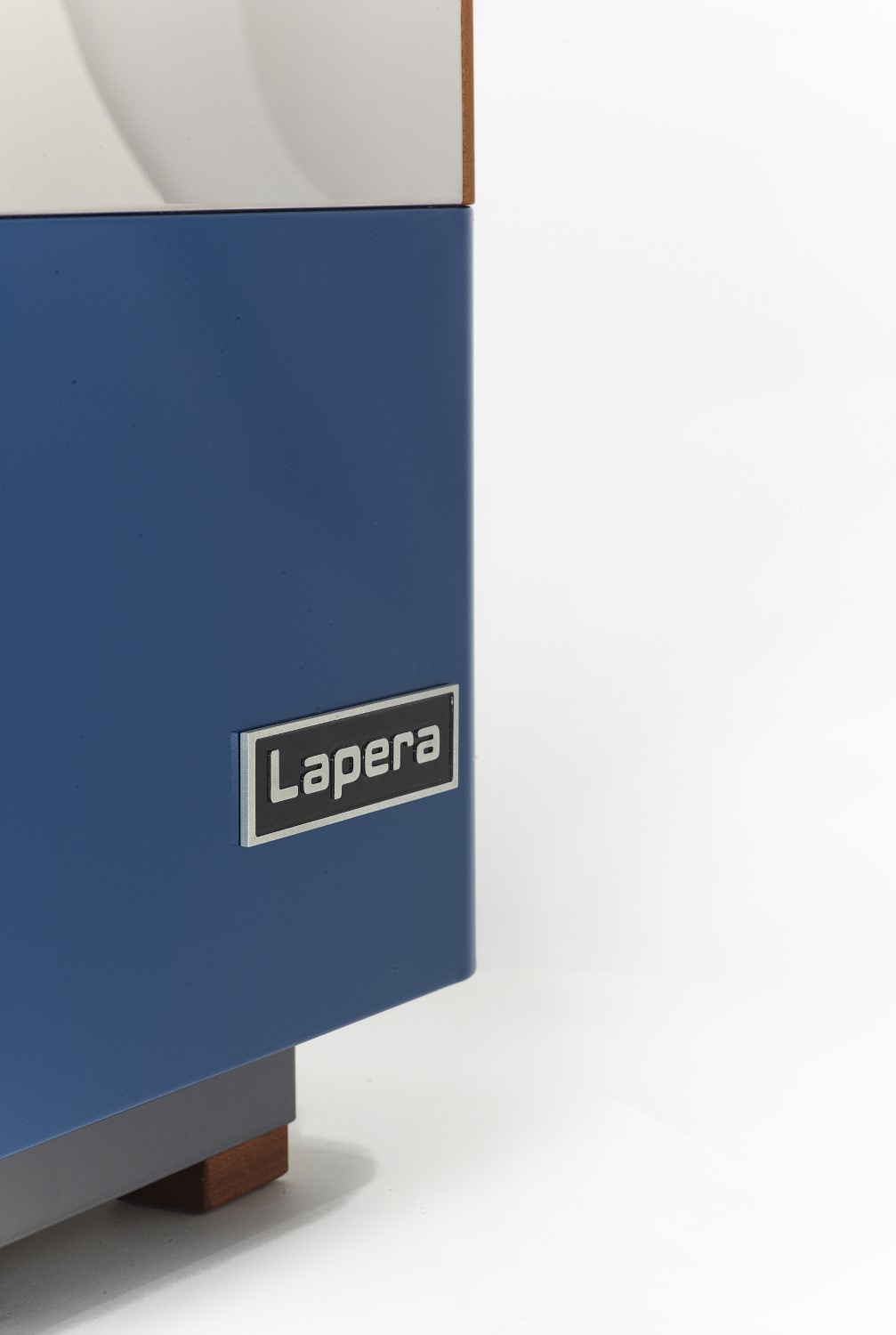 The group is fed water by a heat-exchanger that passes through a 4-liter TIG-welded stainless steel boiler equipped with a manual drain valve connected directly to the drain box under the drip tray for routine boiler flushing.
Hot water inside the heat exchanger tube is combined with fresh, cold water in order to reach precise target temperatures, while McIntosh said the system is also designed to recover quickly between shots.
"The diagonal-injection heat exchanger is one of those technologies whose apparent simplicity belies its elegance," said McIntosh. "Some very clever people — not me — spent a long time thinking about the thermodynamic relationship between the group, the boiler and the heat exchanger, long before there were micro-controllers; I'm talking about a time when slide rules were the dominant form of computation. What I have done is to fine-tune that relationship to the specific materials and geometries of the boiler, [heat exchanger] and group in this particular design using modern testing equipment, empirical methodology — i.e. trial and error — and a tiny bit of computational fluid dynamics."
The DS in the name of the machine nods to its philosophical emphasis on beauty, utility and a minimum of failure-prone technological interference. McIntosh said that when pronounced with a French accent, the DS sounds like déesse, meaning "goddess" in French, although it also references the Citroën DS, which was manufactured by the French automaker between 1955 and 1975.
"The [Citroën] DS is a wonderful example of a holistic and humanist design process where questions of aesthetics, form and function are in a constant dialogue with the technical demands and opportunities of engineering," said McIntosh. "I believe that the design is successful because it is a marriage of what are traditionally seen as opposing viewpoints."
Designed to be plumbed directly to a water line and capable of running continuously, McIntosh said he considers the Lapera DS to be a low-volume commercial machine whose compact footprint and single group are appropriate for home use. Without the portafilter attached, it stands 15 inches wide, 17 inches deep and 27 inches tall.
Pricing and the precise date of pre-sales have not yet been announced.
Howard Bryman
Howard Bryman is the associate editor of Daily Coffee News by Roast Magazine. He is based in Portland, Oregon.