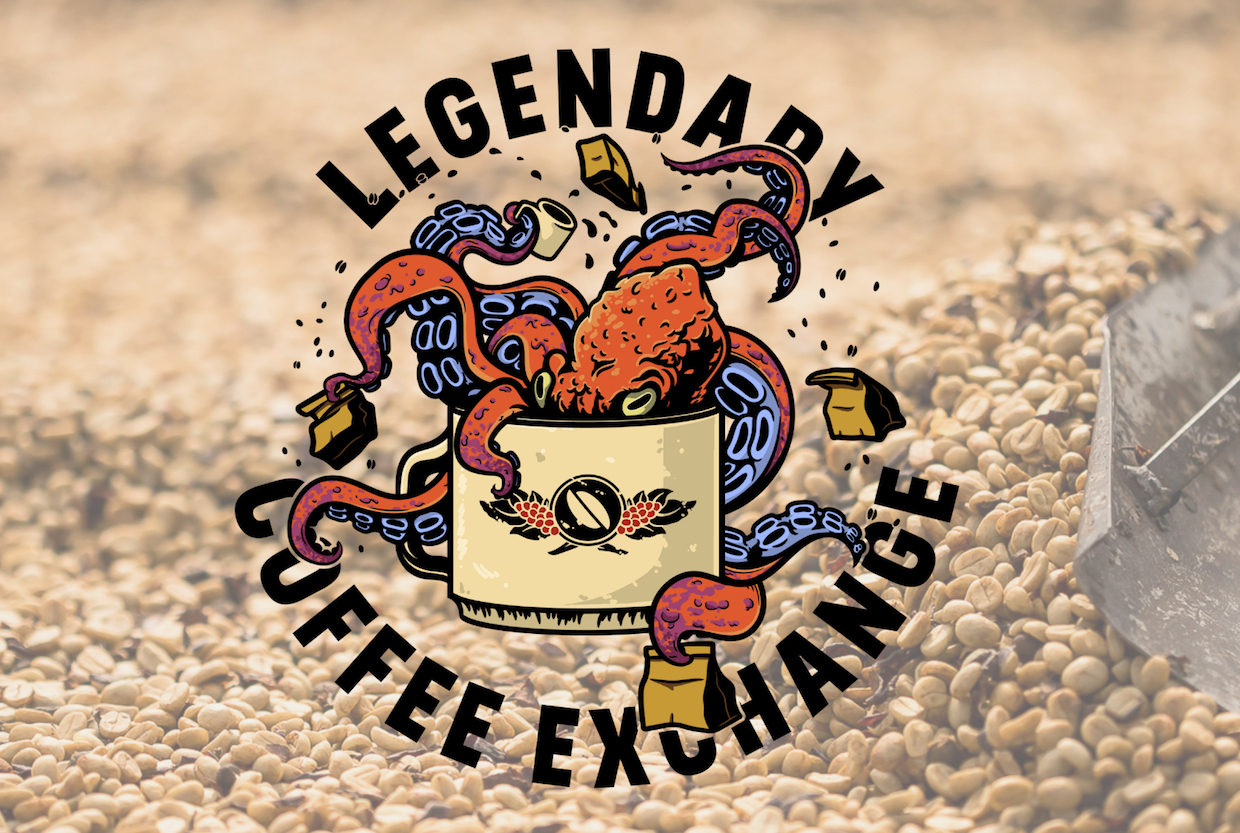 Minneapolis-based green coffee importer Cafe Imports has launched the Legendary Coffee Exchange, a platform by which roasters can swap coffees, exchange notes, and maybe even make a new coffee industry friend.
"We miss cupping with our customers; we miss traveling to coffee-producing countries and creating new memories with new people," Cafe Imports Marketing Manager and Green Coffee Buyer Sam Miller told DCN via email. "There's nothing like showing up in a new place, meeting new people and leaving after good-time well-spent with new friends. We hope that this is an opportunity for people to connect with others and learn more about their own coffees."
The program is available to roasters in the United States and Canada. Roasters sign up via a Google form, then are assigned a single partner roaster. Each partner swaps a small bag of the single-origin coffee of their choosing, and the two are asked to find a time to connect and share notes.
To encourage a common language for the evaluations, Cafe Imports is promoting its in-house cupping form, known as the Analytic Cupping Score Card.
In a video introducing roasters to the Legendary Coffee Exchange and the cupping form, Cafe Imports Director of Sensory Analysis Ian Fretheim notes that use of the form is optional.
"We're making this available as a tool," said Fretheim. "But… keep in mind here the goal is to communicate with another person; it's to taste something you haven't tasted before; maybe discuss an approach to roasting that you've not used before."
For the exchange, roasters will be partnered randomly by Cafe Imports.
"I think that's the beauty of this," Miller told DCN. "All too often our lives are curated and planned and calculated, but some of the best things that happen come about randomly as long as we are open to them. Our hopes are that through sharing feedback with each other, roasters that get partnered up through this event can gain some fresh perspective on their own coffees through a new industry connection."
Nick Brown
Nick Brown is the editor of Daily Coffee News by Roast Magazine.