Two sisters born in Uganda and raised in the United States have launched Mutima Coffee, an online retail company offering high-quality coffees grown in the East African country.
The Mount Elgon region of Eastern Uganda near the Kenyan border is the specific area of coffee focus for Sheila and Sharon Kasasa, who seek to highlight the efforts small-scale farmers producing specialty Arabica coffees.
As third-generation female entrepreneurs now based in the Washington D.C. area, the Kasasa sisters are particularly motivated to shine a light on the work of women at the farm level.
"Far too often we find income disparities between female and male farmers," Sheila Kasasa, who is co-CEO with Sharon, told Daily Coffee News. "As women, our experiences are heavily influenced by other women, like our mother and grandmother. We like to celebrate womanhood as a whole, and thus take time to highlight the female farmers within communities we work with, in addition to highlighting the entire community."
Pre-orders for Mutima's roasted coffee opened on International Women's Day earlier this month. In its first week, the company sold more than 200 bags of a single-origin coffee they call Spiced Chai for its pronounced natural notes of ginger, cocoa and molasses.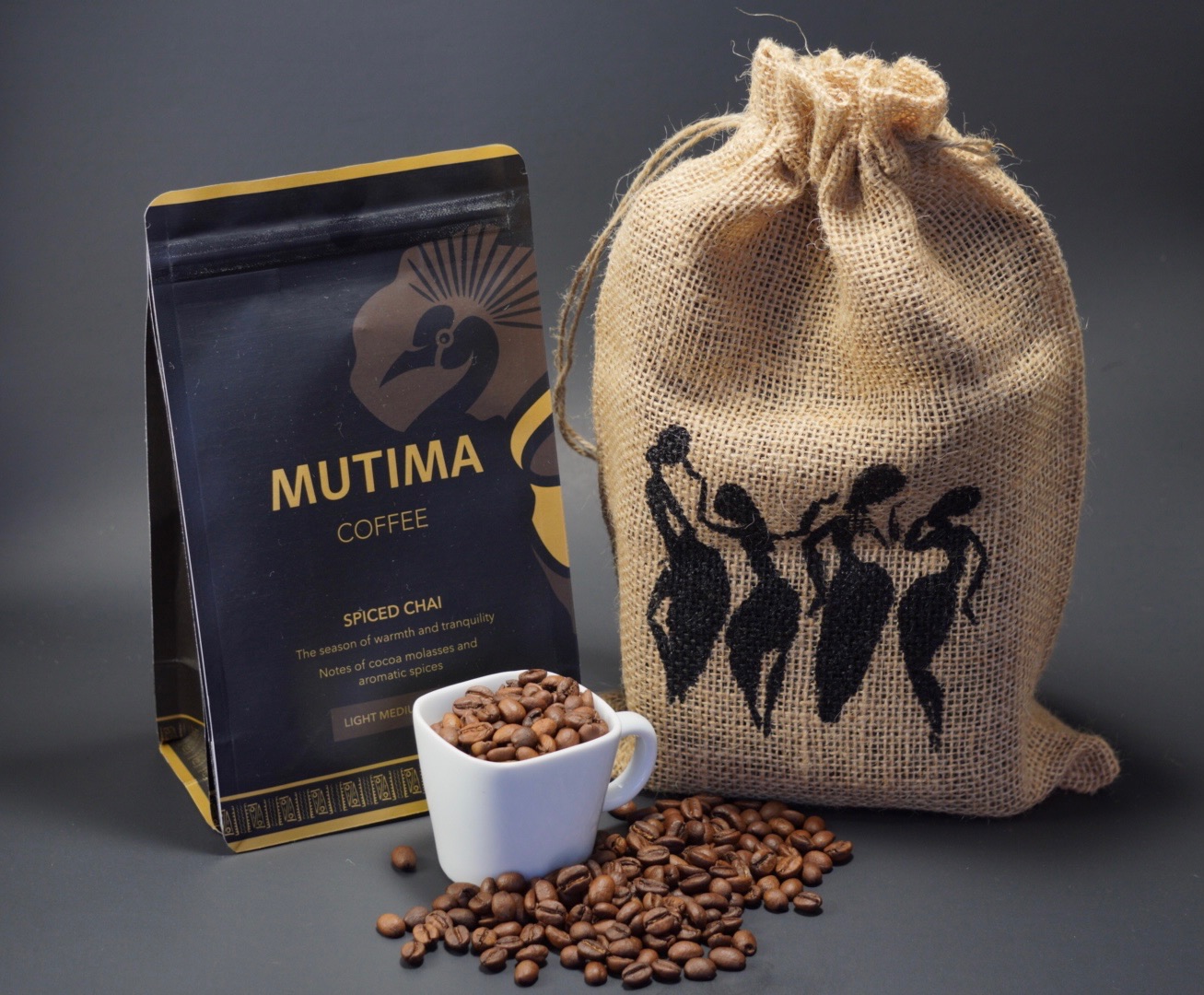 The coffee business is just one of the channels through which the Kasasa sisters have been working to empower more underserved communities throughout each of their personal and professional lives.
"While Mutima Coffee does not actively seek to address the racial disparity in ownership positions of businesses within the specialty coffee industry, as individuals we are passionate about breaking down barriers," Sharon Kasasa told DCN. "Our brand is a reflection of our individual work."
Born 11 months apart in 1991, the sisters were little when their parents moved from Uganda to Maryland in 1998. Sharon Kasasa later fell in love with specialty coffee while studying neuroscience at Bowdoin College, as Sheila Kasasa studied political science at American University.
Immediately after college, Sheila launched a cultural exchange program that brought talent to Uganda. In 2017 she founded FutureFIRST, a Washington D.C.-based organization working to improve the socioeconomic standings of communities of color by providing youth training and resources that could lead to entrepreneurship and STEM careers.
While the sisters hatched the Mutima Coffee concept together, the business began to take shape when Sheila Kasasa met Robert Waggwa Nsibirwa, the planning and economic development minister of the Buganda Kingdom, the largest of the traditional kingdoms in present-day Uganda. Waggwa Nsibirwa also happens to be on the board of directors of the Uganda Coffee Federation and is CEO of the Africa Coffee Academy.
The meeting with the Sheila Kasasa was regarding FutureFIRST's involvement in a youth training initiative Nsibirwa was managing, although the conversation quickly turned to coffee.
"As a true education buff, I was immediately captivated by the idea of launching a coffee company that aligns with education and social impact," Sheila said, noting that Nsibirwa's coffee connections in Uganda are now being leveraged for the coffee venture.
Currently Mutima Coffee is partnering with a like-minded roasting company based in D.C. for production. More single-origin coffees and a ready-to-drink cold brew product are in development, according to the sisters, who hope to bring roasting in-house by the end of this year. Within three years, they hope to expand to source coffees directly from farmers in other African countries.
Howard Bryman
Howard Bryman is the associate editor of Daily Coffee News by Roast Magazine. He is based in Portland, Oregon.