The first permanent retail coffee bar by Maven Coffee Works unfurled like a fresh green leaf earlier this Spring in Kalispell, Montana.
On the alley side of an old brick building, new glass garage doors slide up in good weather to expose a space decorated with driftwood, motorcycles, antiques and curios collected over the years by Maven founder, roaster and arborist Rob Brennecke.
The former United States Forest Service ranger and smoke-jumper shifted from extinguishing wildfires to harnessing the much tamer electric heat of a 2-pound Sonofresco fluid-bed roaster now visible to customers in the vintage industrial space.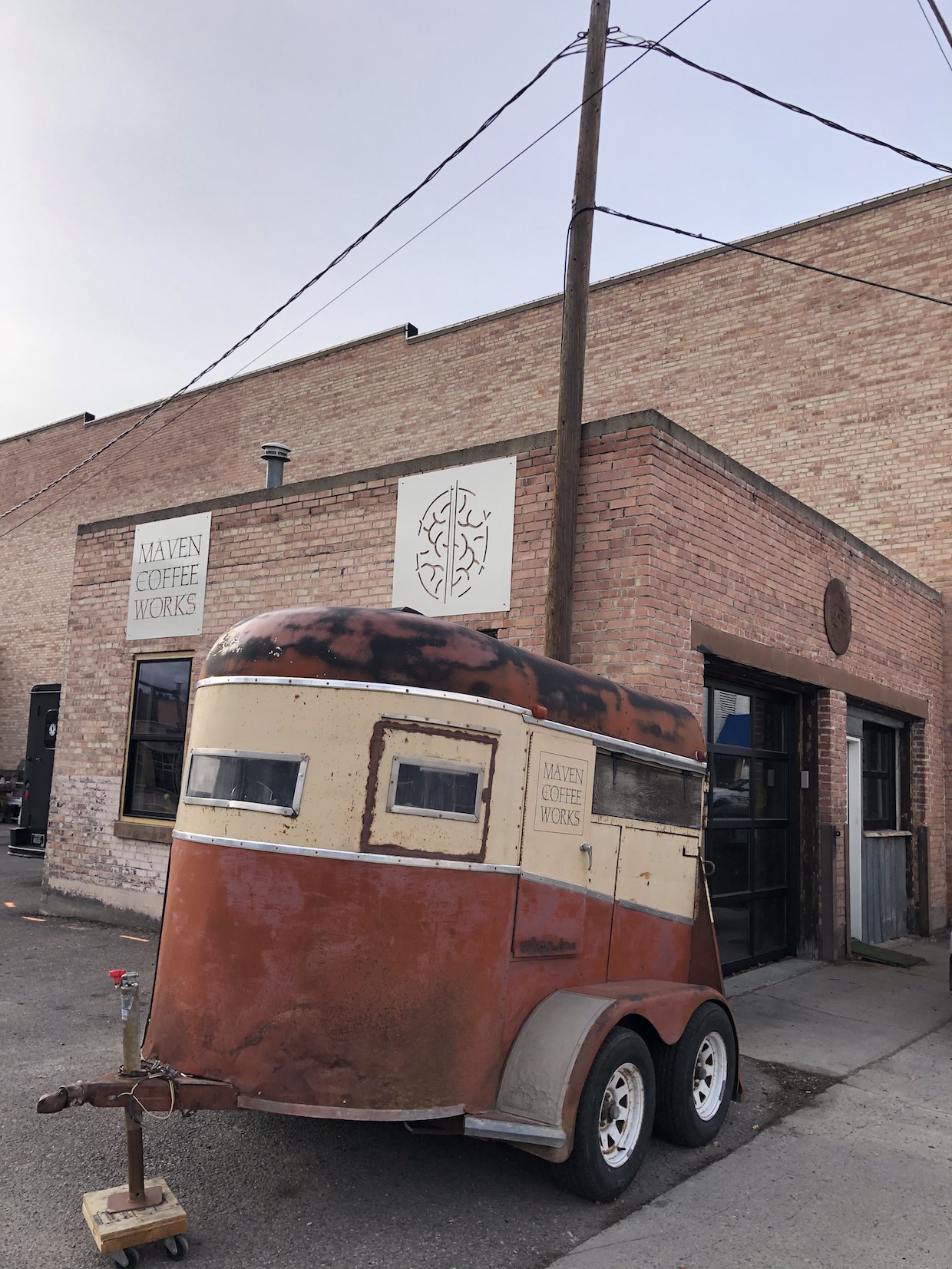 "The biggest thing is providing just really fresh coffee to people, and making sure that they're drinking it shortly after it's been roasted, within a couple of weeks," Brennecke told Daily Coffee News. "A lot of people, in my opinion, just don't realize that that plays such a big part in the quality and flavor."
Maven originated as a drive-through stand, then hit the road itself as a mobile coffee business for the past several years around the Flathead Valley, at first in a repurposed Volkswagen bus and then a vintage refurbished horse trailer. In doing so, the local roaster has served many Montanans their first taste of specialty coffee.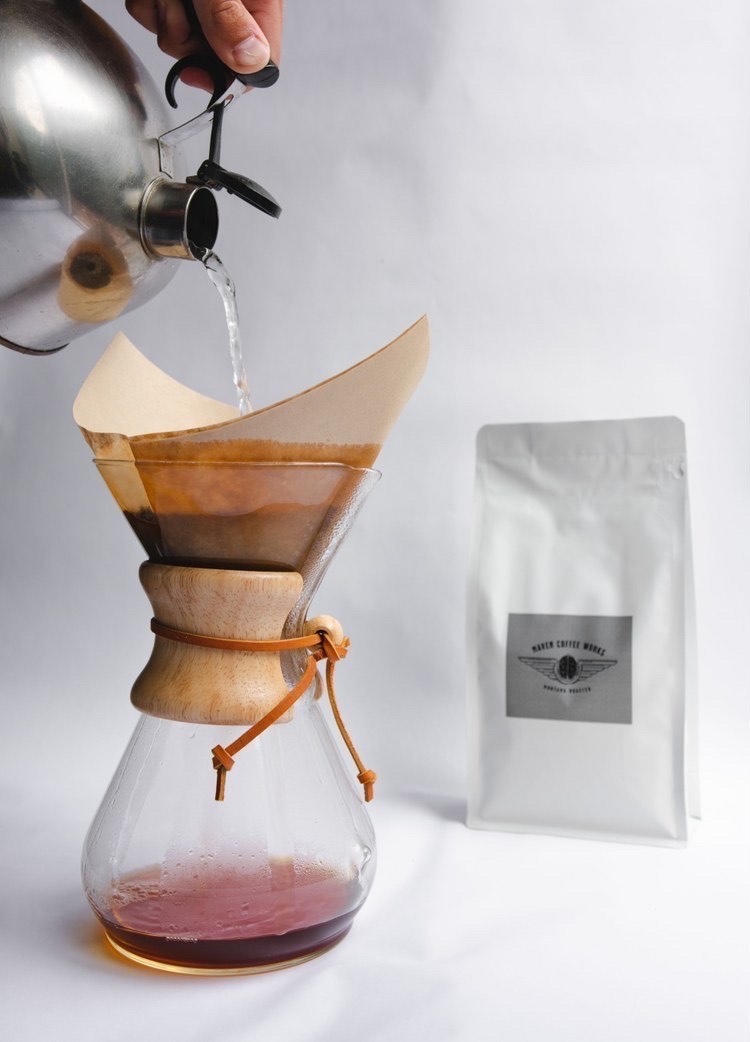 "A lot of people think 'the darker the bean, the bolder the flavor,'" said Brennecke, who sources green coffees from around the world through Olam Specialty Coffee. "I'm trying to help people realize that you can take an Ethiopian bean and a bean from Costa Rica and roast them to a greasy and dark color, but that's basically like taking two really good separate cuts of meat and charring and cooking them to the point where you can't really taste the difference in it."
In addition to whole beans roasted freshly on site, the Maven bar offers classic espresso drinks prepared on a single-group Quick Mill Lucca espresso machine in a bar a set-up that mirrors the mobile bar, which remains on call for action.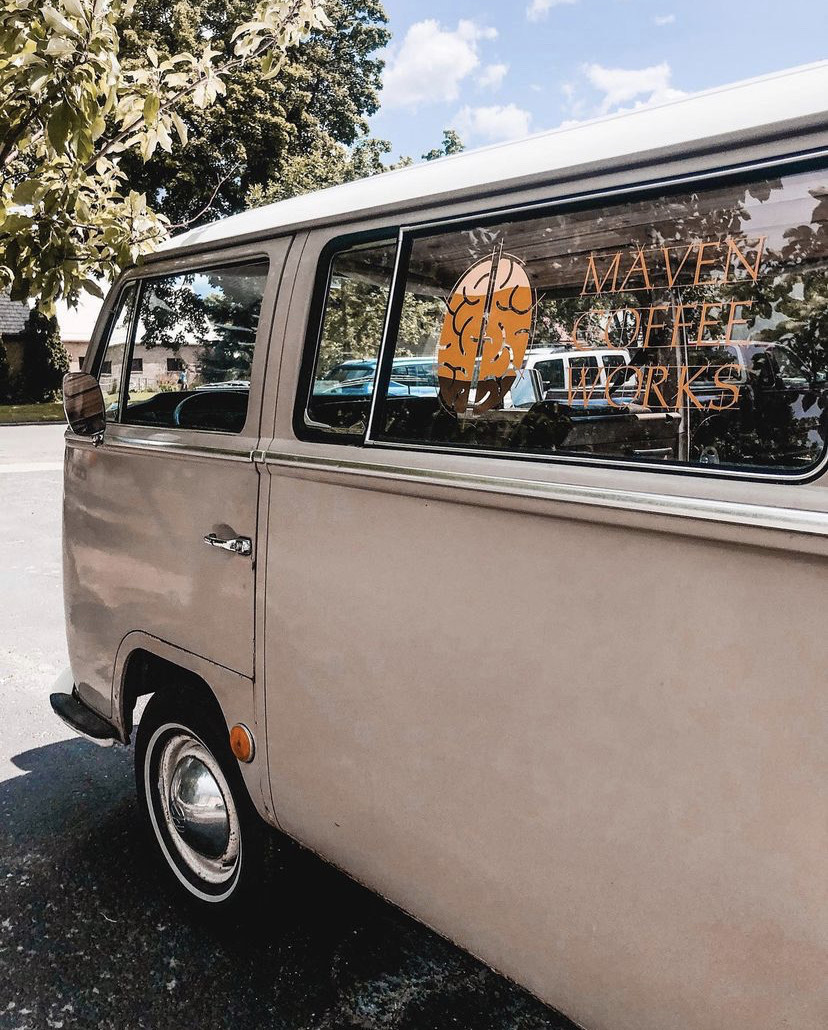 A second Maven Coffee Works retail coffee shop is also currently under construction, this time in the space of an old schoolhouse in Somers, Montana. Said Brennecke, "I love bringing old stuff back to life."
The Maven Coffee Works Roasting Room is open now at 25 4th Street East in Kalispell, Montana. 
Howard Bryman
Howard Bryman is the associate editor of Daily Coffee News by Roast Magazine. He is based in Portland, Oregon.