Chicago-based roasting outfit Metric Coffee has dived into the publishing game, launching a magazine called "Source Code" with a companion podcast about sustainable green coffee purchasing and prices.
With 15 episodes scheduled, the podcast series features conversations with coffee roasters and traders, with episode 1 laying bare the underlying notions that the coffee industry has historically been exploitative of coffee farmers.
Hosted by Metric roaster Colin Frew and Co-Founder Xavier Alexander, the first handful of episodes have featured conversations with Gabriel Boscana of Máquina Coffee Roasters, Timothy Hill of Atlantic Specialty Coffee, Kyle Ramage of Black & White Coffee Roasters and Josh Hockin of Transcend Coffee Roasters.
Future episodes are expected to include guests Laney Drury of Remedy Supply Co., Jared Truby of Cat & Cloud, Mike Nelson of Juniors Roasted Coffee, Sam Sabori of Intelligentsia Coffee, Ryan Knapp of Azahar Coffee, and more.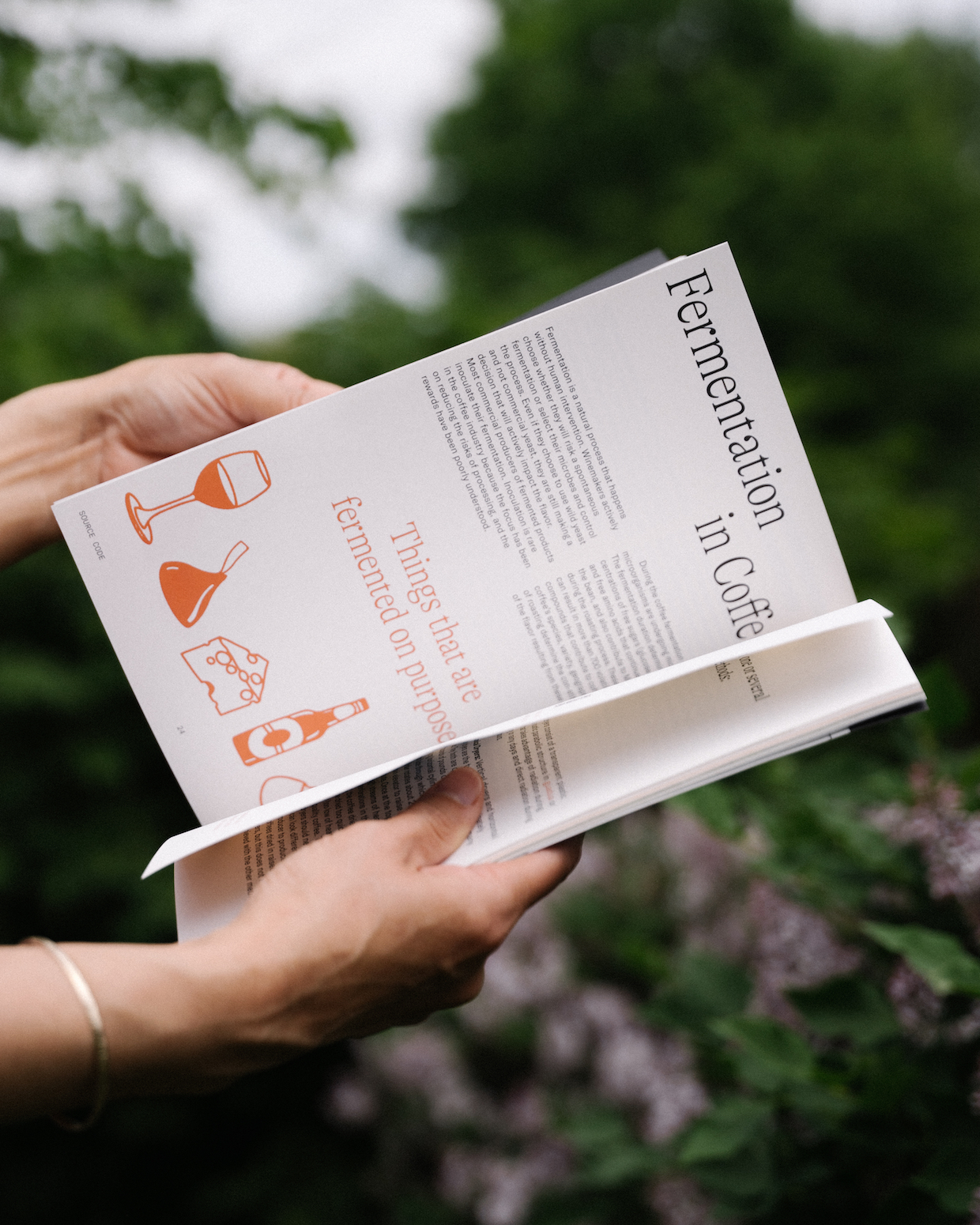 While addressing some of the nuts and bolts of specialty coffee procurement in today's competitive climate, the podcast bounty thus far has been in the anecdotal, philosophical and occasionally emotional lessons shared by some of the industry's most progressive buyers.
As a company, Metric Coffee has been an outspoken advocate of more farmer-supportive purchasing practices over the years, though Alexander told DCN that a major impetus for the magazine and podcast project was the "Sustainable Coffee Buyer's Guide" created by Colombia-based Azahar Coffee's Tyler Youngblood and Vera Espíndola Rafael. That guide is being refined and used in-house and is not yet available to the public, although many of its concepts can be found in "Source Code."
For more about the "Source Code" magazine and the ongoing podcast series, we recently caught up with Alexander via email:
DCN: Will there be future issues of the magazine? And will the podcast go on forever?
Xavier Alexander: [Re: the magazine] That is certainly the hope, but seeing as how it took us a year just to complete this process with dozens of rounds of editing and design revisions, we may consider doing smaller versions as a follow up.
As for the podcast, our intentions are now to cap it at 15 episodes and call it a wrap, but depending on the level of public engagement, we would consider doing more since we have enjoyed talking to people that we would not have otherwise connected with were it not for the podcast.
What's with the name Source Code? 
The name Source Code is simply using the word "source" to denote the trade and code to signify a "code of ethics."
While the term is mostly used to define computer coding, for us it is just a creative way to establish a new meaning for sustainable coffee sourcing and transparency, which is essential to the future of specialty coffee.
I would be remiss if I didn't mention the talented Andrea Brito Nuñez who served as the [magazine] copywriter, Vera Espíndola Rafael for the cost of production data, Colombian Producer Nelson Chaves for participating in our case study, and Lauren Gallagher who designed the magazine.
As a company, why have you invested in this? It's one thing to privately participate in sustainable or ethical sourcing practices, but talking about it publicly is a different thing. What is the driving force? 
That is an excellent question. In our eight years of doing business, we have been fortunate enough to connect with some of the most amazing people — both producers and exporters — that have a heart and passion for both quality and sustainability, but with each growing year, we are seeing more companies openly discuss the topic of sustainability, cost of production and fair farm gate prices to their customers. So for us, this was our way to address our most-asked questions and then some.
After reading [Azahar Coffee's "Sustainable Coffee Buyers Guide"] through and through, I was ultimately presented with a data-driven guide that breaks down the price in carga (125 kilograms) in three different tiers: poverty, minimum, and a more sustainable income, with the latter taking into account what a producer would need to earn to cover their cost of production, healthcare and still leave room for profit.
For us to date, the research done by Tyler Youngblood and Vera Espíndola Rafael on this guide reassures us that we are not just guessing what a good price might be, and that gives us a little more confidence that we are helping contribute to a real and sustainable trade.
Are there specific outcomes you're hoping for with this project? 
The biggest takeaway, we hope, is the full-spectrum illustrative value chain analysis — which is, in short, a price breakdown from raw to retail to help consumers understand all of the costs involved to produce a single bag of coffee.
Why does this matter? On average, specialty coffee roasters can sell a bag of retail that averages $18 to $24 USD, but rarely do we find transparency information that takes into account a fair farm gate along with all of the associated supply chain costs. For example, in our Source Code podcast, one of our guests, Kyle Ramage, said it best: "If we truly want farmers to earn a living wage, a truthful living wage, a thriving wage — a barista having a career that is sustainable for more than just as few years — this is why we have to transform how people think about coffee and treat it less as a commodity and more as an experience."
Nick Brown
Nick Brown is the editor of Daily Coffee News by Roast Magazine.