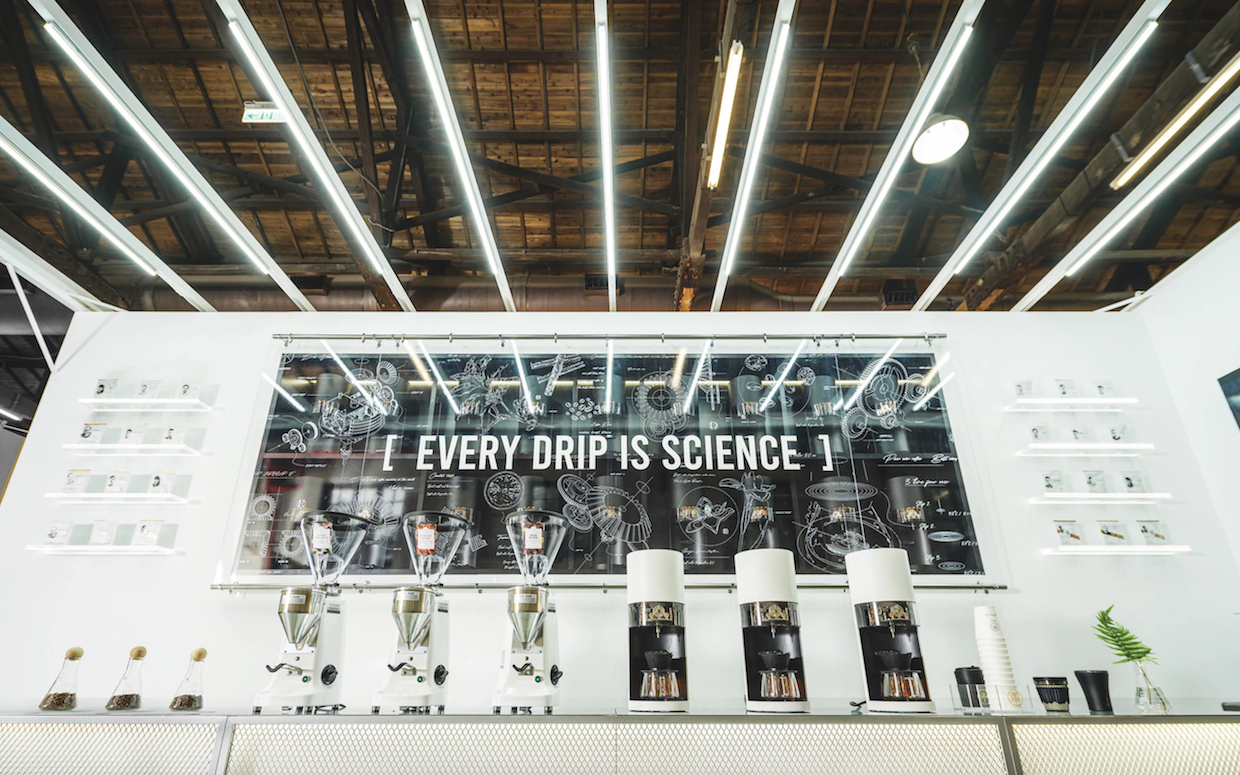 Taiwanese design firm 3+2 Design Studio has offered a bright contemporary take on the popular theme that great coffee is the result of both science and art.
The firm was enlisted by the tech-forward Taiwanese coffee machine brand iDrip, whose single-serve, IoT-driven automatic pourover machine for home use was first introduced in 2019.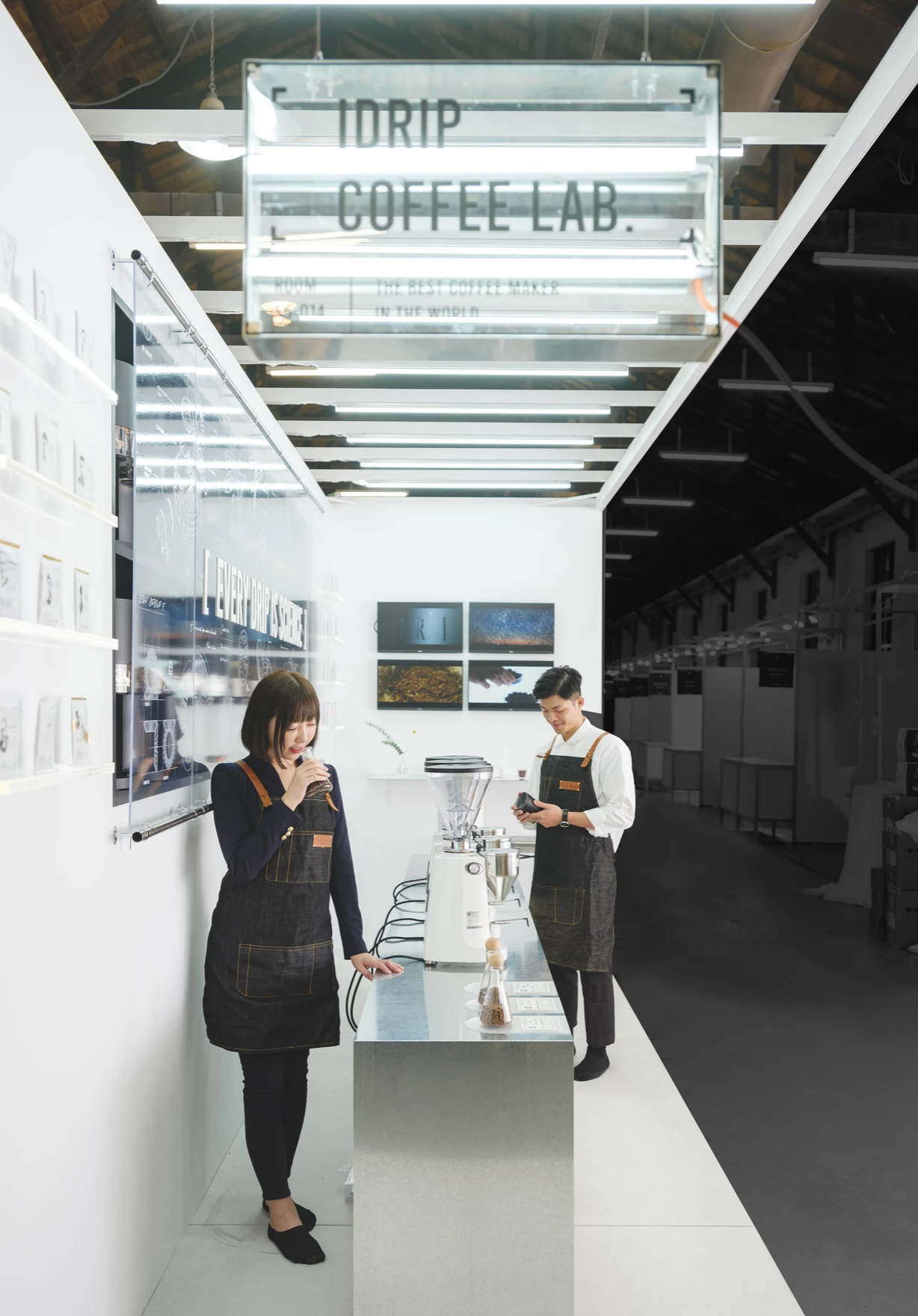 The project involved a booth design for the 2021 Creative Expo Taiwan trade show in April, where iDrip introduced its "Da Vinci" model.
---
Related Reading
---
3+2, also based in Taipei, brought forth the theme "every drip is science" with a display of graphics and fixtures that reflect the exposed inner machinations of the brewer itself.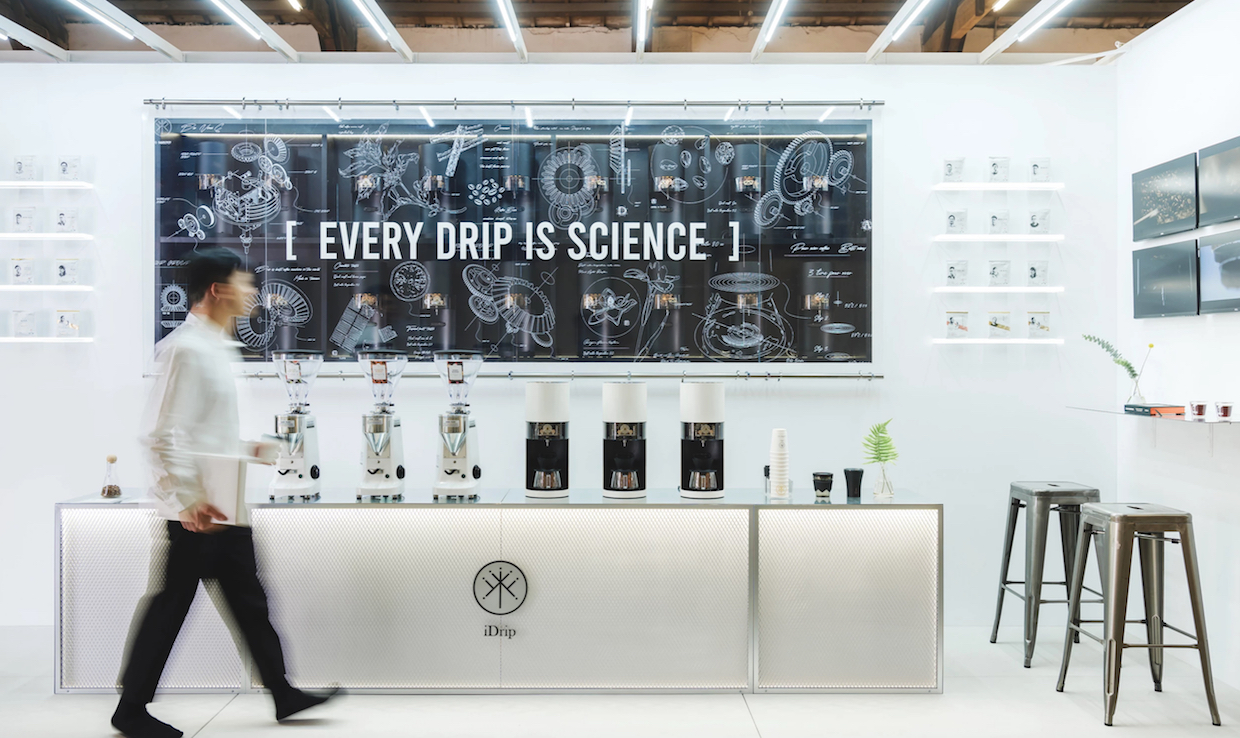 The booth features white walls and lights, transparent experimental test tubes, cold metal tables and a blackboard containing various coffeemaker designs that underscores the "laboratory" theme.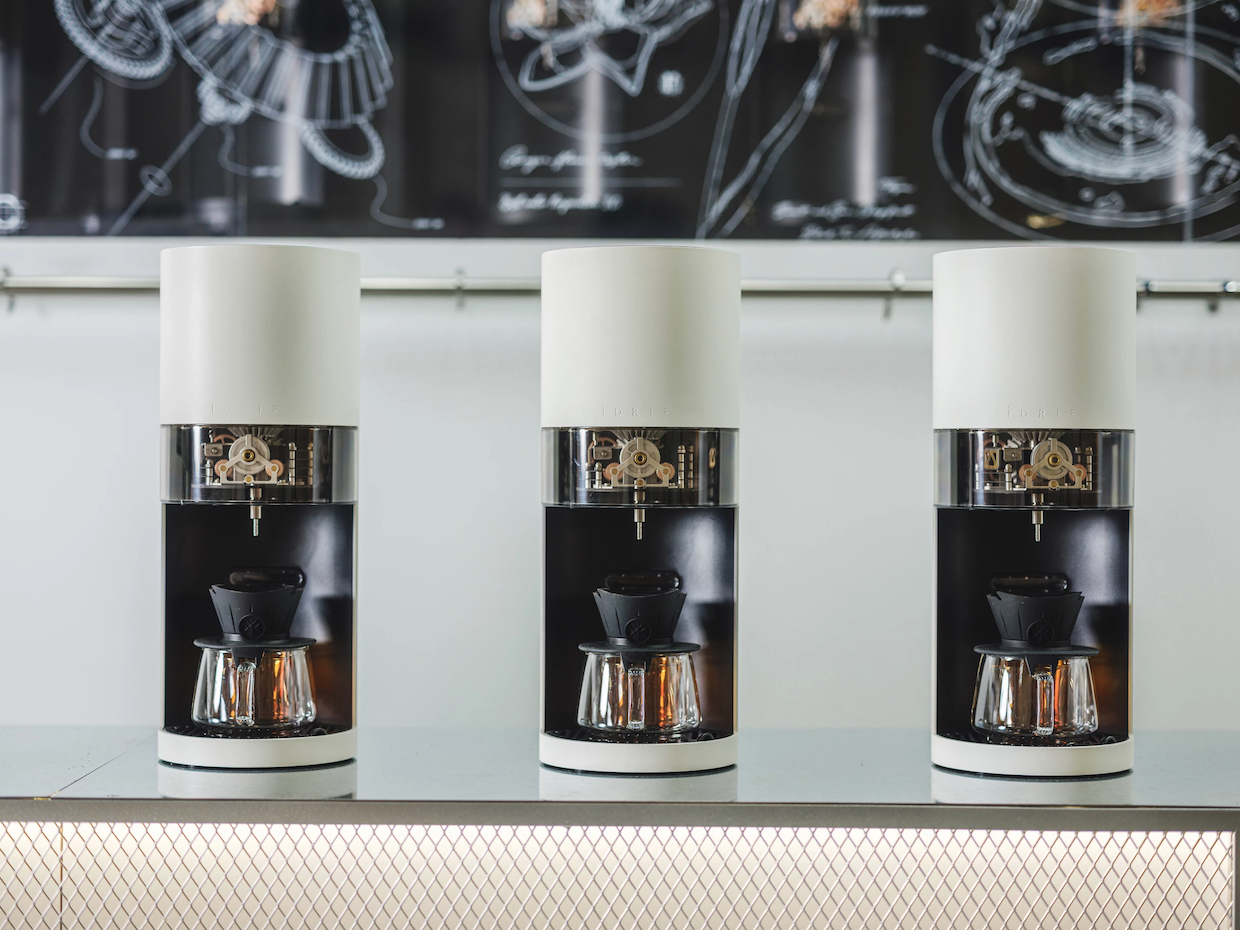 Steel plates were installed in the exhibition area to create a lab-bench-style bar for the brewer, while the graphic background features mechanical design manuscripts recalling those of Leonardo Da Vinci, while 3+2 added organic items such as nuts, chocolate, tropical fruits and flower imagery to enliven the senses.
---
DCN's ongoing Design Details series highlights specific details in coffee shop/roastery interior design or coffee-related packaging and branding. Learn more or submit your Design Details here.