[Editor's note: Since the publication of this story, Monster Coffee has rebranded to become Scary Good Coffee. The company can now be found at www.scarygoodcoffee.com. All references to the Monster name were from the original version.] 
Going without coffee brings out the monster in all of us — a foe Nancy Alvarez and Shannon Smith want to defeat with beans and brew under the name Monster Coffee Roasters.
The two LGBTQ-plus-supportive women of color launched their company in Long Beach, California, earlier this summer, hoping to make quality coffee not only more fun and familiar, but more inclusive and affordable, too.
One way they're attempting to reach those goals is through ditching the method, mystique and cost of espresso in favor of cold and manual brews.
"The espresso machine is great, but it shouldn't be the standard," Nancy Alvarez recently told Daily Coffee News. "We do not use an espresso machine and do not plan to acquire one in the future. We want to leave behind Eurocentric views of coffee, and appreciate coffee that is authentic to its origins. We want to highlight traditional methods that are more reflective of how the rest of the world drinks coffee."
Alvarez spent her childhood in El Salvador, where she recalls passing by coffee farms, witnessing production processes and seeing all the labor that went into coffee production. One thing she did not see regularly among the people growing coffee: espresso.
"This is why I am so passionate about traditional methods for coffee, because people that grow it don't usually drink espresso," Alvarez said. "It is not a good way to taste the flavor, but it is also so expensive and complicated that it limits who can access it."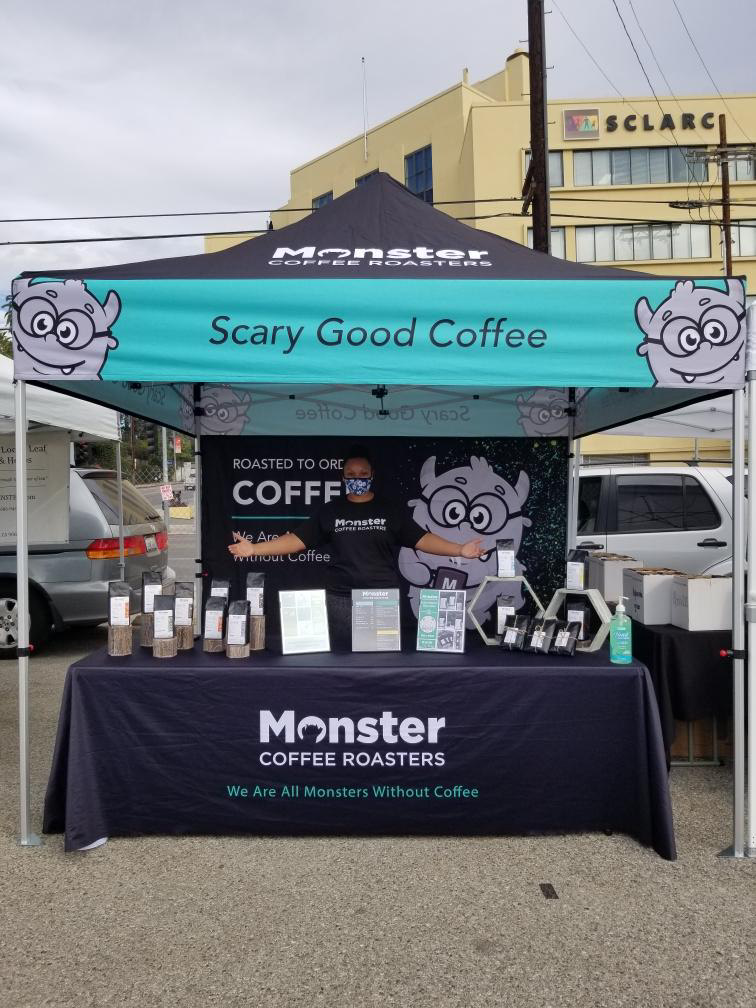 Monster currently roasts its beans on equipment owned by nearby Temecula Coffee Roasters. Bagged whole and ground coffee is sold online and at pop-up events at Long Beach commercial kitchen where Monster also produces its cold brew. Alvarez and Smith are presently building sales while planning to pursue further brick-and-mortar goals, in spite of the barriers that exist in the coffee industry.
"Being a woman of color in society can be a barrier in and of itself, but it also has ramifications for capital, resources, and information," said Alvarez. "Men dominate many aspects of the coffee industry; these environments are not always welcoming and can be intimidating at times."
---
Related Reading
---
Given this reality, Alzarez and Smith said they're trying to be strategic with the resources that they do have, by not investing in unnecessary equipment, certifications or trainings that may not translate into a positive coffee experience for customers.
"There appears to be a script that everyone in the coffee industry follows," said Alvarez. "The same offerings, roasts, menu, and flavors; it lacks personality. Most coffee shops have the same vibe when you walk in. We are trying to change that. We want to show diversity and creativity through coffee. We want you to get to know us as people, not just baristas."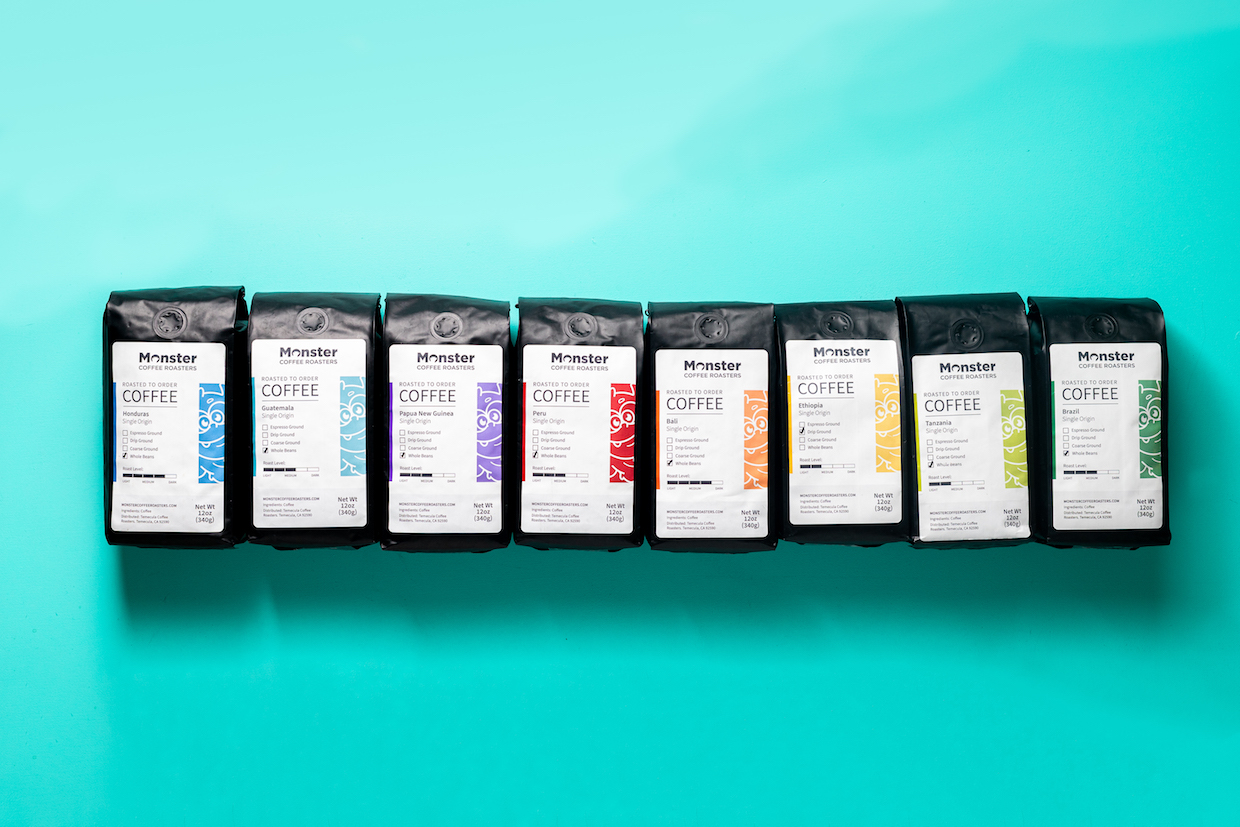 Thus Smith and Alvarez are whole-heartedly inserting their personalities into the Monster Coffee brand, hoping to build momentum for other people who have felt excluded from the professional coffee world.
"Minorities are frequently underrepresented in certain fields due to a lack of resources and opportunities, not because of a [lack of] desire to participate," Alvarez said. "We are seeing a lot more ingenuity in small businesses because people want to see themselves represented in the products they purchase. I believe that if you are in a position of power — whether as a manager, roaster or barista — you can choose to be an ally to anyone and everyone. We all have some level of privilege, and it is our responsibility to open doors for others."
---
Monster Coffee Roasters is now open for limited hours at 712 Orange Ave., in Long Beach, California. You can follow them on IG at @monstercoffeeroasters. Tell us about your new coffee shop or roastery here.
Howard Bryman
Howard Bryman is the associate editor of Daily Coffee News by Roast Magazine. He is based in Portland, Oregon.