Two friends from humble beginnings who met while working white collar jobs in Washington D.C. have launched Black & Brown Coffee House, a minority-owned roasting brand with a focus on empowering coffee producers.
Black & Brown is the brainchild of Karel Leon, who grew up in his grandmother's Colombian farmhouse, and Javier Llano, the Puerto Rican son of a sugar cane cutter and factory worker.
Leon worked at coffee farms in his youth before engaging in farmer-empowerment initiatives with the Colombian department of agriculture and, later, joining the World Bank Group.
He told DCN that his interest in the coffee sector is rooted in the fact that 90% percent of the labor in coffee is performed by Black and brown people on one end of the value stream, while "95% of the profits go to what are essentially a handful of vast international monopolies."
Llano, a public policy consultant and strategist on issues such as healthcare, energy and tax policy, lends a broad set of strategic skills to the Black & Brown venture.
Leon told DCN that all of Black & Brown's beans come from a direct network of farmers in an impoverished area of Medellín in the Colombian coffee lands, where the coffee is not only grown, but dried, processed and roasted before shipping to the United States.
He said the company has invested in a local facility in Medellín for processing, while partnering with a local Colombian roaster. The company also imports the roasted beans, which all reflect fair prices through long-term, sustainable relationships with farmers, according to Leon.
"The people there need options and opportunities to work and make a living wage, in a line of work they can be proud of and treated fairly," Leon said. ""It's not your usual transactional relationship. We don't just pay for coffee; they're our partners."
---
Related Reading
---
Along with a range of merchandise in the brands black and yellow colors, Black & Brown currently offers its single-origin coffees as different "blends" based on roast levels, with classic profiles such as "Breakfast Blend" and "Espresso Blend" alongside signature blends.
5% of all sales are donated to partners working with underserved communities in the Washington D.C. area, the company says.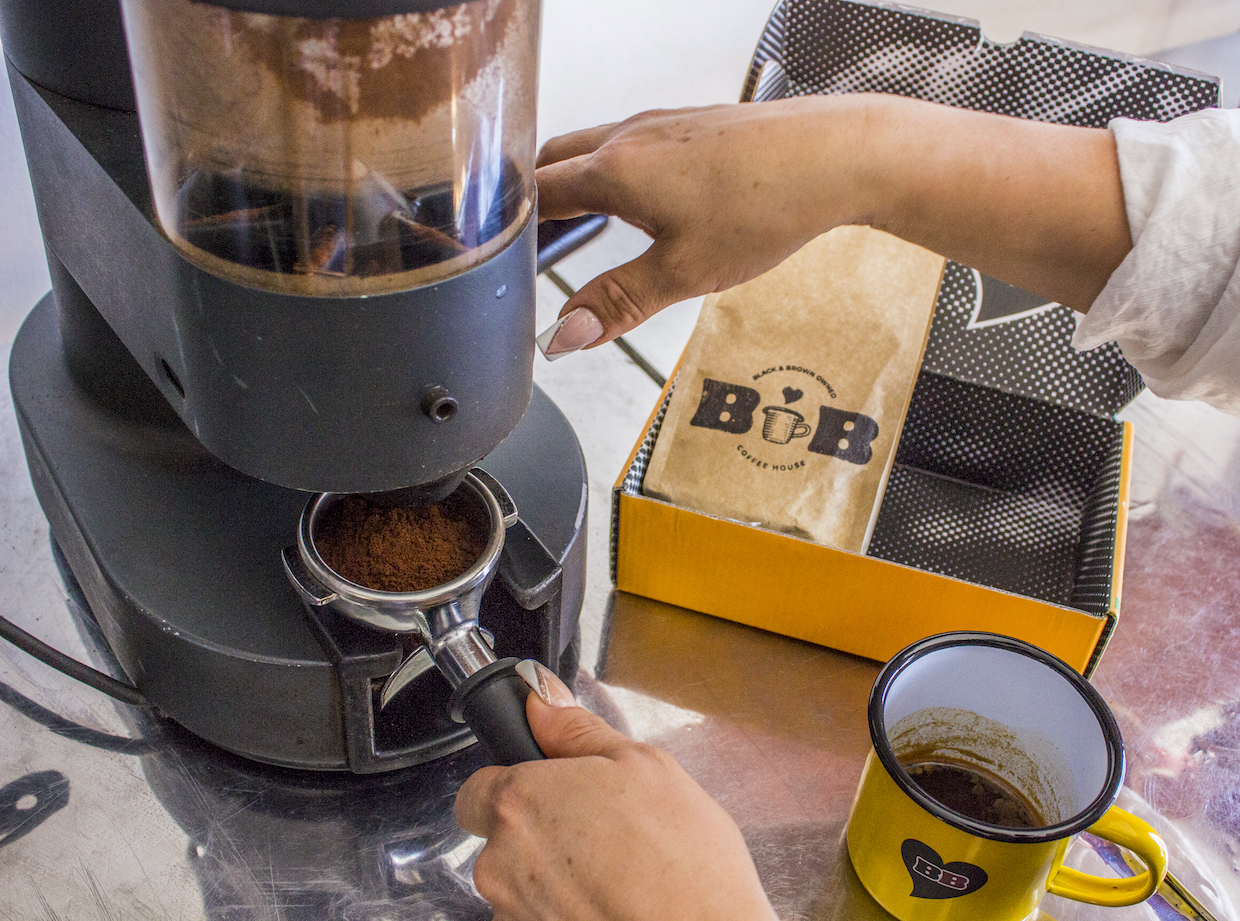 "We are hoping to continue direct-to-consumer sales, but do not necessarily consider it as our primary channel," Leon said. "Ultimately, we'd like to begin partnering with businesses whose values align with ours — companies that want to serve their employees healthier, high-quality coffee that comes from a roaster that cares."
---
Tell DCN's editors about your new coffee shop or roastery here.
Nick Brown
Nick Brown is the editor of Daily Coffee News by Roast Magazine.