Client: Blue Bottle Coffee Japan
Designer: I IN Inc.
Construction: TANK, Atelier Loöwe
Lighting design: Y LIGHTS
Digital art: Panoramatiks
Photography: Tomooki Kengaku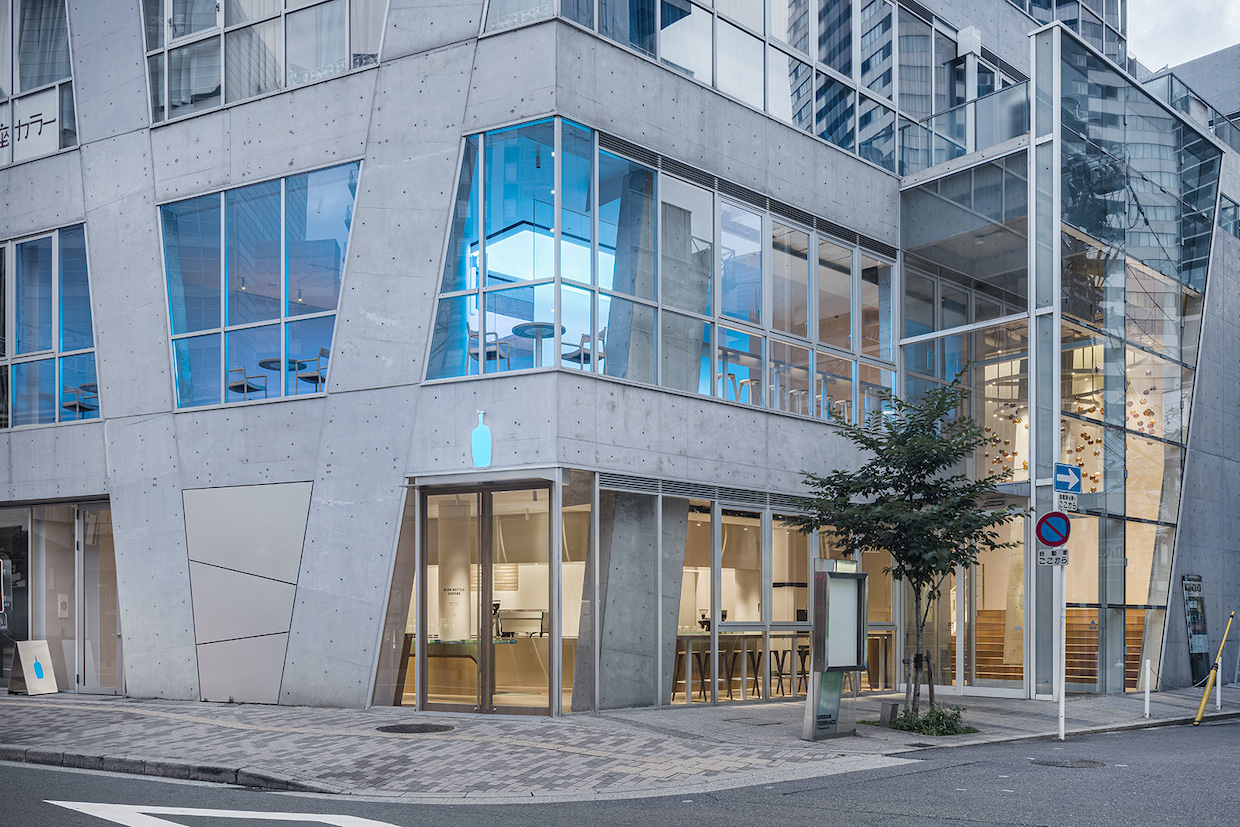 Among the 24 Blue Bottle Coffee Japan retail locations, the design of the first-ever Osaka outpost might be the most literal interpretation of the brand yet.
Opened last fall on two levels of the Daimaru Umeda department store building in the Chayamachi district, the shop is awash in the blue of Blue Bottle's already literal blue bottle logo. Yet its visual minimalism is enhanced by lighting and sound design elements that combine with the coffee being served to stimulate all five senses.
On the first floor, warm wood fills the space leading to a bright coffee bar framed by polished stainless steel.
"The special blue glass, used throughout the store, expresses the brand's iconic character with its' unique transparency," the Osaka-based lead designer of the project, I IN Inc., told DCN. "The product is placed there to directly convey the brand's message. At the staircase area, a glass chandelier hung from the ceiling spreads throughout the atrium."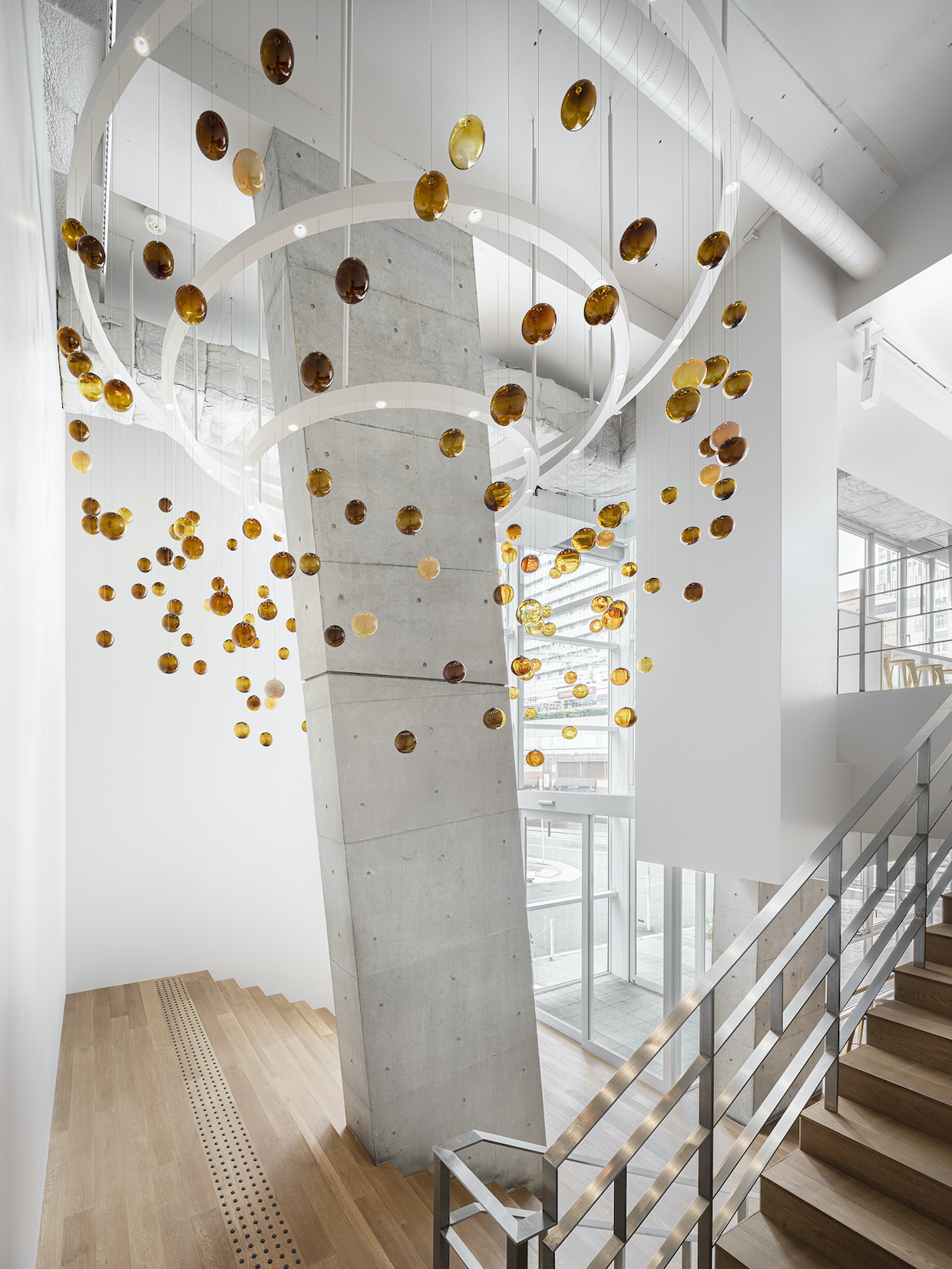 The chandelier boasts spherical glass lighting that references coffee's color and droplet forms. Through that atrium, customers can reach the second floor, where a center space set apart by while walls and further illuminated by blue light offers visual images and music that cascades from the ceiling.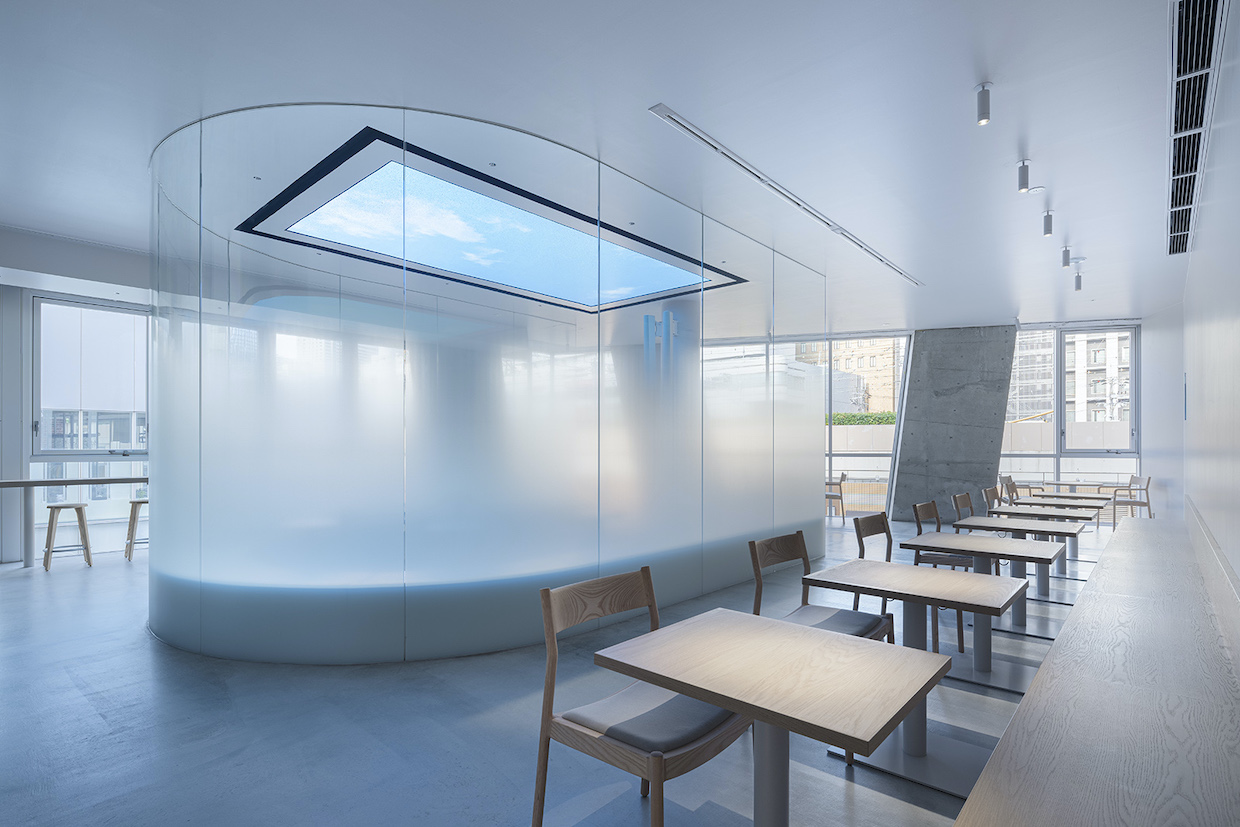 The bottle-like blue space offers a single bench seat for guests seeking a moment of repose within the busier context of the store.
"By spending time here while bathing in the images and sounds that 'fall' from the ceiling, guests create a special experience that can change the impression of time and stimulate their senses," the designers told DCN. "Images and music, created in collaboration with Panoramatiks, allow the customer to fully reset themselves."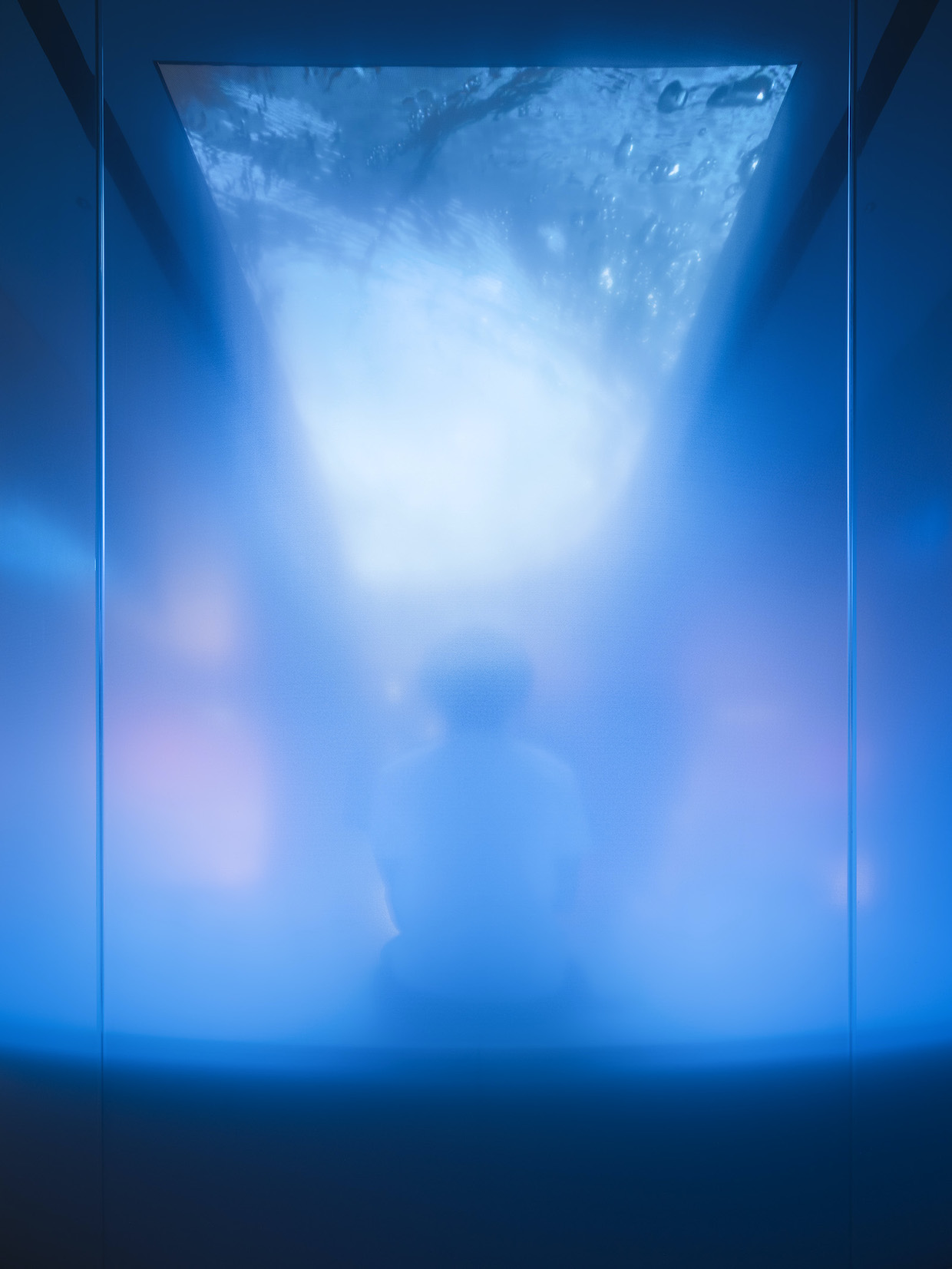 ---
Read more from DCN's ongoing Design Details series here. If you are a coffee shop owner, designer or architect and would like to submit your project for consideration, feel free to reach our editors here.]