The coffee people of Nashville got a bonus gift on Dec. 26 of last year, with the opening of a new coffee shop and meeting place.
"On Christmas night, it was a random Instagram post, we said, 'how would you like for us to open tomorrow?'" Corey Alexander, co-owner of the new All People Coffee & Beverage Hall, told DCN. "And the community responded. It was crazy. They're like, 'yes, absolutely, please! We'll be there first thing in the morning.'"
Despite its quick-fire finish, the opening was nearly a year-and-a-half in the making after Alexander and All People co-owner and business partner Bradley Bruce decided to merge their beverage-oriented visions for a community gathering space. Bruce wanted to open coffee shop, and Alexander always wanted to own a bar.
"Ultimately, we're a neighborhood that is so diverse but has very few places where people can just come and hang out," Alexander said. "Our baristas are going to greet you, talk to you… We love regulars. We want people who come in to feel like regulars, sit at the bar and talk to the barista or me or whoever's in the shop. A little community is what we really aim for."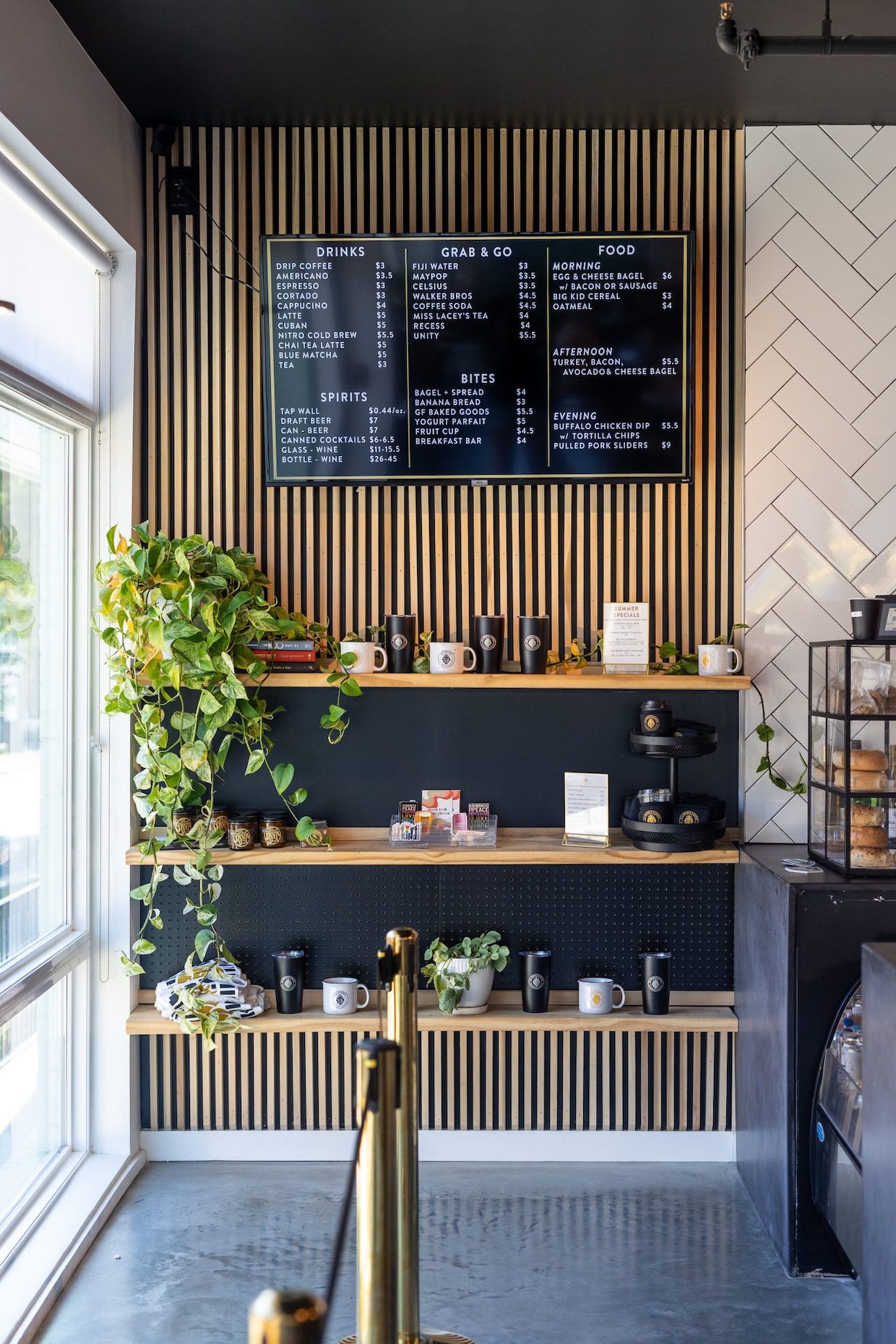 Alexander said the business also hopes to open doors for other community-minded entrepreneurs, especially people of color.
"Being a Black coffee shop owner, there's not many in the entire country; It's rare," he said. "I'm really happy that we are going down this path and creating more opportunities for others to venture out and start other Black-owned coffee shops and roasteries."
All People Coffee is located on the corner of Douglas and Lischley avenues in East Nashville (look for the giant colorful guitar mural outside). Inside, bursts of plant life, including a preserved moss wall, are fed by light from large exterior windows. Black and gold accents surround the white-tile-backed bar area and seating types such as barstools and a book nook.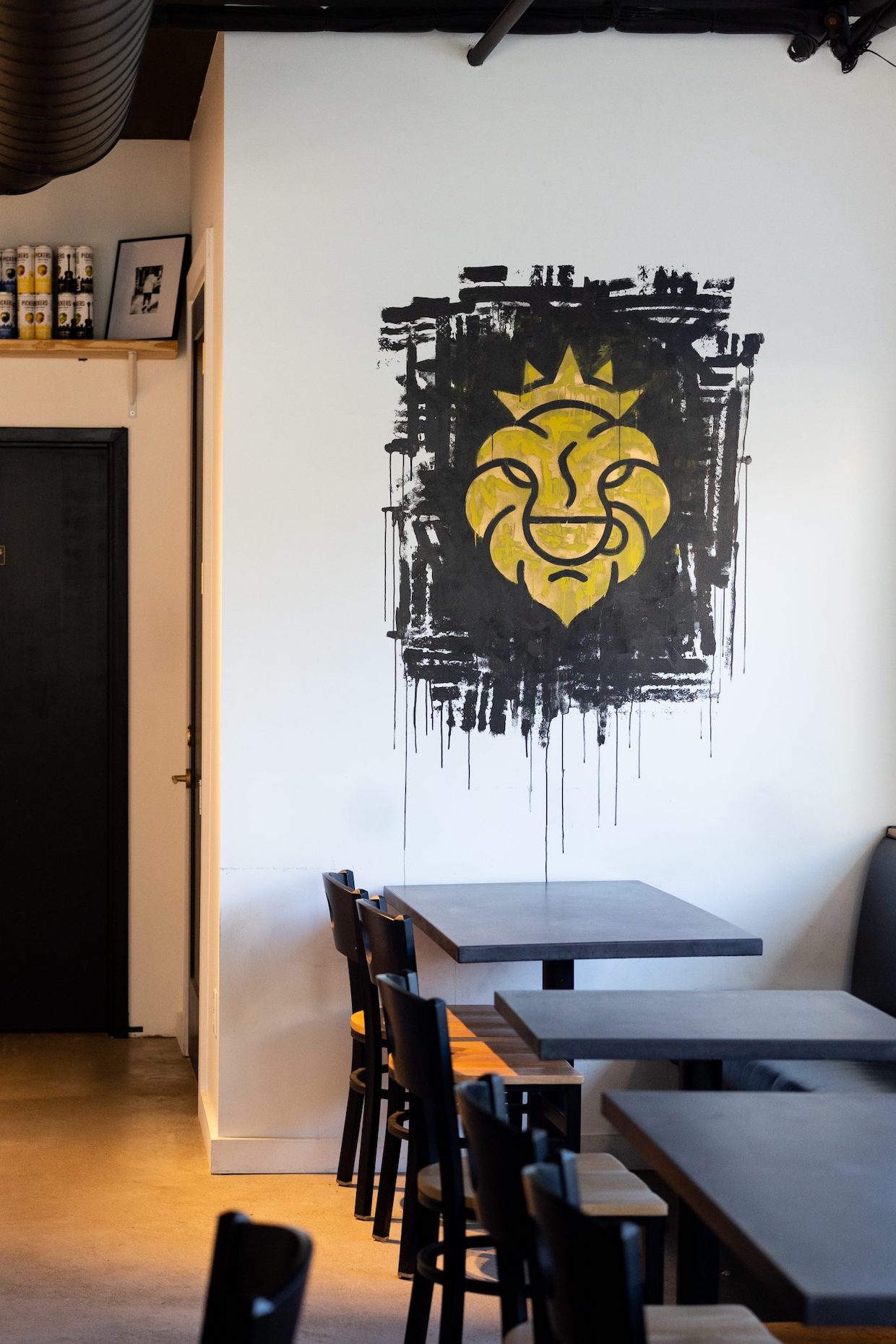 Said Alexander, "We wanted a place that was elegant but relaxed, welcoming, a place where you could still get work done."
Materials and furnishings were sourced from Nashville and Tennessee-based outfits, and that commitment to local sourcing extends to both the coffee and beer programs. A self-serve tap wall offers a variety of Nashville-brewed craft beer offerings, while coffees sourced through Nashville's Osa Coffee Roasters support a menu of traditional espresso-based drinks.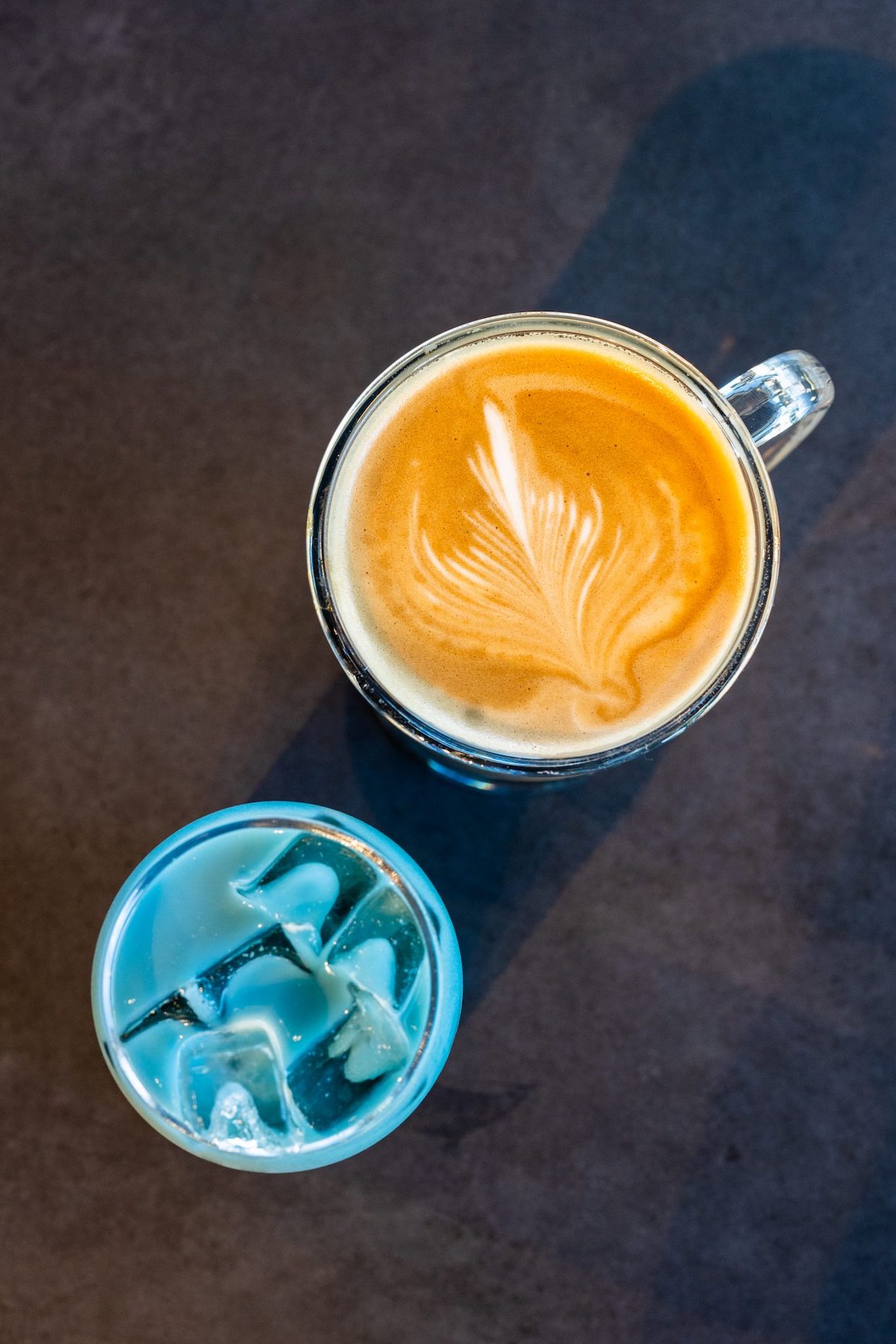 The shop also offers non-coffee goods like a vivid blue peaberry matcha tea and bagels from Mount Juliet-based Jersey Oven (Facebook link).
"Nashville's coffee scene is pretty awesome to say the least," he said. "There's awesome companies, awesome roasters — a lot of competition, but everybody shares. We are friends with most of the coffee shop owners. I go to all the coffee shops around. At the end of the day, coffee is a great unifier. We all love to sit down and have a beverage and talk. People all over the world talk over coffee and tea."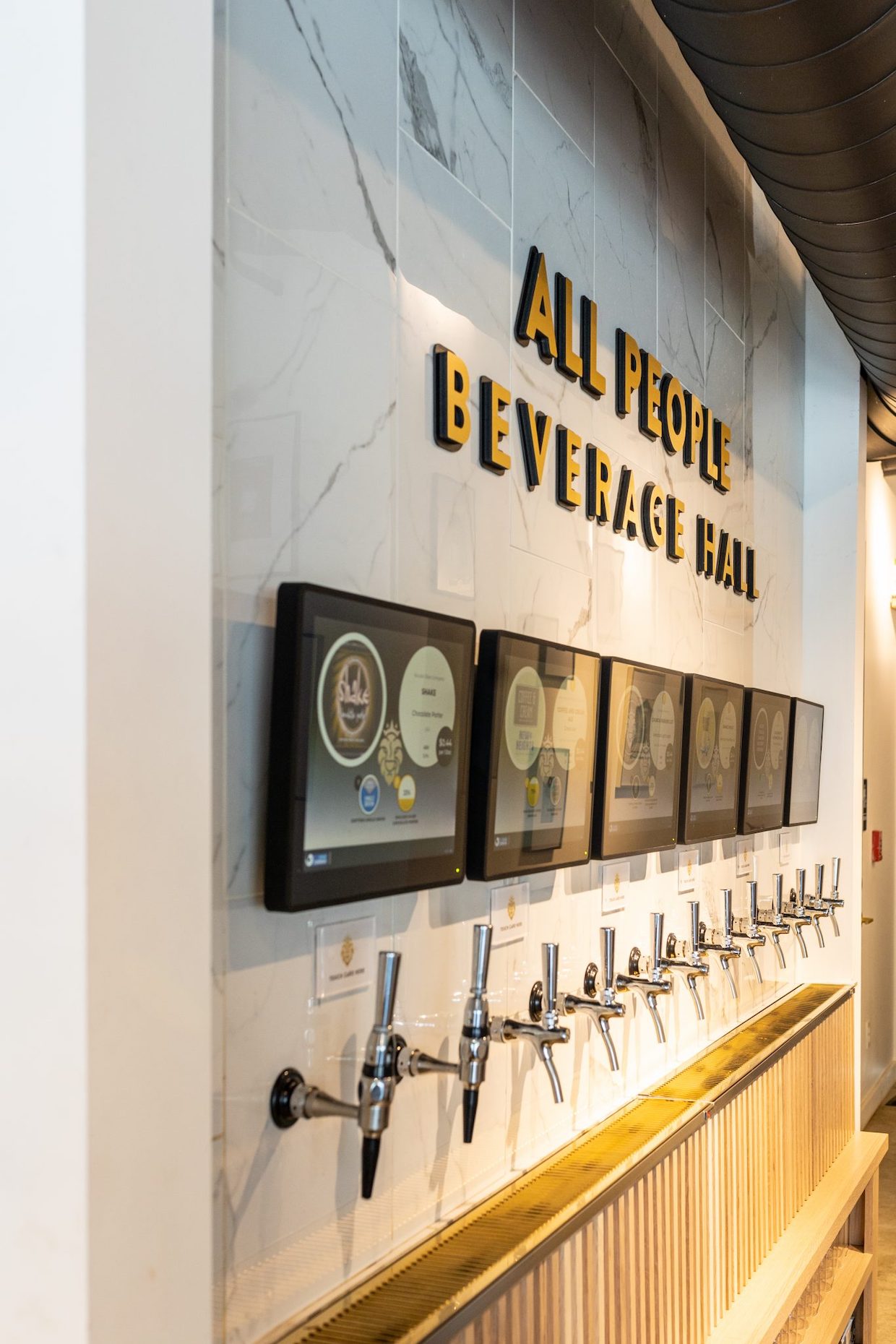 With one store now up and running for the good part of a year, All People has some ambitious plans to reach more people. The company recently purchased a coffee trailer for mobile service, while plans for a franchise location in Florida are also in the making.
"Coffee makes the world a lot smaller," Alexander said, "but it expands everything so much."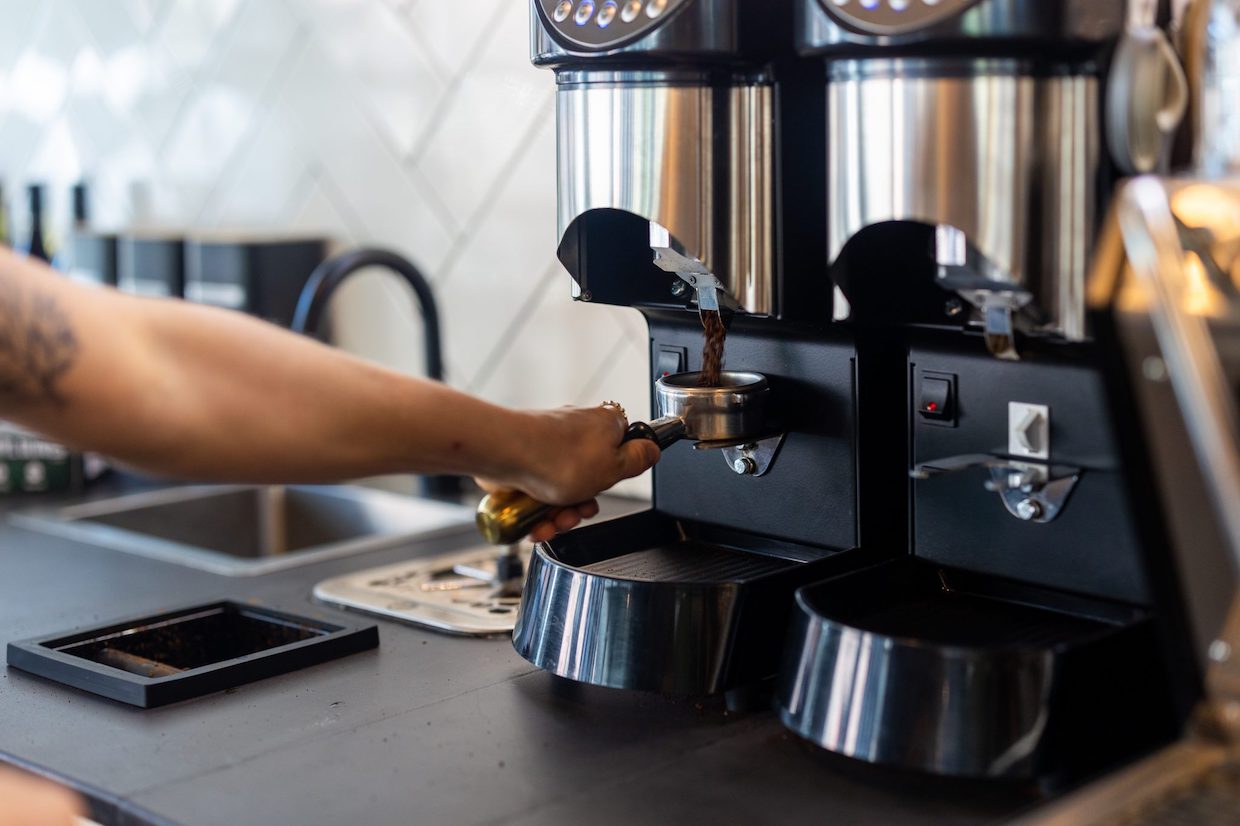 ---
All People Coffee & Beverage Hall is now open at 347 Douglas Ave #101 in Nashville. Tell DCN's editors about your new coffee shop or roastery here.
Libby Allnatt
Libby Allnatt is a writer with a passion for trying new coffee shops. She lives in Salt Lake City, Utah.