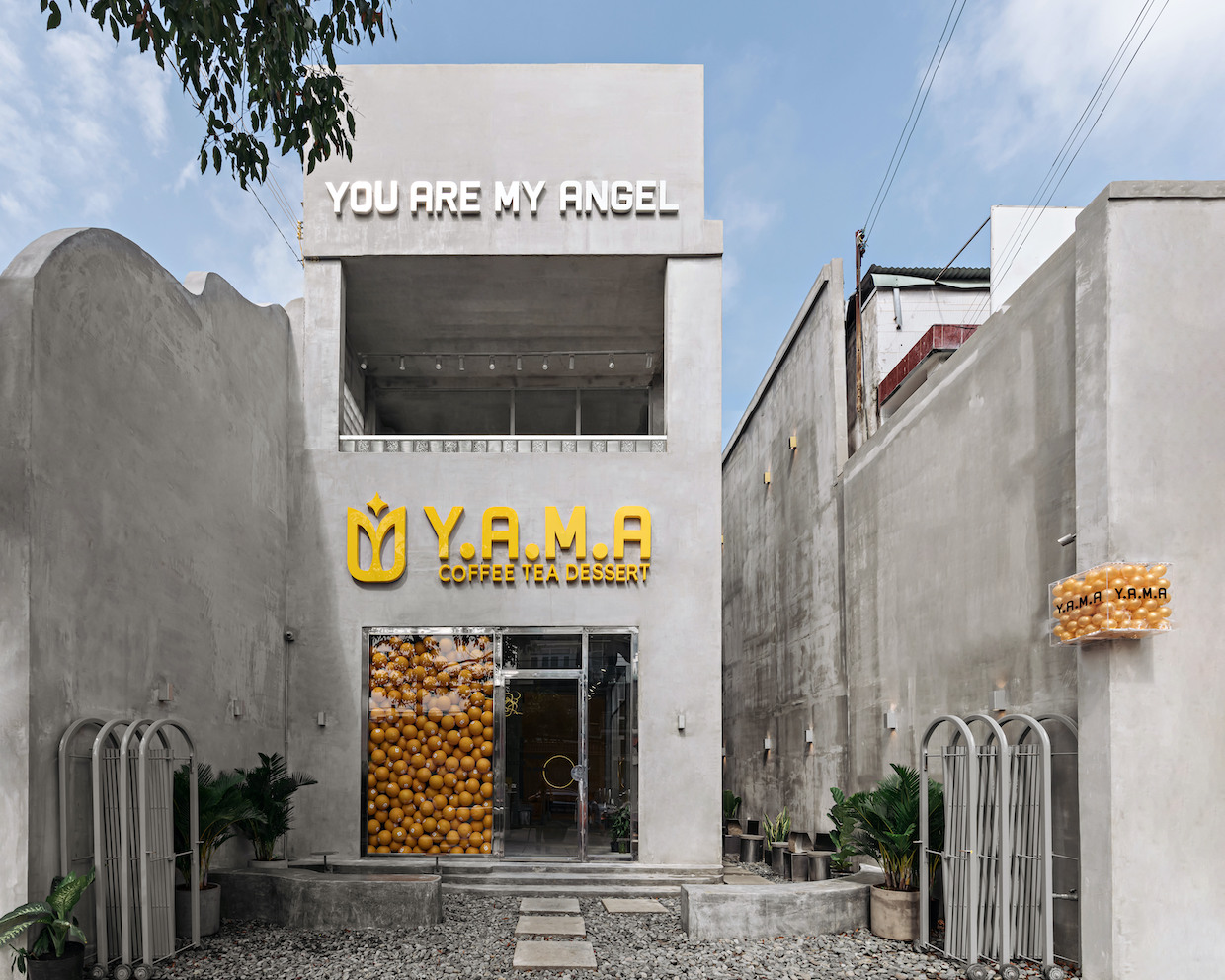 Welcome to Design Details, an ongoing editorial feature in Daily Coffee News focused on individual examples of coffee shop architecture, interior design, packaging design or branding. If you are a coffee shop owner, designer or architect and would like to submit your project for consideration, reach our editors here.
Design Details: YAMA Coffee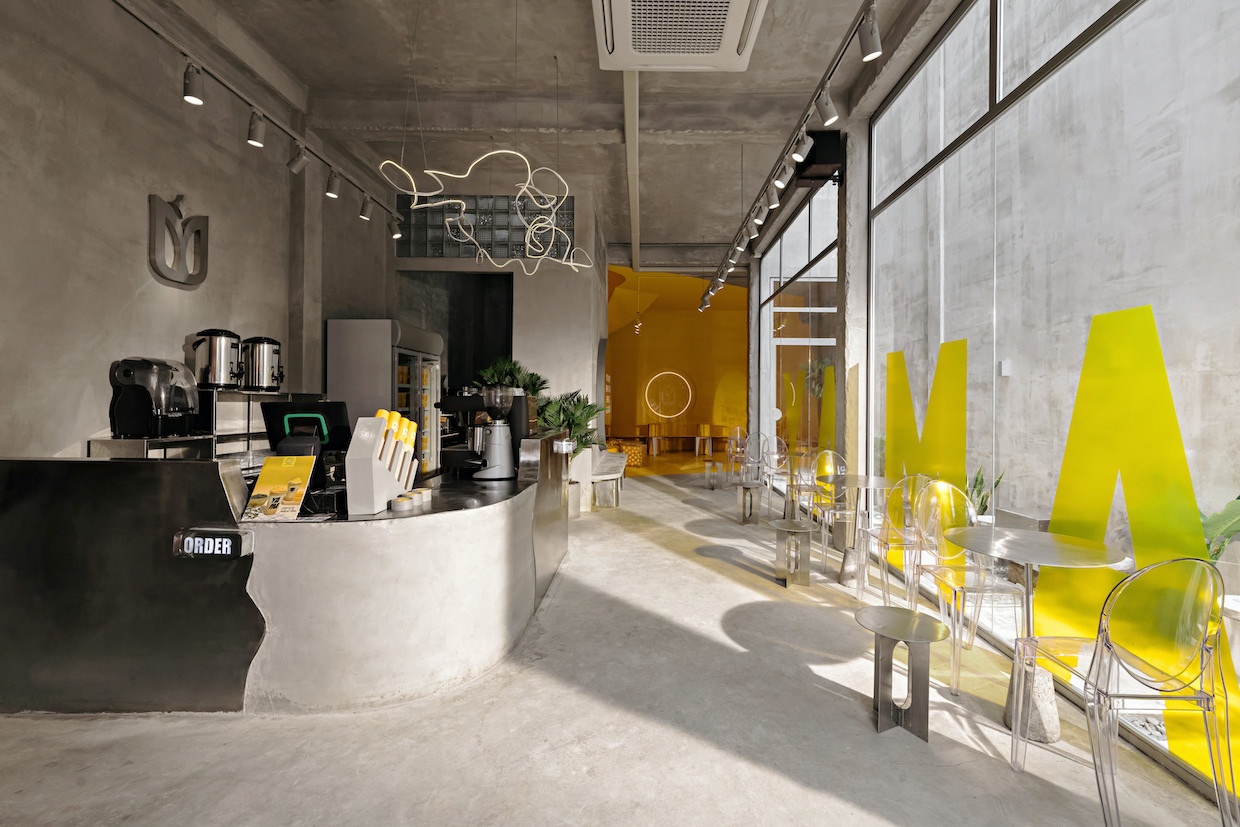 Project: YAMA (Instagram)
Location: 222 Vo Thi Sau Street, Ward 4, Tây Ninh City, Vietnam (Google Maps link)
Size: 195 square meters (2,098 square feet)
Open date: Reopened in 2021
Design Studio: KSOUL Studio (Ho Chi Minh City, Vietnam)
Lead Architect: Mr. Huynh The Nguyen
Photography by: Valor Studio
A redesign of the YAMA coffee and tea shop in the Vietnamese city of Tây Ninh was inspired by the brand's original beatific vision — You Are My Angel — while simultaneously responding to the modernization of the shop's surroundings.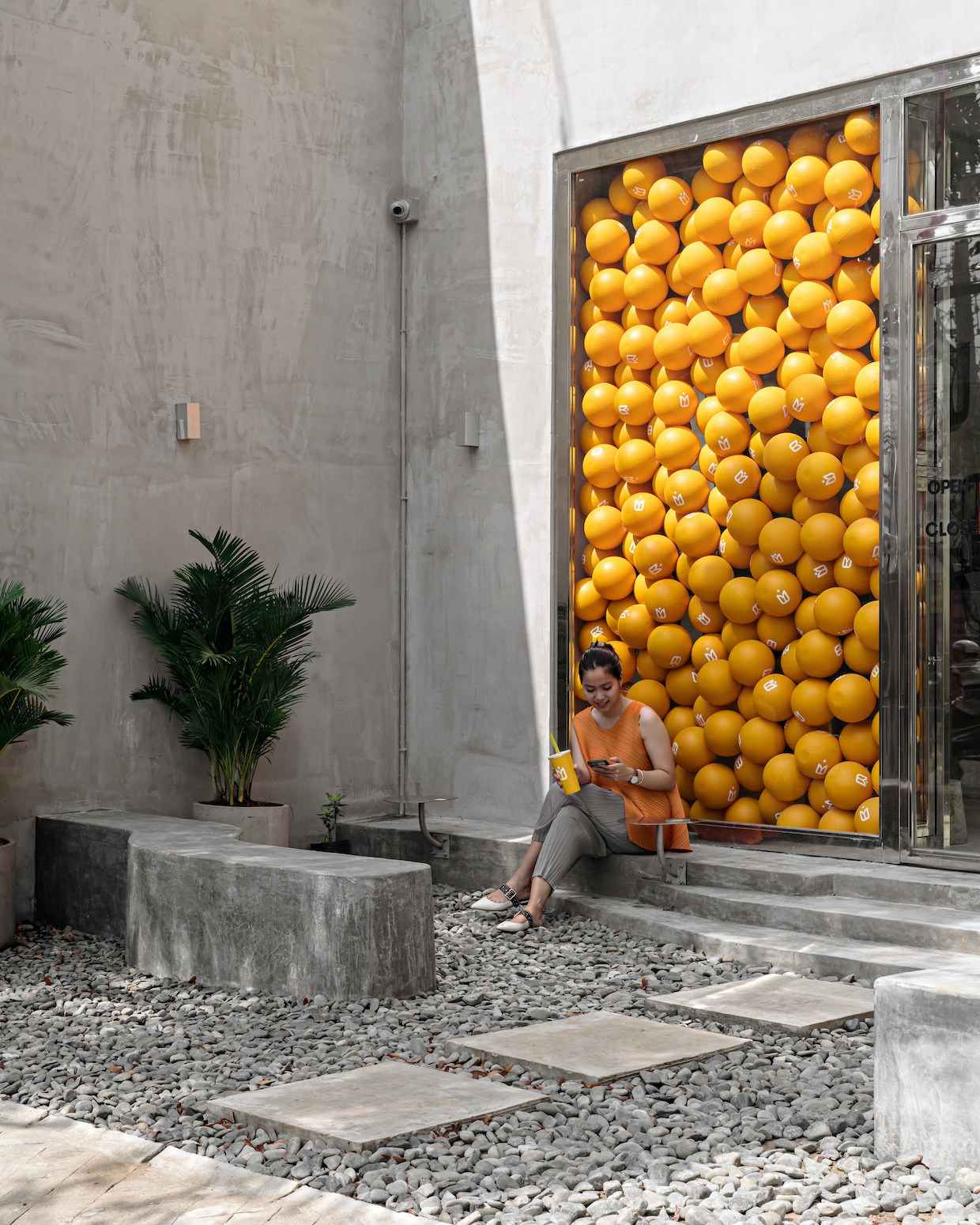 The lead design and architectural firm KSOUL Studio, based in Ho Chi Minh City, used cement gray coloration throughout the shop to represent urbanization while contrasting with the brand's characteristic yellow. Within this palette, the yellow also served as a symbolic reminder of the sun that shines on the land, the firm told DCN.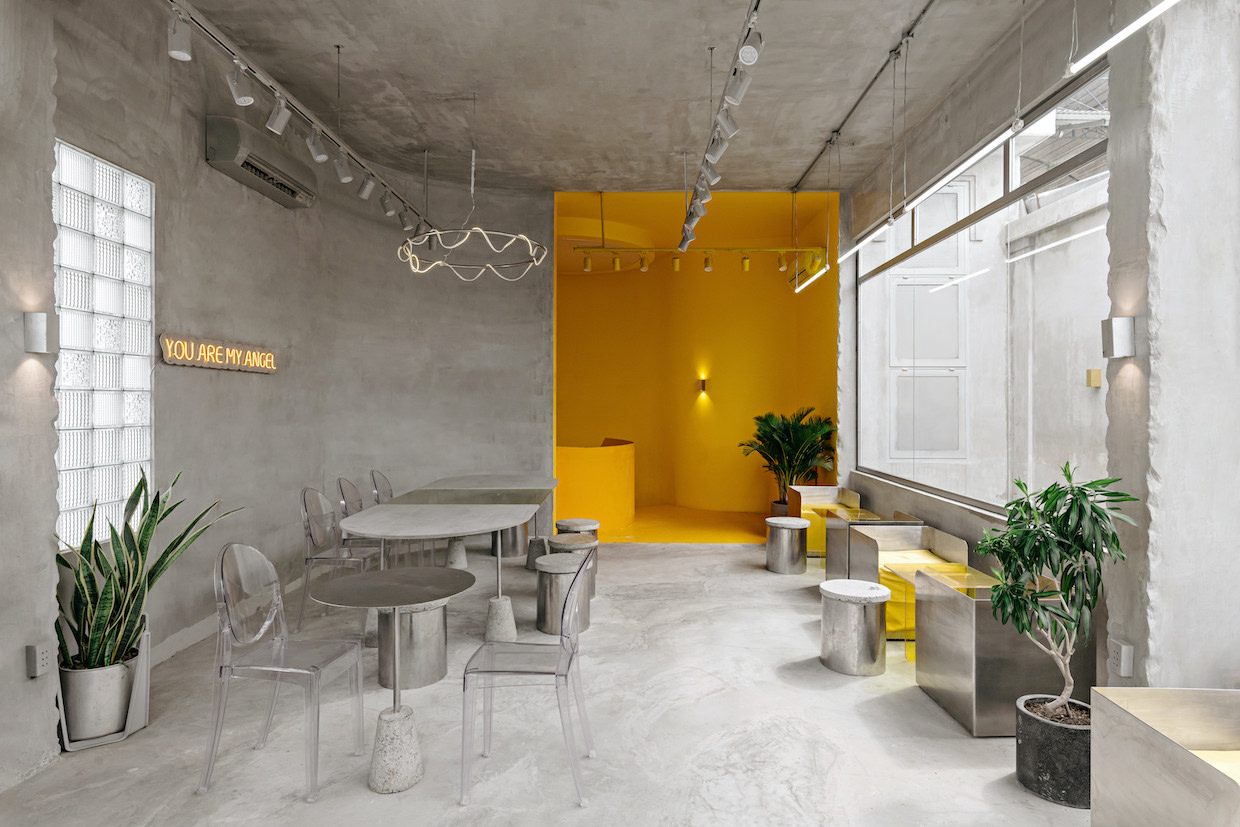 Capturing the effects of the light are the surfaces of cement, concrete and stainless steel, the latter cladding the bar and creating a shining effect for guests entering the shop.
"One special thing about this project is that a majority of interior furniture are customized and produced particularly for this brand," KSOUL said in a statement shared with DCN. "The stainless steel table out on the yard, the couch, the stool, or even the large desk on the second floor are meticulously measured and arranged to satisfy the structural and functional requirements."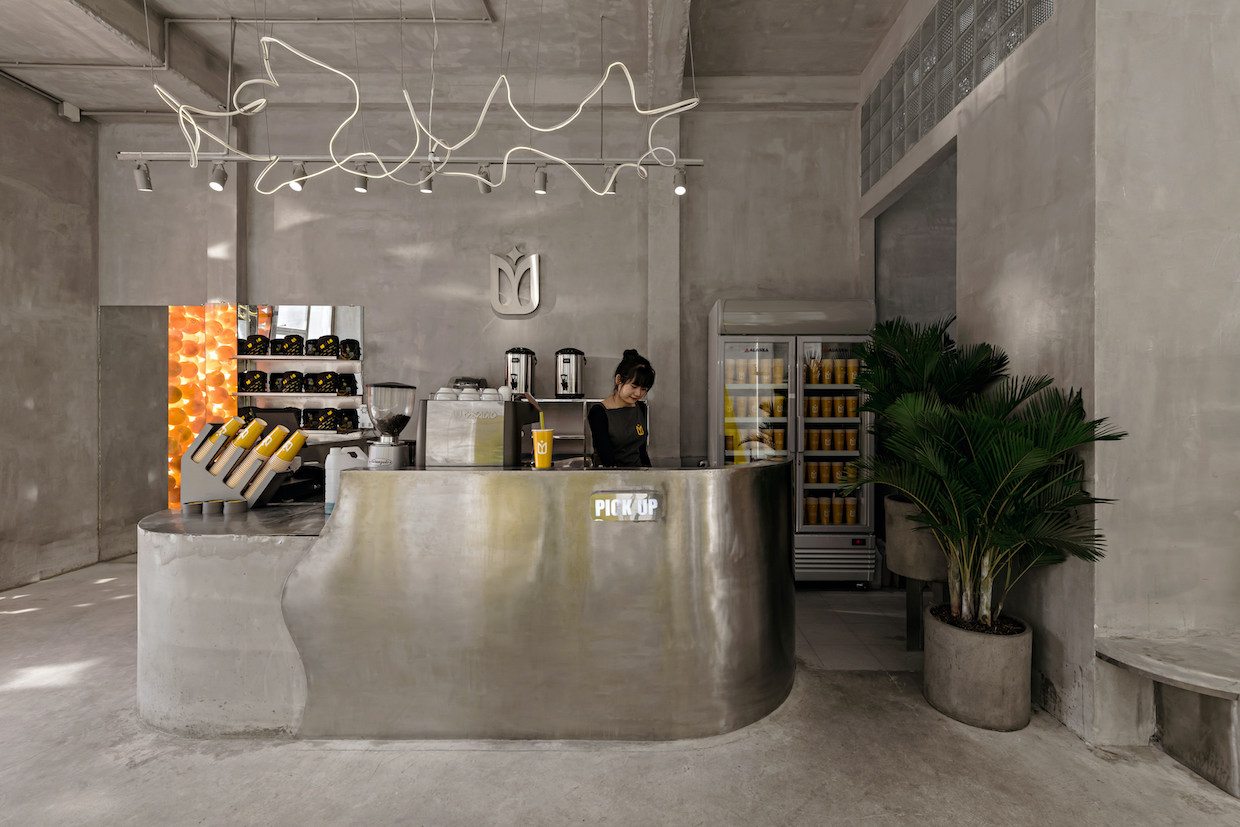 Inside, yellow epoxy paint matches with blocks of wall color and a spiral staircase that leads to the second floor, delivering an interior design highlight yet still connecting to YAMA brand images throughout the space.
Rather than focusing on overt images of angels, the firm employed light and sun imagery to convey the brand's message.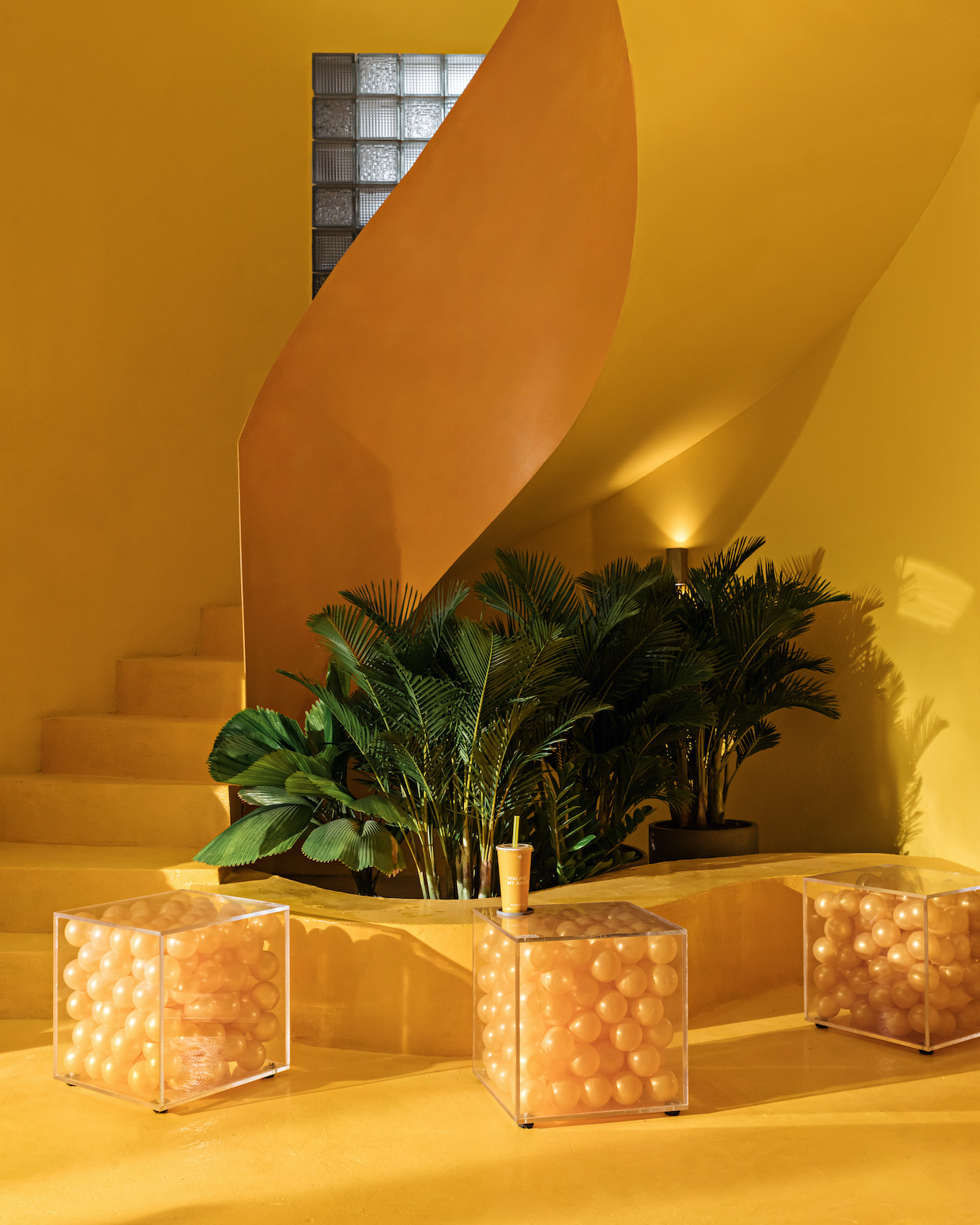 Said KSOUL, "The image of the sun is put on some of the decoration [spots] to subliminally express the spiritual value of the angels and pay tribute to the supporters of YAMA."