Joanna Alm is widely recognized as an expert in coffee.
A decorated coffee roasting competitor and Specialty Coffee Association board member, Alm is the managing director and co-owner of the renowned roasting company Drop Coffee in Stockholm, Sweden.
Given these and other coffee credentials, it's difficult to imagine Alm as a fledgeling barista in Oslo some 15 years ago.
"I thought coffee came from Italy," Alm recently told DCN. "And I could only make hearts in my lattes."
Yet within a year working in coffee, Alm found herself competing at the Swedish national barista championship. It proved to be a transformative experience.
"I wanted to learn everything about coffee," Alm said. "It was like a new world was opening to me, and I wanted to collect it all."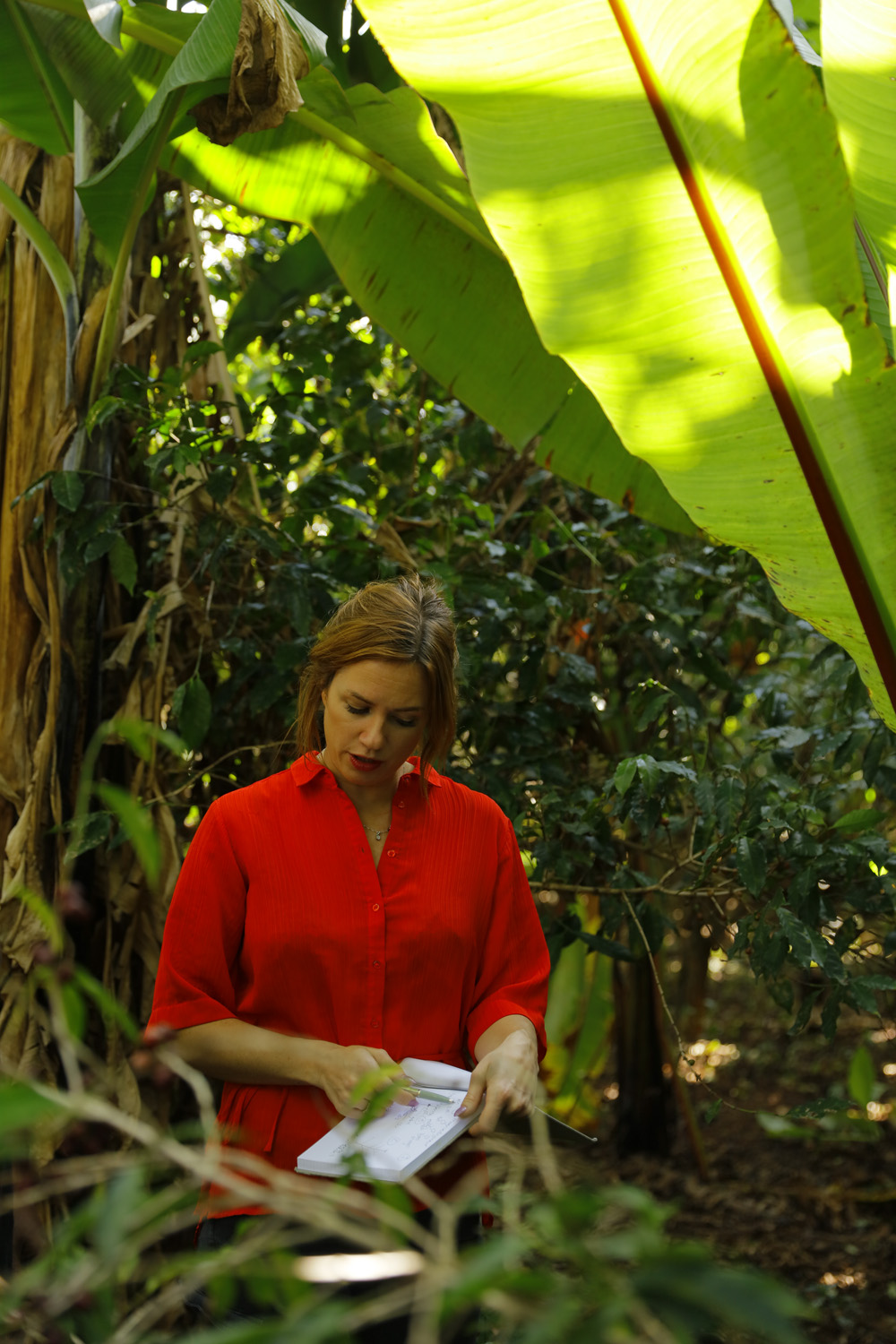 Soon after, Alm traveled to Panama. Since then, traveling to the places of coffee's origin has become a staple in Alm's work as a roaster and as a business owner.
In 2015, Alm and Drop Coffee Co-Owner Stephen Leighton made an ambitious decision to buy coffees only from producers with whom they had direct, in-person relationships. At the time, they also developed a sourcing template designed to ensure sustainable practices.
Said Alm, "We are looking at the cup profile – for coffees that score over 87 – and for people who are doing incredible work in sustainability."
In Drop Coffee's first-ever sustainability report — which was released last October and builds upon Drop's ongoing pricing transparency reports — sustainability is defined in part as "evaluating our situations every day and making conscious decisions based on the effect our actions have on the planet, the people involved, and the profit of the businesses."
Alm is especially interested in ensuring farmers and producers, the more vulnerable actors in the supply chain, are properly paid for their work.
Here's more from a recent conversation with Alm:
What about coffee excites you most?
I would say touching the green coffee by the roaster, knowing that it's going to end up in people's homes and knowing where it came from. The world becomes very little and connected in one single cup. It's fascinating that coffee can end up at my place [in Stockholm] from Bolivia.
Another thing in coffee that I find very exciting is the people. There's something really beautiful about how we connect through coffee, and for me, it gives me new perspectives when I look at countries, places, villages and cultures where coffee is produced compared to my normal every day.
Something I didn't expect when I started in coffee is how much you can change [by] working responsibly in coffee. You can actually [make an] impact in terms of sustainability, the way things are viewed, and how people think about coffee, but also you can make a direct impact on origin — a small change, and that for me is really, really fascinating.
What about coffee troubles you most?
The prices and the structure. We have to start paying more for coffee. My guess is that we should pay about three times more than we currently are. If you look at the risks taken [in the coffee supply chain], so many of the risks fall on the coffee producers. I would like to see how risk-taking could be distributed throughout the chain and not be stuck in the perspective of how coffee farming was built up, coming from colonization and those structures. Rather, how can we do it in a new way?
What would you be doing if it weren't for coffee?
I was studying to be a nurse when I started in my cafeteria so that's probably what I would do. When I was younger, my dreams were to become a hairdresser or a firewoman or to work in interior design. I think all of those I can see bits of me in. I do really enjoy conversations with customers about the art of coffee or the art of being a hairdresser — and the same with interior design. I think they are an expression of yourself.
The coffees I source and how I prefer them roasted — I don't want to say it's my art, but I can tell that I have a certain way I want the product to end up. I'm looking at certain characteristics in a coffee, and I think that's not far away from [the work of] an interior designer.
---
Is there someone in coffee who inspires you? Nominate that person for DCN's ongoing "Three Questions" feature.
Jen Roberts
Jen Roberts is a Paris, France-based writer and avid coffee drinker. She's currently writing a book on women in coffee.