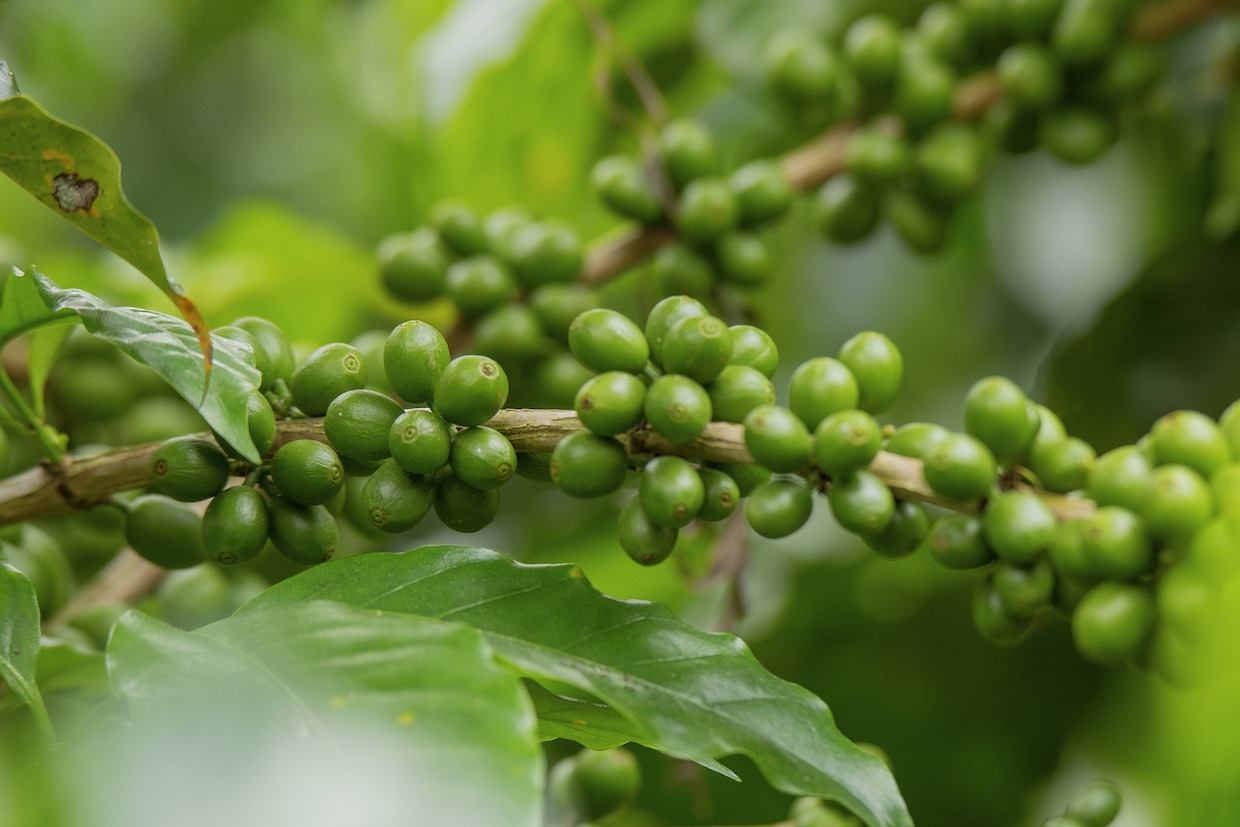 With a focus on Hawaii, the United States Department of Agriculture's chief research agency is joining Innovea, the global coffee breeding network spearheaded by World Coffee Research (WCR).
In an announcement today, representatives from the USDA's Agricultural Research Service (USDA-ARS) said the participation in Innovea is designed to strengthen the Hawaiian coffee sector's long-term resiliency in the face of crop-killing threats already at hand, such as the coffee berry borer pest (CBB) and coffee leaf rust disease.
The U.S. agency said breeding coffee varieties that have improved genetic resistance to such threats will require increased genetic resources domestically.
"Within our existing germplasm collection, we don't have enough genetic diversity to develop all of these new coffee traits quickly," U.S. Pacific Basin Agricultural Research Center Director Marisa Wall said in today's announcement. "Now, by joining Innovea, we'll have a partnership with coffee growing countries around the world that will expand our ability to add pest and disease resistance and greater climate resilience to the coffee crop and supporting U.S. growers. And it will aid coffee production around the world."
Portland, Oregon-based, globally focused WCR announced the official launch of Innovea last November. With financial backing from more than 200 organizations in WCR's network, Innovea is the first broad-scale, noncompetitive global breeding network in the global coffee sector since the 1960s.
It also comes at a time when coffee producers are facing increased threats due to climate change, pests and diseases. Meanwhile, due to sustained historically low prices for green coffee in the free-market era, coffee farmers typically have the least capacity for investments into research and sustainability.
Thus, the Innovea project is focused on immediate collaborative action for the long-term sustainability of coffee.
"Because coffee is a tree crop, the breeding process can take anywhere from 10 to 30 years for finished variety development, depending on the breeding approach used," WCR said in November. "After that, new varieties can be released in a country as often as every 3-5 years."
In today's USDA-ARS announcement, Hill said the U.S. participation in the program will bring some 300 new genetic samples of coffee from diverse growing regions that are not currently in the agency's research collection.
---
Does your coffee business have news to share? Let DCN's editors know here.
Nick Brown
Nick Brown is the editor of Daily Coffee News by Roast Magazine.