The owners of three Denver coffee companies have come together to launch a fourth, called Subjective Coffee.
With a coffee shop that opened to the public last week and roasted coffees for guests and wholesale accounts, Subjective Coffee also provides a multitude of behind-the-scenes professional services for fellow coffee businesses.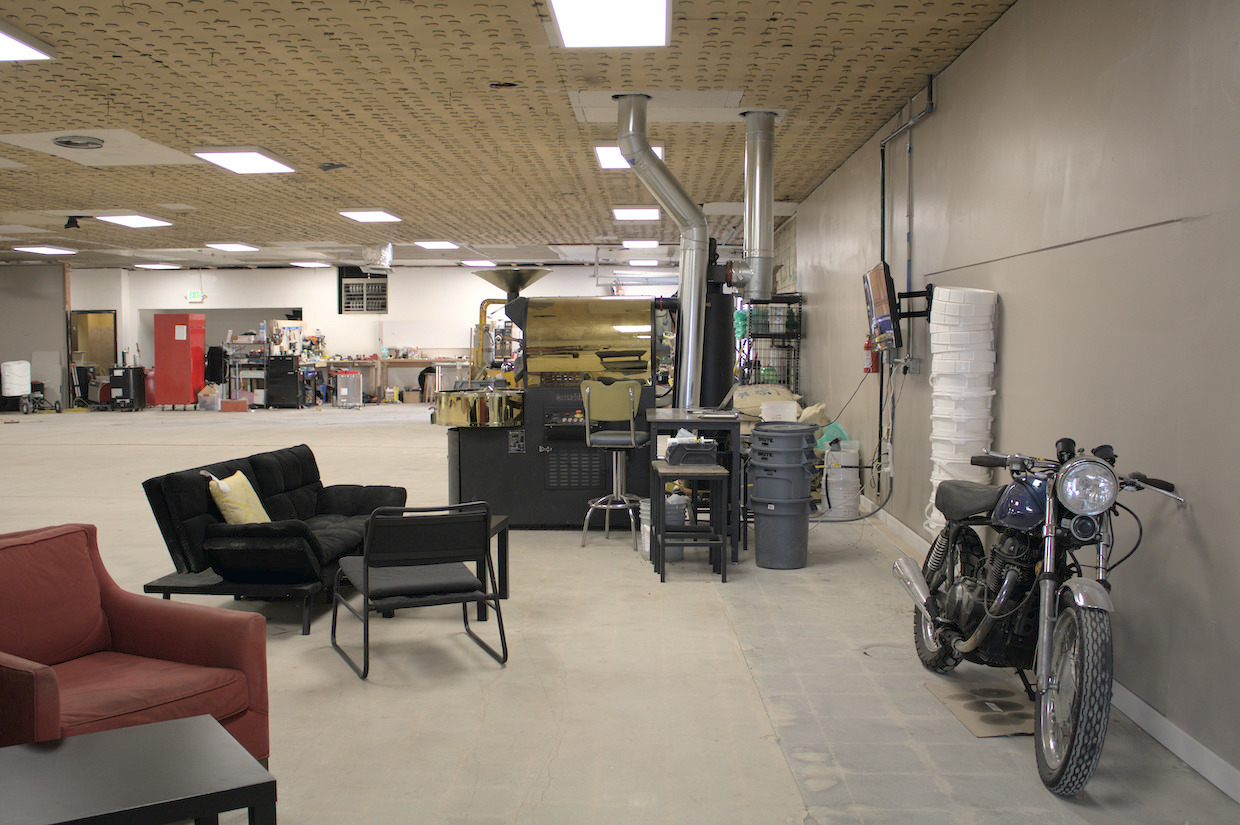 Jeff Bebout, who owns Glass Arrow Coffee and Roostercat Coffee, has partnered with Ground Shark Coffe Owner Nick Lowary to establish a new roastery that will be shared by all three of the coffee businesses, plus the Subjective brand.
Roasting, Wholesale and Green Coffee
A modified Ozturk OKS-10 roaster beats at the heart of the production roasting center, which sits within a total area of 7,500 square feet area that used to be the Joyful Ballroom and event center in Westminster.
The new coffee space also includes a cupping lab and barista training room, green coffee storage areas and the approximately 1,200-square-foot public cafe.
Within these new digs, Subjective can offer green coffee services such as collaborative buying, brokering, importing, climate-controlled storage and local transport. The company plans to coordinate with farmers and buyers to help fill containers, while also providing logistics assistance to larger buyers.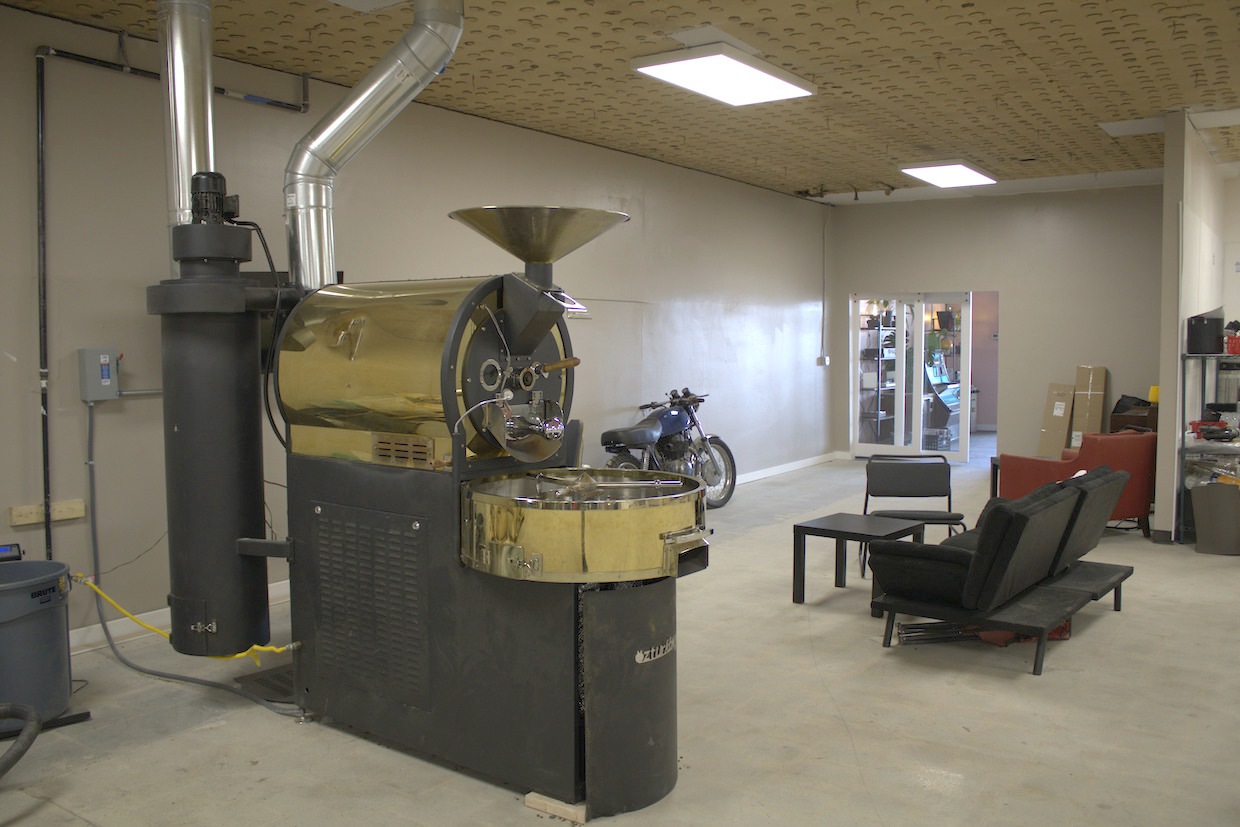 The company is also offering "spot" sales of green coffees to roasters in need of small quantities.
"I hope [Subjective Coffee] will be really beneficial to the Denver coffee scene, and interesting to the industry at large," Jeff Bebout told Daily Coffee News. "We will be offering storage for roasters and other brokers with the hope that we can save middle America a bit of money on shipping."
The Subjective Coffee Shop
A casual consumer inside Subjective may not notice anything beyond the spacious cafe, which offers a full espresso and drip coffee program, pastries, retail bags of roasted coffee and more.
Seating includes stylish half-back bar stools and cushioned benches alongside surfboard coffee tables and pastel pink-and-brass end tables. Bebout is restoring a 1968 Wurlitzer Americana jukebox to complete a 1960s-style listening lounge vibe.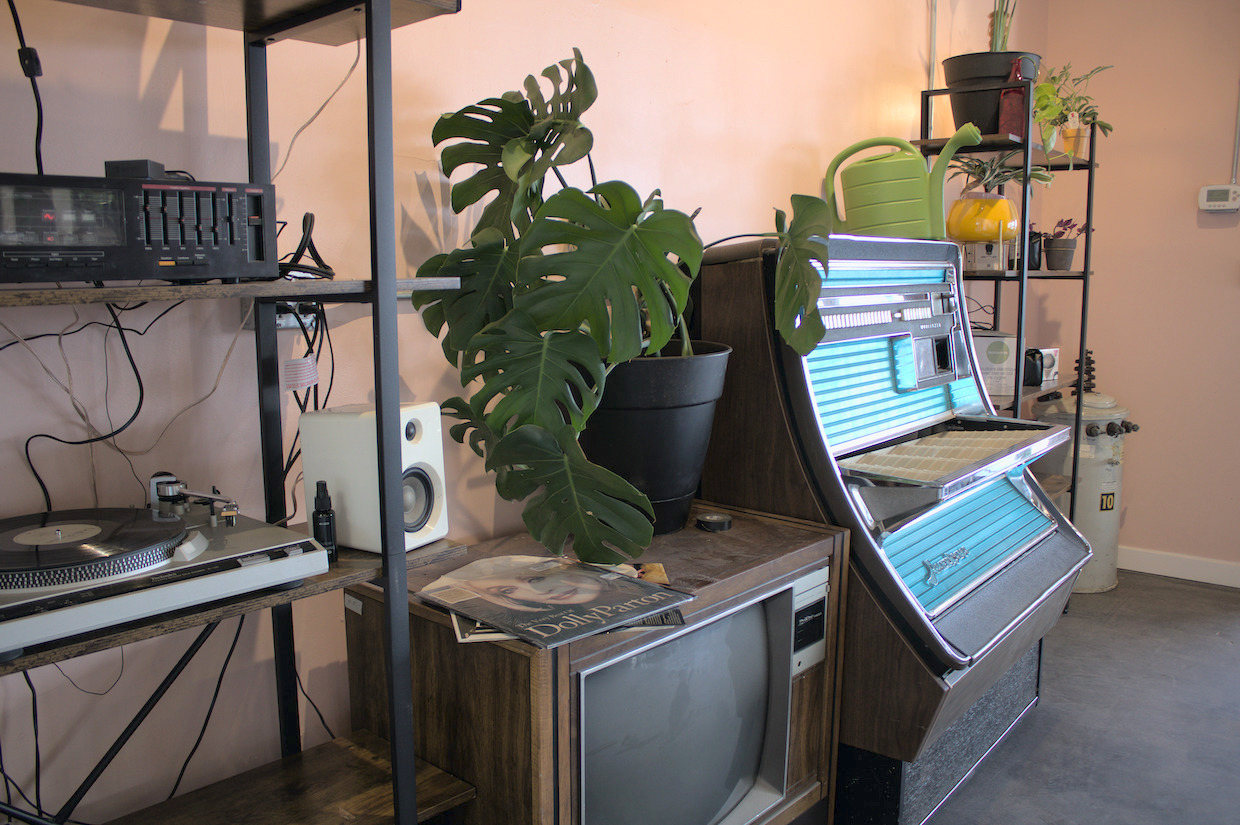 "We wanted our customers to be able to have a complete mid-century home experience," Bebout told DCN. "We also built a faux architectural peak over the bar to make it feel, on approach, like a Googie architectural style home. To top off the Googie look, we added mirrors as the backsplash to the bar, to give it the window look."
In the backroom, Glass Arrow, Roostercat and Ground Shark will all be roasting, while maintaining a focus on supporting other small businesses in the Denver area.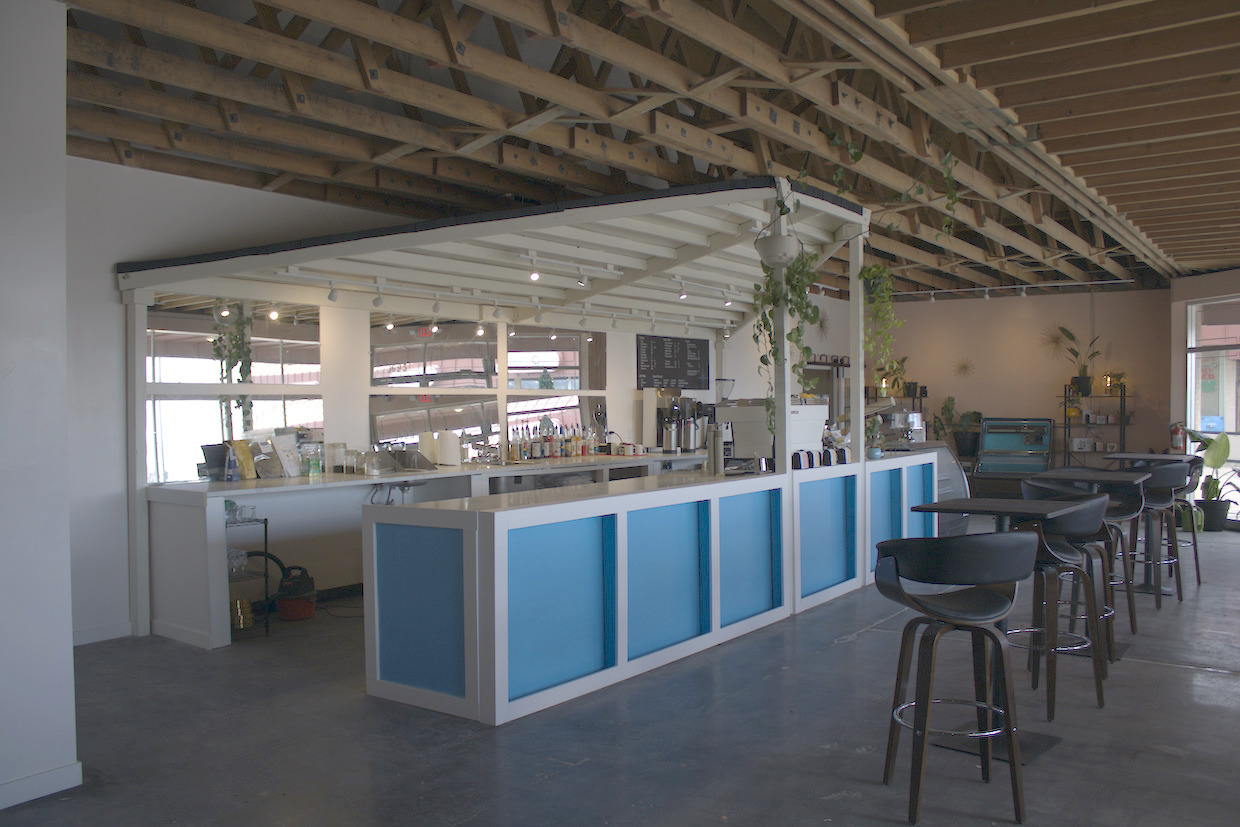 "It's a big risk scaling the way we have," said Bebout, "but we see, all over, folks whose lives and businesses could be made a lot easier and more successful by having one central hub like this, at which to buy, sell, network and partake within the one thing we all love."
---
Subjective Coffee is located at 3695 W 72nd Ave in Westminster, Colorado.
Howard Bryman
Howard Bryman is the associate editor of Daily Coffee News by Roast Magazine. He is based in Portland, Oregon.