The specialty beverage scene in Austin, Texas, continues to advance with Progress Coffee Roasting's heralded return to return to bricks and mortar.
A brilliant cafe, roastery and cocktail bar by the almost 20-year-old company opened last month, offering local beers and wines, cocktails, multiple seating areas, food trucks outside and, of course, a progressive coffee program.
Murals by local artist Rachel Smith explode with color on the remodeled facade of the 70-year-old former mechanic shop in the shadows of I-35, where an airy black-and-white interior maintains hints of industrial heritage among modern coziness.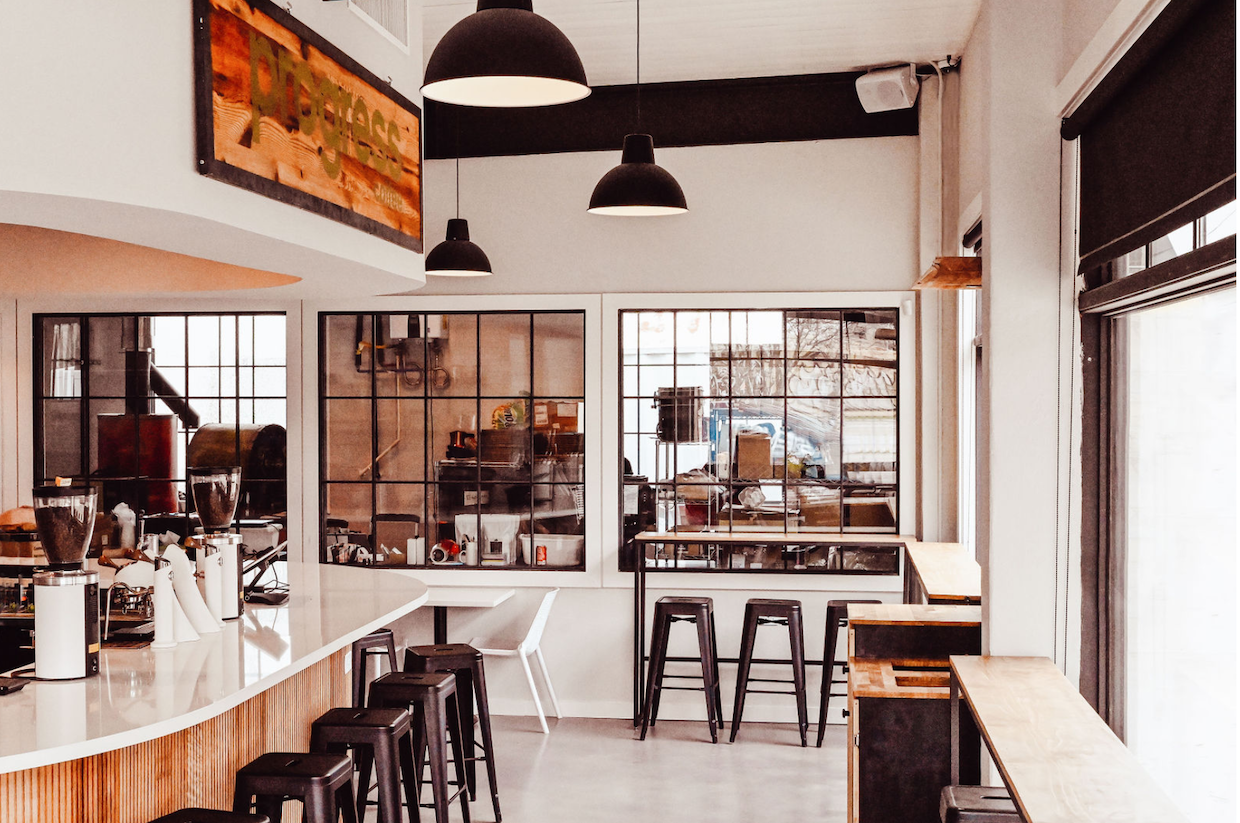 "We intentionally mixed the original feel of the space with updated design," Progress Coffee Roasting's Owner and Head Roaster James Benson told Daily Coffee News. "We used natural wood and wood colors to soften some of the steel look of the structure. We also have stone countertops and tables with quite a few natural plants to brighten it up even further."
Located in Austin's Cherrywood neighborhood, the cafe has a walk-up window offering service directly to guests in an outdoor area that is roughly twice as big as the 1,200-square-foot cafe interior.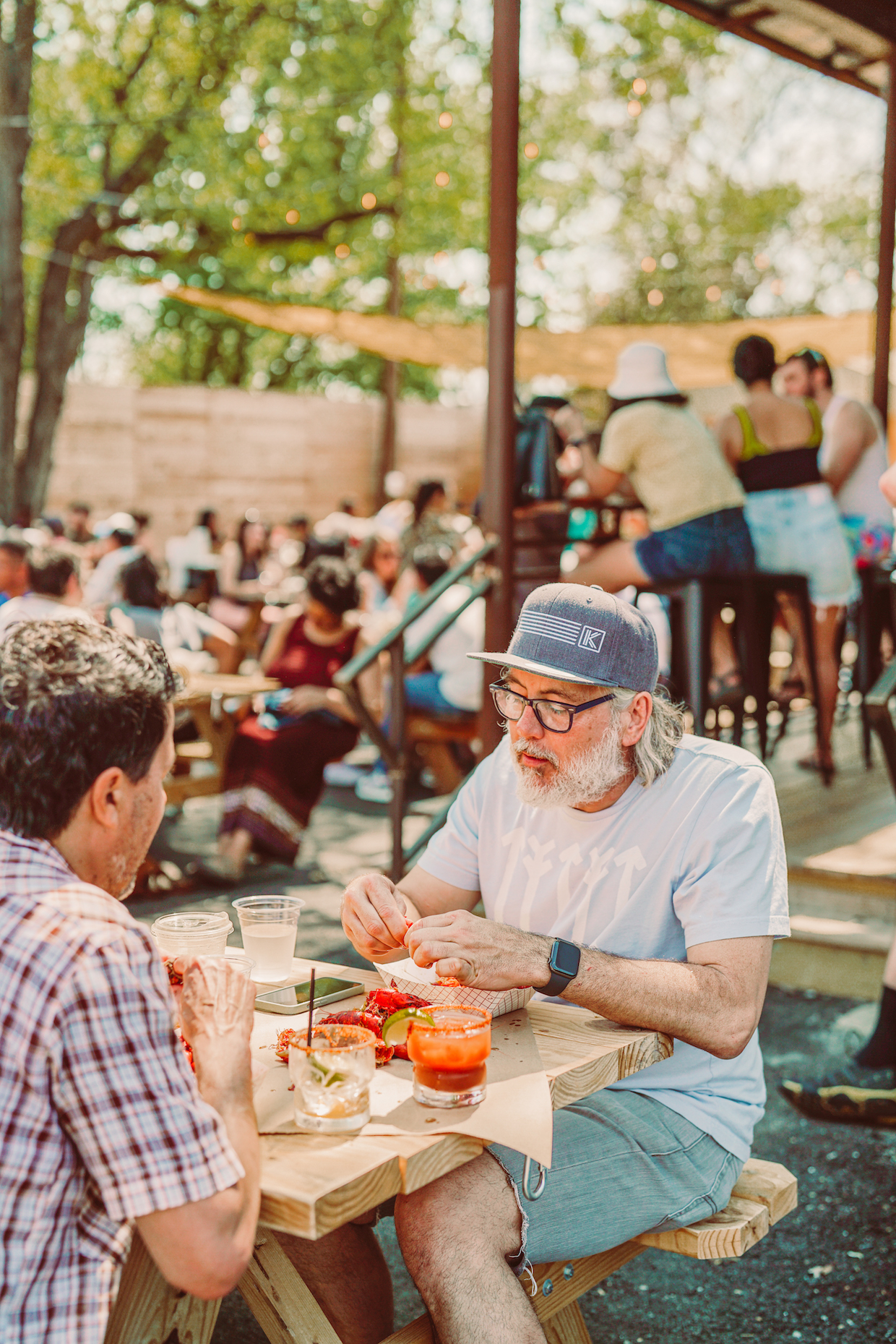 Guests who venture inside can chat with baristas over the bar's 2-group Modbar espresso and steam systems. There, they can catch a glimpse the company's San Franciscan SF25 roaster browning beans for various blends and single-origin offerings, including several sourced through North Carolina-based importer De La Finca.
"We have enjoyed our direct trade relationship with De La Finca, and look for quality coffees that our customer base would love," Benson said. "Our goal is to have amazing coffee, roasted, packaged and served in an approachable and welcoming way."
Progress Coffee was founded as a single retail bar by Joshua Bingaman in 2004, then brought roasting in-house five years later. Benson joined Progress as a consultant in 2012 before ultimately taking sole ownership when Bingaman moved on to other opportunities. The original cafe closed 10 years ago as the focused turned more towards roasting.
Current Progress Co-Owner Scott Withers joined Bensen in 2019, at which time the company also acquired the new Cherrywood property with renewed retail aspirations.
"I have a restaurant/coffee background and Withers has a cocktail/bar background," said Benson. "We both had been eyeing similar concepts where both coffee and cocktails would be done at a high level."
Cocktails at the new location bond with the coffee program, while paying homage to the space's automotive history. Signature coffee drinks including a frozen Irish affogato, while other concoctions are named in reference to classic cars or movies about cars.
The company's retail progression is continuing further with another location expected to open in late summer. The exact location has not yet been disclosed.
---
Progress Coffee + Beer is located at 3421 North I-35 in Austin. Tell DCN's editors about your new coffee shop or roastery here.
Howard Bryman
Howard Bryman is the associate editor of Daily Coffee News by Roast Magazine. He is based in Portland, Oregon.