California-based boutique hotel company Casetta Group recently rolled out the red carpet for its own specialty coffee brand. 
With a name that references the concept of hospitality while also nodding to coffee's complex supply chain, Other People's Coffee debuted last month online and in Casetta-operated hotels and venues. 
Casetta Group Co-Founder Carolyn Schneider said specialty coffee represents a natural extension for the boutique-focused hospitality group, which seeks to create all-encompassing sensory experiences for guests. 
"I'm thinking of it as another touchpoint," Schneider recently told DCN. "It makes a lot of sense. We do custom bathrobes. We work with a special brand for our linens and bath towels [and] custom bath amenities. Coffee made sense for something to take in house."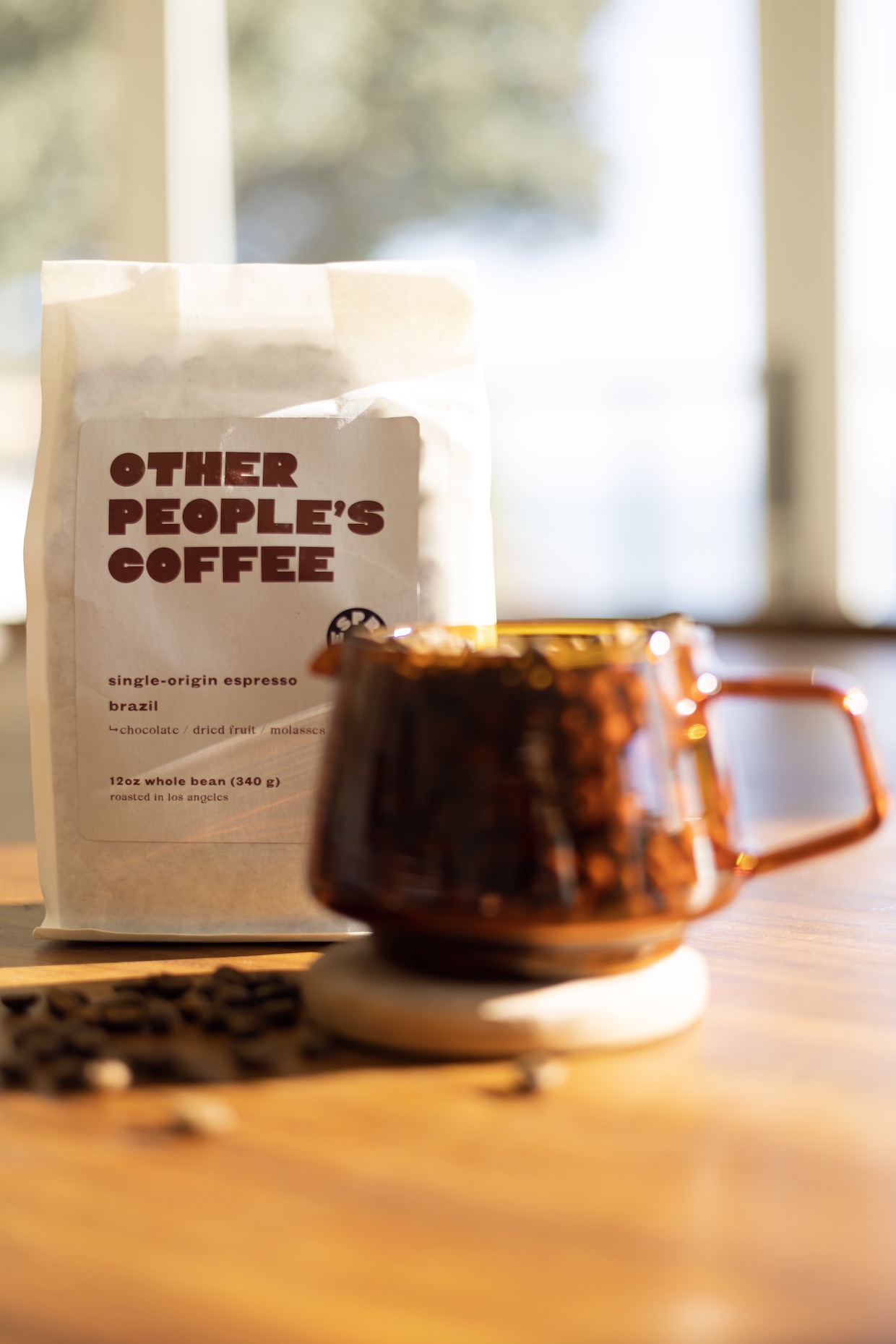 Other People's Coffee is roasted through a partnership with the Brooklyn, New York-based green coffee and roasting space provider Pulley Collective, which also has a production site in Los Angeles.
The Other People's Coffee custom blend uses coffees sourced directly by Pulley, including Nicaraguan beans sourced from Pulley Co-Owner Steve Mierisch's family farms (Fincas Mierisch) and Peruvian coffees sourced from Roger Chilcon Flores of El Diamante, Peru.
Casetta Group Chief of Staff Rebecca Buchanan said the company turned to Pulley for both its roasting expertise and its green coffee connections. 
"There's so many middlemen involved (in the coffee world)," Buchanan told DCN. "It's nice to have a relationship with a roaster who has a direct relationship."
Other People's Coffee also offers a single-origin espresso coffee, using beans from Brazil.
In addition to direct sales to consumers, these coffees are being brewed and sold in each of Casetta's three hotels: The Pearl in San Diego; Casa Cody in Palm Springs; and Marina Riviera in Big Bear. More Casetta hotels are expected to open this year and next.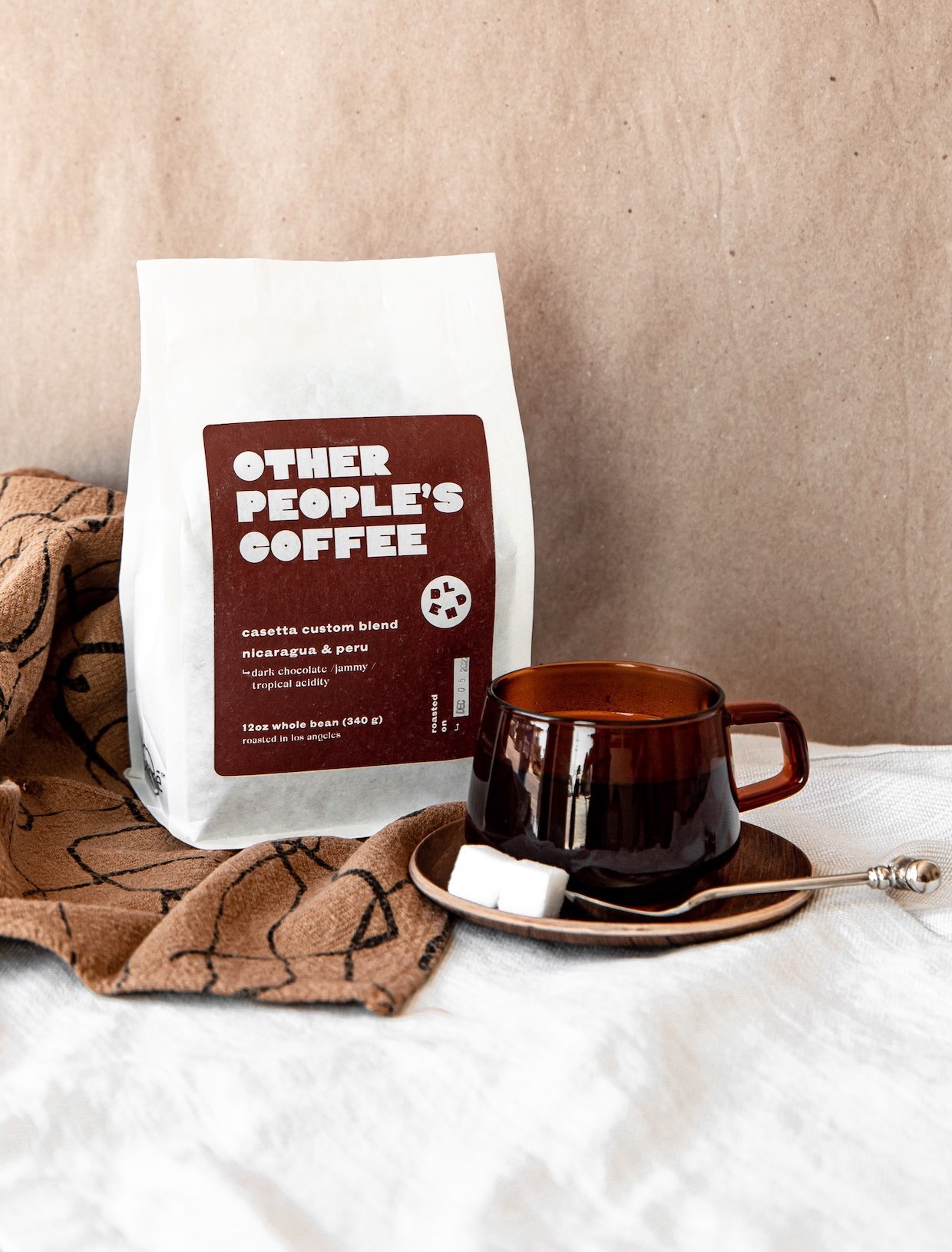 "Each of the properties is so unique," Schneider said. "The identities are different based on the history of the hotels [and] the locations, but we have these stamps and touch points of Casetta throughout all of them."
Available as a brew or bag at Casetta Hotels, Other People's Coffee has found its way into hotel kitchens as a prominent ingredient in tiramisu, espresso martinis and dry-rubbed bacon. Other People's Coffee grounds have also made their way into hotel gardens as fertilizers. 
Future plans for the brand may include single-serve coffee bags for guest room use, a cold coffee product or even a branded coffee shop. For now, the goal is simply to give Other People's Coffee to more people.
"So many hands go into food products and getting it to a place where it's able to be served and on shelves," Schneider said. "We loved this idea of giving it back to the community, in a way, and referencing all these players involved. And coffee is a communal activity. We love the concept of being together and having a conversation and a place to catch up with friends."
---
Does your coffee business have news to share? Let DCN's editors know here.
Libby Allnatt
Libby Allnatt is a writer with a passion for trying new coffee shops. She lives in Salt Lake City, Utah.