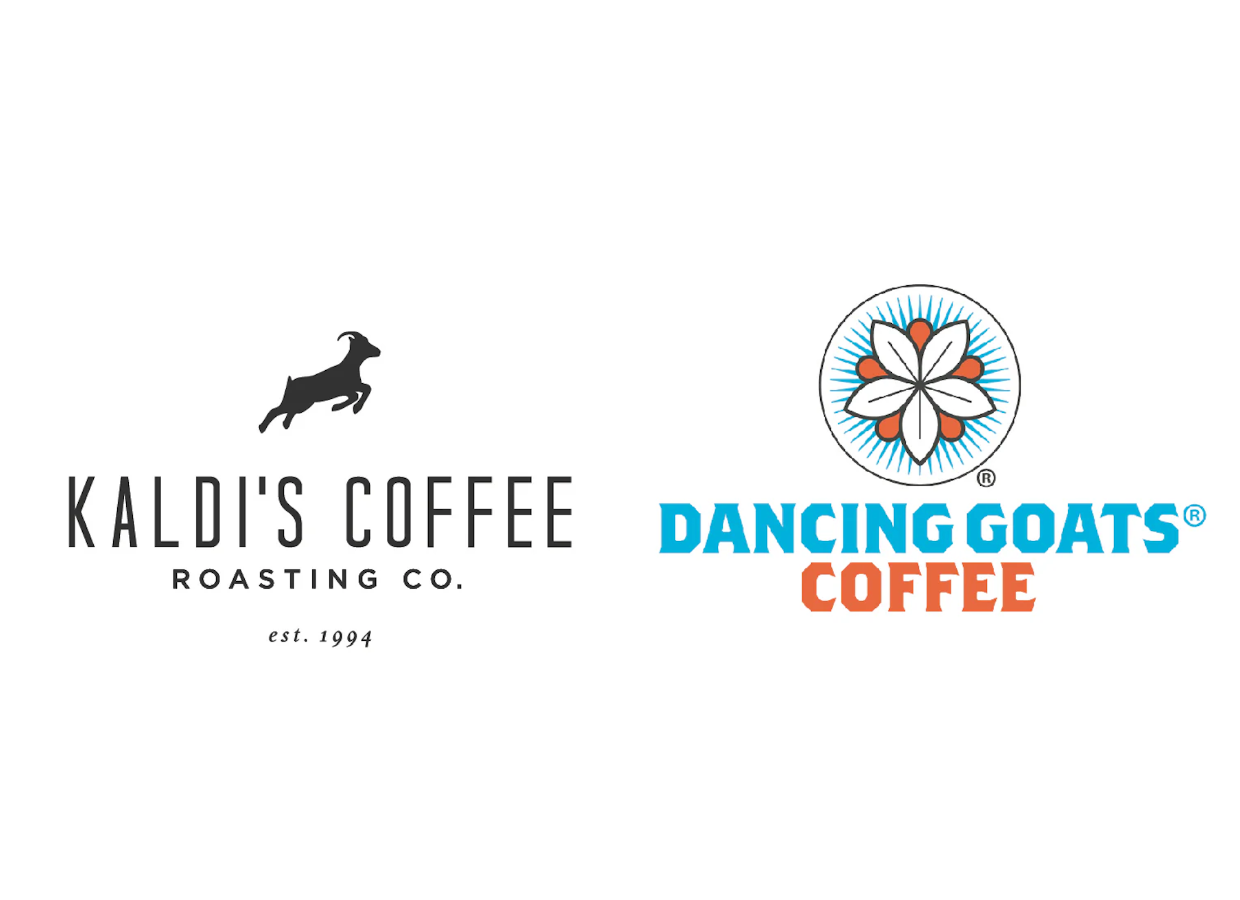 St. Louis, Missouri-based Kaldi's Coffee and Washington State/Atlanta-based Dancing Goats Coffee (formerly also known as Batdorf & Bronson) have merged, Kaldi's announced this week.
The deal brings together two roasting and retail companies that helped introduce specialty coffee and "Third Wave" coffee concepts to their respective regions. Both companies have also been active over the past three decades in helping to grow specialty coffee as a whole through event sponsorships, participation in barista competitions, wholesale relationships, event hosting and more.
The financial terms of the deal, which is being described by Kaldi's as both a "merger" and "unification," were not disclosed.
"We were two families with the same dream decades ago, and today we're proudly one company, united in our shared values and our passion for quality," Kaldi's Co-Owner Tricia Zimmer Ferguson said in a company announcement this week. "Together, the combined experience of our coffee professionals equips us to continue Dancing Goats' pioneering legacy while building a successful future together."
The merger brings together three physical production roasteries, including the Kaldi's roastery and Dancing Goats roasteries in Atlanta and Olympia, Washington.
Larry and Cherie Challain founded Dancing Goats as a single coffee shop in Olympia, Washington, in 1988. In 1990, the couple acquired their wholesale coffee supplier, Atlanta's Batdorf & Bronson, before expanding both brands through wholesale roasting and new cafes in their respective markets. The Challains combined the two brands under the Dancing Goats name last year.
The deal with Kaldi's includes all eight of Dancing Goats' retail cafes in Atlanta and Olympia, which will continue with the Dancing Goats brand. While the Olympia roastery will remain under the Dancing Goats name, the Atlanta roastery will begin shipping Kaldi's brand bags immediately. Kaldi's said the merger will not affect its St. Louis roastery or its more than a dozen retail cafes throughout Missouri and Georgia.
"What makes us most excited about this unification is adding more experienced coffee professionals to our team," Kaldi's Co-Owner Tyler Zimmer said in the announcement. "Dancing Goats Coffee were pioneers, leading the way for many other roasters. We feel very fortunate to carry on their legacy and to build on their years of experience and success."
---
Does your coffee business have news to share? Let DCN's editors know here.
Nick Brown
Nick Brown is the editor of Daily Coffee News by Roast Magazine.