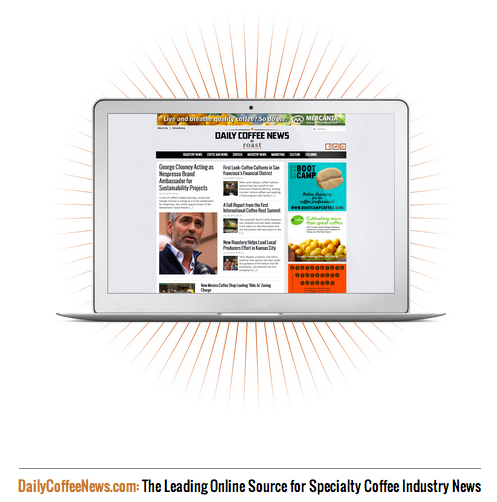 Daily Coffee News is the news source for specialty coffee professionals.
In partnership with the coffee industry's leading technical magazine, Roast Magazine, Daily Coffee News offers breaking news, feature stories and in-depth technical coverage of everything related to the business of coffee. Coffee is a global commodity with a global impact, and while our primary focus is on the business of smaller North American roasteries and retailers, our news coverage extends beyond borders to the entire supply chain.
In addition to daily stories on DailyCoffeeNews.com, we send out a twice-weekly e-newsletter to 12,000+ coffee roasting and retail professionals. Click here to subscribe.
Contact Editorial
For story ideas, feedback or other editorial inquiries, contact Daily Coffee News editor Nick Brown at:
publisher@dailycoffeenews.com — 512-736-7509
Contact Sales
For advertising or other promotional opportunities, contact:
connie@roastmagazine.com  —  503-282-2399
By Post
3842 Tulane Ave.
Madison, WI 53714
Contact Us