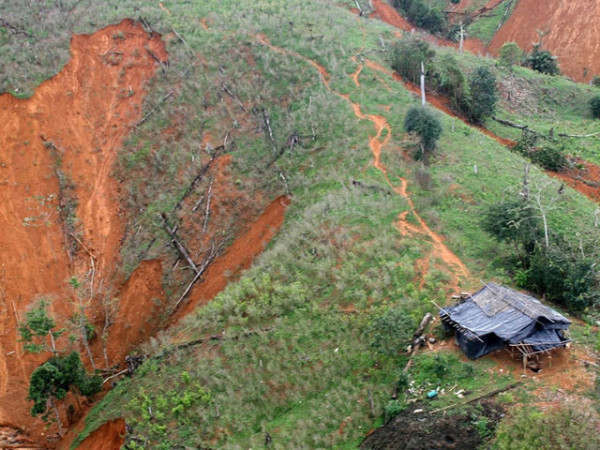 The Colombian Coffee Growers Federation/Federación Nacional de Cafeteros de Colombia (FNC) is launching Phase II of a program designed to bring peace and economic stability to coffee farm families that have been affected by violence.
The timing of the program, known as Colombia Sustainable Coffee (CCS), is especially significant as Colombian President Juan Manuel Santos is telling the world that peace and disarmament negotiations with guerilla leaders have progressed further now than they have in decades. The FNC says the program is designed to provide institutional assistance to rural sectors, where guerrilla warfare and coca farming have often prevented sustainable coffee farming.
Supported by FNC and the Douwe Egberts Foundation — the 10-year-old nonprofit wing of one of the world's largest coffee buyers, D.E. Master Blenders — the $4.6 million USD Phase I of the program focused on three main components of sustainability (social, economic and environmental). The $550,000 Phase II "is designed to strengthen and further develop communities. This includes promoting peaceful coexistence and re-establishing productivity with sustainable coffee production systems," the FNC recently said.
Both phases have been focused on five municipalities in the Perijá region: Agustín Codazzi, Chiriguaná Becerril, Curumaní and La Jagua de Ibirico. The FNC says 800 people will benefit directly from Phase II, bringing the program's total to 14,000 people.
Here is more directly from the FNC on the history of the program, as well as some more specifics on Phase II:
Perijá's s problems began in the 1990's when armed groups linked with drug trafficking took up residence and began planting illegal crops. At least 70% of project participants have been directly affected by violence. Many have received direct threats, lost family members or been forced to take shelter from the fighting between armed groups. Making matters worse, 98% of households lack basic necessities including water, sewage and electricity. Low education levels and poor infrastructure have also negatively impacted them.

During Phase I of CCS, organizers helped develop conditions that allowed farmers to return to their land, establish peace, support sustainable development and eradicate poverty.

Phase II will focus on strengthening previous results and expanding outreach to more families in order to promote self-empowerment, community development and cooperation between various local and regional entities. Farmers will receive training, technical assistance and financial support to enhance productivity and lessen environmental impact through the adoption of sustainable coffee practices required for UTZ certification. These measures will positively impact the local economy by improving access to better resources and investment markets and by reducing vulnerability to poverty, violence and natural disasters.
Nick Brown
Nick Brown is the editor of Daily Coffee News by Roast Magazine.