San Diego has one of the best "undiscovered" coffee scenes in the country, and recently we at Caffeine Crawl had the great pleasure of celebrating it with a sold-out Crawl and After Party. Beautiful 80-degree weather, a wide variety shops and roasters, and some very enthusiastic Crawlers all combined for the perfect day. Our kickoff was at InterAmerican Coffee's San Diego offices, where local roasters James Coffee Co. and The West Bean set up shop.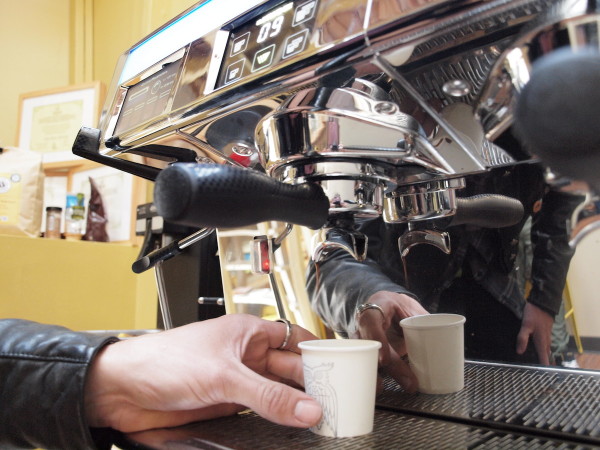 David Kennedy (yep, it's really him, Angels and Airwaves fans!) pulls shots of his Night Owl espresso on a Stella di Caffe, provided by Unic.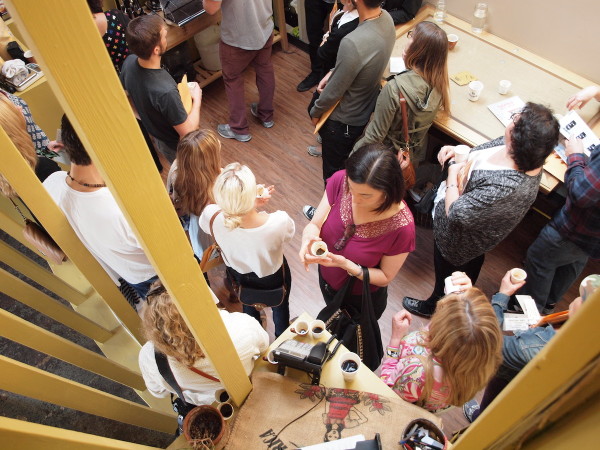 Crawlers fill the InterAmerican cupping room.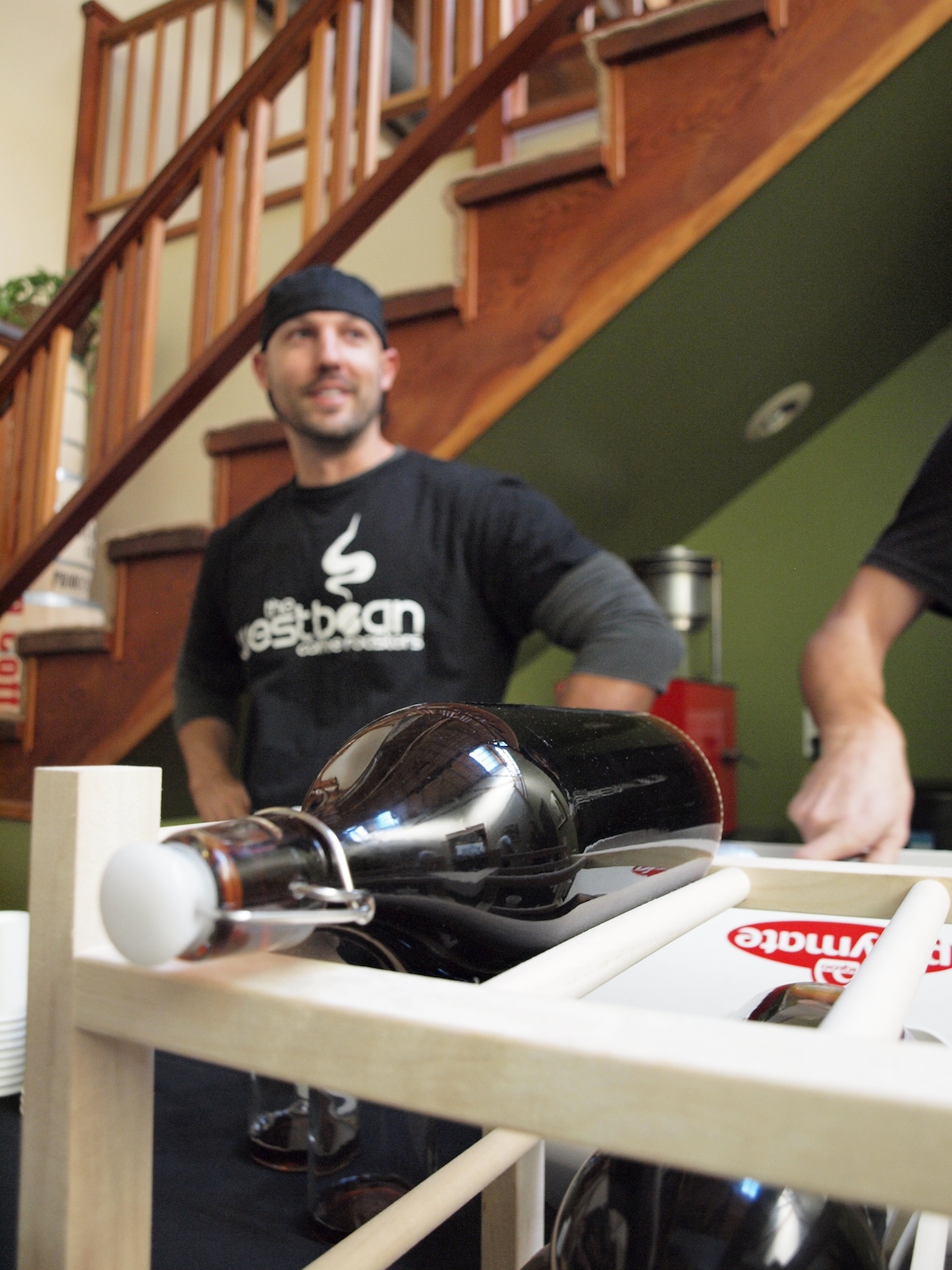 James Rauh of the West Bean Coffee Roasters presents their delicious bottled cold brew.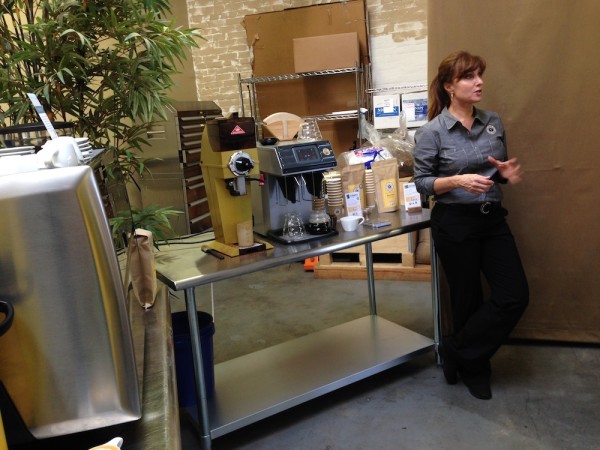 Laurie Britton of Cafe Virtuoso presents a single origin Nicaragua as well as the cortado in a delicious twist on the usual cappuccino/macchiato pairing.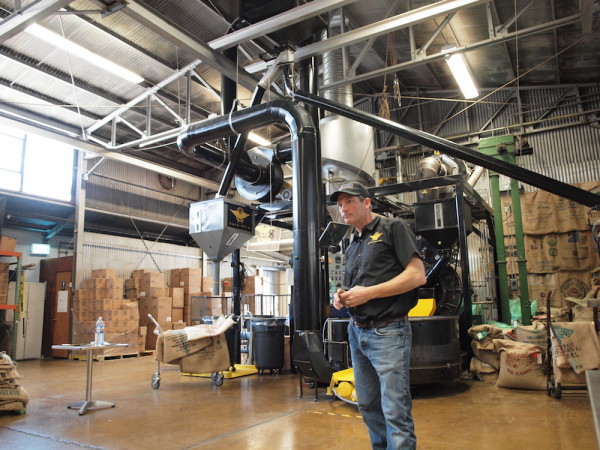 Torrey Lee of Cafe Moto discusses sourcing practices. Yep, that's a 1938 1-bag Jabez Burns Jubilee!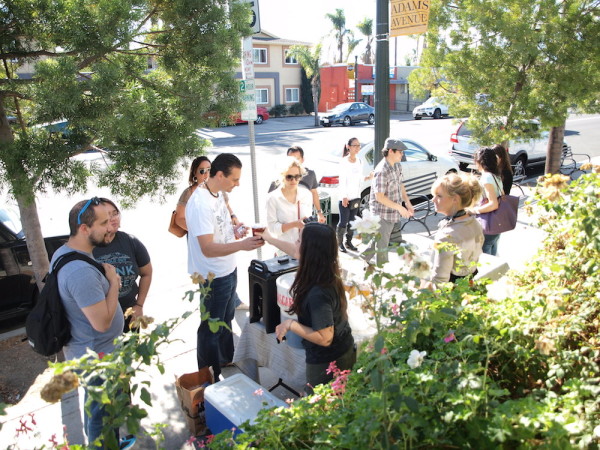 At Dark Horse Coffee Roasters we tasted cold brew and cascara tea in the sun-dappled shade.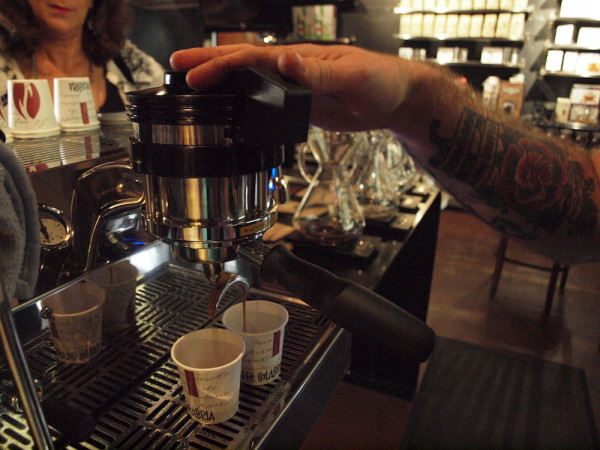 At Caffe Calabria, we tasted traditional Italian-style espresso and toured the roasting facilities. They keep their coffee in a safe. Really.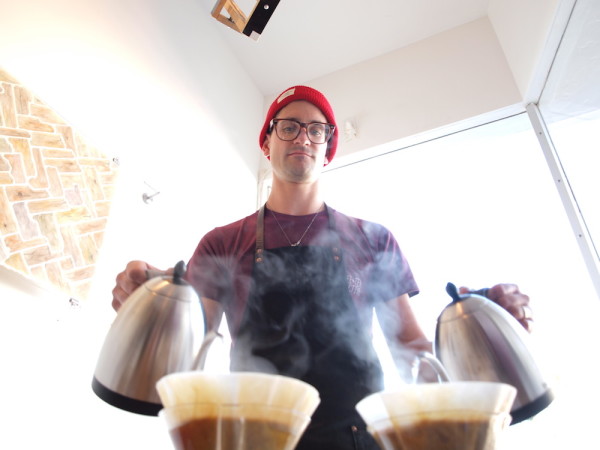 Coffee & Tea Collective presented the difference in taste results between blade and burr grinders. Plus, 2-handed Chemex brewing!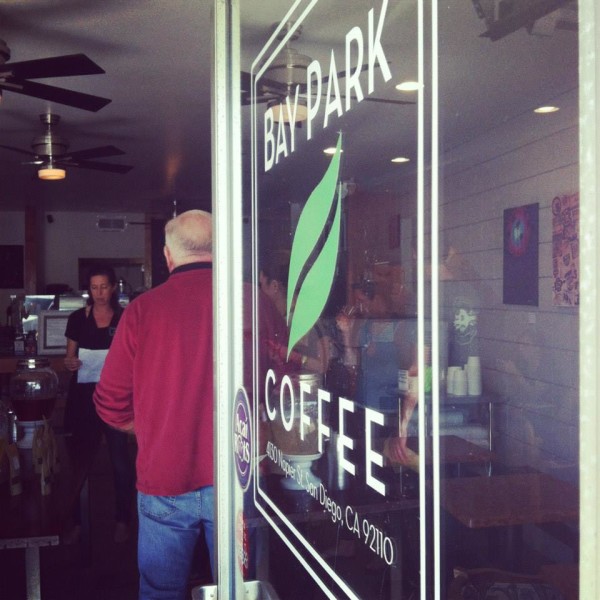 Bay Park Coffee presented us with tea.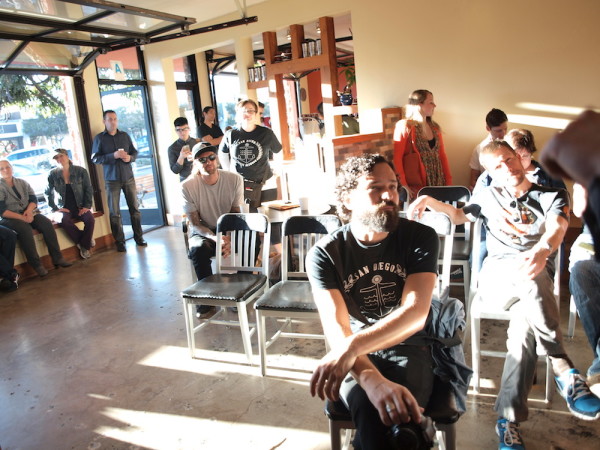 In the sunny Bird Rock Coffee Roasters space, we celebrated with Saint Archer beer, a local taco cart, David Bacco chocolates, a great presentation from Jocylynn of Bird Rock on her recent origin trip, and a fun brew-off. It was a wonderful way to complete this celebration of local coffee culture, with each coffee company presenting a completely different aesthetic and taste approach. Thanks to sponsors InterAmerican, Bird Rock Coffee Roaster, Cafe Moto, and Cafe Virtuoso for making it possible. 'Til next year, San Diego!
Emily McIntyre
Founder and CEO of Catalyst Trade, Emily McIntyre is a serial coffee entrepreneur and journalist focused on re-inventing specialty coffee sustainability. Based in Portland, Oregon, Emily has lived in Ethiopia and consulted in nearly every aspect of the coffee supply chain from farm to the cafe. Learn more at www.catalyst-trade.com.