Let's see what we have here: a two-story cafe resembling a vintage German Rolleiflex film camera next to a small residence on a South Korean countryside.
This has to be Photoshop, right? Perhaps an April Fools joke?
It is neither. It is Cafe Dreamy, a two-story functioning cafe in Yangpyeong County in South Korea, about 50 miles East of Seoul. It is the brainchild, construction project and lifelong lifestyle dream a married couple of camera-obsessed Army aviation pilots, one active and one retired. Designed by the couple — they also custom built much of the interior woodwork — the shop and home were built in 2012, and the cafe has since become a popular tourist attraction. (Note to travelers: It is closed on Tuesdays.)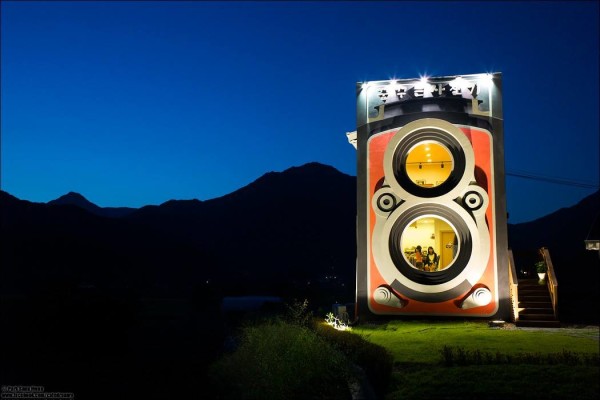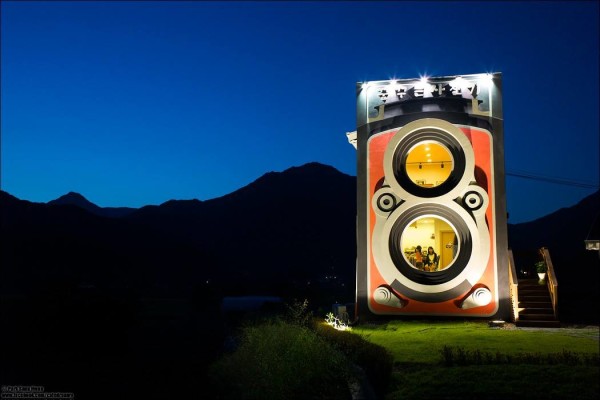 Inside, custom wood displays show off working vintage cameras, along with toy cameras and replicas, while shelves are filled with photography books, and original photography lines the walls. A small homey office and kitchen space — complete with grinders, brewers and an espresso machine — occupies much of the first floor space.
Rolleiflex cameras made by the German company Franke & Heidecke, which later Rollei-Werk, were a high-end line that continue to be highly prized by collectors and camera buffs alike. And now there is a monument.
Here is the official website (in Korean) for Cafe Dreamy, and here is the Cafe Dreamy Facebook. Check out more pictures of this totally dreamy cafe (all from the Cafe Dreamy website). You can't make this stuff up:
Nick Brown
Nick Brown is the editor of Daily Coffee News by Roast Magazine. Feedback and story ideas are welcome at publisher (at) dailycoffeenews.com, or see the "About Us" page for contact information.