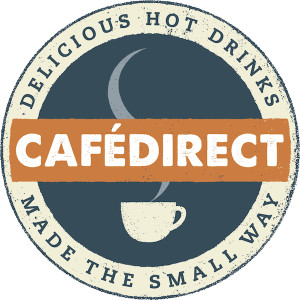 In a move that recalls last month's acquisition of Tonx by Blue Bottle Coffee, one of the UK's largest coffee companies, Cafédirect, has acquired one of the UK's largest coffee subsription services, Kopi.
"Much speculation has been made over the future of e-commerce subscription models, where customers pay a monthly fee to receive a regular, curated product through the post," Kopi announced today, saying the deal "provides further evidence that these groundbreaking companies will continue to partner with bigger retail brands in order to scale their customer base."
(more: The UK Barista Championships at the London Coffee Festival (photo gallery))
In the deal, 23-year-old Cafédirect will acquire Kopi's subscription software, as well as its list of existing subscribers. Cafédirect, which was a pioneer in bringing Fairtrade-certified coffees to the U.K., will begin operating the subscription service June 1, and Kopi will be rebranded later in the year.
It's a big deal for Kopi, which says it broke even in mid-2013 and only had one small round of funding since its founding in Cambridge, England, two-and-a-half years ago. Says Kopi co-founder Philip Wilkinson, "We've always known the coffee subscription sector needed a big, respected brand to drive awareness."
(more: Must-See UK Coffee Bar Recalls Milan Fashion District Experience)
The acquisition gives Cafédirect a built-in platform for the emerging subscription market segment, as well as branding opportunities through access to the Kopi subscriber base. The company says it may develop some roasts specific to the subscription service.
"This acquisition creates an opportunity to get closer to our customers, further closing the gap between grower and drinker," says Cafédirect CEO John Steel. "And for our Kopi subscribers we can develop small batches of premium, bespoke coffees we could not sell in the supermarket."
(more: Indie Food Reseller Mouth Unveils Reputable Roaster Roster for Coffee Program)
Nick Brown
Nick Brown is the editor of Daily Coffee News by Roast Magazine. Feedback and story ideas are welcome at publisher (at) dailycoffeenews.com, or see the "About Us" page for contact information.