Retail coffee bar design is reaching new heights, and not just in style meccas like New York, London or San Francisco. Case in point, check out this geodesic coffee dome in Siberia, of all places.
Three entrepreneurs in Worcester, England (Ilir Fazliu, Adam Edney and Steve Sosna), are upping the ante locally with the opening of Coffee Dough, a cafe and baked goods eatery inspired by the luxurious designs of coffee bars in Milan. The owners say they only allow the "tastiest and most stylish" coffee and bakery products into their cafe, on the street level of Worcester's Crowngate retail complex. From the Coffee Dough (a.k.a. CoDo) team:
Coffee Dough's unique Luxe concept and design mimics the ethos of our food; rich, natural and honest. An occasional shimmer of extravagance paired with iconic furniture designs in our moderate colour palette, reinforces the Coffee Dough aspiration for a simplistic and luxury café experience.

Our surfaces are texturally rich and with their minimalistic angles and finishes they seamlessly establish their presence within their environment and compliment the surroundings.
(more: Icons Coffee Couture Promotes 'Fashion Food' and Coffee Drinks for Runway-Model-Types)
Of note, the CoDo "experience" includes hand-wrapping of each food and drink purchase, a touch intended to recall a kind of high-end-clothes shopping experience, except, you know, with mayonnaise:
Our intent is to make each visit an experience, from purchase to consumption. Each of our products are thoughtfully considered in their appearance, taste and packaging with their unique finishing touches.

We intend to bring a true high-end retail experience to the UK's coffee lovers from the moment they are greeted by staff through to the opening of their hand finished CODO purchase. Each purchase is individually hand wrapped and packaged in an experience and design similar to that of high-end fashion retailers.
(more: Manhattan Clothiers Adding High-End Coffee Bars to Improve 'Cultural Experience')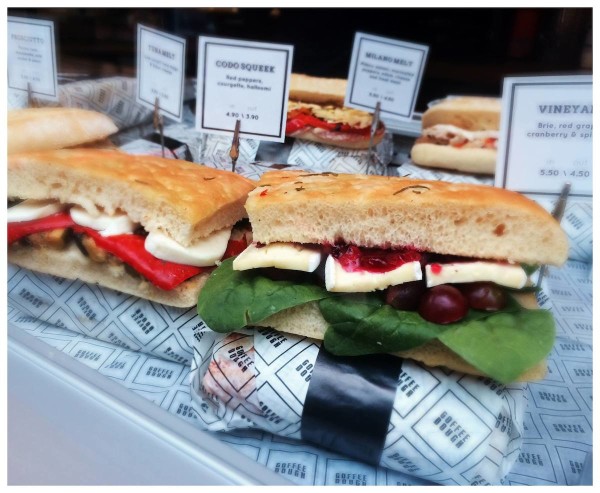 Nick Brown
Nick Brown is the editor of Daily Coffee News by Roast Magazine.