A four-year study of working conditions among farmers in Ethiopia and Uganda led British researchers to believe that Fairtrade and other certifications did nothing to improve, and sometimes even negatively affected, the lives of individual wage workers and their families.
The researchers said the study illuminated idealogical "blind spots" in previous studies on the effectiveness of certification programs by seeking to understand the affect, or lack thereof, of certifications on wage-based and seasonal farm workers, rather than smallholders or other salaried farm employees. Certifications like Fairtrade have done nothing to help "the poorest or the poor" in the African countries, the researchers say. (A full pdf of the study is available here.)
(related: Inside the SCAA's 'Blueprint' to End Hunger Among Coffee Farmers)
Funded by the UK Department for International Development (DFID), the study was led by researchers at the University of London who over four years tracked surveys and other data from workers in 12 growing regions on certified and non-certified farms.
"As well as reviewing existing studies, the researchers collected new, detailed micro-level comparative evidence from areas producing agricultural exports on how rural labour markets affect poor people's lives," the University of London announced last week.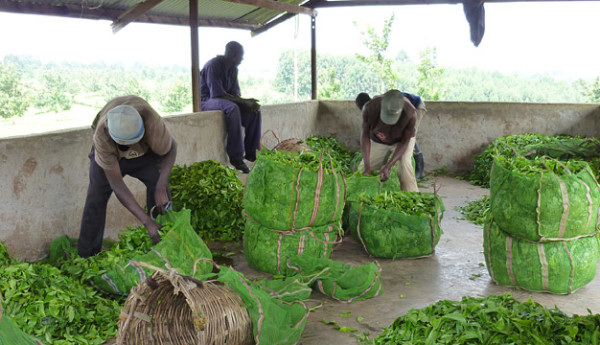 In a final report published May 24, the research team came to some troubling conclusions surrounding the conditions of farm workers, and particularly female farm workers, on both certified and non-certified farms:
The study reveals that wage workers are commonplace on 'smallholder' farms in the areas studied, where between a third and a half of listed adults were recent agricultural wage workers. The research also found that these agricultural workers were much poorer than others. Wages were lower on average in research sites defined around Fairtrade certified producer organizations than in sites without Fairtrade certified producers.
The negative conclusions from the certified farms continued:
In some areas dominated by Fairtrade-certified cooperatives, workers in the samples did appear to have greater access to some fringe benefits (e.g., free meals in two sites, or on other sites more access to loans) than workers in areas without Fairtrade certification. Even here, though, other aspects of work conditions were often worse.
Said Christopher Cramer, a Professor of the Political Economy of Development, "The British public has been led to believe that by paying extra for Fairtrade certified coffee, tea and flowers, they will 'make a difference' to the lives of poor Africans. Careful fieldwork and analysis in this four year project leads to the conclusion that in our research sites, Fairtrade has not been an effective mechanism for improving the lives of wage workers, the poorest rural people."
(related: On Marketplace vs. Origin: 'Like It or Not, We Are All in This Together')
Of course, this study does not undo all the good that any number of reputable third-party certification agencies have done in Ethiopia, Uganda and all the world's coffee growing regions over the past decades. At an SCAA seminar in April, representatives from several nonprofit and industry organizations who focused on this very issue — see "Farmworkers: The Coffee Industry's Ethical Blight" — agreed that certifications can be useful tools in building a sustainable supply chain, but also that the number wage-based farm workers living in extreme poverty remains somewhere in the millions.
Nick Brown
Nick Brown is the editor of Daily Coffee News by Roast Magazine.