A coffee shop that positions itself as a kind of community living room and meeting space in the heart of the Highland Park neighborhood of Rochester, N.Y., was substantially damaged by a fire late Sunday, leaving the owners without a source of income.
Rochester Deputy Fire Chief Chuck Stadler told the local Time Warner Cable News:
There's quite a bit of damage to the roof area, there water damage to the first floor, much of the ceiling had to be pulled down, so there is substantial damage to the building
Crossroads Coffeeshop owners Cailin and Charlie late Sunday posted this to the shop's Facebook page:
Dear Neighbors, Friends and Family. We are heartbroken to announce that a fire (maybe electrical) ripped through the roof of the coffeehouse this afternoon. Luckily the coffeehouse side was CLOSED and no one was hurt. Thank you all for your well wishes and continued support as we navigate this difficult time. Sincerely, Charlie and Cailin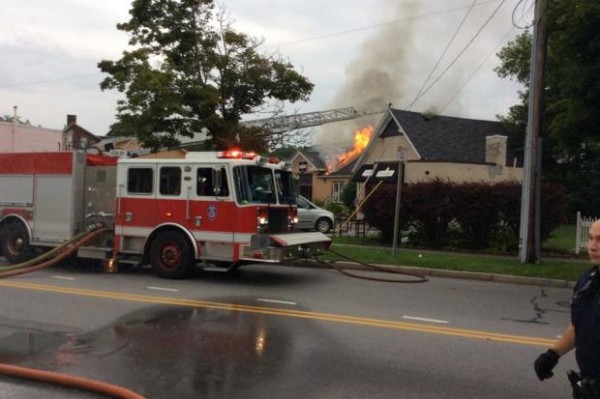 Now, out of loyalty to the shop and its owners, a longtime customer is helping raise money to try to keep the shop and its owners afloat as damaged is assessed, insurance is processed and as a substantial rebuilding effort may be required. Rochester resident Dave Vedder launched an Indiegogo campaign with a modest $5,000 goal to support the community shop.
(related: Coffee Professional Leads Relief Effort in Oso Mudslide Aftermath)
"They are great, great people and do a lot for the neighborhood, so it's the least we can do to give back to them in their time of need," Vedder tells Daily Coffee News. "Since they opened a few years ago, the list of great things that they've done for the community has kept growing, from sponsoring teams in our local South Side Little League and providing coffee for the league to sell at games to raise money, having jam nights for neighborhood musicians, giving their walls as gallery space to local artists, to providing meeting space for local organizations and neighborhood groups free of charge."
Vedder says Crossroads has not only been instrumental in helping revitalize and provide a central gathering for Rochester's once crime-heavy South Wedge neighborhood, it has also held a prominent place in his own career.
"About five months ago, I decided it was time to stop working for other people, and start working for myself," Vedder says. "So another programmer from the company I worked quit with me, and we started our own independent software firm. While getting started, we did not have a place to meet or to get our work done. The wonderful owners at Crossroads let us take over a dining room table in their shop until we figured out what we were going to do. They could not have been more kind to us. I frequently was given my coffee and sometimes even lunch free of charge. They would stay open through a mid-day slump for us to keep working, which is pretty unbelievable to do for someone whom you owe nothing."
The Indiegogo campaign is here.
Nick Brown
Nick Brown is the editor of Daily Coffee News by Roast Magazine.