The Rocky Mountain town of Canmore, about 45 minutes West of Calgary in Alberta, might seem an unlikely place to find a manual brew bar with fully washed Colombian Popoyan Tierradentro or Kenya Miuri Estate coffees, or a single-lever Londinium machine reserved solely for ristrettos.
But there they are, thanks to the recent opening of the first international outpost of UK-based Rave Coffee. Rave is the brainchild of Vikki and Rob Hodge, who left England for Sydney in 2009 and returned two years later to open an Aussie-inspired roastery and cafe in Cirencester, a market town about 90 miles Northwest of London.
(related: Inside La Colombe's Bar/Distillery/Restaurant Flagship in Fishtown)
The Rave concept, it seems, is to bring an elevated Australian coffee experience to unlikely places. It's been working in Cirencester, and now the Hodges' nephew, Dean Smolicz, is hoping to make it work in Canmore, in a roastery and shop that has one of the most amazing views you'll ever find.
(related: In Denver, A Grand Coffee Bazaar 'Twas, Indeed)
We reached out to Smolicz to talk about the opening of Rave Coffee Canada and the idea of high-end coffee in unlikely places:
Ok, we have a Canadian outpost of an originally British coffee brand inspired by Australian cafes. How does that happen exactly?
The Canada operation is a franchise of the UK business. I moved to Canmore eight years ago to ski instruct and loved it so much here that I ended up settling. We got talking a couple of years ago about the idea of setting up a Rave Coffee here in Canada, and I have been working with them and incorporating multiple trips back to the UK to learn as much as I could from them.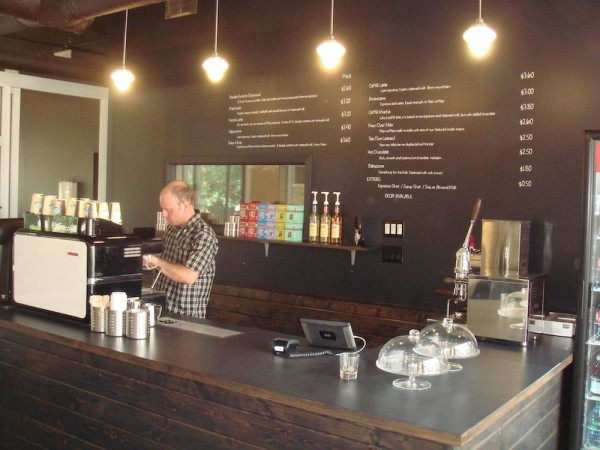 How much operational collaboration is there between you and the UK branch?
We work closely together when sourcing coffee beans and our end goal will be to split and offer the same micro lot coffees that we source from all over the world. The setup of the two roasteries is almost identical, even down to the same software that we use to individually profile all our coffees. This way we are able to replicate as closely as possible each others roast profiles to produce the same coffee.
What inspired you to first start thinking about roasting as a career option?
It was my aunt's and uncle's enthusiasm that got me thinking about the idea, but it was that first taste of the coffee that really got my attention. I studied engineering at school and was really interested in the whole roasting process, and how so much attention to detail was going on, and what small changes they were able to make to perfect their coffee. After two years of studying and working in the roastery in the UK, I was finally ready to bring my knowledge back to Canada.
What kind of equipment are you using?
We both use a Toper 15kg and the UK roastery has just taken delivery of a Loring 35kg.
For the bar, what kind of brewing/espresso equipment are you using, and, generally, what was the approach to the menu?
Our espresso machine comes from Italy and is made by Sanremo. We also have a second lever machine made by Londinium in the UK for the sole purpose of making ristrettos. In order to highlight some of our single origins, we also have a pour over station. We want to give people the chance of easily trying every coffee we roast in a variety of forms so they can have as much fun experimenting with it as we do.
What were some of the design goals for the roastery/cafe? How does it feel?
The interior of the building was bare when we moved in, so we had an open canvas to work with. The space has a modern industrial feel to it, but the biggest design feature we installed was the glass wall partition between the coffee bar and the roastery. We wanted the roaster to be one of the first things that people see when they walk in — and it's the same in our UK roastery. People can actually see us in action.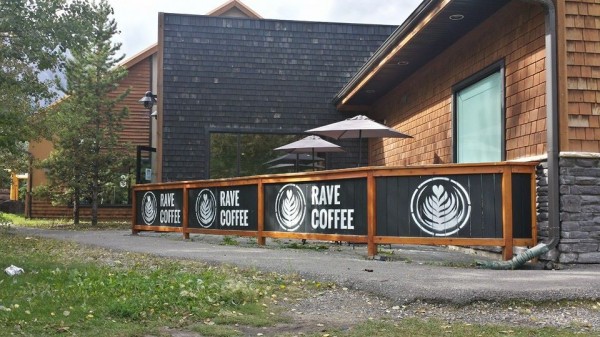 Nick Brown
Nick Brown is the editor of Daily Coffee News by Roast Magazine. Feedback and story ideas are welcome at publisher (at) dailycoffeenews.com, or see the "About Us" page for contact information.