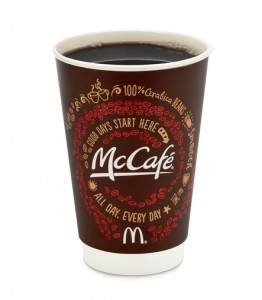 A California woman has been arrested and faces 21 felony counts after she allegedly submitted counterfeit photos of someone else's burned hand and counterfeit documentation to support a hot coffee lawsuit against McDonalds.
The formal charges against 38-year-old Selena Edwards of Victorville, Calif., include insurance and workers' compensation fraud. Edwards claimed she was handed a cup of coffee at a McDonalds drive-through that had an insecure lid, and that spilled coffee resulted in second-degree burns on her hand.
(related: Longtime Coffee Pro Dan Cox Writes Book on Hot Coffee Lawsuits)
Detectives later discovered that multiple photos used to support the claim had been downloaded from a hospital website, and that Edwards' claims of being treaded at a local hospital were also supported by counterfeit documents, according to the state's Department of Insurance.
(related: Hot Coffee Lawsuits Keep Coming. Are You Ready?)
"By copying legitimate burn photos from the internet, Edwards attempted to make a profit from another person's pain and suffering and for this she will be prosecuted to the full extent of the law," California Insurance Commissioner Dave Jones said in an announcement yesterday.
Nick Brown
Nick Brown is the editor of Daily Coffee News by Roast Magazine. Feedback and story ideas are welcome at publisher (at) dailycoffeenews.com, or see the "About Us" page for contact information.