The Spitfire, designed by Supermarine, was the most widely used fighter aircraft among the British Royal Air Force during World War II, designed for high-performance interception and high top speeds. It also looks pretty rad.
It is from these functional and aesthetic design cues that the team at Espresso Parts' Custom Shop recently created a Spitfire-inspired espresso machine described as a La Marzocco GS3/GB5 "mashup." The two-group machine was built for The Hangar Cafe in Singapore, which not coincidentally during the war was an Allied stronghold and a prominent base for the RAF. The Hangar Cafe, as you might expect, is also aircraft-themed.
Sure, comparing combat aircraft to espresso machines is a bit off-target, as it were, but this machine is a beauty.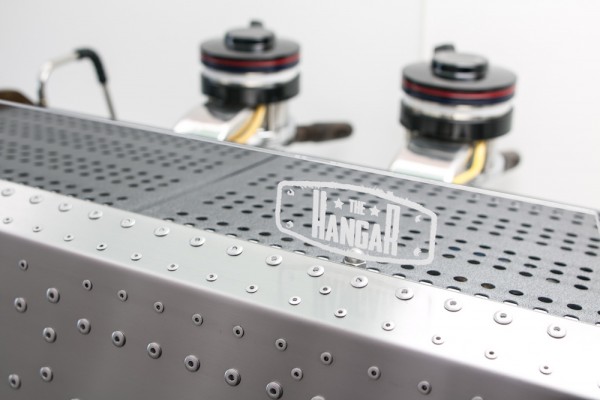 Here's more from Espresso Parts on some of the custom and GS/GB5 mashed up components:
Individual MP GS3 brew boiler with custom configured pump head for variable pre-infusion pressure
PID heating control on all boilers
GB5 steam boiler with modified hydraulic circuit to preheat steam boiler water
Right steam wand fitted with custom foot pedal and air actuated switch
Shipped with Vortex and Foam Knife steam tips
Custom made and modified machine body with riveted, brushed aluminum and stainless steel body panels, black walnut side panels, wrinkle powder coating and hand painted stripping and body details
Nick Brown
Nick Brown is the editor of Daily Coffee News by Roast Magazine.