After a rapid ascension as a professional barista that took her from her native East Coast to Denver, Elle Taylor has made the huge and somewhat terrifying leap from employee to proprietor.
"I got to the point where I thought, 'I think I could figure this out on my own,' " Taylor recently told Daily Coffee News. "I'm passionate enough about the science and the service and the beauty of it all that I think I can make it work. I can do this."
That passion is now realized in Amethyst Coffee, opening this week in downtown Denver, pending one final city inspection. The shop is on the ground floor of The Metlo, joining design agencies, juiceries, a marijuana consultancy and other creative small businesses in the redeveloped Broadway Plaza Motel. Taylor says she was charmed by the neighboring tenants and the retained and restored 50s retro touches of the building itself.
Amethyst's own creative touches fill what was a mostly white, 1,000-square-foot space (plus an outdoor patio) where the motel's front desk once stood.
"I brought my friend Justin (Pollom) by, and he made us a pastry case," says Taylor. "I asked him if he would be interested in designing and building the shop. I'm still not sure he realized how much work it would be." Pollom, who operates his woodworking studio under the name Twig Wdwrk, helped develop Taylor's vision for a shop with a clean aesthetic and hard lines to cut through the airy, bright space.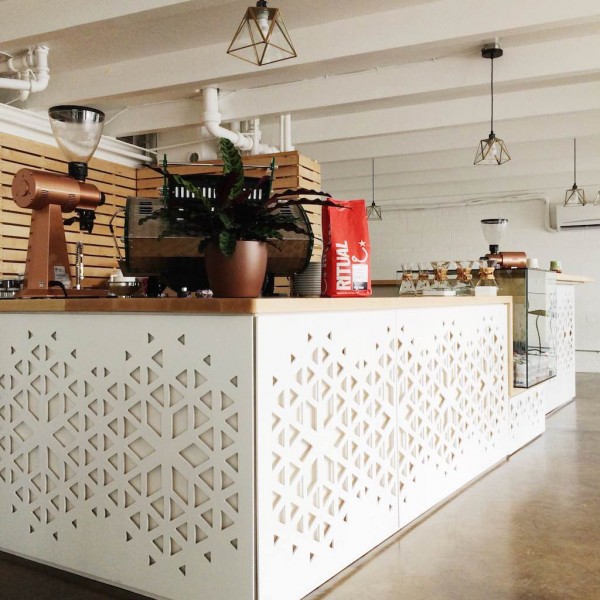 "I also wanted it to be slightly cozy, which is kind of a weird balance," says Taylor. "It's all light wood, hard maple, and a lot of white. The whole buildout is actually very neutral. I didn't want a lot of big bold things because I wanted the coffee to be able to stand out."
The coffee served in colorful ceramic wares is coming mostly from Colorado's own Commonwealth Coffee Roasters, while Taylor also plans to carry a guest roaster that may otherwise be hard to find locally. The first guest coffee comes from San Francisco's Ritual, while five of Commonwealth's coffees will be available as espresso or manual filter options at a given time.
"I love their approach to coffee," Taylor says of the Commonwealth team. "Their philosophy is, you roast each coffee to its highest potential; you don't roast them to a particular brewing method or profile."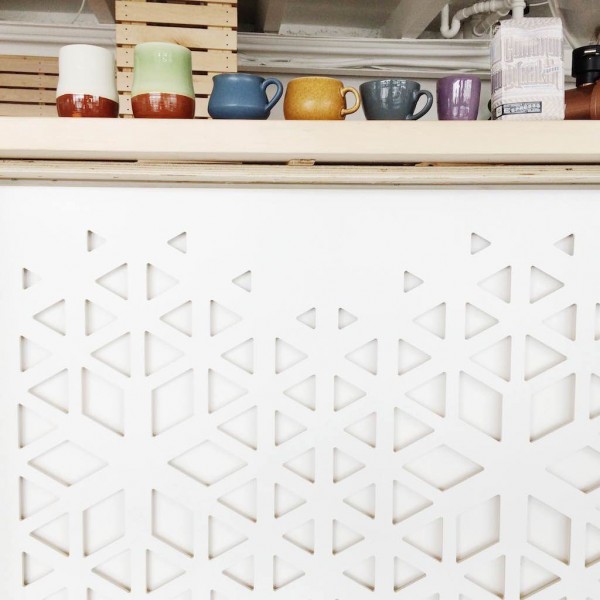 Coffee will be brewed in either 3-cup or 6-cup Chemex brewers, while a Kees van der Westen Mirage Duette is powering the espresso side, where the menu is essentially milk and espresso, from 2 ounces to 10. For example, says Taylor, "If someone comes in and asks for a cappuccino, we'll give them an 8-ounce."
The shop will also have sweetened, shaken espresso drinks poured over ice. "They are basically variations of shakeratos, which were really cool when I was coming up as a barista," says Taylor, who started in coffee at a Counter Culture-supplied shop on her native East Coast before accepting a job at Denver's Novo Coffee in 2013. Prior to opening Amethyst, Taylor had also joined the team at Denver's Little Owl Coffee.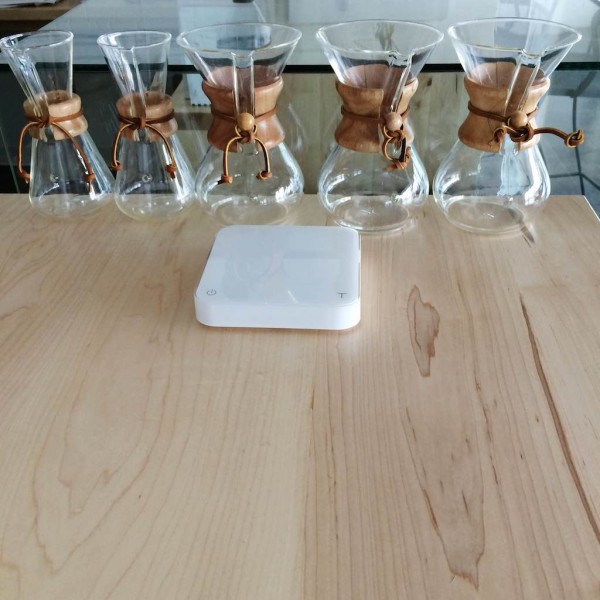 Taylor admits uncertainty in how the shop's conceptually driven drink menu will be received, and she's equally uncertain how the shop will fit its way into the neighborhood. The Metlo, she says, straddles the line between the Capitol Hill and Golden Triangle neighborhood in a semi-residential area filled also with small businesses.
"I'm not sure what's going to happen, which is kind of fun," says Taylor. "But I feel like no matter where you are, you can do whatever concept you want, as long as you have the right mindset. It's all about gauging the interest level of your customers, and deciding how to engage them. That's the biggest part of being a professional and learning your craft."
Nick Brown
Nick Brown is the editor of Daily Coffee News by Roast Magazine.