While still young, Sacramento's Insight Coffee Roasters is in the middle of a growth spurt, opening its fourth coffee shop, with another planned for likely some time in 2016.
The new shop is on the ground floor of 16 Powerhouse, an in-progress development across from Fremont Park at 16th Street and Powerhouse Alley, with 50 upscale residential units and a handful of retail spaces. The Insight space is being shared with local Sun & Soil Juice Company, and two additional highly anticipated restaurant tenants will soon be neighbors: Orchid Thai and Magpie Cafe.
Founded by roaster Lucky Rodrigues and Chris Ryan in 2011, Insight roasts at its flagship facility in downtown Sacramento's Southside neighborhood, and each of its cafes are outfitted with manual lever espresso machines and manual brew bars. Insight's Brittany Hansen recently told Daily Coffee News that the company is planning a fifth retail outpost downtown, on the 700 block of K Street.
In addition to its coffee program, Insight is planning to roll out some harder stuff, pending city approval for alcohol licenses. "Southside will have it first, then Fremont will have it, too," Hansen said. "We're going to probably start with some craft beer. Obviously, our mission is insight into craft coffee, so we'll be sure we're not straying from that. We're definitely always going to be coffee-focused, but we think it will be fun to have that additional aspect in our cafes. We're also working on our music program."
Outside of the 2011 Southside location, all of Insight's locations have opened since March of last year, a testament both to the brand and the advancement of coffee in Sacramento, at large.
"I feel like as long as we have this good quality product that is always the basis of what we're doing, then we can't lose," says Hansen. "Lucky goes to the farms and he's our green buyer. We have a really good relationship with the farmers, and we're trying to keep that quality really high all the way through to the end."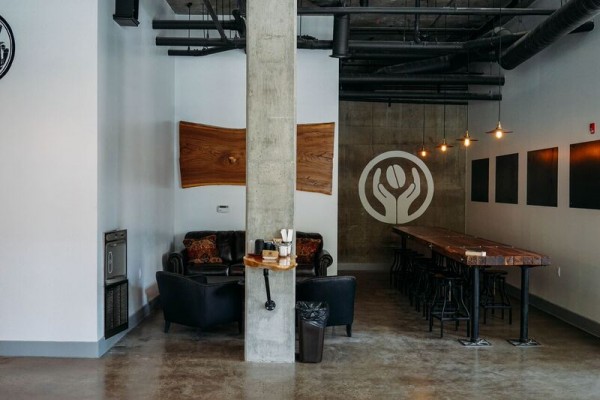 Nick Brown
Nick Brown is the editor of Daily Coffee News by Roast Magazine.