As a coffee professional who's toiled on the industry's highest rungs, what do you do when you find yourself transplanted to a new home in a strange city? You walk the neighborhood, make quick friends with everyone around you, shower the local coffee community with praise, and you open a roastery and coffee bar across the street — that's what.
Such is the origin story of Gray Squirrel Coffee Co., the just-opened roastery and cafe led by Shaw Sturton, who cut his coffee teeth as a barista and roaster at Lux Coffee Bar in Phoenix before eventually roasting and green-buying for six years with Blue Bottle Coffee at the company's Oakland headquarters.
"I can't say I haven't thought about opening my own shop in the past, but I guess it kind of came together after I left Blue Bottle and thought, 'what am I going to do,'" Sturton recently told Daily Coffee News. "I missed all these things. I missed roasting, buying and all these little things behind the bar, and all the relationships along the way."
Sturton came to Carrboro — which connects with Chapel Hill to the east and is widely regarded as one of the most progressive small towns in the South — when his wife took a position at the University of North Carolina. He repeatedly described similarities between his adopted hometown and coffee-rich Bay Area enclaves like Berkeley, Calif.
"Something felt really right here when we moved. It felt like home," Sturton said, adding that he's now one of three coffee roasters within walking distance of his downtown home. "You really get to know all your neighbors here, and I love being around other roasters. It reminds me so much of being in California."
Sturton's own business actually fits inside the also new YesterYears Brewery and live music venue on Carrboro's Main Street, where he and the small staff are making creative use of 250 square feet of space that they were able to design and build from the floor up. "I thought of all the things I liked when I was a barista, and what I like when I'm roasting, and I shrunk it all down to 250 square feet."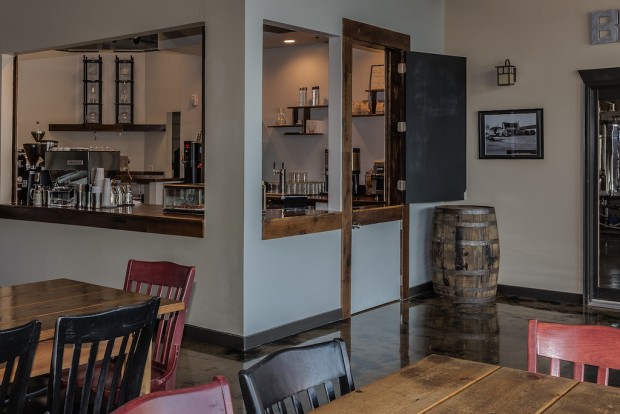 Atop the bar is a two-group La Marzocco Linea MP for the shop's approximate dozen espresso-based menu items, and batch brewers and Chemexes for Gray Squirrel's rotating selection of single-origin coffees, which naturally are sourced by Sturton himself through his many relationships with producers and importers.
With an Ambex YM-5 production roaster updated with digital flame control and a separate sample roaster, Sturton spent weeks prior to the shop's late July opening sample-roasting and getting to know the Ambex, compared to the hulking Probat he worked with at Blue Bottle. "I'm trying to hold off opening until I have everything where I want it," Sturton told us roughly a month before publicly opening the shop's doors — two of which are sliding barn-style doors that give the small space a feeling of open airiness.
Sturton credits his former employer with giving him six great years in coffee, countless memories with co-workers turned friends and helping to develop his professional skills and relationships. "If you work with good people, you're going to have a good product," Sturton said, adding that he left Blue Bottle soon after the company's first major venture capital investment. "I've found that working for Blue Bottle, working for Lux, everywhere I've worked. Building relationships doesn't happen overnight."
To this end, Sturton says he plans to bring in a small staff of four to five people this year, mostly or all full-timers, with hopes that everyone on the team will have some hand in all aspects of the fledgeling business. "It's going to be a small, tight-knit group and I hope for everyone in the business to be as involved as they can be," Sturton said. "I love hearing people's feedback. I want to hear if it's good or if it's bad. I love that feedback."
This all follows Sturton's personal aphorism for coffee professionalism, which applies to the entire seed-to-cup chain: "Buy good coffee. Work with good people."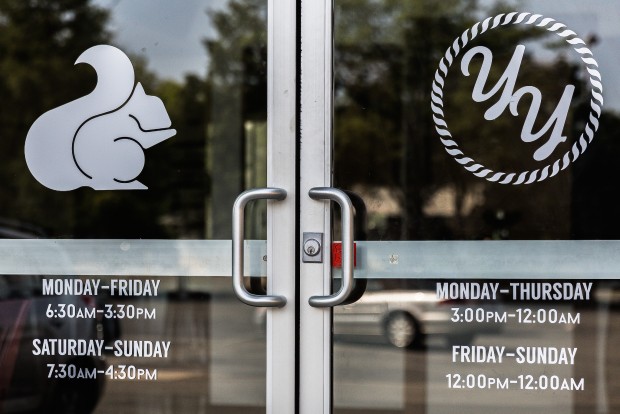 Nick Brown
Nick Brown is the editor of Daily Coffee News by Roast Magazine.